FRANCHISE OPPORTUNITIES
Over 40 years of successful trading shows that the Amber business system works. We aim to take advantage of the past to leverage a stronger future.
The Amber brand is synonymous with style and value. We currently have 29 stores across three states/territories with many thousands of satisfied customers. Recent market research continues to confirm that Amber has a powerful unaided recall with customers - incredibly strong in fact for any retail field.
The success of our network has always depended on the success of our Franchisees, and it's our intention to grow and nurture the Amber Franchisee family.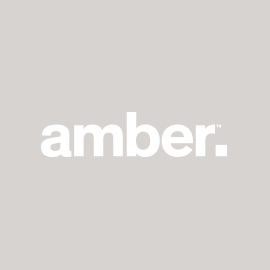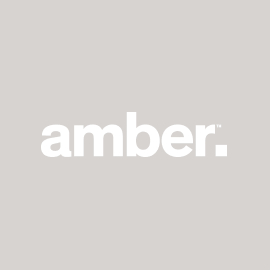 Current store opportunities for purchase:
NSW (Sydney): Glenhaven
NSW (Regional): None
Current territory opportunities to
establish new Franchise:
NSW (Sydney):
Southern Sydney (St George)
Auburn
Marsden Park
NSW (Regional):
South Coast (Nowra/ Ulladulla/ Batemans Bay)
South West (Wagga Wagga/ Albury/ Griffith)
North Coast (Taree/ Forster/ Grafton/ Lismore)
Central West (Katoomba/ Lithgow/ Mudgee/Dubbo)
QLD:
Brisbane
Gold Coast
Hervey Bay
Ipswich/Toowoomba
If you are interested in being a part of Amber's future,
please email by clicking here or contact our Support-Office on 1300 139 868.
Wayne Marshall purchased the Gregory Hills franchise in 2018 – having built his career is stone masonry and tiling, the opportunity to own and operate a business in the same industry was a great investment.
"The main benefit of being a Franchise Owner is that you are your own boss. You have the freedom and responsibility of making your own decisions, plus you have the franchise systems and processes in place. I have built success on exceptional customer service and I really enjoy the variety of work and helping my customers bring to life their landscaping & renovating dreams."
Wayne Marshall
Amber Tiles Franchisee - Gregory Hills
Brad Petersen has owned and operated Amber Gosford as Franchisee (with silent partner Greg Lynch) since 2000, so just over 20 years now. Previously Brad was with O.P.S.M. for 24 years
"Joining Amber has been a great decision for me, as I have been able to leverage the benefits of the brand and focus almost solely on building my team and driving sales in store, while Amber has done the vital background work re Brand, products and systems to support me. We are a team with Amber, and maximum mutual benefit is achieved by working together as well as we do"
Brad Petersen
Amber Tiles Franchisee - Gosford
Why work with us
At Amber we are looking for team members with attitude!
The Amber Attitude is all about living our values each and every day to help us delight our customers.
Our team are an ambitious bunch. We believe in integrity in everything we do to ensure the lowest cost focus for our customers.
Ultimately, being customer centric is at the heart of everything we do here at Amber.
We value diversity here at Amber, and appreciate varied experience – you may already have experience in a similar industry, you might have a flair for design or you may simply have the Amber Attitude.
If you are ambitious, customer-focused and looking to join a great team, apply below.
If you're ambitious but can't see your perfect role right at the moment, reach out to us using the below form and we'll be in touch if something becomes available.