Amber Fairy Meadow
Serving Fairy Meadow and the city of Wollongong, Amber Fairy Meadow has been providing high quality tiles and more for over ten years. Our experienced staff are on hand to help you find the perfect tiles for the interior and exterior of your home, bringing incredible style and the expert advice you need to ensure your home looks its best. We also provide everything necessary for creating an amazing outdoor space, or redecorating your bathroom. Whether you are searching for the pool tiles Fairy Meadow NSW residents love or you are seeking the best in bathroomware, we have everything you need.
5 Princes Highway,

2519,

New South Wales,

FAIRY MEADOW

Get Directions

Phone:

(02) 4207 9804

| | | | |
| --- | --- | --- | --- |
| Monday - Friday | | 8:00am - 5:00pm | |
| Saturday | | 9:00am - 2:00pm | |
| Sunday | | CLOSED | |

HOLIDAY TRADING HOURS:

Closed from : 23/12/2023 - 7/1/2024
Send Store Enquiry
Back to all stores
If you have a general enquiry, please enter your details below and one of our consultants will get back to you as soon as possible.
TILES AVAILABLE IN THE FAIRY MEADOW AREA
Not sure what kind of tiles you might be looking for? Keep reading to discover the full range of tiles Fairy Meadow residents love and find tiles for every corner of your home.
When creating a beautiful bathroom space, the tiles you choose are one of the most important elements - opt for a feature wall of tiles around your bath, tile your shower unit, or create a wet room space with tiles on the walls and floors. At Amber Fairy Meadow, we have bathroom tiles for every aesthetic in a variety of styles and materials. From stunning patterns and bright colours to muted minimalist designs, there are tiles for every home.
Tiling your floor can be a wonderful way to create a fresh new look that will be equally at home in a modern home or a classic, vintage-inspired house. No wonder we have the floor tiles Fairy Meadow homes opt for time and time again! Floor tiles are a fantastic choice for your bathroom and kitchen, but can also look charming in your living space and communal areas, providing easy cleaning and eye-catching style.
Adding wall tiles to your home can provide visual interest and a flourish of individuality. Our wall tiles are easy to clean and versatile, perfect for kitchens and living rooms alike. This is a visually interesting way to create defined areas in your home, and you can match your tiles to your colour scheme and aesthetic easily.
Pool tiles are the obvious choice when it comes to your outdoor space. Hygienic and robust, our pool tiles come in a range of colours from classic blue and green to neutral white tinged with a fusion of subtle shades that can create an enchanting swimming pool area. The small square designs are ideal for making the most of your pool. Check out the full selection of the pool tiles Fairy Meadow homeowners choose.
When the sun is shining, you want to make the most of your outdoor areas. Outdoor tiles can add a natural stone appearance to your garden or patio, whether you want to relax by the pool or create a walkway through the lawn. Sturdy enough to withstand the hottest sun and wettest weather, outdoor tiles are a fantastic addition to your home.
Indoor tiles come in all shapes, sizes, colours and designs. You can put tiles anywhere you want an easy to clean space that still looks incredible. From entryways to laundry rooms, tiles are a good choice for beautiful homes that still need to be practical.
Mosaic designs are classic for a reason. These are the tiles Fairy Meadow pools and homes can use to really stand out. Made up of small squares or unusual shapes, you can create a stunning visual aesthetic for your pool, fountain, pond, or any other water feature. You can even introduce mosaics into your bathroom to bring chic and timeless style inside your home.
NOT JUST TILES…
Of course, Amber Fairy Meadow are well known for our beautiful and versatile tiles Fairy Meadow homes favour for stunning looks. But we offer even more than just tiles if you are looking for even more ways to improve any part of your house.
Are you seeking a material so sturdy and robust that it can be used inside and outside? If so, limestone is an excellent choice for tiles, building materials, and more. We have plenty of limestone options that enjoy consistent popularity due to its durable and easy to clean nature. Best of all, when finished, it doesn't become slippery when wet. For both indoor and outdoor spaces, limestone is essential.
Travertine is great for those looking for a lower-cost material that still won't let you down on performance. Our travertine pavers are good in hot weather and porous enough to be safe near swimming pool areas, which retain their colour even in the sun. Earthy and marble-like, travertine can suit any home.
When you are thinking about repaving your outside areas, then Amber Fairy Meadow has got you covered. We have all the pavers and concrete products that you could possibly need, in a range of different designs whether you are looking for a minimalist style or something more patterned. You can also pick up all the concrete you need for concrete walls, as well as sealers and cleaners, to design the outside space of your dreams.
Your bathroom is one of the most important parts of your home, and you should have the freedom to create the exact bathroom you want. With our range of impressive and beautiful bathroomware, it couldn't be easier. Whether you are hoping to update your old taps with a stylish basin mixer, add a mirror, or even install a brand new bathtub or shower, you can redesign your whole bathroom in elegant style.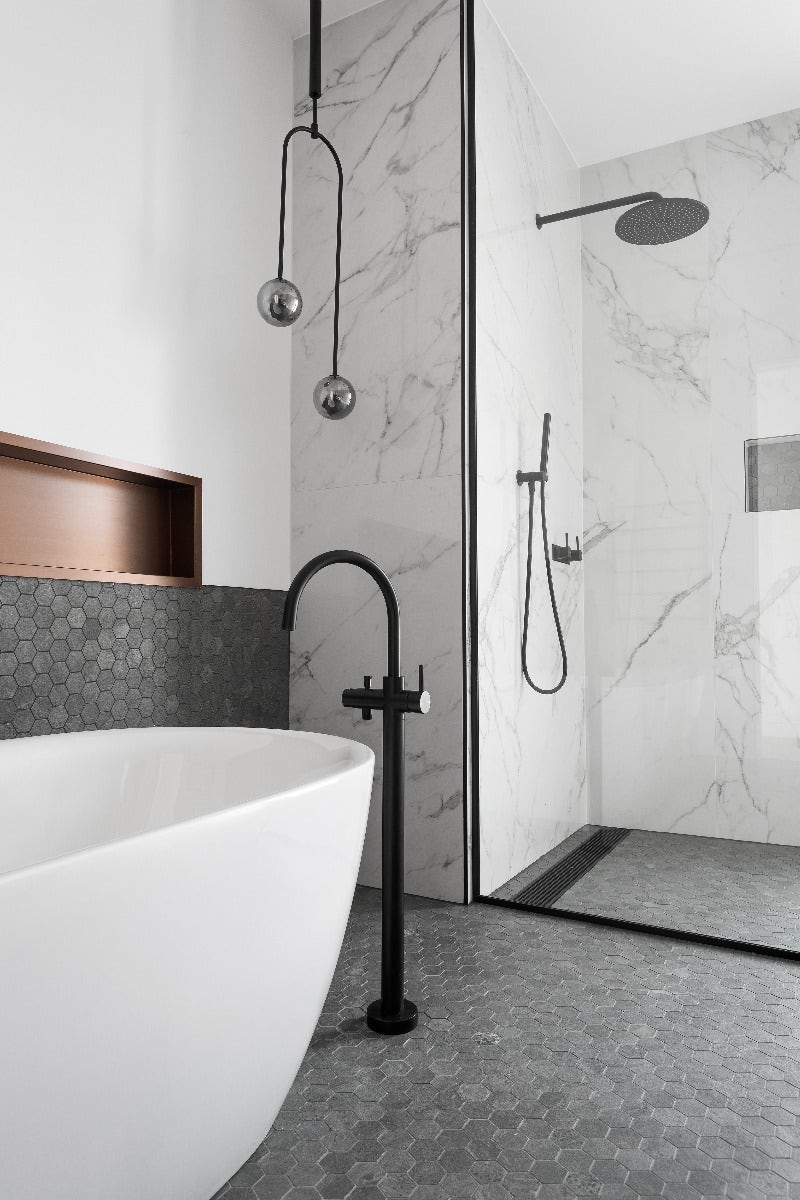 Artificial Grass
Are you looking for a great way to keep your garden space looking amazing and fresh all year round, without the hassle of watering and mowing it? Then our artificial grass will be the perfect choice for your home, creating a relaxing outdoor environment without the fuss. Perfect for gardens of any size, we have everything you need to lay your grass and border it for the best look possible.
WHERE TO FIND US IN FAIRY MEADOW
If you want to pick out a whole new bathroom suite or select the ideal mosaic tiles for your swimming pool, or even if you are curious about which tiles might work best for your kitchen, why not come to Amber Fairy Meadow and speak to one of our expert staff? You can find us on Princes Highway, from Monday to Saturday.
GET IN TOUCH OR SEE YOU IN PERSON
You don't have to look further for tile stores Fairy Meadow-based homes use. Do you have some questions for us or do you want to pop by our store? We are always ready to share our love of the tiles Fairy Meadow homeowners swear by. Give us a call on 02 4207 9804 or come and visit us in person to choose the perfect tiles for you.


Design Consultations
Come in and chat
with the experts
Our customised one-hour complimentary in-store landscape design consultation service will ensure you leave with clarity and direction for your project. It's our goal to find a look that highlights and accentuates your property's visual appeal and creates a strong aesthetic that will marry with the internal spaces of your home and your lifestyle.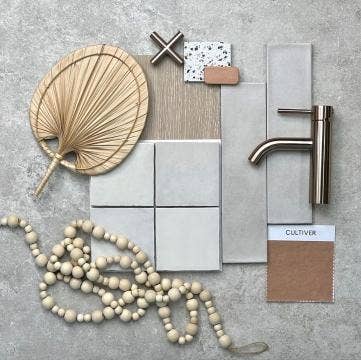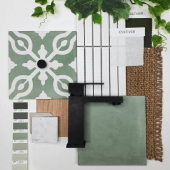 Expert Advise