Charcoal Tiles
You are viewing 12 of 22 products
Experts Advice
Bringing the experts to life
Featured Projects
08.11.23
How To Start Your Bathroom Renovation: What Should You Do First?
Starting a bathroom renovation is like finding the perfect shower temperature- challenging but not impossible...
Charcoal Tiles
Charcoal tiles add a touch of sophistication and drama to any indoor or outdoor space. Their easy-to-clean surface makes them ideal for high-traffic areas, while their non-slip properties ensure safety in wet environments. Give your bathroom, kitchen, patio or pool deck an instant upgrade with impressive charcoal tiles.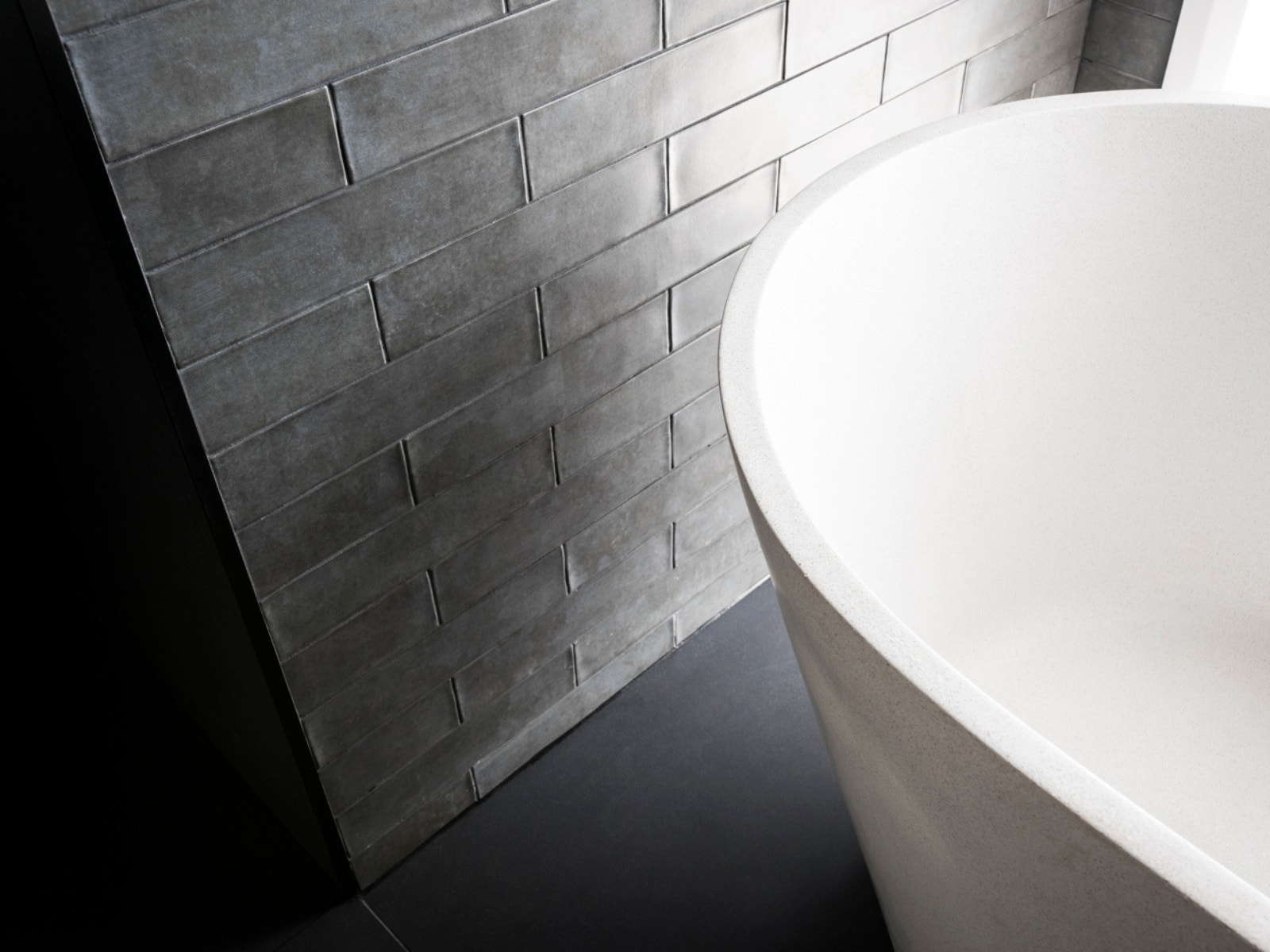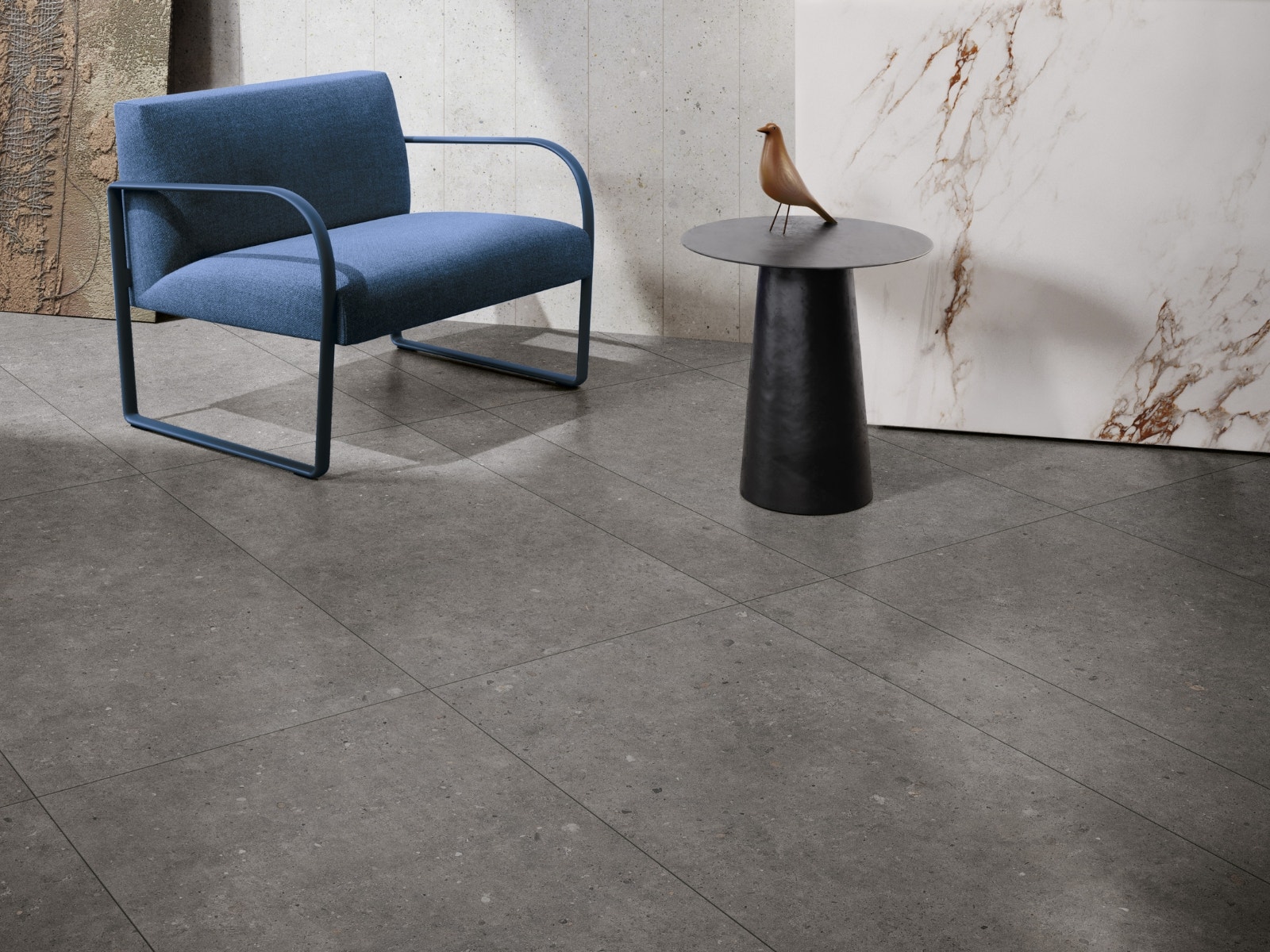 A dark grey colour resembling charcoal, tiles of this colour are made from ceramic, porcelain, and natural stone.

Charcoal tiles have been used for centuries in various architectural styles around the world. From ancient Greece and Rome to medieval Europe, charcoal tiles made of slate or clay were used for wall and floor coverings and to roof castles and churches. During the Industrial Revolution, charcoal tiles were mass-produced and used extensively in factories and warehouses.

Charcoal tiles continue to be popular in modern architecture, particularly in contemporary homes and high-end commercial buildings. They offer a sleek and minimalist aesthetic that complements a range of interior design styles.
Charcoal Tiles FAQs
What Colour Grout Looks Best With Charcoal Tiles?

The colour of grout you use with charcoal tiles will depend on the overall look you're trying to achieve.

White grout offers a clean and classic contrast against charcoal tiles.

Grey or charcoal grout creates a seamless and monochromatic ultra-stylish look.

Black grout complements charcoal tiles while providing a subtle contrast for an understated visual.

Can Charcoal Tiles Be Used in the Bathroom?

Yes! Charcoal tiles are an excellent choice in a bathroom for depth and visual interest. They're also a practical choice as they're easy to clean and maintain.

Use these tiles on the floor, walls, or in the shower or bathtub surround. Large-format charcoal floor tiles create a bold statement, while mosaic tiles make an intriguing sink or shower backsplash.

Pair charcoal bathroom tiles with matte black, gold, or brass fittingsfor a luxurious look, or combine them with wood or natural stone for a more organic feel.

Can Charcoal Tiles Be Used in a Pool?

Charcoal tiles are a popular choice for pool surfaces as they're practical and stylish.

Use charcoal-coloured porcelain or ceramic tiles to create a water feature or decorative border accents around your pool. You can also use charcoal tiles to create a contemporary and sleek pool deck.

Pair charcoal tiles with stainless steel pool fixtures and natural stone coping (used to cap the edge of a swimming pool or spa) for a high-end finish.

Keep in mind that you must choose tiles specifically designed for use in swimming pools to ensure that they're slip-resistant, waterproof and able to withstand the chemicals and UV exposure that come with pool use.

What Sizes of Charcoal Tiles Do You Carry?

Charcoal tiles are available in various sizes. The most common sizes for square wall and floor tiles are

25mm x 25mm (mosaic)

100mm x 100mm

200mm x 200mm

300mm x 300mm

450mm x 450mm

600mm x 600mm

Standard charcoal rectangular wall and floor tile sizes include

70mm x 280mm

75mm x 300mm

300mm x 600mm

375mm x 750mm

400mm x 800mm

It's worth noting that while these are typically standard sizes for charcoal tiles, the exact sizes offered will vary by manufacturer and retailer.

What Shapes and Patterns of Charcoal Tiles Are Available?

Charcoal tiles come in various shapes:

Square

Rectangle

Hexagon

Octagon

Triangle

Fan

Charcoal tiles also come patterned. Popular designs include

Geometric Shapes

. Examples include squares, triangles, diamonds, and hexagons.

Floral Designs

. Featuring intricate and delicate leaves and blooming flowers.

Art Deco

. Bold graphic designs inspired by this era include zigzags, chevrons, and sunbursts.

Victoria

. Detailed and decorative designs inspired by this

era include scrolls, filigree, and fretwork.

Do You Want Help Choosing The Best Charcoal Tiles for Your Room?

Ready to start your project with charcoal tiles but still have some questions? Don't worry; Amber has the answer!

Whether you need guidance on design choices or technical information on installation, our team will provide the expert advice you need to make your project a success.