AUSTRALIA'S BEST TILES
Tiles
Adding tiles to your home is one of the easiest ways to achieve both style and practicality. With a wide selection of colours, materials and patterns to choose from, tiles are incredibly versatile, creating a luxury look that is long-lasting and easy to maintain. Bring your dream designs to life and enjoy the benefits for years to come with Amber's collection of indoor and outdoor tiling, which are suitable for use on both walls and floors.
You are viewing 12 of 421 products
Experts Advice
Bringing the experts to life
Featured Projects
08.11.23
How To Start Your Bathroom Renovation: What Should You Do First?
Starting a bathroom renovation is like finding the perfect shower temperature- challenging but not impossible...
Porcelain
Porcelain tiles are a great addition to any home and are popular for their durability and strength, especially when it comes to withstanding wear and tear from children and pets. Not only will they last you for years, but they also add simple beauty to your floors, creating a smooth, finished look that will complement all aspects of your interior decor.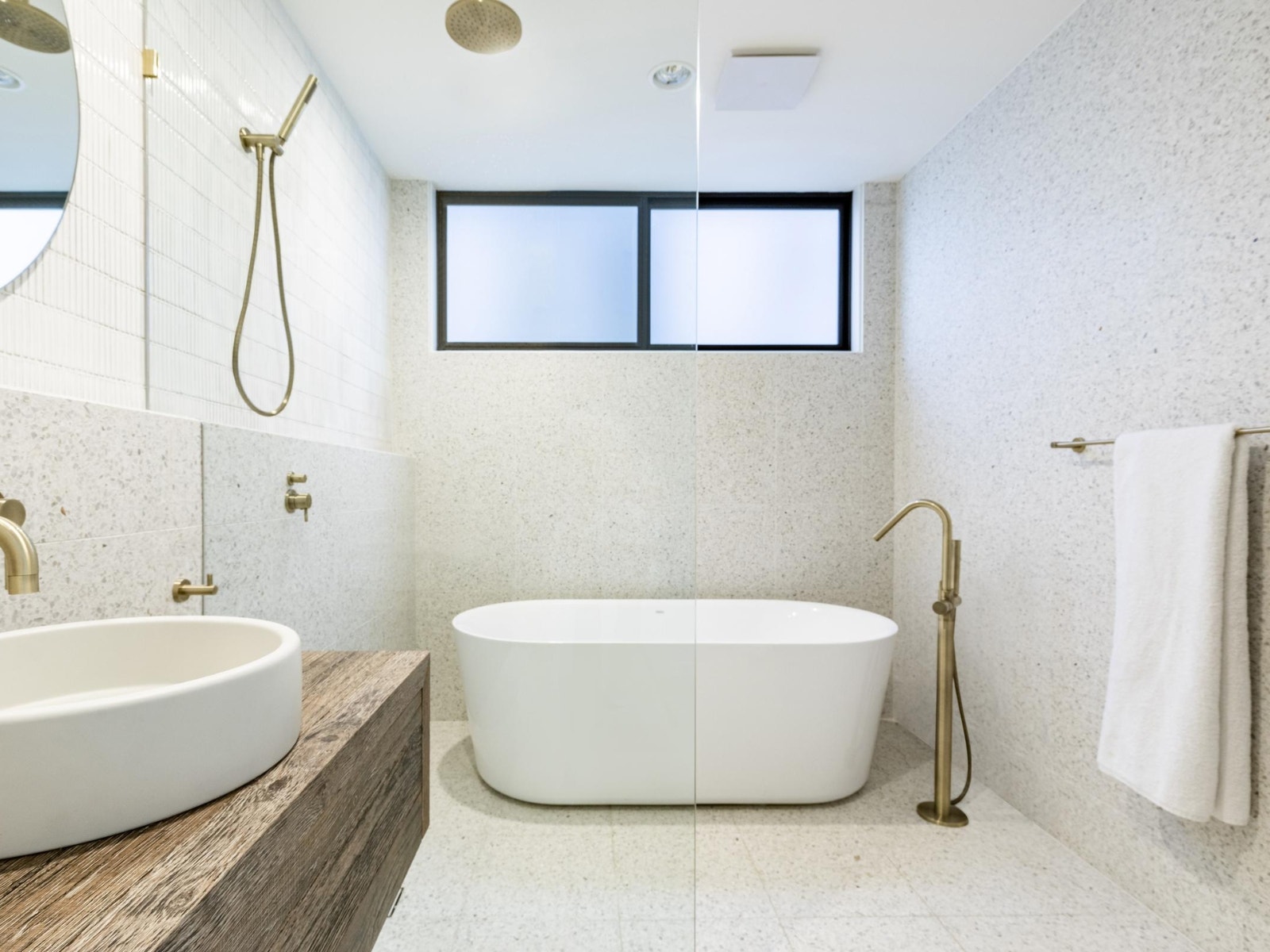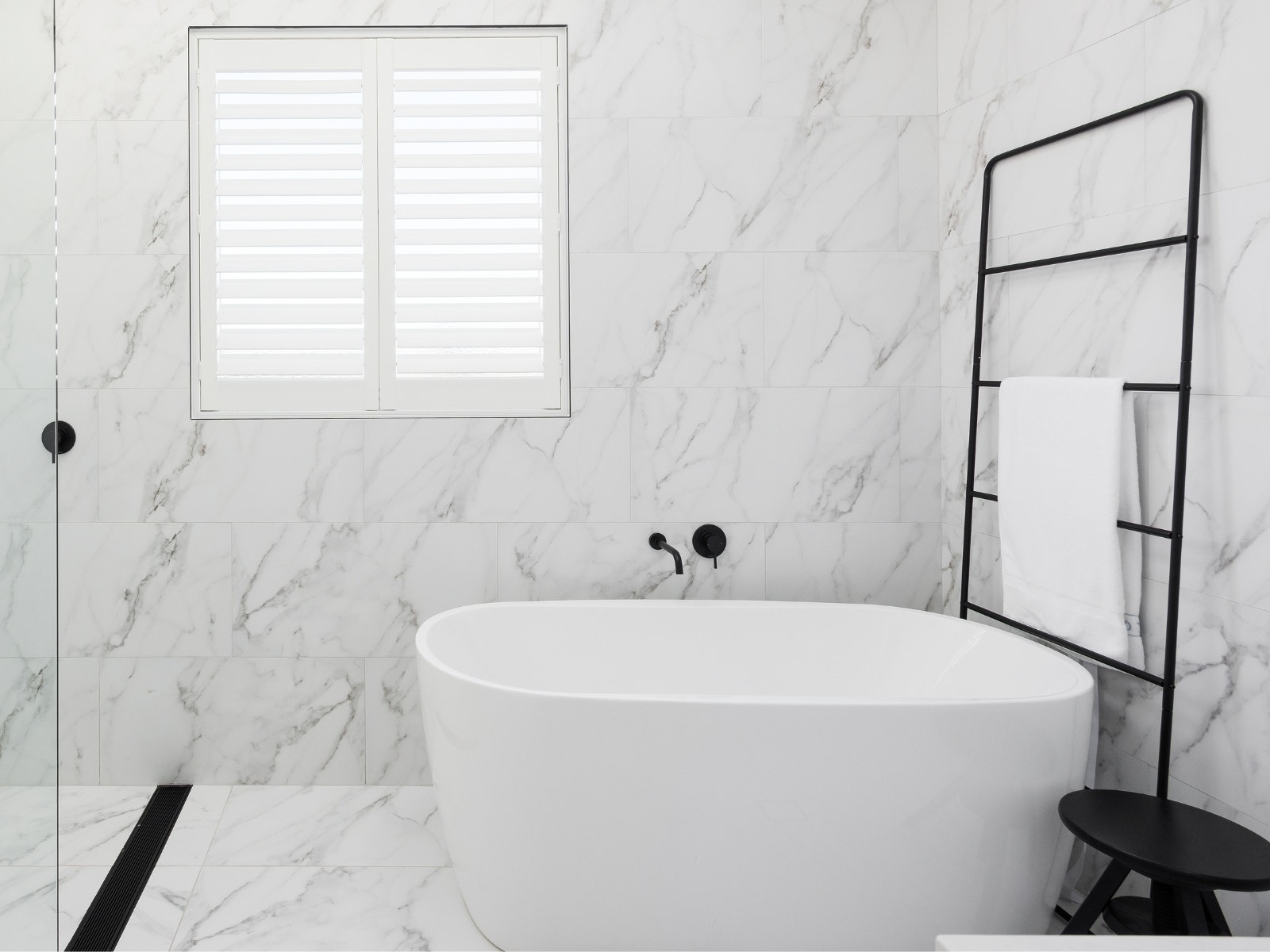 Marble
Marble tiles are one of the most popular options when it comes to flooring for the home as they offer a range of benefits. Not only do they look beautiful with their unique designs, but they also act as great insulators, keeping your home warm and cosy throughout the year by reflecting the natural light seeping through your windows. Above all other tiles, marble brings a certain elegance and charm that cannot be matched, helping you design a home that you will be proud to show off.
Limestone
Offering a timeless appearance, limestone tiles are the perfect choice for anyone looking for a flooring type that is easy to maintain. This is because limestone is extremely durable, making it a great option for areas such as your hallway that sees a lot of foot traffic. Limestone is also praised for its versatility in comparison to other tiles as it comes in a variety of colours, allowing you to choose the perfect finish for your dream home.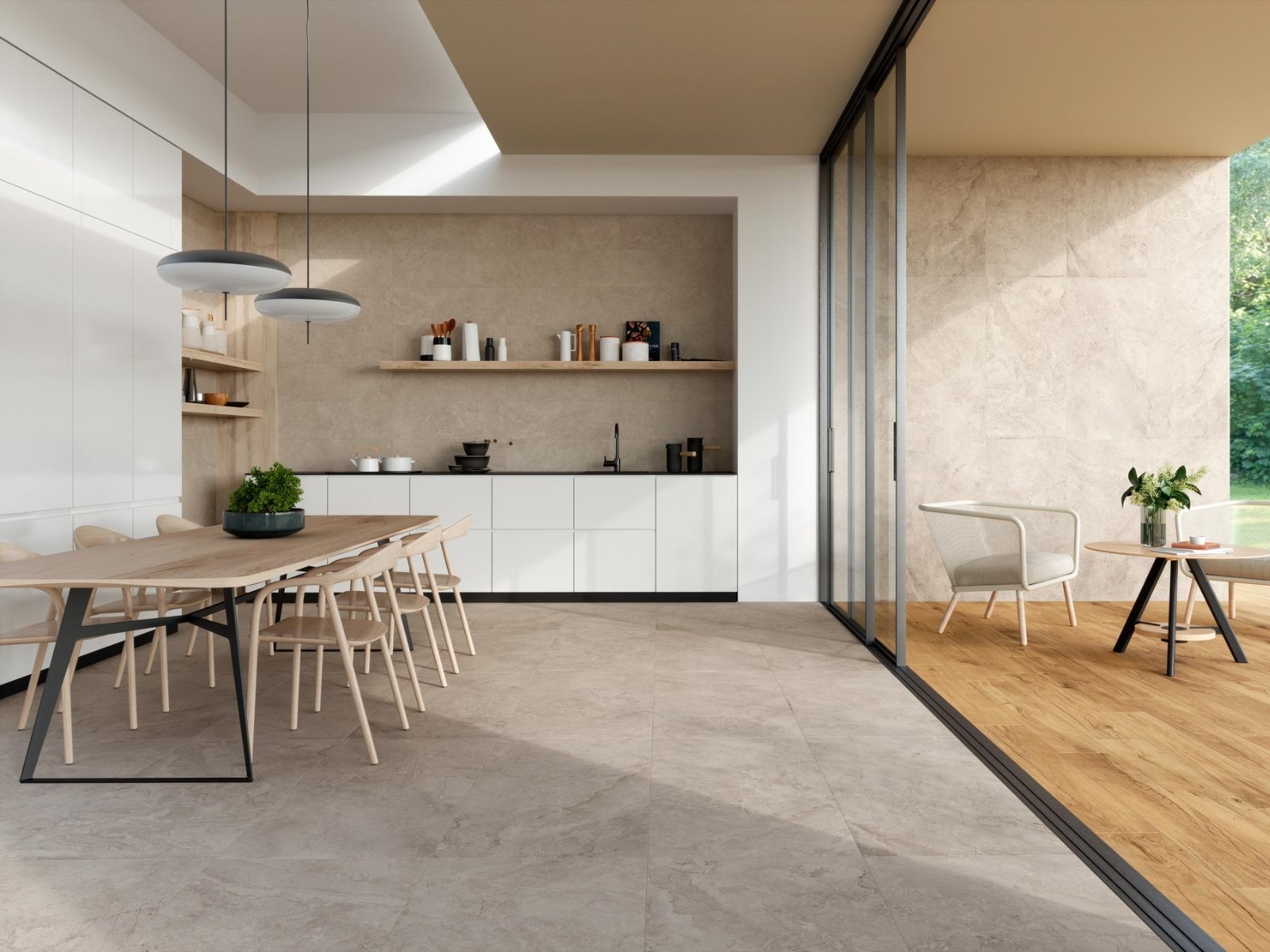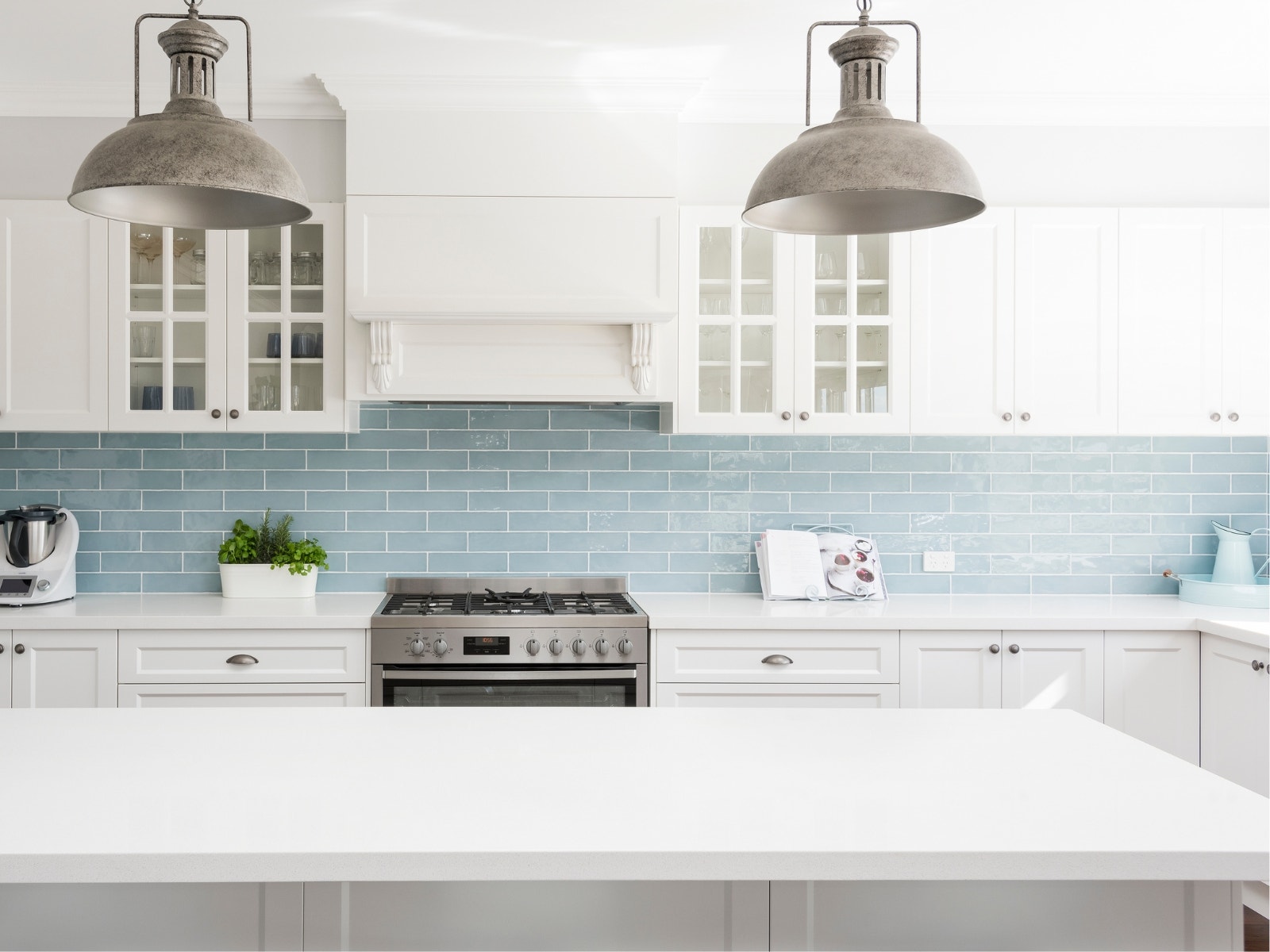 Ceramic
If you have children and want to avoid having to constantly scrub your walls to get rid of food and any other debris, opting for ceramic tiles may be the perfect fit for you. They are easy to maintain when it comes to cleaning as well as being very durable. These tiles are also water resistant, making them the perfect tile option for bathrooms and kitchens where water spillages are a constant occurrence.
Travertine
Travertine tiles are a natural flooring option for your home, offering a beautiful finish thanks to their unique stone appearance. Perfect for anyone who prefers a more subtle style, travertine comes in a variety of colours and finishes, promising a visual appeal that not many other tiles can compete with.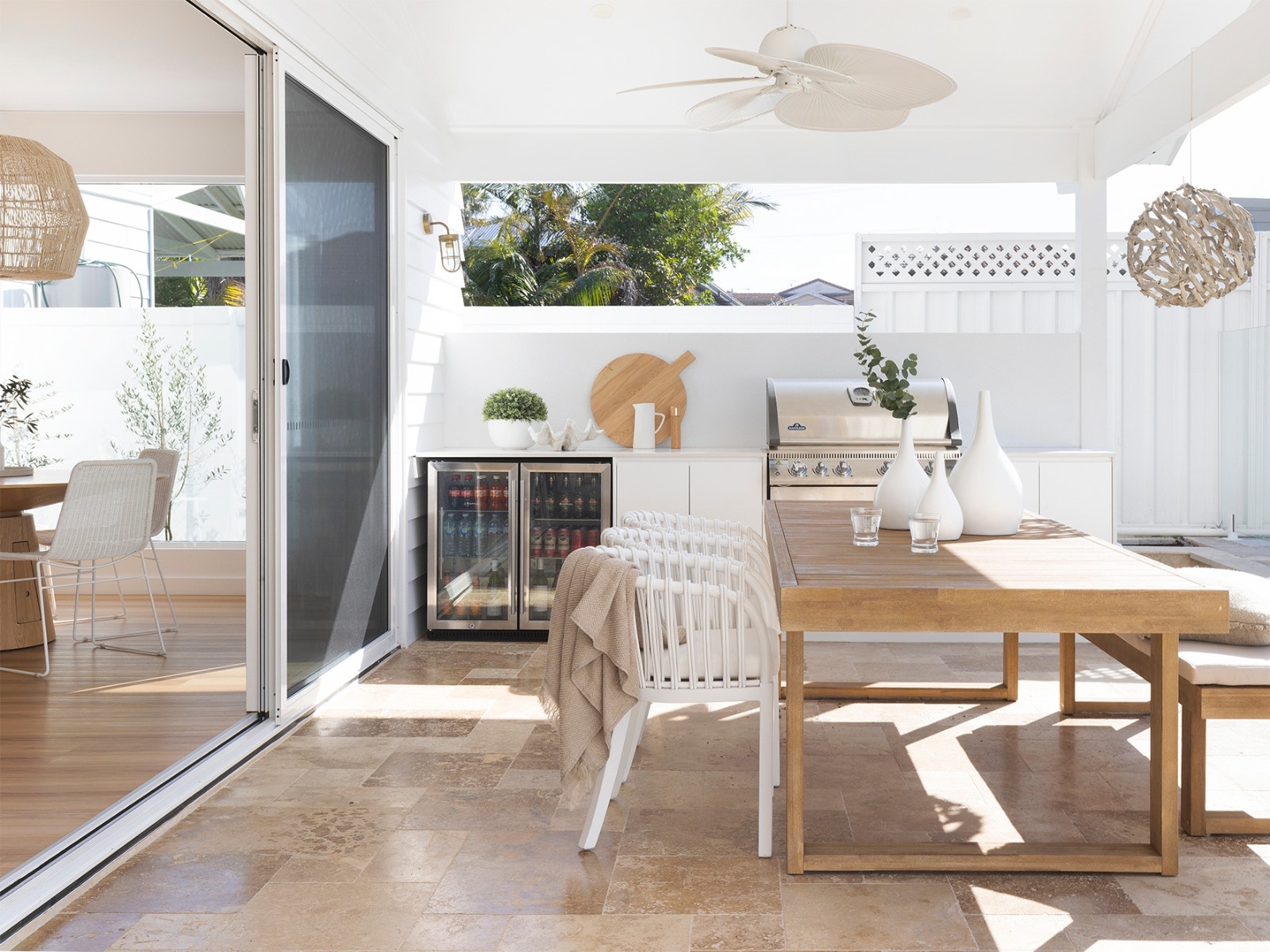 Sandstone
Offering a natural and eco-friendly alternative for your home, sandstone tiles will enhance the appearance of your floors with their unique designs. Plus, these tiles only require simple maintenance and their durability is enhanced by their resistance to sunlight, meaning they will not discolour over time and will continue to look brand new for years to come.
Amber has the answer - Tiles
---
Frequently Asked Questions (FAQ's)
Which tiles are the best for the floor?

Porcelain tiles are arguably one of the best types of tile for your home flooring as they are easy to clean and maintain, are durable, and come in an array of colours and designs, meaning you have a lot of design options to choose from. Made from a ceramic product that has a nonporous surface, they are easy to sweep and mop with water. Because they are stain resistant, they are also the perfect solution for any homeowner with pets or children who create a lot of mess.

Which type of tiles are best for homes?

Ceramic tiles are an ideal choice for any room in the home, including the bathroom, kitchen and hallway. Not only are they water resistant so they can be used in areas where moisture may be a concern, but they also come in an array of design styles from traditional to contemporary. With their classic, timeless appearance, they are extremely versatile and can help tie together different parts of your home décor. Opt for a crisp and modern white tile in the bathroom to help reflect light or select a more natural colour option like brown for a rustic-style kitchen. Another benefit of ceramic is that it's suitable for both the walls and floor, so you can use it to make splashbacks and tile entire rooms too.

What type of tile is in style?

Terrazzo and tiles that look like stone, and other textured tiles are in style right now. Marble also continues to be one of the most popular tiles for flooring and walls in the home. Chosen for its elegance and luxurious touch, marble never fails to make an impact, creating an effortless sense of extravagance and comfort all in one. Marble's popularity is only heightened by its ability to reflect natural light, illuminating your home and making it feel more spacious, especially during the cold winter months. Marble is also timeless.

What is the cost of laying tiles?

On average, professional tiling services will cost between $30/$45 per square metre. However, it's important to bear in mind that costs will differ depending on factors like the scale of the job, the type of tiles used, and the experience of the tiler, so make sure to get more than one quote so you can compare prices like for like.

Can I install tiles by myself?

DIY tiling is one of the more straightforward projects you can attempt yourself when renovating your home. However, if you're new to tiling, it can take a lot of time to do, and it's likely that you'll need to learn how to cut the tiles and grout them too. As such, more often than not, you are better off hiring a professional to ensure the best results.

Questions about tiles?

If you're planning on renovating your home and have any questions about tiles, here at Amber, we offer a wide range of solutions for both indoor and outdoor tile flooring. With our extensive range of tiles to choose from, we promise to help your dream home come to life. Get in touch today or book an appointment and take advantage of our free design consultation service.
---