White Tiles
You are viewing 12 of 69 products
Nordic

White

600mm x 600mm x 10mm Rectified

Nordic

White

300mm x 600mm x 10mm Rectified

Nordic

White

300mm x 300mm x 10mm Rectified

Taurus

Ivory

300mm x 600mm x 10mm Rectified

Quartz

Ivory

300mm x 300mm x 10mm Rectified
Experts Advice
Bringing the experts to life
Featured Projects
08.11.23
How To Start Your Bathroom Renovation: What Should You Do First?
Starting a bathroom renovation is like finding the perfect shower temperature- challenging but not impossible...
White Tiles
White tiles provide a clean and fresh look that brightens a room, making it feel larger and more open. As white is a neutral colour, it pairs easily with other colours and textures, so it's a popular choice for home design. Whether you want to create a modern, minimalist aesthetic or a timeless classic design, white tiles are an excellent choice for your home.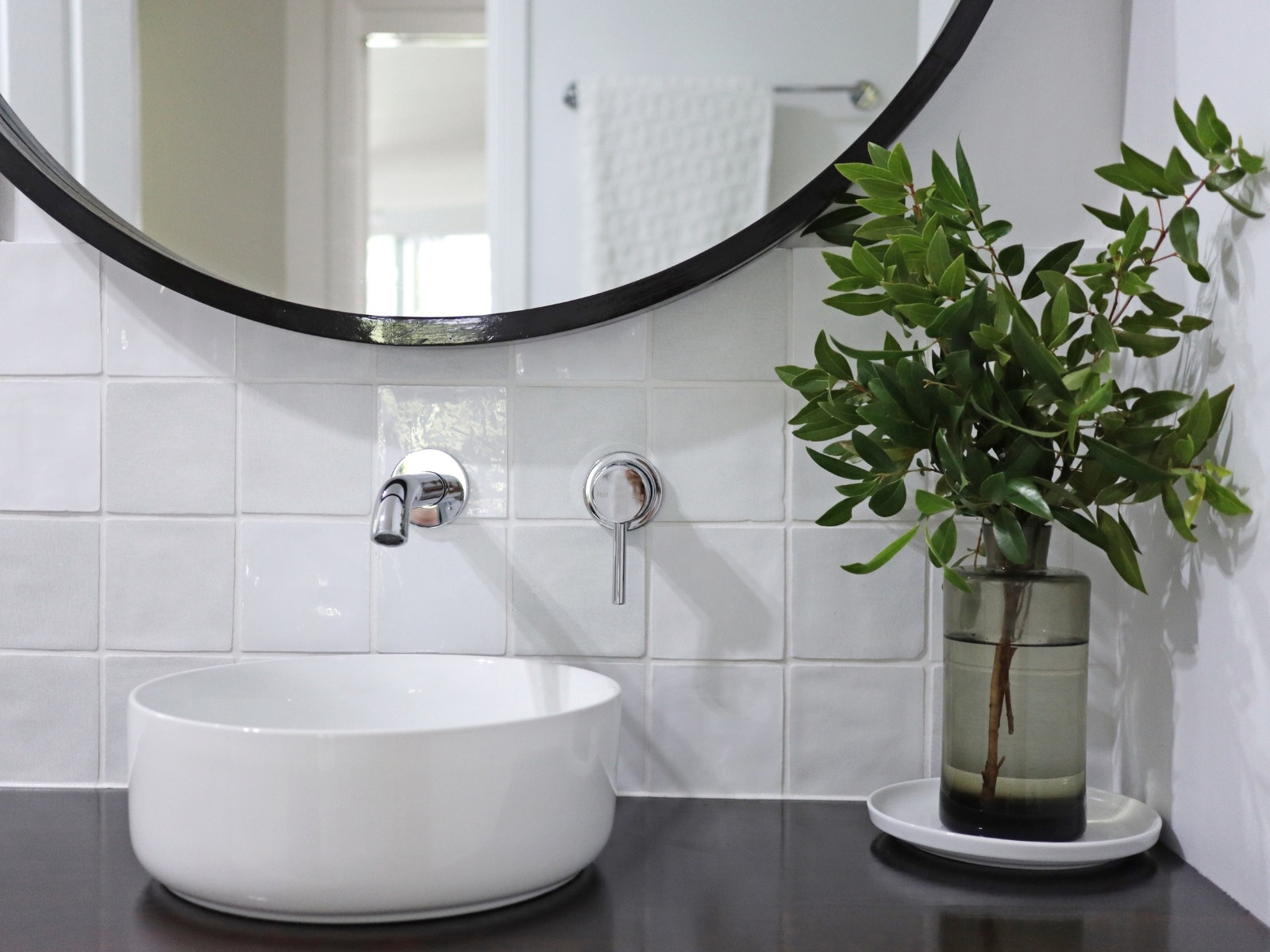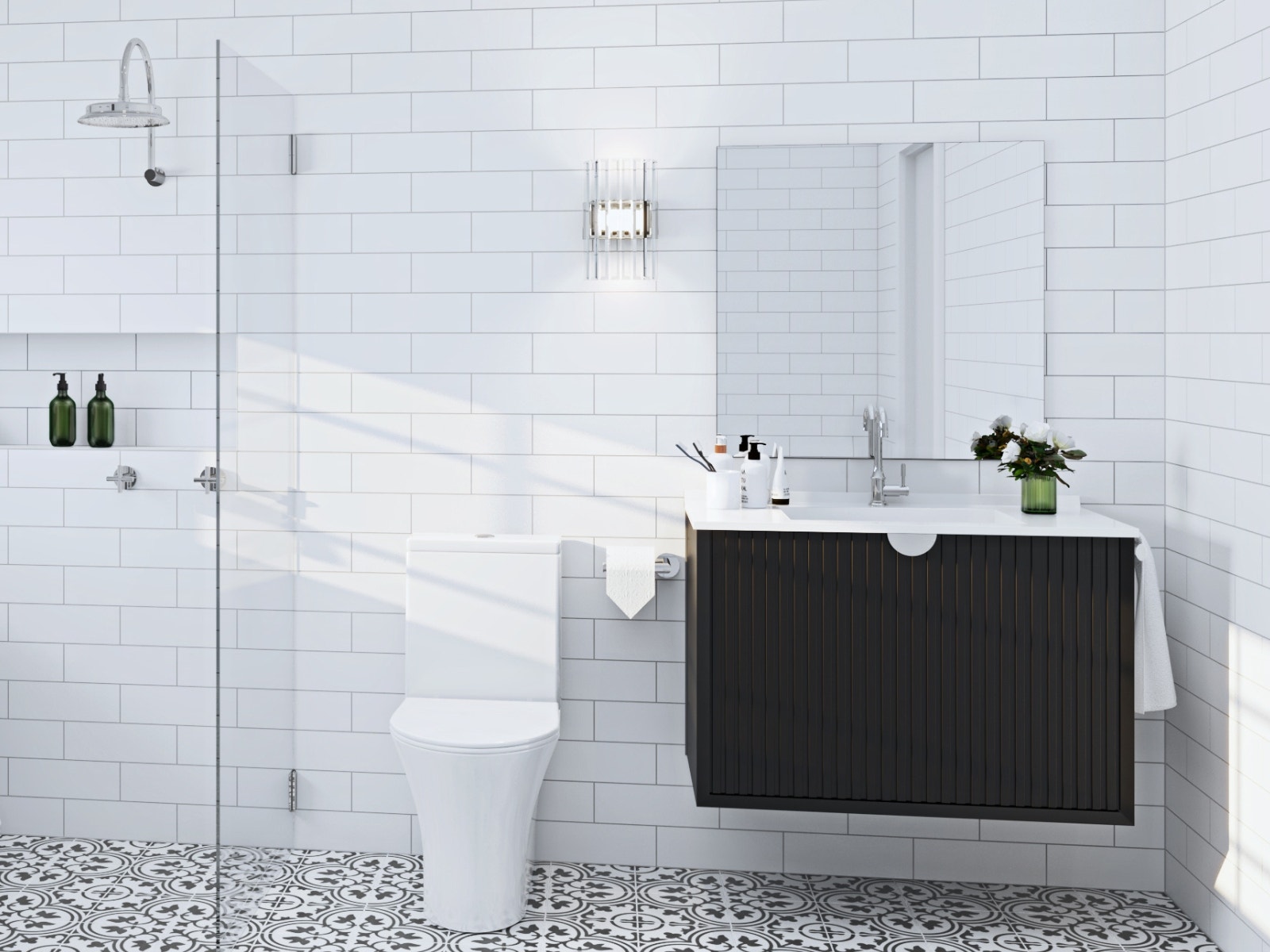 Kone

Special Price

$30.82

Regular Price

$107.06
What Sizes of White Tiles Are Available?

At Amber, our glass white mosaic tiles measure 25mm x 25mm individually on a 315mm x 315mm slab.

Our porcelain and ceramic white square tiles are available in

100mm x 100mm

150mm x 150mm

200mm x 200mm

300mm x 300mm

600mm x 600mm

Our white subway tiles are available in

70mm x 280mm

75mm x 200mm

75mm x 300mm

Our larger porcelain and ceramic white rectangular tiles are available in

100mm x 300mm

200mm x 300mm

200mm x 400mm

200mm x 600mm

300mm x 600mm

400mm x 800mm

600mm x 400mm

600mm x 1200mm

What Shapes of White Tiles Are Available?

We offer traditional square and rectangular-shaped tiles at Amber. However, if you want to step outside the box with your tile design, we have you covered! Our hexagonalRaw Mosaico Esagono and Carrara Honed Hexagon Mosaics in white could be just right for you. Our Kone White Chevron tile is another alternative for creating a statement in your bathroom or kitchen.

Do White Tiles Make a Room Look Bigger?

Yes, white tiles can make a room look bigger. They are highly reflective, so they brighten a room and make it feel more open. White tiles also create the illusion of lines receding into the distance, making a room feel longer and wider.

As white is a neutral colour, it produces a sense of uniformity in a room, making it feel more spacious by reducing visual clutter and distractions.

How Do You Make White Tiles Look Good?

White tiles look stunning alongside other neutral colours and textures. Use black or grey accents in wall art, rugs, and other decors alongside white tiles for a modern, understated look. Or, pair white tiles with natural wood elements, like cabinetry or furniture, to add warmth and depth to your space.

While white tiles are often associated with a minimalist look, you can create visual interest by playing with patterns. White subway tiles in a herringbone or basket-weave pattern produce a unique and stylish look.

Lighting is an important factor in making white tiles look good. You can use under-cabinet lighting or task lighting to highlight the texture and pattern of your tiles.

Keeping your white tiles clean is essential to maintain their appearance. Regularly wiping them down with a damp cloth or using a specialised tile cleaner will help keep them looking their best.

What Colour Grout for White Floor Tiles?

The colour of grout that you use for white floor tiles depends on the look you're trying to achieve.

White

grout that matches the colour of your tiles will offer a seamless and uniform look.

Neutral grout

colours, such as light beige or light grey, will add depth to your white tiles without being too bold or overwhelming.

Charcoal or black

grout will create definition and help break up the white expanse, creating a visually interesting floor.

What Colour Goes With White Tiles?

Black and white is a classic colour combination that's timeless and chic. Black cabinetry and fixtures against white tiles look fantastic. The bold contrast between white and black tiles creates a statement in any kitchen or bathroom and is especially eye-catching when laid in an alternating pattern.

Grey and white is a sophisticated and calming combination that adds a touch of elegance to living spaces.

Natural wood tones add warmth and depth to a white-tiled bathroom or kitchen. Wood cabinetry, handles, or other fixtures are an excellent way to incorporate wood tones with white tiles.

Bright colours such as blue, green, or pink will provide a pop of colour against white bathroom tiles. For a softer and more delicate touch, try pastel colours, such as pastel pink, blue, or yellow.