Kitchen Tiles
You are viewing 12 of 289 products
Experts Advice
Bringing the experts to life
Featured Projects
08.11.23
How To Start Your Bathroom Renovation: What Should You Do First?
Starting a bathroom renovation is like finding the perfect shower temperature- challenging but not impossible...
Kitchen Tiles
The kitchen is the most popular room in the home, so it deserves some love and attention. Our stunning yet affordable range of kitchen tiles will help to transform your kitchen from a utilitarian area to a decorative, homely environment for you, your family and your friends to enjoy. Our kitchen tiles are not just aesthetically pleasing, they're also practical: you can wipe away splatters and protect drywall surfaces with our range of fantastic tiles to suit all design tastes.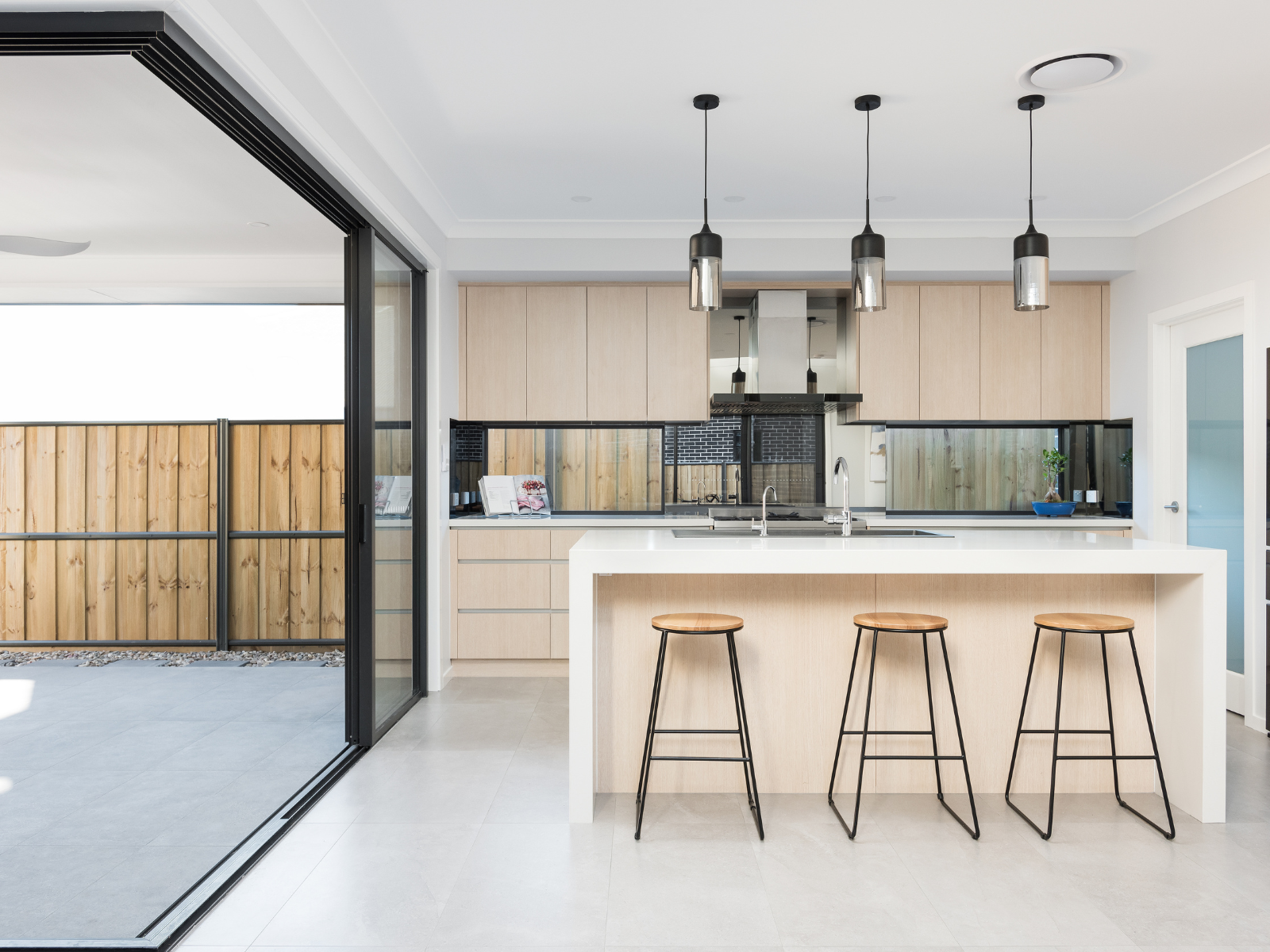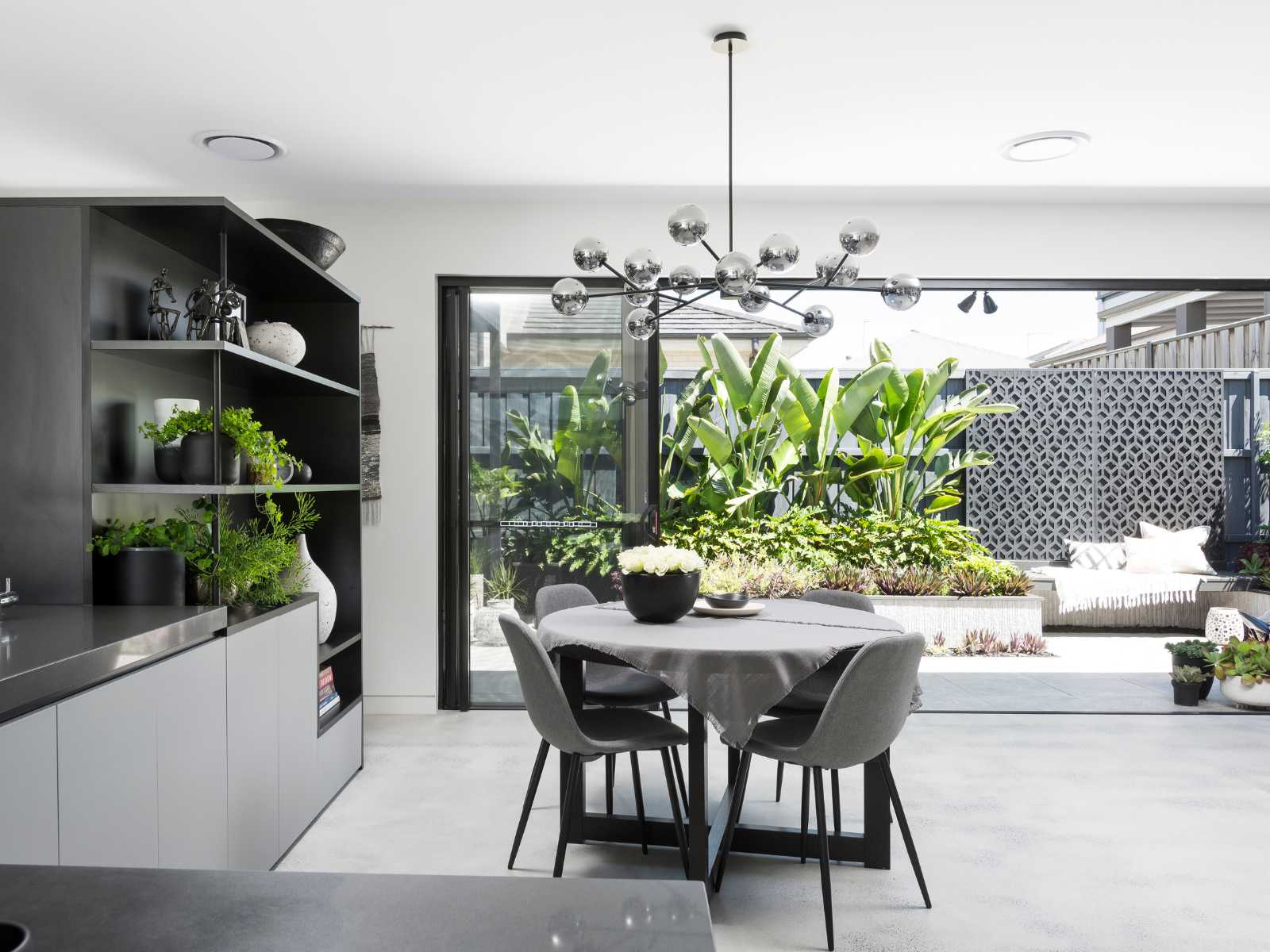 ---
Kitchen Tiles FAQs
What are splashback tiles?

Splashback tiles are waterproof tiles which are positioned directly behind a sink or countertop.

They typically span between 300mm and 600mm up the wall and prevent splashes from the sink basin from damaging the wall.

In most cases, splashbacks are made from porcelain or ceramic tiles, as these non-porous products offer incredible protection against moisture.

However, there are no rules and some people like to use decorative mosaic tiles to form the basis of their splashback. The choice is up to you.

One of the advantages of splashback tiles is that they are very easy to clean and require next to no maintenance.

Some people choose to use different tiles for their splashbacks and opt for decorative tiles or panelling further up the wall, while others are happy to tile the entirety of the wall in the same tile design.

How do you clean kitchen tiles?

When cleaning kitchen tiles, you will require warm water, a clean cloth, and a good quality tile cleaner to remove grease, stains and dirt from the tiles.

If you want to use a natural solution, you could mix white spirit vinegar with four parts water and add a small amount of lemon juice or orange oil if you wish.

Simply add your tile cleaner or homemade solution to the tiles, and allow it to soak in.

Next, use a clean wet cloth and warm water to wipe the tiles and remove the stains. If stains are persistent, you may need to repeat the process.

For best results, dry the tiles with a clean tea towel when done for a glossy sheen and a professional sparkling finish.

How do you clean grout in kitchen tiles?

When cleaning grout between kitchen tiles, you should first attempt to remove any surface dirt with hot water and a towel.

Next, apply a purpose-made grout cleaner (available in most household/grocery stores), or alternatively use a homemade solution of white vinegar, water and a teaspoon of bicarbonate of soda.

Apply your solution to the grout, and leave it to settle to dissolve any dirt, grime and grease within.

After 10 minutes, you should scrub the grout lines with a brush or toothbrush, and the dirt should come away reasonably easily.

Simply rinse and wipe clean, and enjoy fresh, white grout between your cleaning tiles!

If your grout appears discoloured, lemon juice and bicarbonate of soda can be used to good effect to help restore it to its natural whiteness.

How do you clean kitchen floor tiles?

To clean your kitchen floor tiles, first fill a bucket with some hot water, a half-cup of vinegar and a half tablespoon of ordinary dish soap.

It is important not to use too much soap on your floor tiles, as the residue can cause your floors to look dull.

Take a mop, and rinse the mop head under hot water to remove any dirt or debris from the last time you used it - if you don't, you could inadvertently end up smearing old dirt over your tiles.

Once you're satisfied that the mop is clean, simply dip it into the bucket, allowing any excess water to drain, and begin mopping your tiles. Rinse and repeat as necessary.

You can leave your kitchen floor tiles to dry naturally or use a soft cloth or dry mop to buff them. This will help to ensure your tiles have a sparkling shine and no streaks.

What are the best floor tiles for a kitchen?

It's worth remembering that kitchens are busy places, and from time-to-time excess water spillages can occur.

From a safety perspective, it makes sense to lay tiles with high anti-slip gradings.

Porcelain tiles and natural stone tiles are the most popular choices for kitchen floors.

Each of these products is durable enough to withstand considerable wear and tear, and safe enough to prevent slips, trips and falls.

However, these aren't the only options available.

The only limit when it comes to choosing kitchen floor tiles is your creativity.

While it makes sense to choose something practical, Amber has a huge range of different designs to suit all design preferences.

Why not browse our selection of kitchen floor tiles online today, or alternatively visit us in-store?

What shapes are kitchen tiles available in?

Kitchen tiles are available in a wide variety of shapes and sizes.

The shape and style of the tiles you choose will usually be informed by your plans for your kitchen, and the sort of decorative direction you're going in.

In terms of splashback tiles for kitchen walls, mosaic tiles are great at creating textures due to the prominence of the grout lines.

However, square, hexagonal, rectangular and penny round-shaped tiles can also look fantastic on kitchen walls.

Square tiles are the most popular for contemporary kitchen floors, but there are no hard-and-fast rules.

If you've seen a kitchen floor design that you like, why not contact us and we'll offer advice on how you can recreate it?

What colours are kitchen tiles available in?

Kitchen tiles are available in almost every colour you can think of.

For a clean, pared-back minimalist touch, light grey tiles work wonderfully.

White porcelain tiles work in almost any setting, and warm reds, pinks, blues and greens are fantastic in traditional or rustic settings.

Outside of the splashback, you might want to even think about utilising stone tiles for a Mediterranean or farmhouse effect.

Put simply, the choice is yours when it comes to colour schemes for your wall tiles, floor tiles and kitchen splashback tiles.

Why not browse our range of tiles online to get some ideas for when you next decorate your kitchen?

Can kitchen floor tiles be used on walls?

Sometimes, people want a bit of uniformity in their kitchen.

It's often the case that people use floor tiles on their walls - however, it is important to consider the weight of any tiles you decide to put on the wall, as you will need to ensure your drywall or substrate can hold the additional weight.

As a general rule, drywall materials such as gyprock and plasterboard have a maximum weight loading of around 20 kilograms per square metre.

When applying tiles to a wall, you might want to consider using tile backer boards.

These provide a clean, flat surface and can handle a maximum loading weight in the region of 200 kilograms per square metre.

For further information on how to install tiles, please don't hesitate to ask us for advice.

Questions about kitchen tiles?

If you've got a question about kitchen tiles, kitchen floor tiles or kitchen splashback tiles that we haven't answered here, don't worry.

Simply use our online contact form and a member of our friendly and experienced team will be happy to advise you further on everything you need to know about tiles.

Alternatively, you can come to see us in-store and we'll be happy to talk you through the options available to you in person.