Natural Stone Pavers
You are viewing 12 of 102 products
Experts Advice
Bringing the experts to life
Featured Projects
08.11.23
How To Start Your Bathroom Renovation: What Should You Do First?
Starting a bathroom renovation is like finding the perfect shower temperature- challenging but not impossible...
Natural Stone Pavers in Australia - Amber
Natural stone pavers provide the best of both worlds. As a hard-wearing alternative to other types of paths and paving, stone pavers are a visually appealing and practical option for decorating various outdoor spaces. Whether you're considering installing a pool or have plans to create a beautiful outdoor seating area, using natural stone is the ideal way to blend your existing landscaping seamlessly with patios, dining areas or poolside entertainment space.
Our range at Amber features a selection of different natural stone options, from rustic, pale country-inspired colourways to modern, minimalist blacks and greys designed to complement contemporary décor. Browse our natural stone pavers range online now, or read on to learn more about how to lay and maintain your stepping stone pavers to keep them looking in excellent condition for years after installation.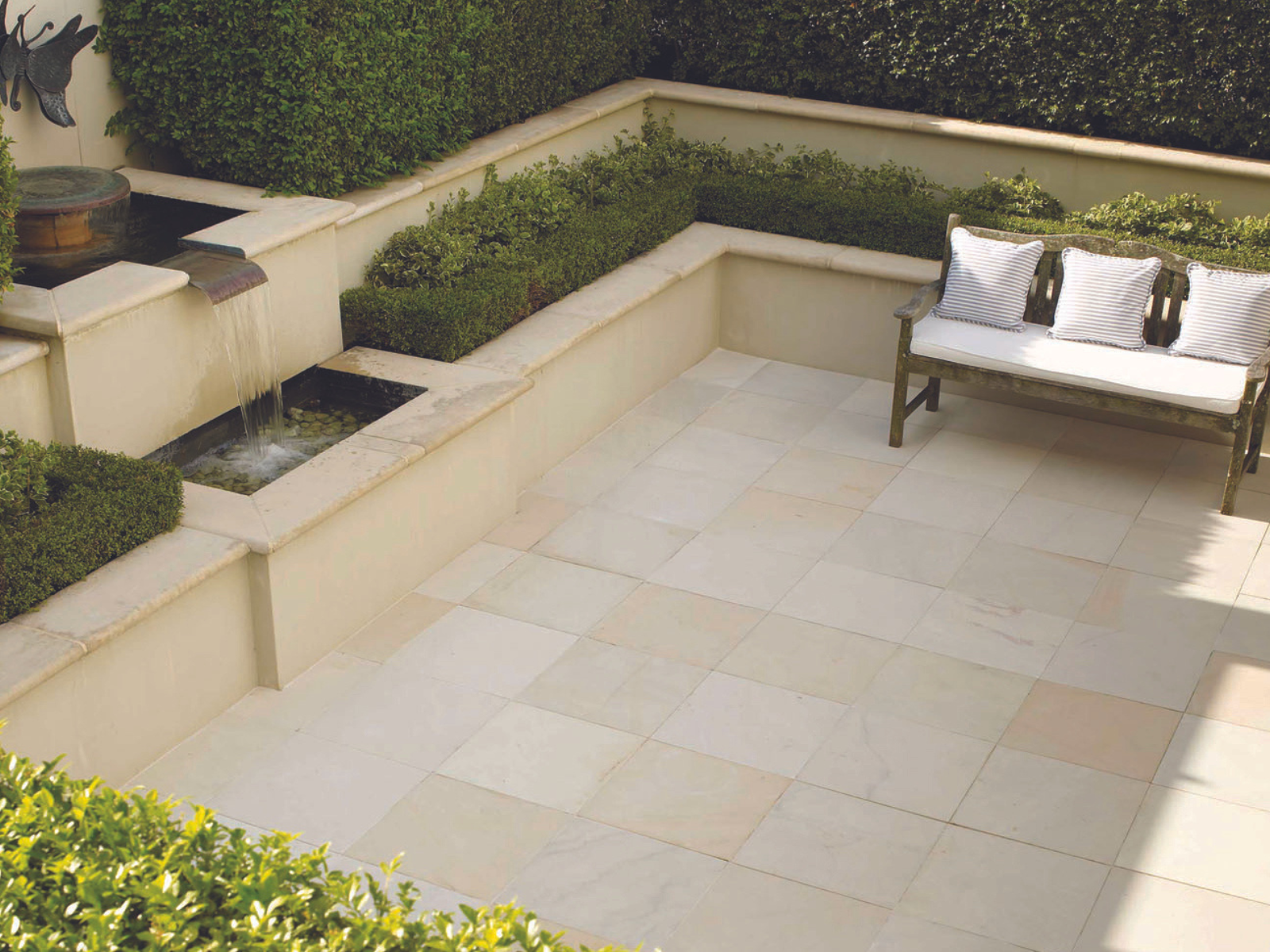 Featured Natural Stone Pavers
Natural stone pavers come in an array of shapes, sizes and colours. Our comprehensive selection features options for every taste and preference. Whether you're looking for something simple and straightforward or want to make a statement with vibrant and colourful pavers, our collection has the ideal fit. Some of our featured products include:
Granite

Special Price

$19.45

Regular Price

$24.31

Granite

Special Price

$29.17

Regular Price

$36.47

Travertine

Special Price

$77.97

Regular Price

$97.46
Natural Stone Pavers FAQs
Have questions about Natural Stone Pavers? Amber has the answer.
How do you lay natural stone pavers?

To lay natural stone, the ideal first step is deciding how you'd like your tiles to look once they are in place. The versatility and flexibility of paving stones make it easy to create various patterns and designs to suit your style and preferences. For example, you could create semi-random patterns to make your pavers feel more organic or natural, or you could carefully regiment designs for more of a modern, trend-focused look.

Natural stone pavers are typically laid on top of sand before they are finished, allowing you to make your own designs or move pavers around to produce the look you want. For instance, you could introduce circular or diagonal elements to enhance the qualities of your chosen stone. Once you've decided on a layout for your patio or poolside, you can then cut any stones down to size as required.

How do you clean natural stone pavers?

Natural stone pavers are easy to clean and maintain. Their high density and practical nature, as well as the finish on many of the paving stones available, make upkeep extremely easy. Regularly sweeping your tiles with a bristled broom is a good starting point. Removing debris and surface dirt can help prevent moss growth, keeping your natural stone in better condition. Simple soap and water can provide a deeper clean for tiles semi-regularly, with little scrubbing required to keep everything looking fresh.

If you have stains or stubborn grime on your natural stone tiles, a pressure washer on a yearly or bi-yearly basis can help to restore your pavers to their former glory. It's crucial that this process isn't too frequent, as it can strip and damage the stone with regular use. Poolside stone can also benefit from cleaning with stain-removing products, though it's vital to pick compatible materials to avoid damage.

How do you install natural stone pavers?

Installing natural stone pavers first requires complete excavation of the installation area. Usually, the installer excavates the ground to avoid 12 inches below surface level to prepare for your pavers. If concrete or asphalt is already present, these will need to be removed to clear the area effectively. Once the excavation is complete, a layer of gravel or similar material is laid down to level off the installation site.

Following from gravel, a layer of sand is poured over the top. Your stone pavers are then laid on top of this sand, allowing you to adjust your pattern and design before completing the installation. Once you're happy, additional sand can be placed on the pavers, providing a firm filling between individual stones for hardiness. Finally, depending on the material, a sealant or top coat may be applied.

Questions About Natural Stone Pavers?

Do you have questions about installing natural stone paving slabs in your home? Our friendly team can help. Our experts have the knowledge and skill to provide information and guidance on the ideal tiles for your yard space. Whether you're transforming existing landscaping or planning to develop your outdoor space from scratch, we can help you choose suitable pavers. Contact us directly to ask your questions, or browse our range online to discover a selection of different natural pavers to discover the best fit for your home