Yellow Tiles
Experts Advice
Bringing the experts to life
Featured Projects
08.11.23
How To Start Your Bathroom Renovation: What Should You Do First?
Starting a bathroom renovation is like finding the perfect shower temperature- challenging but not impossible...
Yellow Tiles
Yellow tiles add a sunny and bright touch to any home decor. From pale lemon hues to deep mustard tones, yellow tiles are a versatile choice for any room. Whether used as a bold statement in your kitchen backsplash or as a subtle accent in your bathroom, yellow tiles will bring a cheerful and warm ambience to any space.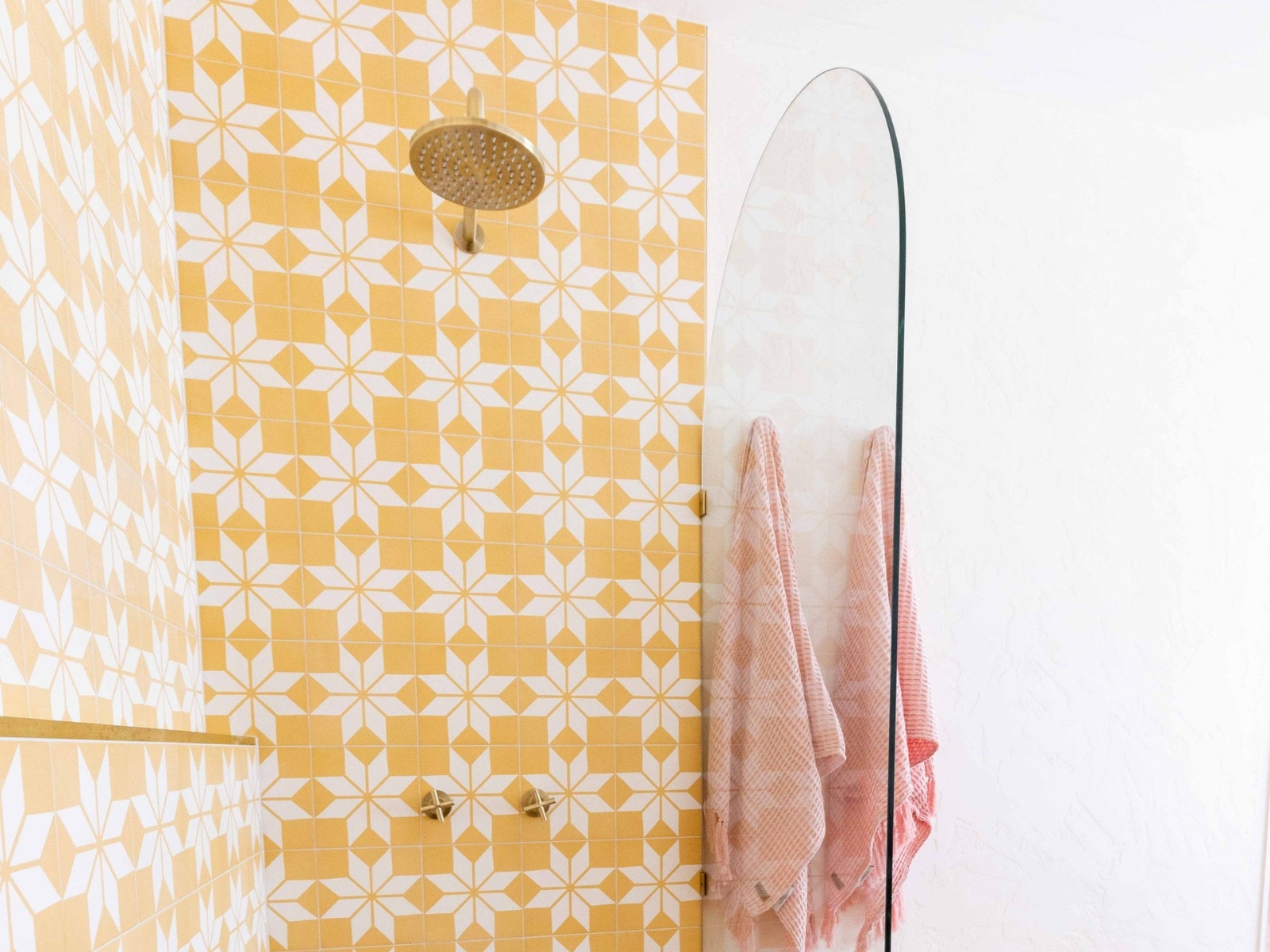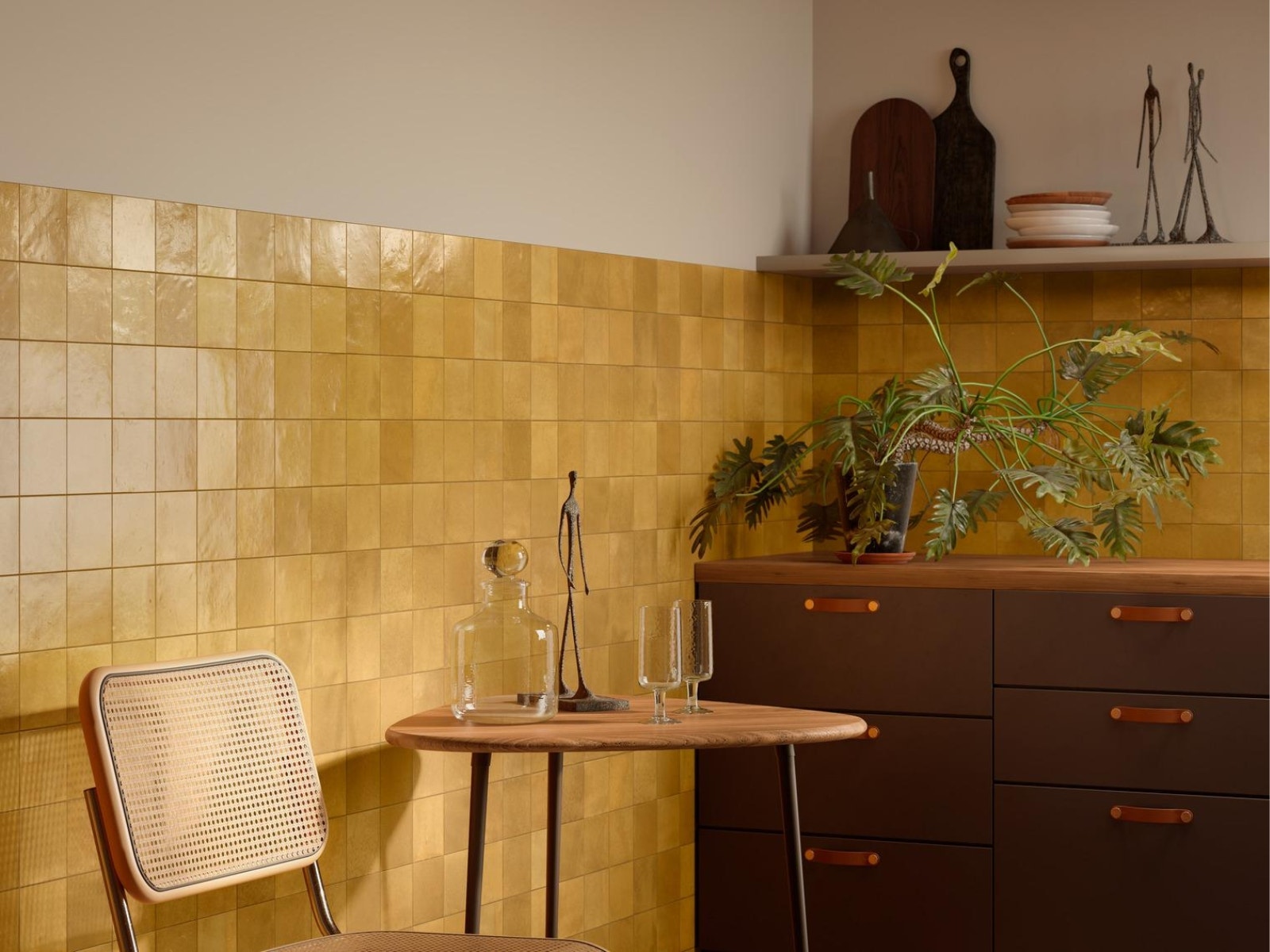 Yellow Tiles FAQs
What Sizes of Yellow Tiles Are Available?

Yellow square wall and floor tiles are commonly available in these sizes:

25mm x 25mm (mosaic)

100mm x 100mm

150mm x 150mm

200mm x 200mm

300mm x 300mm

450mm x 450mm

600mm x 600mm

These are standard rectangular wall and floor tiles sizes:

70mm x 280mm

75mm x 200mm

75mm x 300mm

200mm x 600mm

300mm x 600mm

375mm x 750mm

400mm x 800mm

It's worth noting that the exact sizes of yellow tiles offered will vary by manufacturer and retailer.

What Shades and Finishes Can Yellow Tiles Have?

Yellow tiles are available in a variety of shades:

Lemon

Sand

Gold

Mustard

Sunflower

Honey

Butterscotch

Yellow tiles can have various finishes:

Glossy

. High-shine that reflects light.

Matte

. Flat and non-reflective.

Textured

. Three-dimensional and tactile effect.

Polished

. Smooth and reflective.

Honed

. Smooth but non-reflective.

Satin

. Between matte and glossy.

What Yellow Tile Shapes Are Available?

Square is a standard shape for yellow tiles, from small mosaics to larger format tiles. Rectangular tiles are also popular, from yellow subway tiles to larger rectangular floor tiles.

Other shapes include

The availability of different shapes and styles of yellow tiles will vary by manufacturer and retailer. It's always best to check with your local supplier to see the available options.

How Can Yellow Tiles Be Used in the Kitchen?

You can use yellow tiles in several ways in your kitchen. Yellow subway tiles or mosaics are excellent for a backsplash that will add personality and energy to your kitchen.

Another option for yellow wall tiles is on an accent wall for colour and interest without overwhelming the space. For added visual effect, lay backsplash and accent tiles in straight or diagonal offset, herringbone, basketweave, or chevron pattern.

Yellow floor tiles are a unique choice in a kitchen. A bright yellow floor will create a playful and lively atmosphere, while a more muted shade of yellow will provide warmth and comfort.

Yellow tiled countertops paired with white or light-coloured cabinets will give your kitchen a clean and fresh look. Tiles are made from durable materials like ceramic and porcelain, making them ideal for high-moisture areas like kitchen countertops.

What Colour Paint Goes With Yellow Tiles?

Pairing yellow tiles with whitewalls is a classic combination. Modern designs emphasise the yellow's boldness against the white's simplicity for a bright and contemporary space.

In a traditional design that uses yellow tiles and white walls, the emphasis is on the warmth and richness of the yellow paired with the clean look of the white. This combination creates an inviting and timeless space.

A warm beige paint will also give your space a cozy feel while allowing your yellow tiles to stand out. Warm beige is an excellent choice for a more earthy and rustic feel in your bathroom or kitchen.

A soft, cool grey provides a subtle and neutral backdrop for yellow tiles, allowing them to stand out while creating a cohesive look. A darker grey lends a more dramatic and moody feel.

For a contrasting combination, consider pairing yellow tiles with navy blue walls. This aesthetic is bold, eye-catching, and stylish.

Need Help Using Yellow Tiles in Your Next Project?

Do you need help using yellow bathroom tiles? Or yellow subway tiles for your kitchen backsplash?

At Amber, we have a team of experts to help you use yellow tiles in your next home project. Contact us or find your local store here.