French Pattern Pavers
Experts Advice
Bringing the experts to life
Featured Projects
08.11.23
How To Start Your Bathroom Renovation: What Should You Do First?
Starting a bathroom renovation is like finding the perfect shower temperature- challenging but not impossible...
French Pattern Pavers in Australia
French pattern pavers are a fantastic way to provide a fresh look to your flooring, whether indoor or outdoor. Designed to replicate the look and feel of classic European cities and palaces, French pattern pavers are also sometimes known as Roman or Versailles pattern pavers, in accordance with their historical design. These interlocking pavers can become a feature in many areas of a home, whether modern or traditional.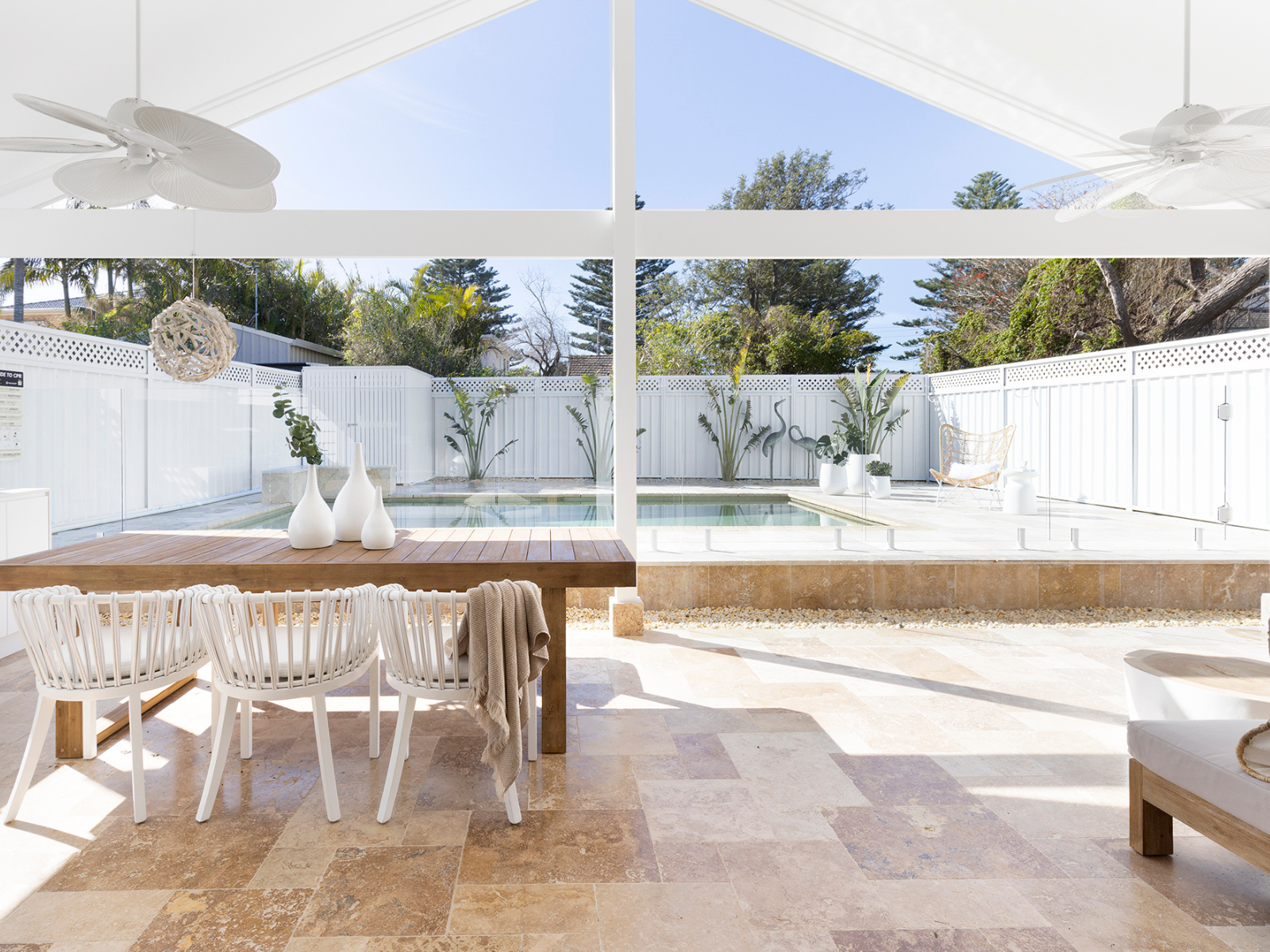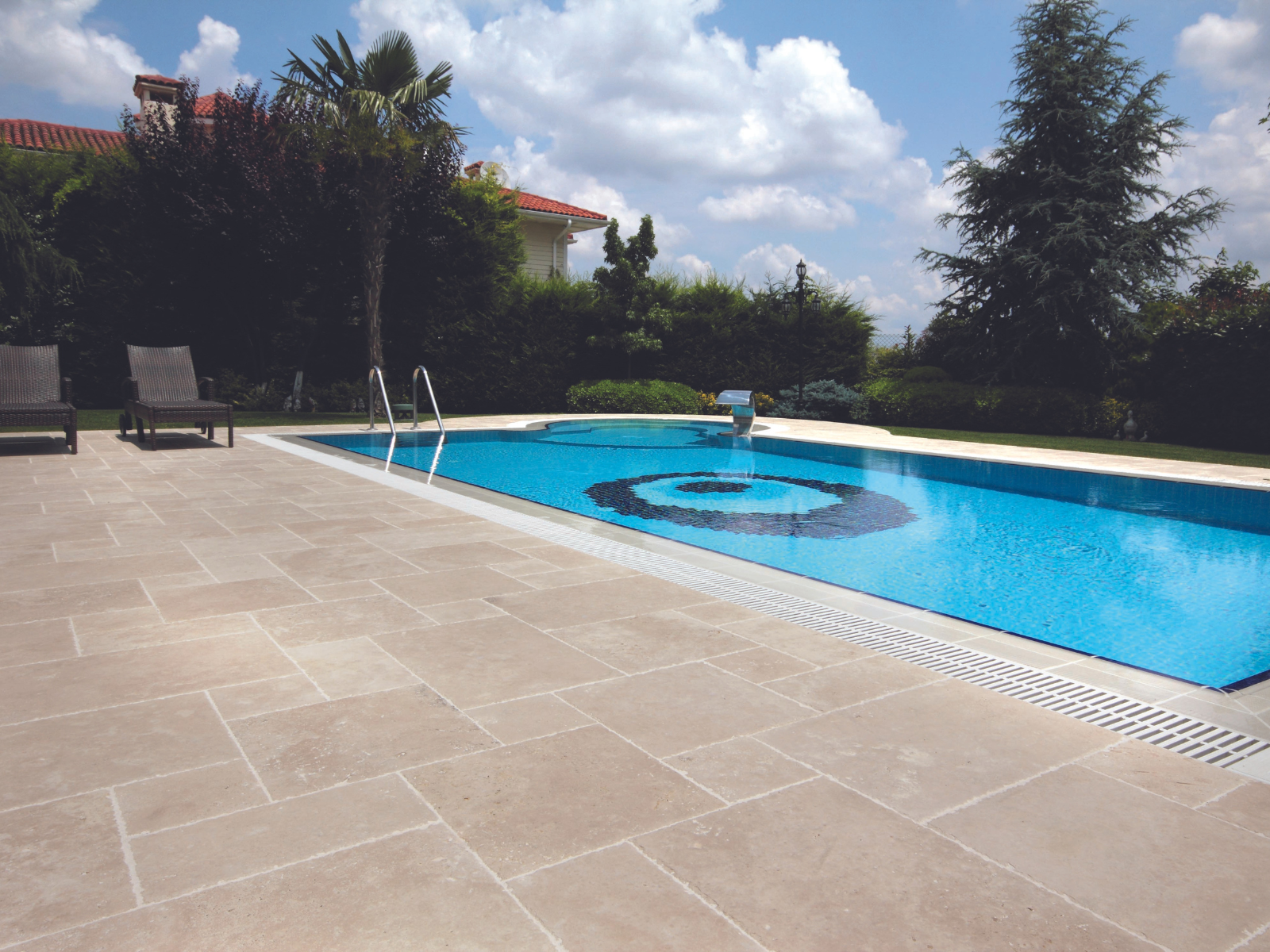 Featured French Pattern Pavers
St Tropez Biscuit
St Tropez Premium Cream
Travertine Tuscany
In Falda Premium Classic
French Pattern Pavers FAQs
Do you have any unanswered questions about French pattern pavers? Amber has the answer.
How do you lay French pattern pavers?

French pattern pavers create a unique look for your flooring. In order to lay French pattern pavers, you can choose a combination of different sizes to create the most bespoke look for your home. To create the French pattern style, your tiles should be laid in a variety of shapes and sizes, including squares and rectangles. For example, a small square tile and a large square tile, a narrow rectangular tile and a wider and larger rectangular tile. This layout can be considerably challenging to create, so speak to one of our experienced team members to discuss your options further.

What are French Pattern Pavers?

French pattern pavers are an interlocking form of tiles which creates a non-uniform paved appearance for your home. The modular pavers are used to recreate a stone floor in a classical European building. The pavers themselves are created to appear ancient and natural with patterns that seem crafted entirely by nature. They can be used for kitchen spaces or garden and pool areas easily.

What are the sizes for French Pattern Pavers

There are different sizes of French pattern pavers to better suit your aesthetic needs and room size. Combining them is what creates the magical look. The 300 x 300 x 30 and 400 x 400 x 40 are two of the most popular and well-used sizes, while square 225 x 225 French pattern pavers are also used. These can be utilised to create an elegant, natural look that can be visually effective for many different areas of the home. You can also opt for rectangular sizes (such as 225 x 453 and 375 x 750) to create the classic eclectic interlocking pattern.

Do French Pattern Pavers come in different colour shades?

French pattern pavers come in different shades, though they lean towards more natural colour schemes. St Tropez Biscuit is a light brown shade. You will also find the French pattern pavers available in shades such as ivory, cream and beige. The pattern on the tiles is complemented by these organic colours, which work well with a variety of minimalist or traditional colour schemes. They are a feature without stealing focus. You can find French pattern pavers in some darker shades, such as grey, to offset your own aesthetic.

Questions About French Pattern Pavers?

Do you have any questions or queries about our French pattern pavers? Then get in touch with us or book an appointment to discuss your requirements and find your perfect pavers