Grip Finish
You are viewing 12 of 68 products
Experts Advice
Bringing the experts to life
Featured Projects
08.11.23
How To Start Your Bathroom Renovation: What Should You Do First?
Starting a bathroom renovation is like finding the perfect shower temperature- challenging but not impossible...
Anti Slip Tiles
For a flooring solution that's safe and stylish, look no further than our range of anti-slip tiles. Perfect for high-traffic areas, wet environments, and outdoor spaces, these tiles offer unbeatable slip resistance without compromising aesthetics. Shop now and give your home or office the safety upgrade it deserves.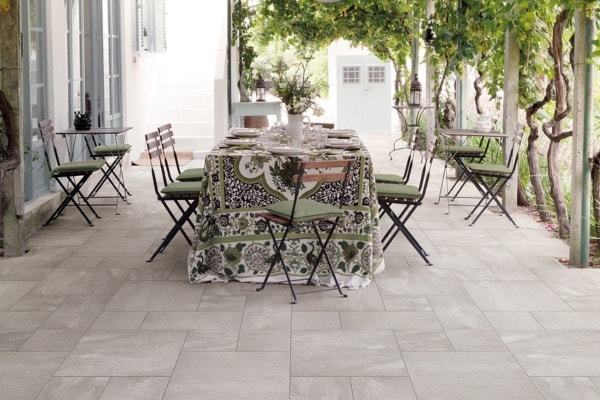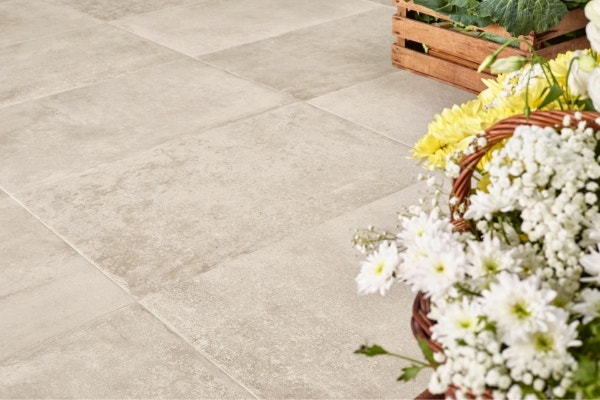 What Are Anti Slip Tiles?
Anti-slip tiles are specially designed to reduce the risk of slips, making them ideal for use in areas prone to moisture, spills, or heavy foot traffic.

Use anti-slip tiles in your bathrooms, kitchen, laundry, and outdoor spaces like patios and pool decks. They're also an excellent choice for commercial spaces like restaurants, cafes, and public restrooms.

Anti-slip tiles boast many other advantages, including

Durability
Resistance to stains and moisture
Ease of cleaning and maintenance
They're also available in a range of styles, colours, and textures, so you'll be sure to find the perfect match for your decor.

From sleek and modern to rustic and natural, there's an anti-slip tile to suit every taste.
Anti Slip Tiles FAQs
What Styles Are Available for Non-Slip Tiles?

Anti-slip are available in ceramic, porcelain, and natural stone.

Colour choices range from neutrals to earthy tones, blues and greens, to shades of grey from light to charcoal.

Sizes range from small mosaic tiles to large format tiles.

At Amber, we carry a selection of anti-slip tiles for indoor and outdoor use. Many of our tiles feature patented anti-slip StepWise™ technology. This provides a high slip rating without compromising the smooth texture often desired for easy cleaning.

Our StepWise™ tiles are available in various colours and patterns.

We also offer porcelain tiles with non-slip characteristics and the option of an anti-slip finish for wet areas like pools and decks. These square and rectangular tiles are available in a range of sizes.

Our non-slip and anti-slip finish porcelain tiles are inspired by these natural stones:

Travertine

Marble

Concrete

Which Tile Is Best for Non-Slip?

Porcelain tiles with a high slip-resistance rating are generally considered the best option for non-slip flooring.

Ceramic tiles can also provide good slip resistance, but their performance can vary depending on the specific type and finish of the tile.

Tile finishes that are more textured and have a rougher surface tend to be more slip-resistant than smooth finishes. For example, tiles with a matte or honed finish are often more slip-resistant than those with a polished or glossy finish. Tiles with a natural stone or slate-like finish can also provide excellent slip resistance due to their textured surface.

What Other Names Are Non-Slip Tiles Called?

Apart from "non-slip" and "anti-slip", some other names used to describe slip-resistant tiles include

Grip tiles

Textured tiles

Slip-resistant tiles

At Amber, we carry a range of tiles featuring StepWise™ technology. This patented manufacturing process enhances the slip resistance of tiles by creating micro-treads on the tile's surface that provide more contact points for feet, shoes, and other surfaces.

How Do You Clean Anti-Slip Tiles?

Sweep or vacuum

your anti-slip tiles.

Use a

mop or damp cloth with a mild detergent

to gently clean your floor. Avoid using abrasive cleaners or tools that could scratch your tile's surface. Try Amberclean for general cleaning and our Doddle bug cleaning tool.

Rinse your mop or damp cloth thoroughly with clean water, then

go over your floor to remove any soap residue

.

How Do You Make Tiles Anti-Slip?

Tiles can be made anti-slip by applying a special coating or treatment to the tile's surface. These treatments include acid-etching, sandblasting, or the application of a sealant or anti-slip coating for tiles.

Need Help with a Non-Slip Tile Solution?

Don't wait to make your home or business safer with anti-slip tiles!

For expert advice on anti-slip solutions for tiles, whether new or existing, our friendly team is here to help.

Contact Amber today or find your local store here.