Wall Tiles
LAVA

Bianco

600mm x 600mm x 9.5mm Rectified

Melange

Glicine

100mm x 100mm x 10mm Rectified

Opal

Turquoise

75mm x 300mm x 8.7mm Non-Rectified
You are viewing 12 of 84 products
Experts Advice
Bringing the experts to life
Featured Projects
08.11.23
How To Start Your Bathroom Renovation: What Should You Do First?
Starting a bathroom renovation is like finding the perfect shower temperature- challenging but not impossible...
Wall tiles
A versatile, attractive and functional alternative for any interior, wall tiles are a fantastic addition to any home. A great option for kitchens and bathrooms, contemporary wall tiles also work well in living rooms, hallways and bedrooms and as a striking accent. Amber stocks a range of high-quality tile collections that provide a perfect solution for your next interior design project.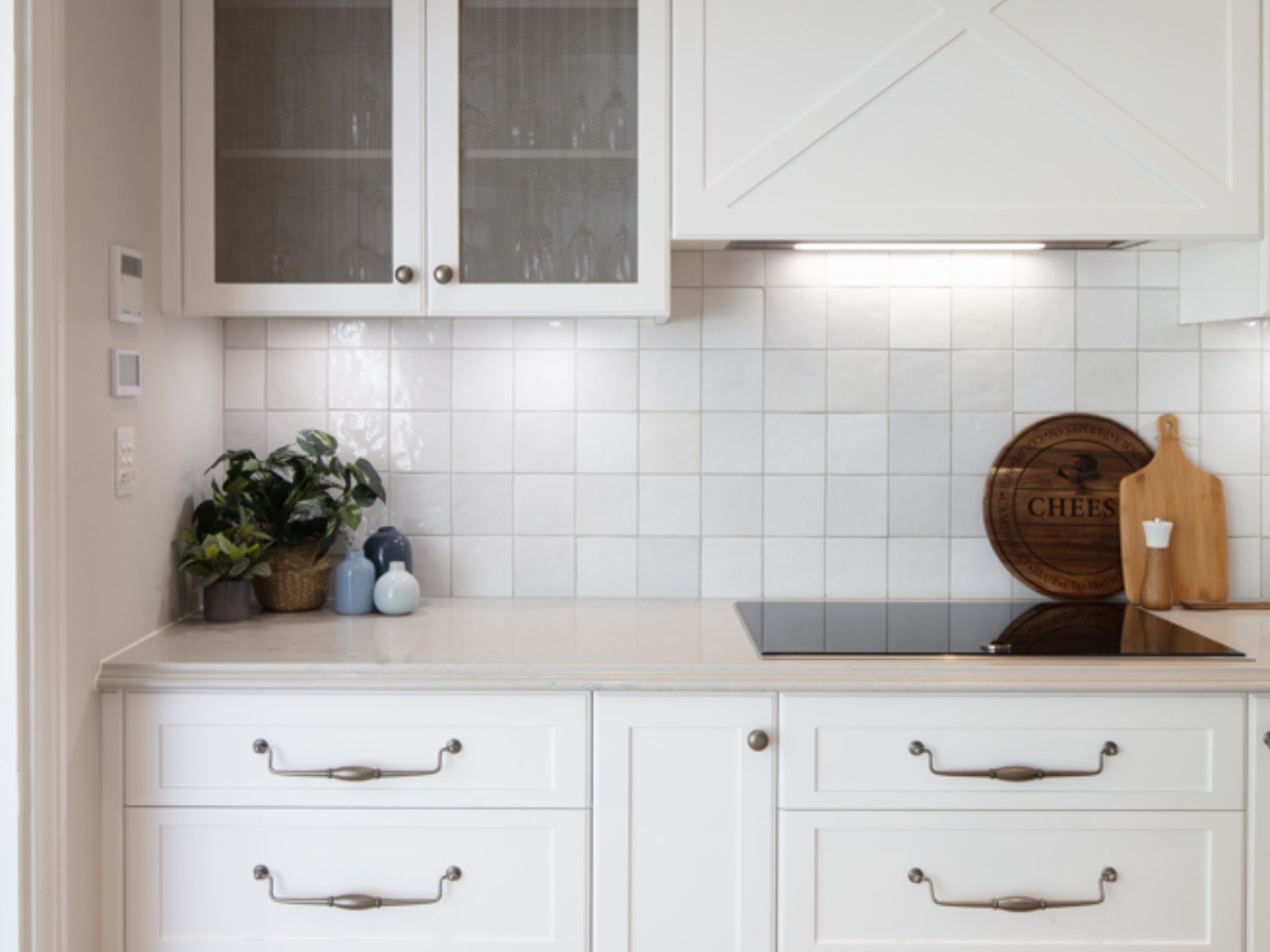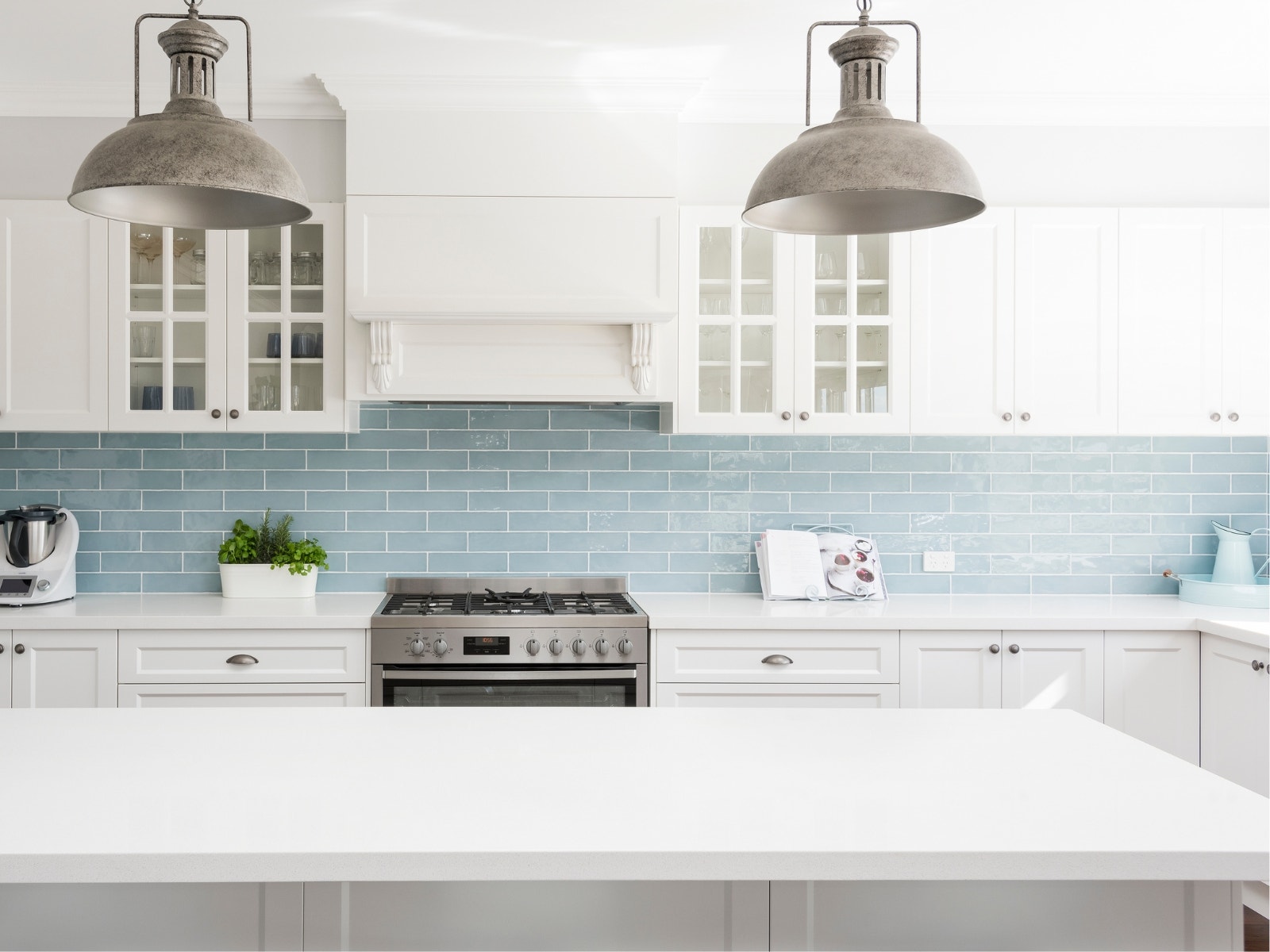 ---
Wall Tiles FAQ's
How do you remove wall tiles?

The easiest way to remove wall tiles is to start by removing the grout - a chisel is usually a good implement to use. If the grout is resistant to removal, heating it with a heat gun can help. Once as much grout as possible is removed, select a loose tile as the first one for removal. Tiles that have suffered water damage are often looser than others. Insert the chisel between the tile and the wall, applying a gentle, rotational force. In most cases, the tile will come away cleanly from the wall.

If the tiles aren't detaching from the wall easily, ask the Amber team for additional assistance.

How do you install wall tiles?

Whilst wall tiles can be applied by a competent amateur, for best results we recommend using a suitably qualified and experienced tiler. After ensuring that the wall is smooth and flat, you will need to mark out the layout lines. Draw an initial vertical and horizontal line on the wall to determine the centre point, and then work out from there, using a single tile as a template to measure out the lines. Apply a thin, even layer of tile adhesive to the wall - work on one part at a time. Starting with the central tile, place the first row, using a spirit level to ensure the row is correctly placed. Use spacers between the tiles to aid even positioning.

Continue laying the tiles, one row at a time. Check for positioning after each row, to ensure the installation is level. Once all the tiles are applied, leave them to dry for at least 24 hours before applying grout.

Which is the best tile for a wall?

Not all tiles are the same! Wall tiles are manufactured to be thinner than floor tiles, to minimise the suspended weight. They also tend to be shinier (giving a more attractive finish) and more delicate, as they are primarily for decoration. The best tile for your wall will depend on variables such as room size and function, preferred palette, intended style (such as traditional or modern), budget (smaller tiles are frequently more labour-intensive and therefore more costly to install, for example) and how much of the wall you intend to tile.

If you're not sure what type of wall tiles are going to be best, why not take inspiration from our ideas, checkout our latest blog posts.

Which tiles are on trend?

White wall tiles are a perennial favourite that don't date. In particular, white subway tiles make a fantastic addition to any kitchen or bathroom. When it comes to kitchen wall tiles, current trends are moving away from the monochrome that has been a fashion staple for the past few years. Bold pops of colour, including rich reds and deep blues and greens, are an on-trend option for modern kitchens.

White remains a classic favourite for bathroom wall tiles. Add a colourful mosaic or splashback to provide a vivid accent that will update your bathroom instantly. Why not try stick-on wall tiles for a fast bathroom makeover?

Living spaces can get a fast update with some on-trend cladding. Travertine tiles are a hot favourite year in and year out - ask the team at Amber for some styling suggestions using this beautiful, adaptable type of tile.

What material is used for wall tiles?

As already indicated, wall tiles are thinner and more fragile than floor tiles. This opens up a wealth of possibilities when it comes to suitable materials. The most popular choice for wall tiles is ceramic. Made from clay, along with a variety of additives to provide colour, ceramic tiles are baked at a high temperature, before being glazed with a selection of finishes. Ceramic tiles are easy to apply, lightweight and low-maintenance. They are also fire resistant and water-resistant.

Porcelain tiles are highly decorative tiles that offer greater resistance to water than ceramic. Highly durable, they're also easy to maintain and come in a range of attractive patterns and colours.

Wall tiles may also be made of stone. Wall stone tiles are extremely durable (they will last a lifetime) but are demanding to cut and install. They are also relatively heavy, which can cause problems during installation. Stone tiles need to be sealed periodically and maintained carefully. Few things beat the beauty of natural stone, but buyers may prefer something a little cheaper and less labour-intensive to fit and keep in good condition.

If you want a novel wall tile effect, why not consider glass tiles?

Are subway tiles just used as wall tiles?

Yes and no! Traditional subway tiles are mainly used as wall tiles. They are frequently bevelled, creating a surface that isn't suitable for flooring. That said, modern subway tiles are manufactured in a range of configurations, some of which are suitable for floors. These won't be bevelled and will frequently be thicker than a tile intended for wall use only.

Contemporary subway tiles are made from a range of materials - traditional options were made from ceramic - modern subway choices may be made of stone, porcelain or glass. Stone tiles in particular make a great flooring choice.

Take a look at the Amber range of subway tiles for some irresistible options suitable for walls, floors, splashbacks and more.

Can floor tiles be used as wall tiles?

Yes, but care is needed and it depends on the project. Floor tiles are typically larger than wall tiles - this can give an impression of seamless space which is great to make a compact space appear larger. Conversely, some patterns and tile designs don't work with larger tiles. It's also important to check that the tile adhesive you intend to use is capable of providing a good fix, given the weight of the tile. This may mean you'll need a specialist adhesive for the best results.

Floor tiles are also heavier to work with. They are also more difficult to split than a smaller tile. For this reason, if you do want floor tiles on the wall, it's best to use a professional tiler.

Many floor tile designs are also available as wall tiles and are easier to work with, without compromising the end look - ask the Amber team for more details.

What colours are wall tiles available in?

Whether you opt for outdoor wall tiles or tiles for indoor space, advances in manufacturing techniques mean that modern tiles are available in almost any colour.

In addition, it's also possible to get patterned tiles, as well as tiles with a variety of different finishes.

With so much diversity, it can sometimes feel as if there's too much choice! Many customers find our visualising tool helpful when trying to decide on the tile colour that's going to be best for their project. Don't forget that the Amber team is always available to provide suitable tile recommendations. They also have plenty of ideas for on-trend tile options, traditional tile choices or tiles that work well in challenging circumstances.

Questions About Wall Tiles?

Amber is the go-to choice for professional tradies and DIY enthusiasts when they need high-quality wall tiles. Our team of tile professionals are available to offer inspiration, guidance, advice and product recommendations on tile projects of all shapes and sizes. Call your local branch or use our online contact form to book an appointment with a member of our friendly team.