Subway Tiles
You are viewing 12 of 44 products
Experts Advice
Bringing the experts to life
Featured Projects
08.11.23
How To Start Your Bathroom Renovation: What Should You Do First?
Starting a bathroom renovation is like finding the perfect shower temperature- challenging but not impossible...
Subway tiles in Australia
A highly popular and on-trend choice for kitchens, bathrooms and outdoor spaces, subway tile is a favourite in households across Australia. The slim profile and simple shape of white subway tiles or vibrantly-coloured tiles are the ideal backdrops to many different styles, with excellent versatility and multiple patterns to help you make the most of your backsplashes and tiled walls.
What are subway tiles, and why are they a good choice for your home? Read on to find out more about these unique tiles, or browse our range online today to discover the perfect subways tiles for kitchens or bathrooms.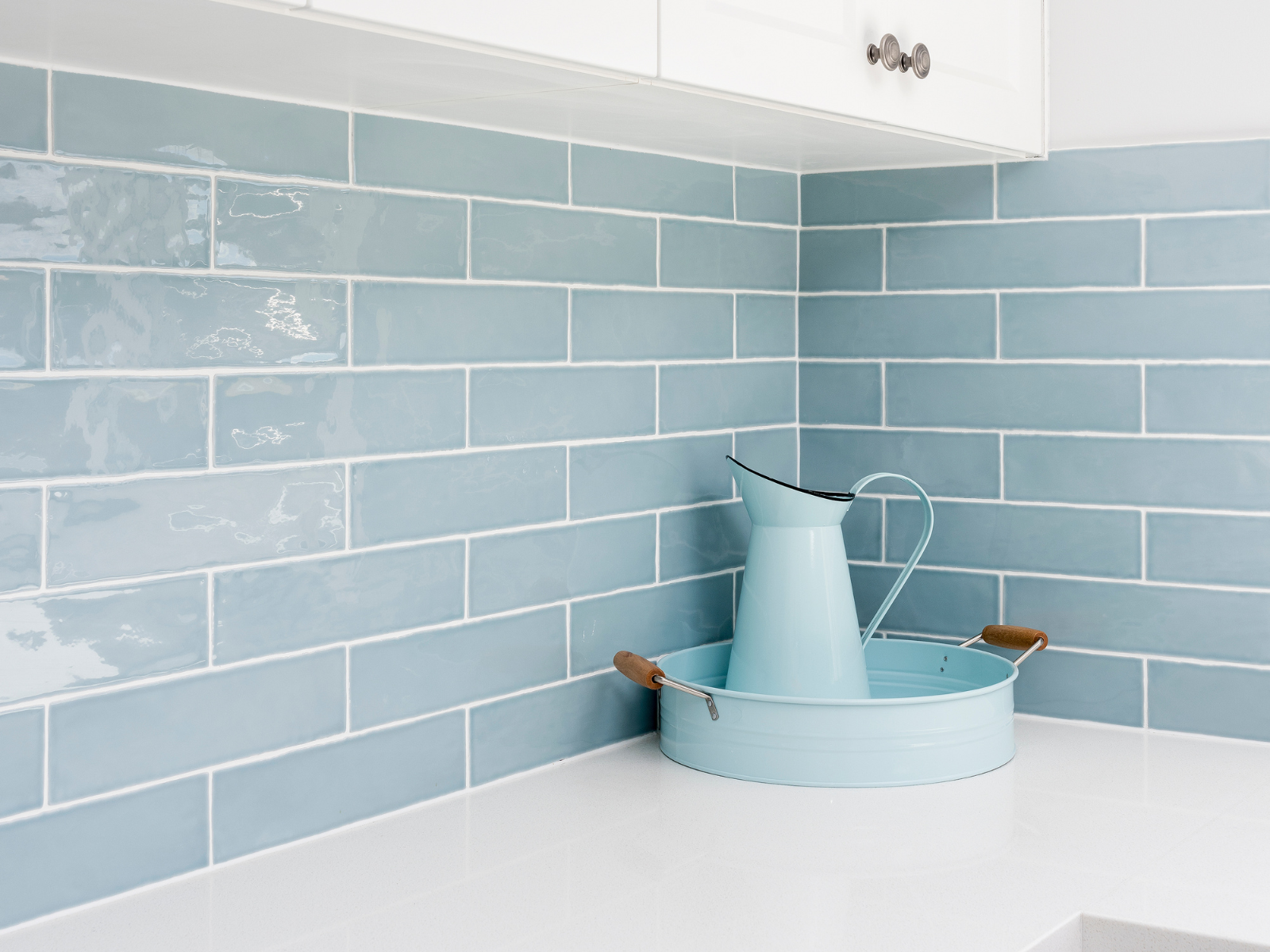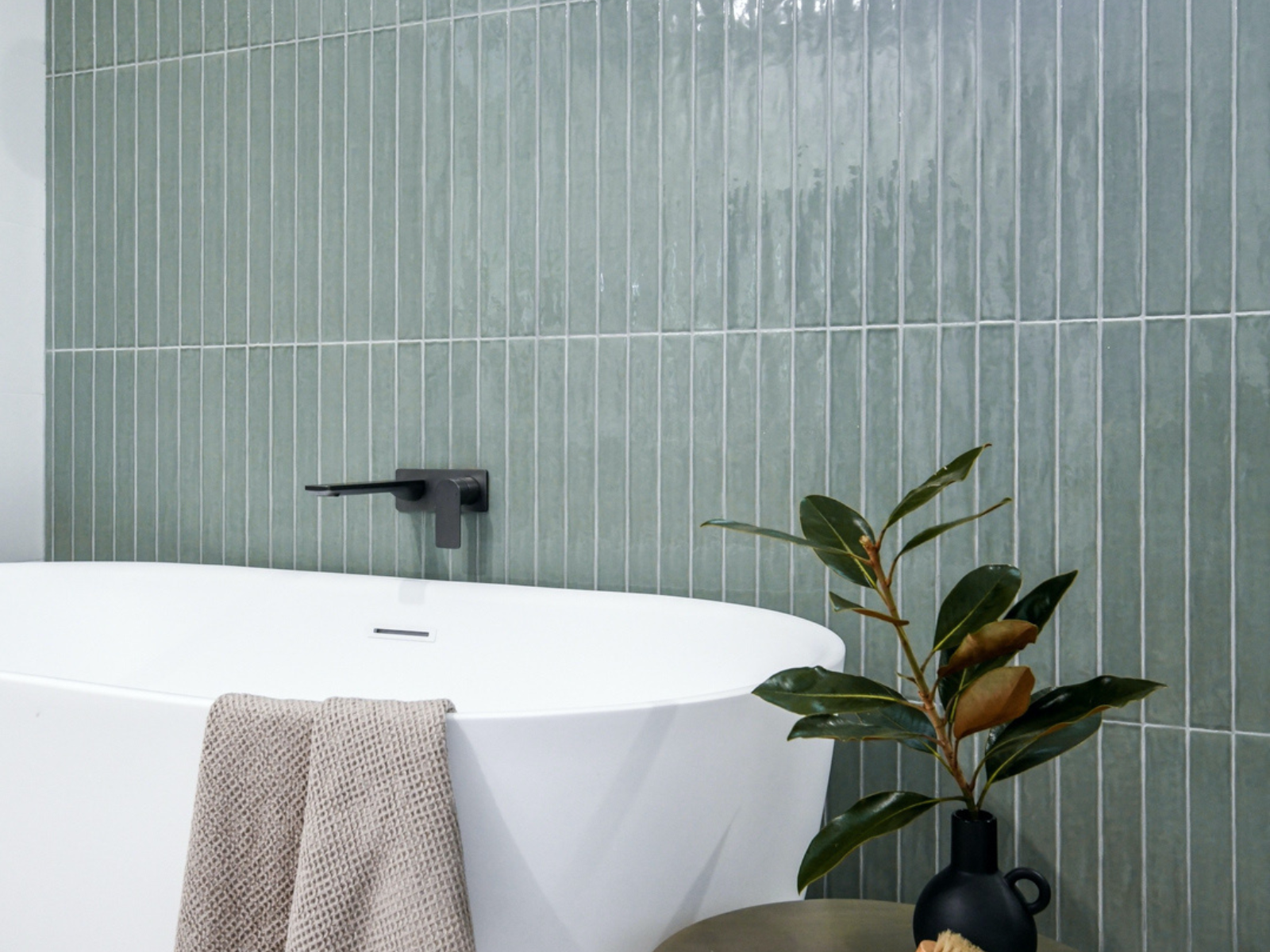 The flexibility and creativity of subway tiles for the bathroom and kitchen make them a top choice for various purposes. Whether you prefer light and bright tiling or want to add a splash of colour to your home, subway tiling is a reliable option. Our featured tiles include:
---
Subway Tiles FAQ's
What is the difference between metro and subway tiles?

The terms subway and metro tiles are often used interchangeably to describe any tiles that are rectangular in shape. Originating from the tile used in New York Subway systems and the London Underground, the actual definition of subway tile today often comes from the layout and aesthetic of the tile rather than the shape and makeup of the tile itself. Depending on where you look, metro tiles are a more generic version of this style, while subway tiling refers to 3 x 6-inch tiles made with low-fired, thin ceramic glaze

Why do they call it subway tile?

Subway tiles are named after the original use of those long and thin tiles within bus stations, train stations and underground subway systems

all over the world

. During the Victorian era, a new fixation on hygiene and cleanliness led to tiles becoming the go-to choice for many public spaces – a trend that continues in some public buildings to this day. This particular tile shape was particularly prevalent within subways, with the same practical properties that make them the ideal fit for kitchens and bathrooms.

Are subway tiles easy to install?

The uniform nature of subway tile and the dozens of different layouts and designs make this practical option easy to install in bathrooms, kitchens, or outdoor spaces. Their larger scale than some smaller and difficult-to-handle tiles makes them an easier task to neatly arrange and install, particularly if you prefer a traditional staggered brick design or grid-style layout. If you want a low-maintenance tile that's practical to install, subway is an excellent choice.

Are subway tiles hard to keep clean?

Subway tiling was initially installed in transport hubs to improve cleanliness and hygiene – and to this day, the practical nature of these tiles makes cleaning a quick and easy task. Thanks to their smooth and even surface, it's easy to wipe clean subway tiles. The classic version of the subway tile includes a high-shine, ceramic finish, with food, dust and other materials easily cleaning off the tile's surface. The only consideration in subway tile cleanliness is the grout in between the tile, which may stain if you choose a lighter colourway.

Do subway tiles need spacers?

Most subway tile features grooves on the sides, providing an automatic grout line to erase the need for spacers altogether. However, this depends on the specific product you purchase, so it's important to research and figure out whether you will need spacers to achieve the look you want. If you prefer the look of a larger grout line for aesthetic purposes, such as contrasting dark grout against white tiles, you can choose to use spacers even if your tile does feature those grooves.

What colour shades do subway tiles come in?

Subway tiles come in a rainbow of different unique colours, from plain and straightforward whites and black to vibrant yellows and blues or even moody greys and dark greens. Whatever your particular colour scheme or preference, the versatility of these tiles means there is the perfect fit for your home and tastes. For instance, you could choose a dark tile for a single wall in your bathroom and white, bright tiles for your other walls to add some extra contrast and interest.

Subway tile typically features visible grout lines, allowing you to introduce even more interest and colour to your bathroom, kitchen or other spaces. For instance, switching white grout for black can help create a contemporary look with a wide range of subway tile colours. Depending on the range, you may also be able to mix and match the texture and width of tiles to create a look you love.

What patterns can you lay subway tiles in?

The most common layout for subway tile is the staggered brick look you've likely seen in many variations in different homes and public spaces. This pattern is a classic and works well for a wide range of widths and sizes of subway tiling. Another popular trend is the grid layout, where tiles are placed in line either horizontally or vertically to create perfectly symmetrical grout lines, usually with contrasting grout.

If you want to think outside the box, herringbone and chevron patterns are popular options to shake up this common style, using diagonal bricks to create attractive patterns across whole or half walls. Finally, basket weave patterns are an interesting textural choice for shorter subway tiles, where tiles are placed in twos to form squares, alternating directly to add interest to any space.

Questions About Subway Tiles?

Do you have a question about how to use subway tiles in your home? Whether you're working on renovating your property or adding a kitchen extension, we can help you select the best tiles for your plans and vision. Get in contact with us directly to discuss your requirements, and we'll help you choose subway tiling that elevates your indoor spaces. Or browse our subway range online now to discover different colours, sizes and shapes of this iconic tile.