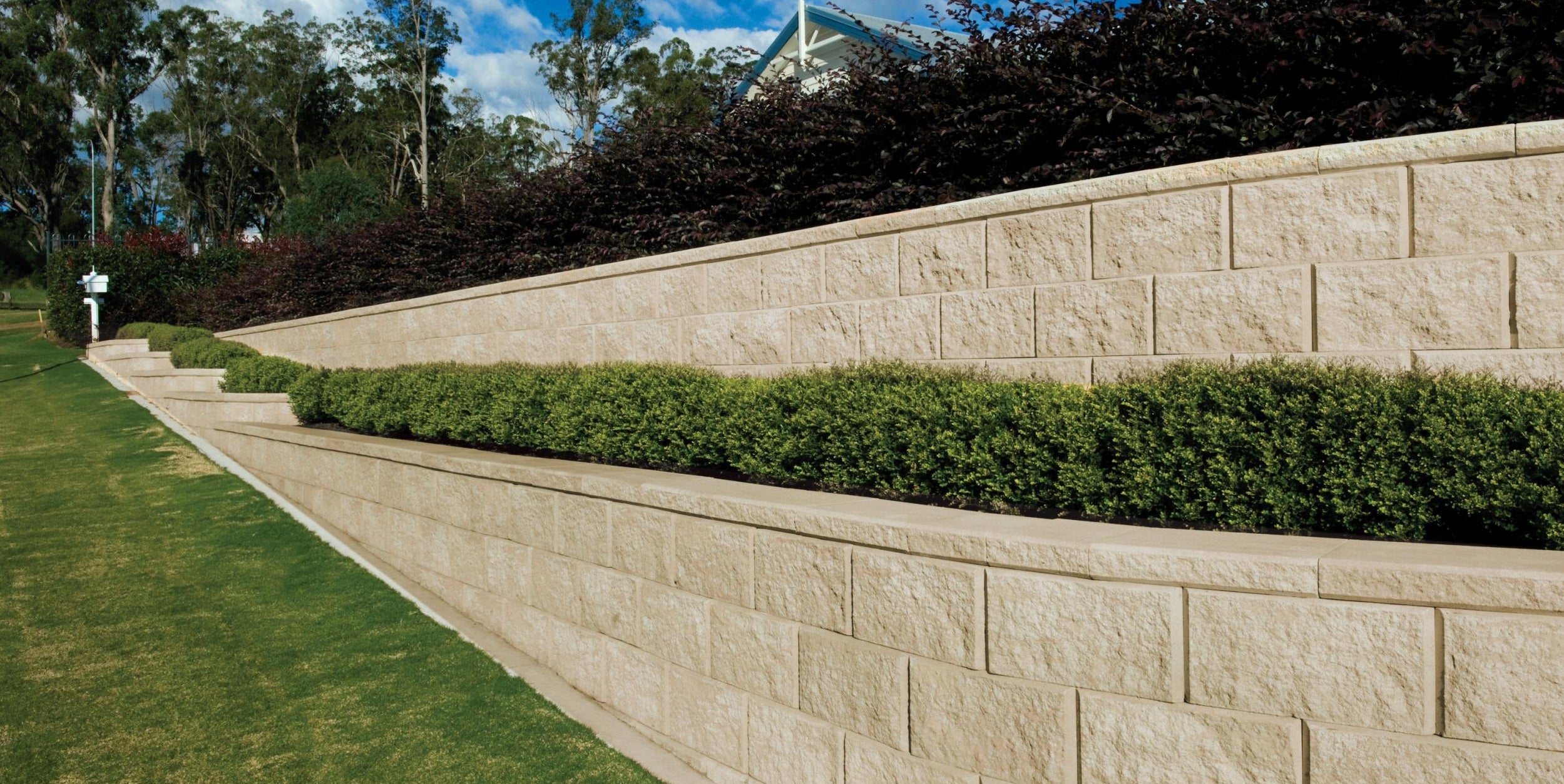 BLOCKS, CAPS, CORNERS AND MORE
Retaining Walls
Our retaining walls have the perfect balance of practicality and visual appeal. You can create stunning landscapes and add value to your home with our wide range of retaining wall products for virtually any application of the wall type.
Freestone

Limestone Blend

300mm x 300mm x 50mm Capping

Freestone

Limestone Blend

240mm x 440mm x 250mm Corner

Freestone

Limestone Blend

240mm x 400mm x 250mm Rectified
Experts Advice
Bringing the experts to life
Featured Projects
08.11.23
How To Start Your Bathroom Renovation: What Should You Do First?
Starting a bathroom renovation is like finding the perfect shower temperature- challenging but not impossible...
Amber has the answer for retaining walls
Retaining Walls
In landscaped gardens, retaining walls enhance the visual appeal and can be used to create levels, terraced blocks or a sloped block. They can even be used for general garden beds and edging. You can implement them along boundaries using our retaining wall blocks that are ideal for DIY jobs. Your own creativity is the only limit when it comes to building retaining walls in your garden - the possibilities are endless and we have the answer.
A range of colour choices including simple beige, black or brown as well as charcoal, grey, cream, sand and terracotta so you can create the visual style you want.
Three different material choices to meet your needs: concrete, sandstone and natural stone.
All our retaining wall blocks are rectangular in shape.
We offer a selection of finishes to enhance the look you desire. Choose from a concrete look, a solid finish or a stone texture on your blocks.
If you need more guidance about retaining walls, our team can offer expert advice and recommendations that meet your needs. You can also read on to find some frequently asked questions about retaining walls.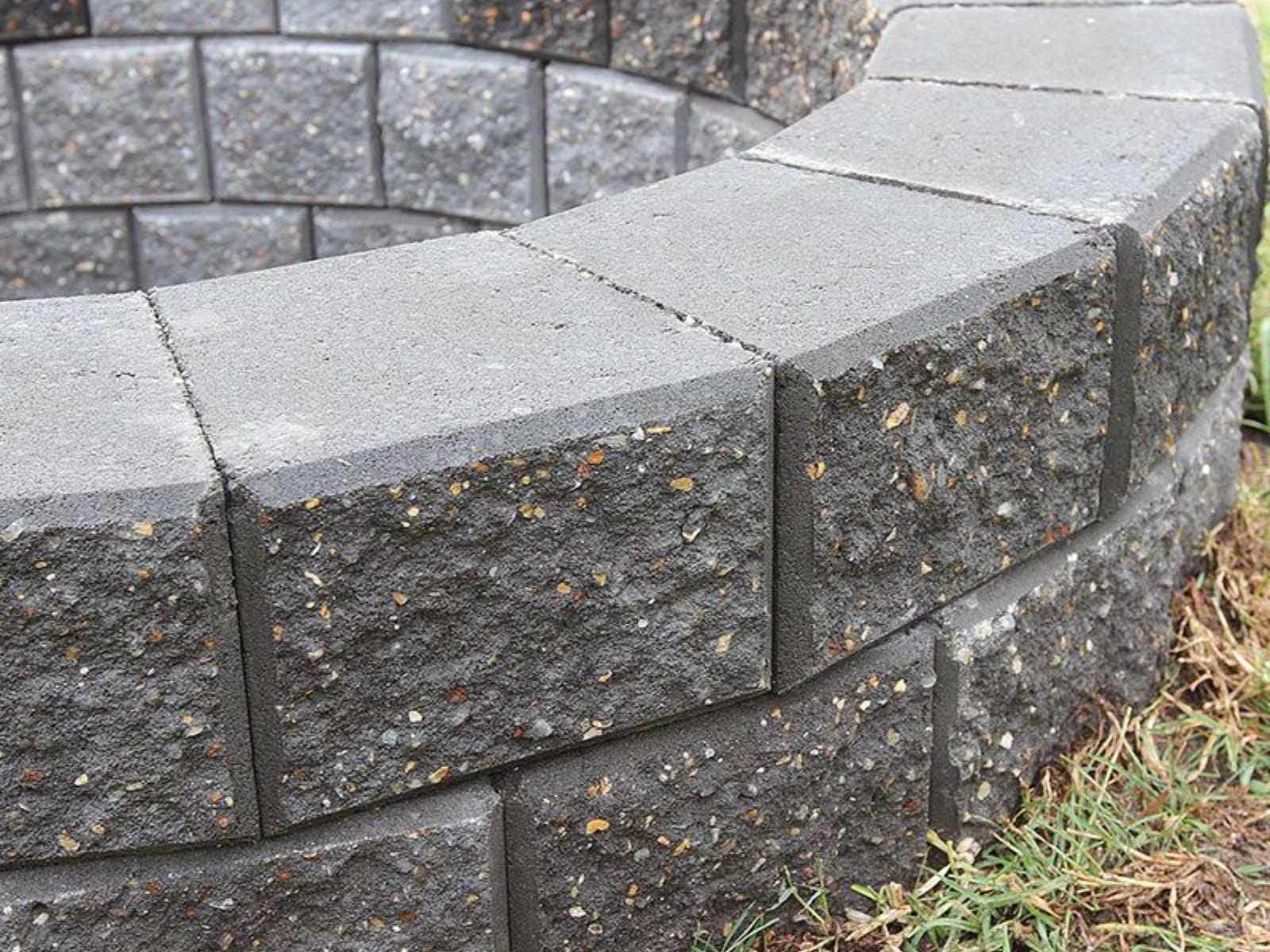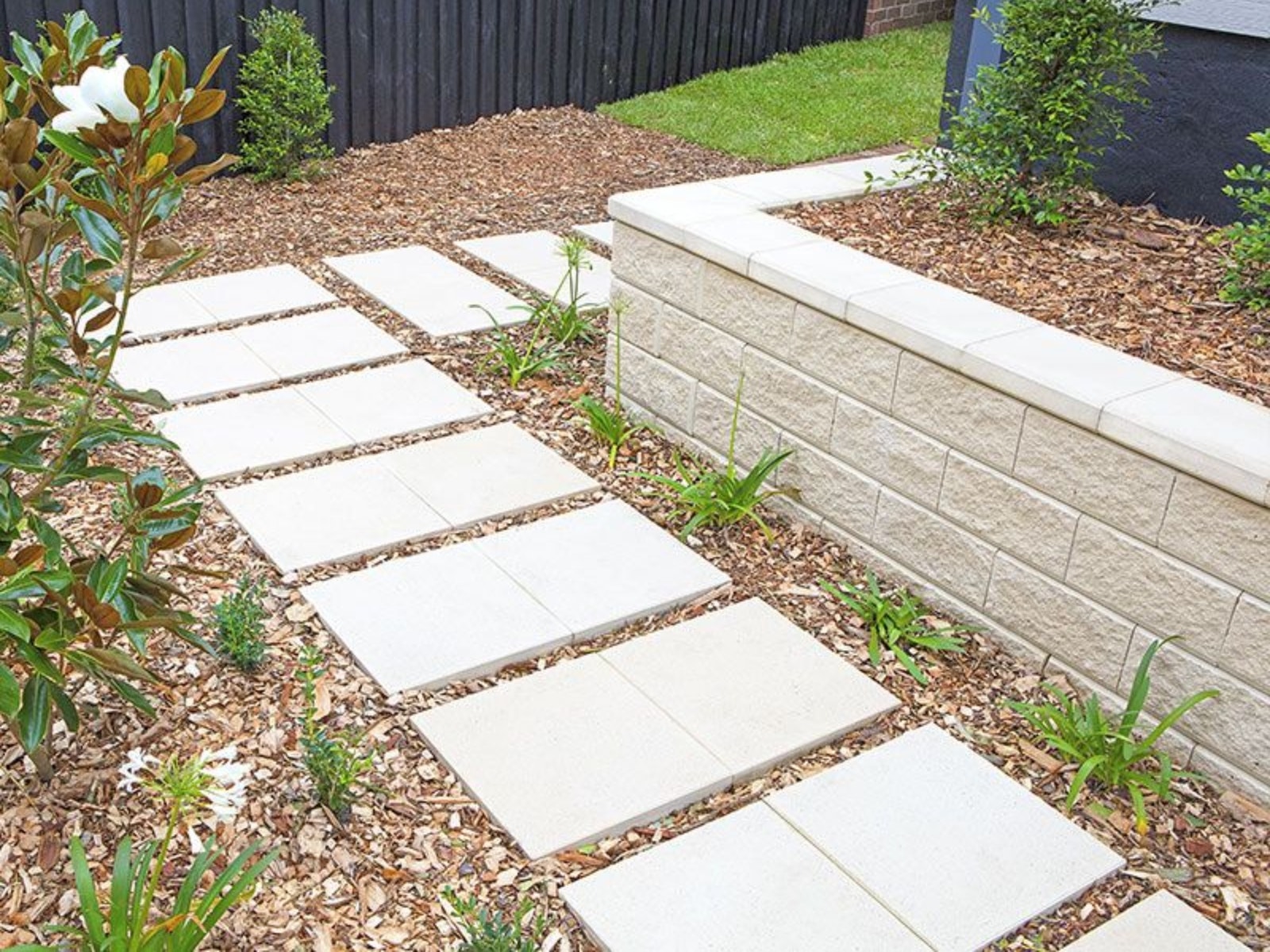 Featured Retaining Walls
Our products are suitable for near vertical walls, terraced walls, set-back walls and curved walls of various heights and lengths. Choose from the following:
Arrinastone
Deco Block
Freestone
Hastings Block
Hayman Block
Heron Block
Miniwall Block
Sydney Stone
Timberstone
Versawall
Wallstone
Frequently Asked Questions (FAQ's)
There is a lot to know about retaining walls and we are the experts. Don't worry, you can discover everything you need to learn about whether you need rock or sandstone retaining walls with a little research or by getting expert advice from Amber.
What are the different types of retaining walls?

Generally speaking, retaining walls come in timber or concrete, though there are also limestone retaining walls and some made from rock. Within this, there are various design choices like near vertical walls, terraced walls, set back walls and curved walls, each of which has its own advantages and disadvantages. You will need to explore your options and consider the practical and aesthetic considerations. https://www.ambertiles.com.au/news/post/retaining-wall-design. This post may give you some inspiration.

What are some small retaining walls ideas?

Retaining walls are an excellent opportunity to flex your creative muscles. Depending on your goals, you could try a patchwork stone design or install some concrete sleepers. You could even go for rock retaining walls concealed by nature for a kind of 'secret garden' effect. There are many possibilities, and you can check out https://www.ambertiles.com.au/news/post/20-best-retaining-wall-designs-and-ideas for some suggestions.

What sizes do retaining walls come in?

Generally speaking, retaining walls in NSW are never more than about 100cm tall. In terms of actual sizes, the majority of our blocks have a width of 500mm and varying heights and depths. You will need to have a think about the size you want for your retaining wall and order the appropriate number of blocks to make it a reality, so take measurements into account at all times.

Who builds retaining walls?

If you have a professional landscaper working on your garden they may erect the walls themselves. They may bring in another contractor to do that work instead in some cases. But it is entirely possible to build a retaining wall as a DIY job with a little know-how, and our products are ideal for doing the work yourself. Whichever option is best for you.

How do you waterproof retaining walls?

Retaining walls that do not form part of your property are less critical but still benefit from a retaining wall waterproofing membrane so that dampness from the ground does not end up ruining the aesthetic of the design. Waterproof membranes are affordable and can be bought separately, and they are simple to install when constructing your retaining wall. Be aware that weep holes are necessary to alleviate hydrostatic pressure as required - make sure you know what you are doing before building your wall.
We hope that the FAQ section in this post has been helpful - we aimed to give an answer to most of the common queries about retaining walls. If you still feel like you have questions, you can always get in touch with our friendly team and we will endeavour to give you the answers you seek.
Give us a call or send us a message via the contact form and we will give you the help you need. Otherwise, enjoy browsing our retaining wall products and finding your ideal solution for the retaining walls you need.