Simple, easy and inspiring
Pavers
You are viewing 12 of 239 products
Experts Advice
Bringing the experts to life
Featured Projects
08.11.23
How To Start Your Bathroom Renovation: What Should You Do First?
Starting a bathroom renovation is like finding the perfect shower temperature- challenging but not impossible...
Amber has the answer for pavers
Pavers
Pavers are a great way to improve the look of your driveway, patio, or any other concrete surface. They come in many different shapes and sizes and can be made from various materials to give your exterior environment a truly bespoke feel. If you're in need of pavers for your property, look no further than Amber.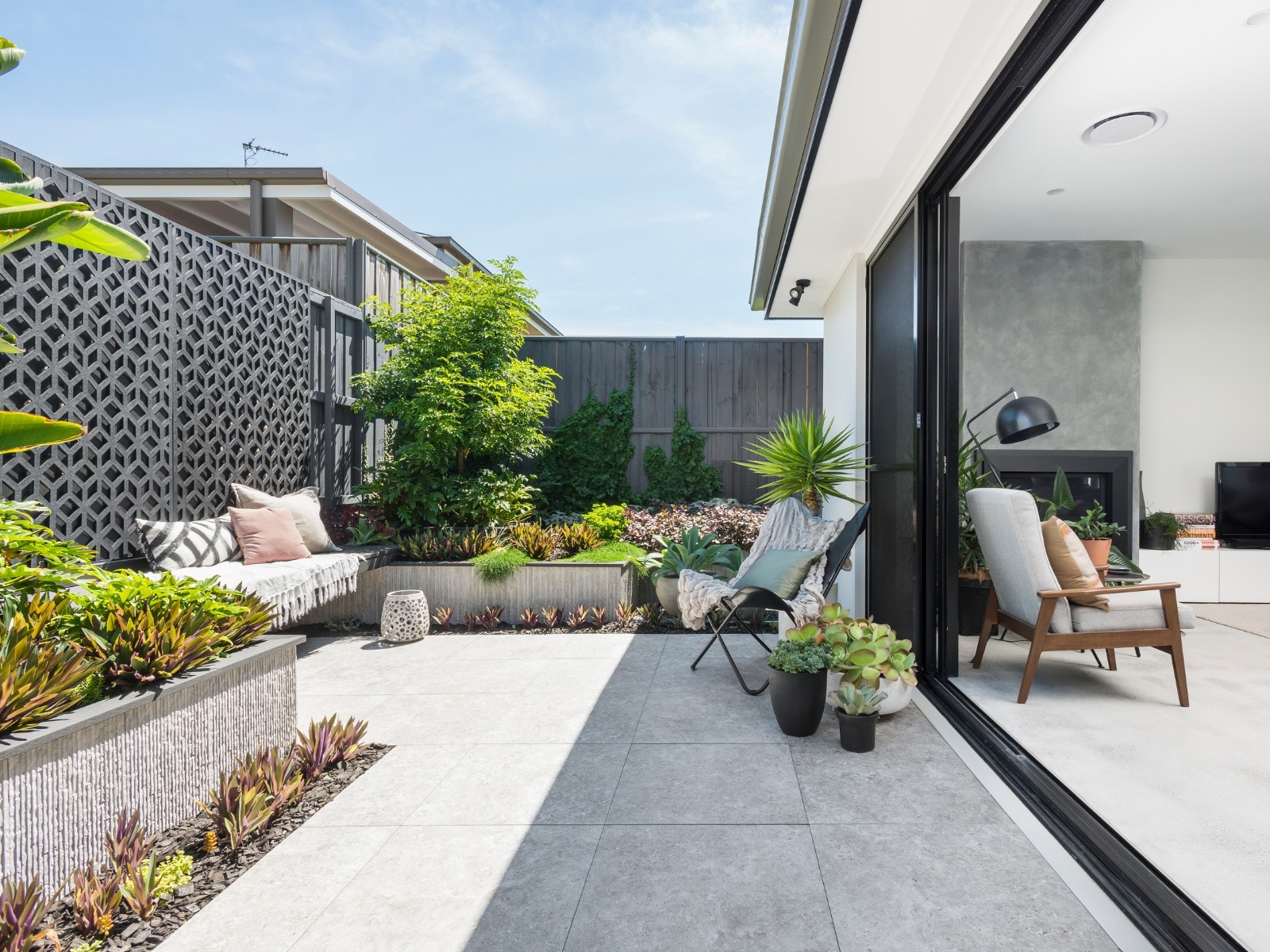 If you have any other concerns or queries, don't hesitate to call or visit an Amber showroom for more information. Our friendly team of paving experts will be happy to advise on your next exterior paving project by providing product recommendations or practical advice. You can also book an appointment for a free consultation.
Have questions about Pavers? Amber has the answer!
What materials are needed to lay pavers?

To successfully lay pavers, you'll need to either buy or lease common paver tools. These include a spade, rake (metal prongs), wheelbarrow, wooden stakes (string line, tape measure, pegs, and spirit level), tape measure, pegs, compactors made of metal plates and a piece of rubber or carpet (to protect pavers when compacting).

You'll also need to consider the material of the paving you want to lay down. For example, as well as common choices of concrete and sandstone for your outdoor pavers, you also have other options including bluestone pavers and limestone pavers. Each type of material has both aesthetic and functional appeal so take careful time to weigh up your options and decide on the best choice.

What kind of concrete do you use for pavers?

The appearance you want to achieve, as well as the number of stones you intend to cast, will have a significant impact on the type of concrete you select. Gravel-mix concretes will produce a surface that is pebbly, which may be suitable for certain purposes but will make it difficult to embed bits of ornamental glass or make imprints in the concrete.

Sand-mix concrete is the most common choice. The texture is smooth enough to easily take imprints, and fine enough to avoid embedding beautiful glass or stones. When you want the top surface of your stepping stones to be rough and pebbly, gravel-mix concrete is a good material to use. However, if you intend to produce impressions or embed glass or beautiful stones, it's not a suitable choice. If you're unsure, consult with a member of our professional paving team.

What sizes do pavers come in?

The most often used is 400 by 600 millimetres or 40cm by 60cm in size. A common size for brick sized pavers is 200 by 100 millimetres or 20cm by 10cm.

Be sure to measure up the space you wish to pave prior to ordering your pavers to ensure that you buy enough material to fill the space in its entirety. If anything, consider ordering a slight excess in product so that you have spares readily available in the event you lose or break a part.

What are pavers used for?

Pavers have many uses in both domestic and commercial settings. The most common use for pavers is to lay down concrete or other cement for projects including roads, bridges and parking lots. In domestic environments, you can use pavers for your driveway, front garden or back garden. In essence, you can use pavers to create any type of exterior flooring due to their durability and versatility.

Can you use pavers as bricks?

Yes, pavers can be used as bricks. Bricks are typically made from clay, concrete, or sandstone, a popular choice for construction and landscaping projects. Pavers can be made from any of these materials and are often used as an alternative to bricks. You can also buy specific brick pavers that are functionally closer to a brick and offer the same application. Similarly, you can also use bricks as pavers as long as they are laid correctly.