Tile Sealers
You are viewing 12 of 20 products
Experts Advice
Bringing the experts to life
Featured Projects
08.11.23
How To Start Your Bathroom Renovation: What Should You Do First?
Starting a bathroom renovation is like finding the perfect shower temperature- challenging but not impossible...
Tile Sealer
While tiles are a stylish addition to your home, they can lose their appeal if they become stained and discoloured. The right tile sealer protects your tiles by creating a barrier to repel water, dirt, and stains. Whether you need a sealer for ceramic, porcelain, or natural stone tiles, Amber has you covered!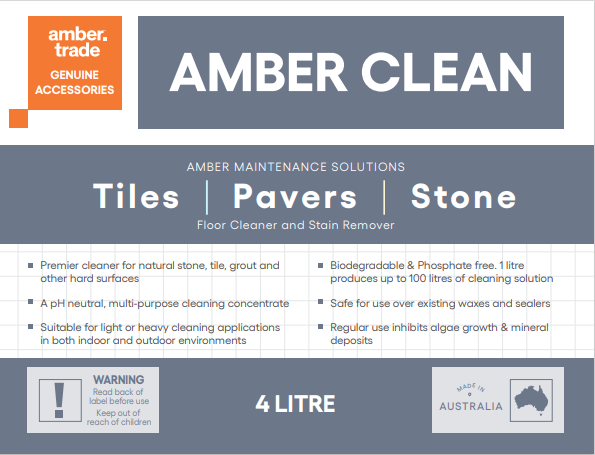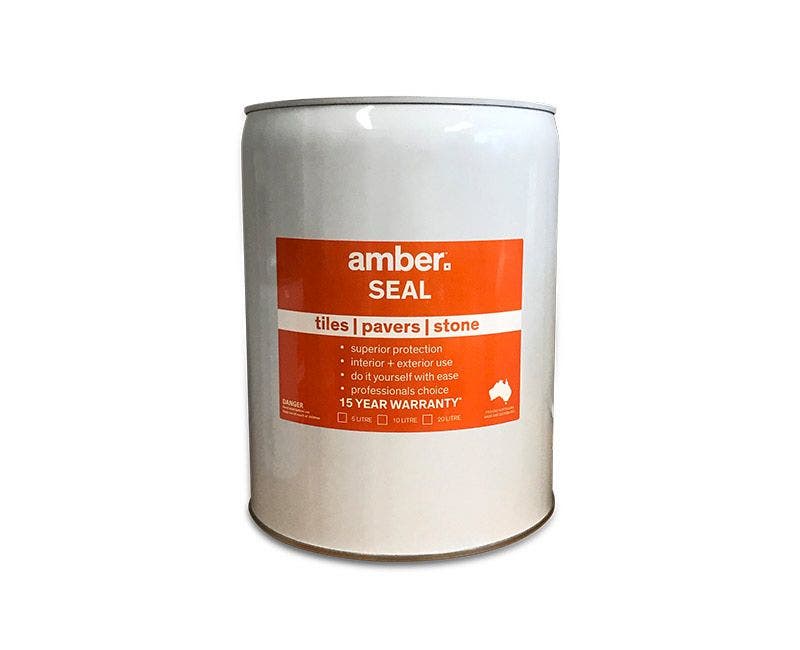 Tile sealer is a specialised coating applied to the surface of tiles to protect them. This coating fills in the microscopic pores on the tile and grout surface, creating a barrier that resists the penetration of dirt and liquids.

This extra layer of protection helps to prevent discolouration, staining, and damage to your tiles.
Tile Sealer FAQs
How Do I Use Tile and Grout Sealer?

Before sealing your tiles and grout, clean them using a mild pH-neutral cleanerlike Amberclean.

Once your tiles are dry, apply a sealer following the product's instructions.

Amberseal provides a natural-looking finish on porous indoor and outdoor tiles. It offers high oil and water stain resistance, as well as mould and mildew protection. This sealer is effective as both a tile and grout sealer.

For a sealer specifically designed for grout joints, use Amberseal Grout Sealer.

If you're going to use separate tile and grout sealers, it's generally recommended to apply the tile sealer first.

Once the tile sealer has dried and cured for the recommended time, you can then apply the grout sealer to the grout lines.

Make your next tiling project easier by purchasing an Amber Care Pack. This pack includes Amberclean and Amber Grout Sealer.

How Do I Remove Tile Sealer?

It may be necessary to use a stripper or solvent-based cleaner to remove the old tile sealer before applying a new one.

Apply the stripper or cleaner to the surface of your tiles and let it sit for the recommended amount of time. Then, scrub the surface with a nylon bristled brush to loosen the sealer. Finally, use a mop to remove the sealer residue and rinse the surface with clean water.

How Do I Apply Grout and Tile Sealer?

You can apply sealer after the grout has cured for about 48 hours.

Follow these simple steps:

Clean

your tiles and grout.

Use a roller or sealer sponge to

apply the sealer evenly

over the surface.

Allow the sealer to

dry for several hours

before walking on it or adding furniture.

What Is the Best Tile Sealer?

Water-based sealers are often best for ceramic and porcelain tiles. These sealers are typically better for indoor tilesthat are not exposed to harsh conditions.

For porous natural tiles, we recommend Spirit Pre Seal, a water-based sealer that provides a natural finish to protect your tiles before grouting.

Solvent-based sealers are usually recommended for natural stone and outdoor tiles since they penetrate the surface and provide better protection against stains.

Amberseal is a solvent-based sealer with high stain resistance and a natural finish for natural stone tiles.

How Do I Put Sealer on Tiles?

Apply multiple coats of sealer on your tilesusing a roller or sealer sponge.

For a professional-looking sealer finish, use an applicator such as Amber's Lambswool Sealing Tool. It can be used on various tile and stone surfaces, allowing for greater application control with minimum agitation.

Allow each coat to dry completely before applying the next. The number of coats required can vary depending on the type of sealer and the porosity of the tile surface.

Do You Have To Seal Tiles?

Natural stone or porous tiles can be more susceptible to staining and damage, so require sealing to maintain their appearance and durability.

Non-porous tiles like glazed ceramic or porcelain tiles may not require sealing.

Do You Need Help With Tile Sealer?

If you're looking for a suitable sealer to protect and maintain the beauty of your tiles, Amber has the answer.

Our team of experts will help you choose the right tile sealer or any other tile care products you may need for your home or office tiles.

Contact Amber today or find your local store here.