Natural Stone Tiles
You are viewing 12 of 253 products
Experts Advice
Bringing the experts to life
Featured Projects
08.11.23
How To Start Your Bathroom Renovation: What Should You Do First?
Starting a bathroom renovation is like finding the perfect shower temperature- challenging but not impossible...
Natural Stone Tiles
One of the hottest trends in interior design is indoor-outdoor living, and one way you can create a more natural, rustic look in your home is through natural stone tiles. This classic choice can be used to create a timeless finish or to support a more modernistic style depending on how you utilise them. With great durability, you can enjoy the elegant design of natural stone tiles for years to come.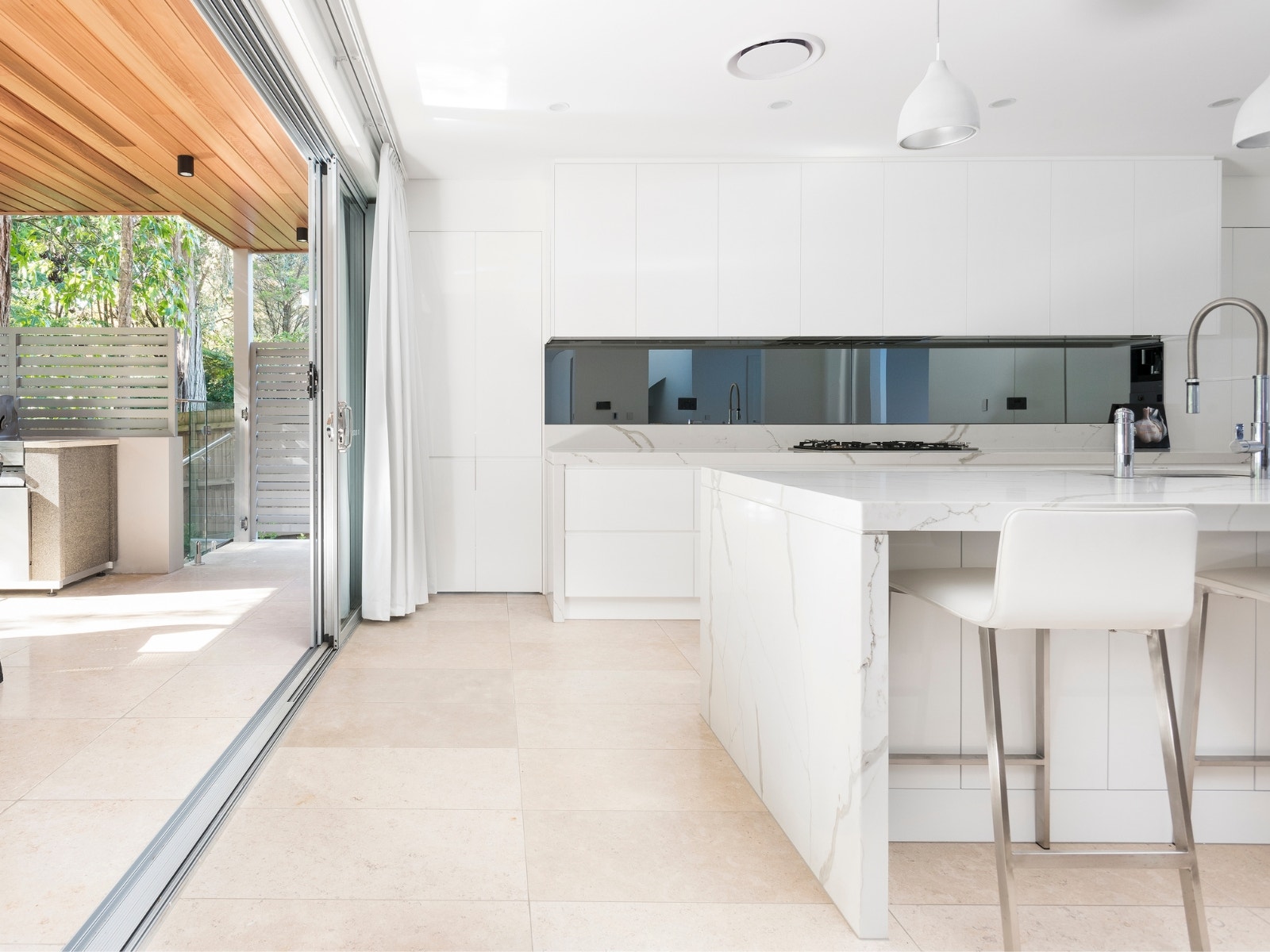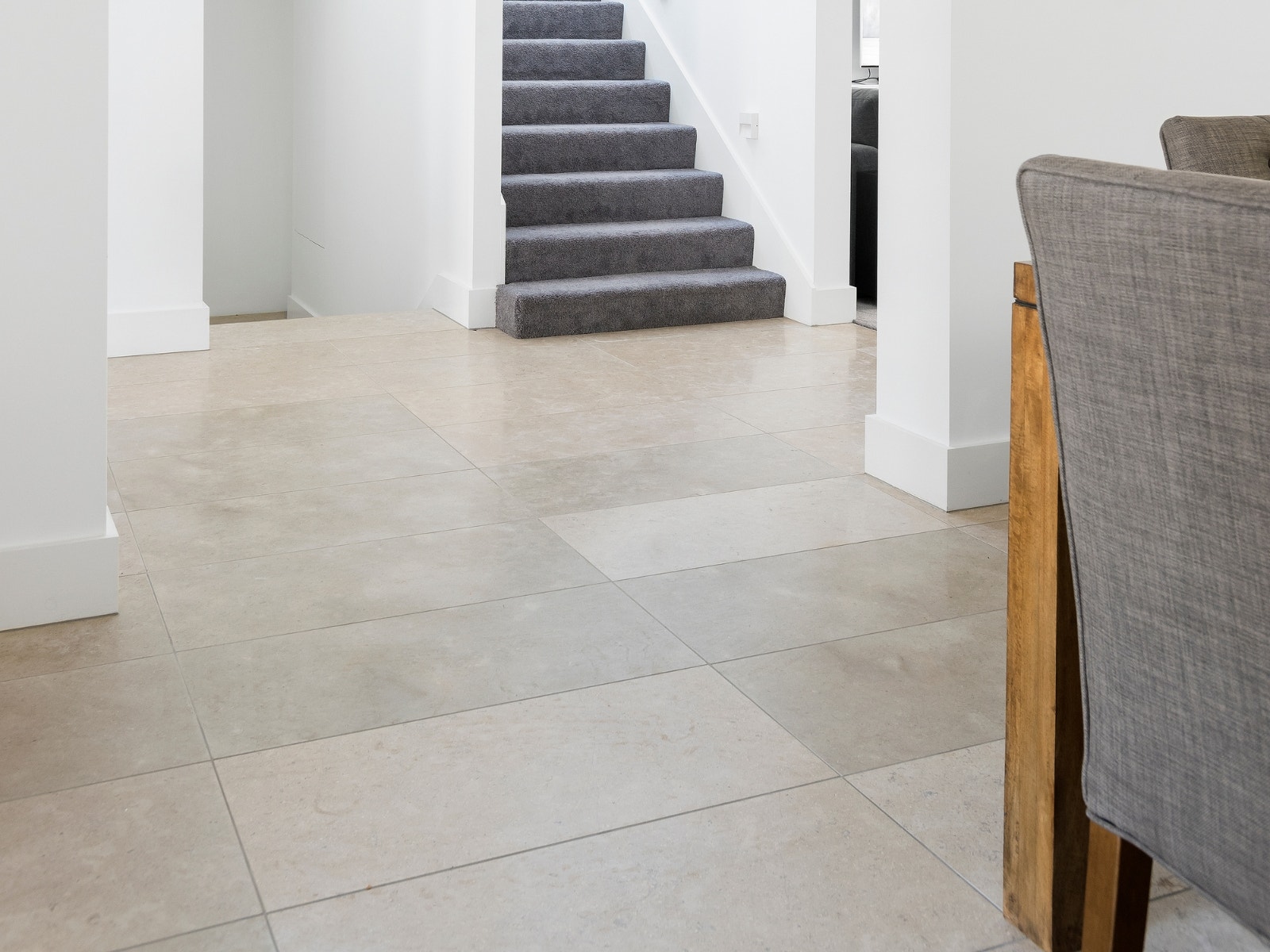 Featured Natural Stone Tiles
TRUST

Special Price

$14.40

Regular Price

$20.50

Kone

Special Price

$12.15

Regular Price

$76.48

Aix

Special Price

$78.75

Regular Price

$145.13
---
Natural Stone Tiles FAQ's
Have questions about Natural Stone Tiles? Amber has the answer.
Are natural stone tiles expensive?

They can be a slightly higher price due to the labour of quarrying and fitting them, but they are also more durable, so they don't need to be replaced as frequently.

Each tile is also unique and has an air of luxury, which contributes to the higher price of natural stone. In this case, you are paying more upfront for a much higher quality tile that will last you a lifetime and look stunning all the while.

Of course, while there are some natural stone tiles which cost a lot of money, what makes this tile a great choice is that there is a wide range to choose from, meaning more affordable options are available.

It may be a good idea to set your budget before you decide on the perfect natural stone tiles for your home.

What is the most commonly used natural stone tile?

There are a few fairly common natural stone tiles that are used, but one of the most popular is marble.

This is common due to its luxurious and enthralling pattern which is instantly recognisable and associated with elegance and wealth.

Marble is also scratch-free, which makes it a good choice for avoiding damage despite being heavy and requiring skilled technicians to lay it.

Another commonly used natural stone tile is limestone.

It is a less expensive option than marble and is also very durable and hardy.

It is fairly easy to look after and can be chosen in a range of colours including raw (near white) as well as black, cream, brown, pink, red and gold to fit in with various room schemes.

Which is the best natural stone?

The best option depends on your preferences as well as what you are aiming to use the stone for.

However, some of the most popular options include sandstone, granite and limestone.

All of these are highly durable and can offer a variety of colours to fit your design vision. They can be cut to size and arranged or tiled to fit your taste too.

Once they are positioned, you can rest assured that your dream tiles won't be going anywhere due to the high quality of these natural materials.

Is natural stone good for floors?

Natural stone is the perfect choice for flooring in any room due to its impressive durability.

When it comes to floors, you need a material that can resist frequent or even daily usage and stone is ideal for that.

It will rarely break and is scratch resistant too, so you have nothing to worry about.

Whether it's boisterous pets or excitable children rushing around, you can let your rooms be enjoyed to the fullest with the knowledge that your stone floors will be unharmed by this wear and tear.

Another benefit of natural stone floor tiles is the range of textures and patterns that there are to choose from, which will still fit in with the style of your room but add a natural twist.

Can you use natural stone tiles in a shower?

You can use natural stone tiles to create a beautiful shower space, but you must be careful to follow the guidelines given.

Generally, natural stone needs to be sealed once a year, but this doesn't stop the materials in the shower from clogging crevices and rough areas on the floor or walls.

For this reason, smooth stone and minimal crevices or joins are better simply to make the room easier to clean.

Another important thing to note is the texture of the stone used for the floor.

You should make sure to choose a kind of stone which will prevent slips as any material that could be slippery when wet or soapy could be very dangerous in a shower.

Make sure you put usability ahead of visuals when considering natural stone bathroom tiles.

Does natural stone need to be sealed?

Yes, it is recommended that natural stone is repeatedly sealed over its lifetime.

All stone needs to be sealed since it has naturally occurring pores, which means it's easy for bacteria and other substances to get stuck in the tiny grooves.

If left, this can be problematic.

Most commonly, this should be done around once a year.

The type of sealer and method of application depends on the kind of stone you have, so you should make sure to check this when you buy your tiles or flooring.

Questions about natural stone tiles?

If you have any more questions, make sure to fill out our contact form, call us, or visit an Amber showroom near you.