600x600 Sized Tiles
You are viewing 12 of 89 products
Nordic

Grey

600mm x 600mm x 10mm Rectified

Nordic

Brown

600mm x 600mm x 10mm Rectified

Nordic

Beige

600mm x 600mm x 10mm Rectified

Nordic

White

600mm x 600mm x 10mm Rectified

Taurus

Ivory

300mm x 600mm x 10mm Rectified

Taurus

Silver

600mm x 600mm x 10mm Rectified

Crosscut

Gris

600mm x 600mm x 9.5mm Rectified

Crosscut

Gris

600mm x 600mm x 9.5mm Rectified
Experts Advice
Bringing the experts to life
Featured Projects
08.11.23
How To Start Your Bathroom Renovation: What Should You Do First?
Starting a bathroom renovation is like finding the perfect shower temperature- challenging but not impossible...
600 x 600 Tiles
Prepare to transform your home or business with 600 x 600 tiles. Their large format amplifies the sense of space in a room and offers a seamless aesthetic. These tiles come in an array of styles, colours, and finishes, each enhancing your decor with distinctive character.
IMAGE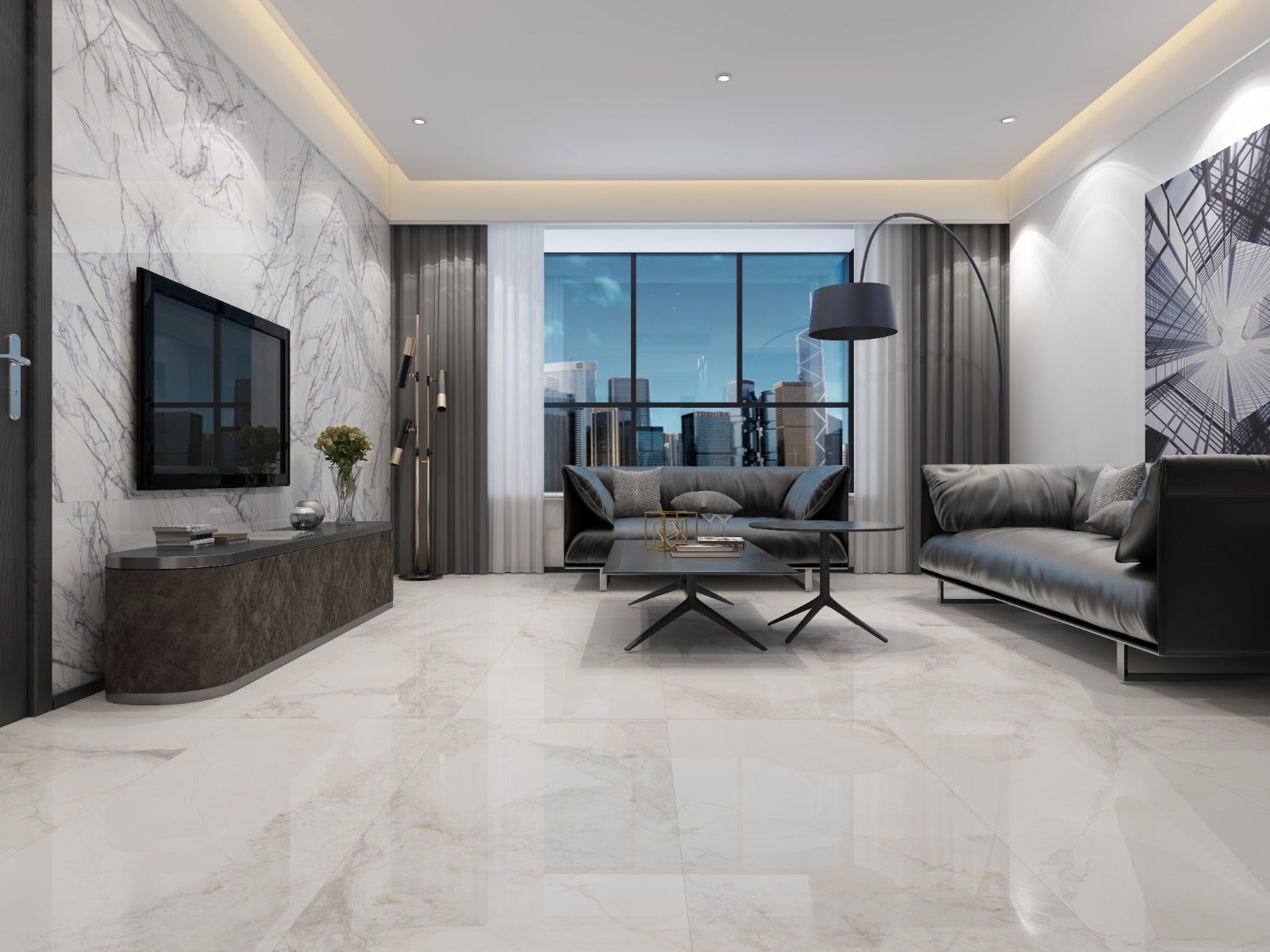 These large format tiles, measuring 600 millimetres on each side, are considered to be highly adaptable to different rooms. They're commonly used in kitchens, living rooms, home offices, or commercial spaces.
600 x 600 tiles are crafted from porcelain, ceramic, and natural stone materials in various textures and finishes, including glossy, matte, honed, and tumbled.
Colour choices include
The size of 600 x 600 tiles creates an expansive, uninterrupted look, enhanced by fewer grout lines than smaller tiles. Let these tiles guide you in curating spaces that are not only visually appealing but also a reflection of your taste and personality.
600 x 600 Tiles FAQs
What Is the Price of 600 x 600 Tiles?

The price of 600 x 600 tiles varies depending on their material, finish, and brand.

For standard ceramic or porcelain tiles, prices can range between $30 to $50 per square metre. For more premium materials like natural stone, prices could range from $50 to $70 per square metre.

For accurate and up-to-date prices on an extensive collection of 600 x 600 tiles, speak to the team at Amber.

How Thick Is a 600 x 600 Tile?

The thickness of a 600 x 600 tile depends on the tile material and the manufacturer.

Generally, porcelain tiles of this size are 8mm to 12mm thick. Some manufacturers offer thicker porcelain tiles for specific applications, such as outdoor use or heavy foot traffic areas.

Ceramic tiles are usually thinner, ranging from 6mm to 10mm thick.

Natural stone tiles can have a wide range of thicknesses, from 7mm up to 30mm, depending on the type of stone and its intended use. For example, travertine or limestone tiles may be thinner, while granite or marble tiles can be thicker.

How Do I Calculate How Many 600 x 600 Tiles I Need?

Follow these steps to calculate how many 600 x tiles you'll need for your tiling project.

Measure the length and width of the area you want to tile. Multiply these two measurements to get the total area in square metres. For example, if your room is 5 metres by 4 metres, the total area would be 20 square metres.

The surface area of each 600 x 600 tile is 0.36 square metres (0.6m x 0.6m = 0.36m²).

Divide the total area of your space by the area of one tile. If your total area is 20 square metres, then you would divide 20 by 0.36, which equals approximately 56 tiles.

We recommend you buy about 10% more tiles than calculated to account for cuts and breakages. So, in our example, you would need approximately 62 tiles (56 tiles + 10%).

This is a basic calculation and may vary depending on the complexity of the layout, the amount of cutting required, and tile wastage.

Consult with the professionals at Amber to help calculate exactly how many tiles you'll need.

How Much Does a 600 x 600 Tiles Weigh?

The weight of a 600 x 600 tile varies depending on its material type.

Here are some estimations:

Ceramic tiles: 3.5 to 4 kg.

Porcelain tiles: 4.5 to 5 kg.

Natural stone tiles: 5 to 10 kg, depending on the type of stone.

Do You Want Help Ordering 600 x 600 Tiles?

Are you ready to transform your home or business with stunning 600 x 600 tiles?

Amber has the answer!

We offer an extensive range of 600 x 600 tiles in various materials, colours and finishes.

Our experienced team is here to support your design vision, offering expert advice, guidance, and top-quality materials to ensure a flawless tiling finish.

Contact Amber today or find your nearest store here.