Shop by Basin Mixers
Experts Advice
Bringing the experts to life
Featured Projects
08.11.23
How To Start Your Bathroom Renovation: What Should You Do First?
Starting a bathroom renovation is like finding the perfect shower temperature- challenging but not impossible...
Basin Mixers
Basin mixers blend style and function for an aesthetically pleasing and efficient bathroom experience. Transform your bathroom into a sanctuary of relaxation and comfort with our premium collection of basin mixers.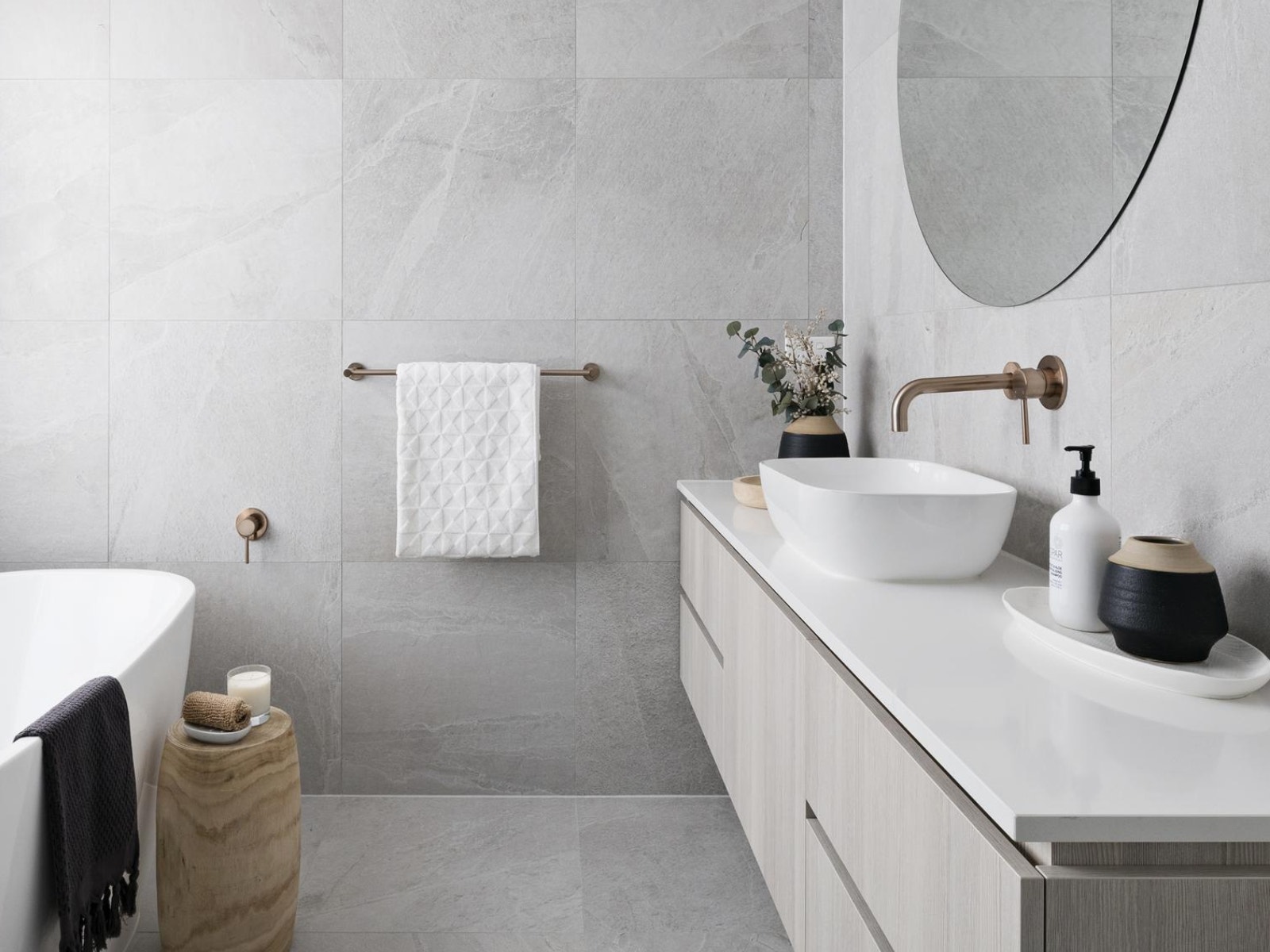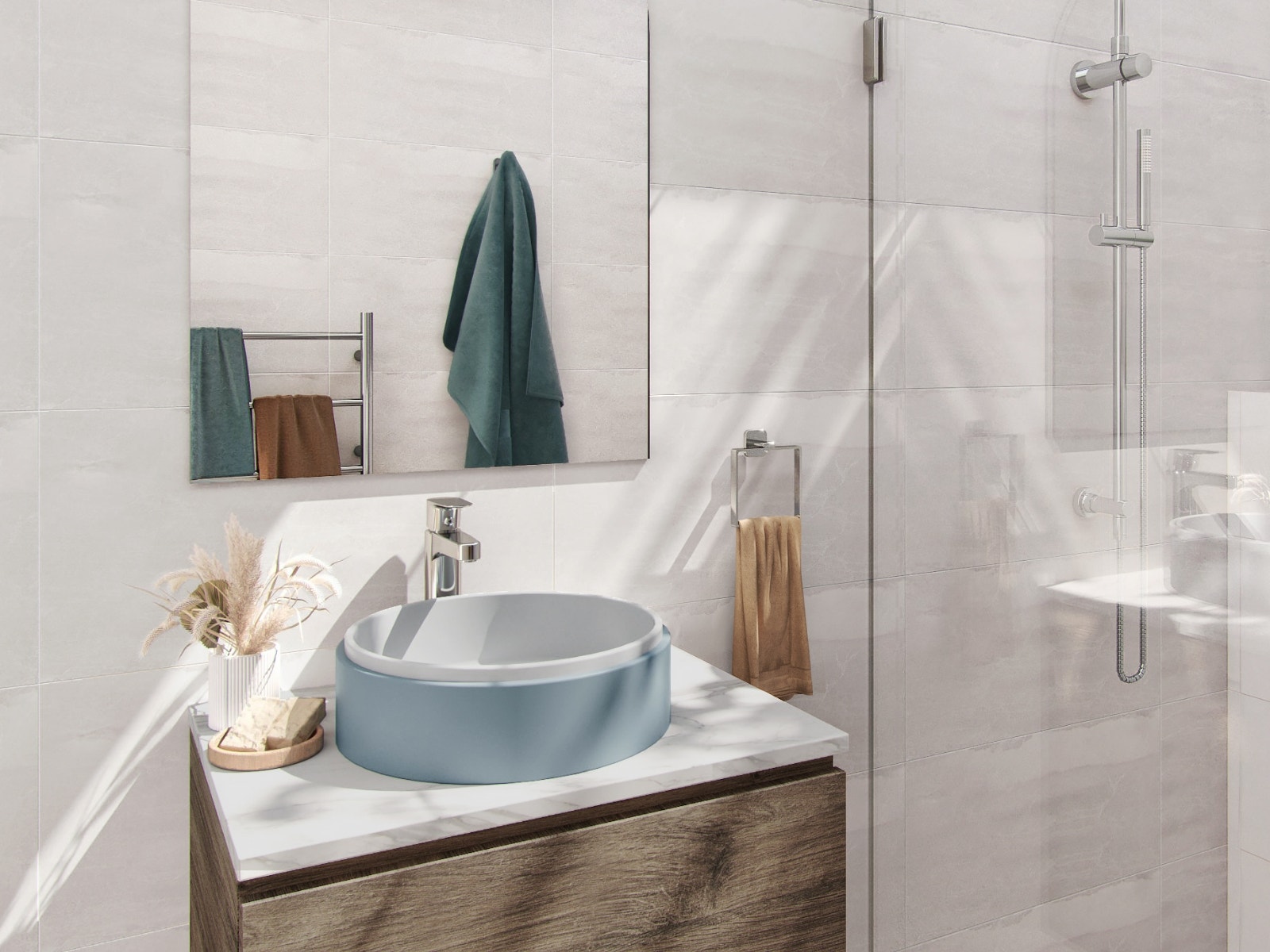 Basin mixers are plumbing fixtures that control the flow and temperature of water from a single sprout into your bathroom basin. Mixers are operated using a single lever or twin handles to adjust the water flow and achieve the desired temperature.

Basin mixers are essential for everyday use and play a significant role in finishing the look of your bathroom. They come in various shapes, sizes, materials, and finishes to match any bathroom decor.

For example, a matte black basin mixer can give your bathroom a sophisticated and modern feel. Or, a polished brass mixer can add a touch of luxury and elegance.

In addition to their aesthetic value, basin mixers improve the efficiency and functionality of your bathroom. They can save water, in turn saving you money, by controlling the flow of water and minimising wastage.
Browse Amber's range of high-quality basin mixers for sale today.
Basin Mixers FAQs
What Metals or Finishes Are Available for Bath and Basin Mixers?

Our basin mixers come in various metals and finishes.

Brushed brass is a warm colour choice with a matte finish offered on some stainless steel mixers.

Brushed nickel is plated over brass, copper, or zinc and can withstand wear over time. The subtle, matte finish can complement a range of colours, from neutral shades to bold hues.

Chrome is a timeless, popular choice due to its durability, ease of cleaning, and sleek polished appearance.

Matte black basin mixers are edgy and trendy, making a bold statement against white or grey bathroom tiles.

Stainless steel is a strong, hardwearing material resistant to rust and tarnishing. It has a modern, industrial look that complements contemporary bathroom designs and is available in polished or brushed finishes.

Tiger bronze is a type of bronze alloy primarily made of copper. With its unique, aged appearance that can develop a natural patina over time, brushed bronze mixers add sophistication to any bathroom.

Can a Bath Mixer Be Used for the Basin?

We recommend using a designated basin mixer, as these are designed to suit a basin's smaller size for more functional usage.

The contrast between basin and bath mixers is seen in the water flow they produce. A bathtub requires a swift and ample flow of water to fill it quickly, so you don't have to wait long for your bath to fill up.

Basin taps don't require such a rapid flow of water; otherwise, the water would splatter and create a mess every time you wash your hands!

What Is the Difference Between Bath and Basin Mixers?

Basin mixers are for smaller bathroom sinks, while bath mixers are designed for filling large bathtubs.

The main difference between bath and basin mixers is their connection to the water supply. Basin mixers are usually connected to the water supply with 1/2 pipes, while bath mixers generally use 3/4 piping.

Another common difference between the two is the height of their spouts. Bath mixers generally have a higher spout to accommodate the depth of a bathtub, while basin mixers typically have a lower spout to avoid splashing and allow easier access to the water stream.

What Is the Difference Between Basin Mixers and Pillar Taps?

Basin mixerscombine hot and cold water into a single spout, allowing you to control the temperature with a single handle.

Pillar taps have separate spouts and handles, one for hot water and the other for cold.

Do You Want Help With Basin Mixers?

From sleek tall basin mixers made of chrome to modern black basin mixers, we have what you need to complete your dream bathroom.

Our knowledgeable team is ready to help you choose the perfect basin mixer or any other bathroom fixture you need.

Contact Amber today, or find your nearest store here.