Shop by Colour
You are viewing 12 of 371 products
Experts Advice
Bringing the experts to life
Featured Projects
08.11.23
How To Start Your Bathroom Renovation: What Should You Do First?
Starting a bathroom renovation is like finding the perfect shower temperature- challenging but not impossible...
Coloured Tiles
Your colour palette plays a key role in determining your interior's ambience and style. Colour-matched tiles offer plenty of opportunities for creative and inspired interior (and exterior design). Use our shop-by-colour widget below to discover coloured tiles that are a perfect match for your space.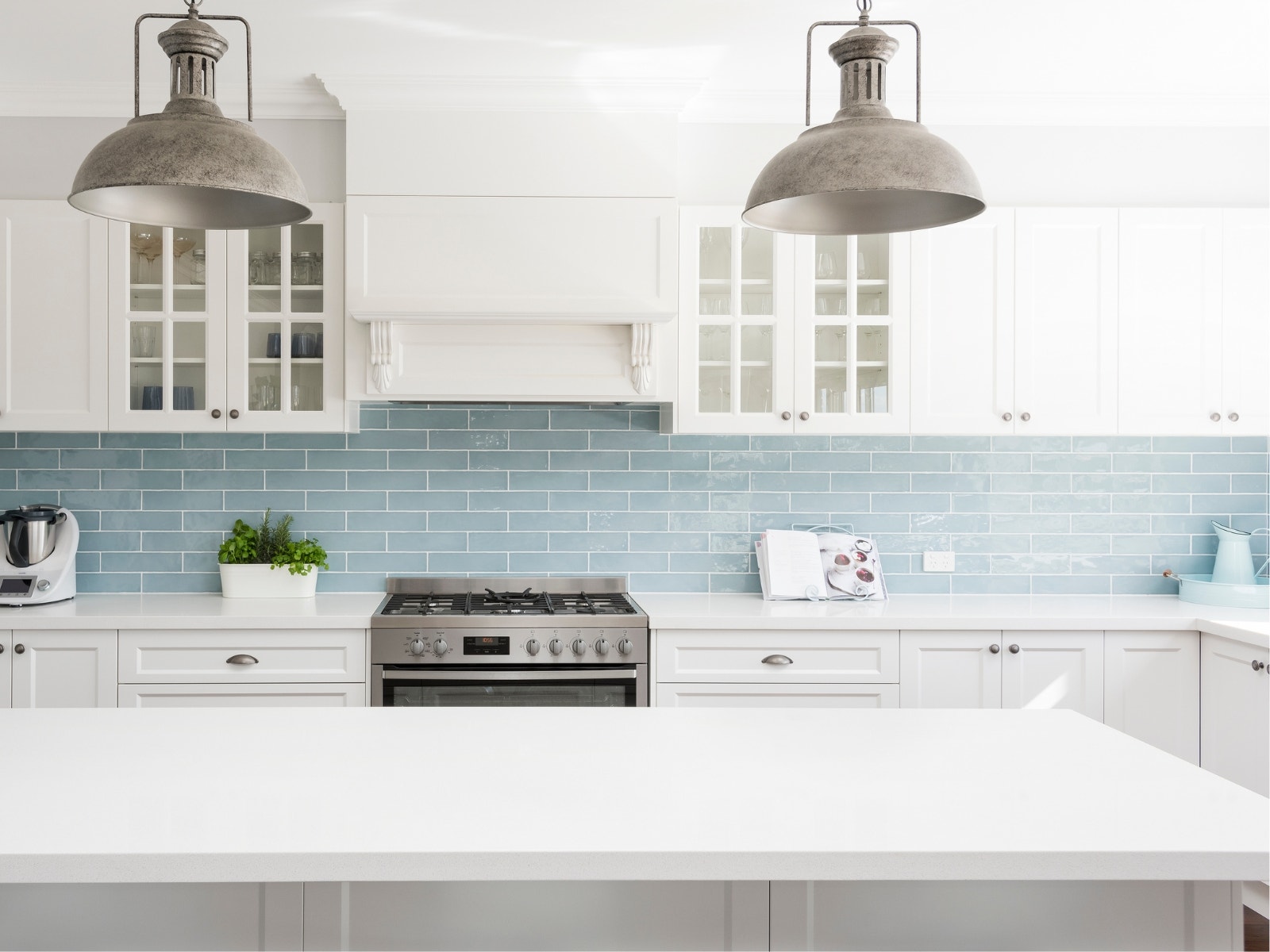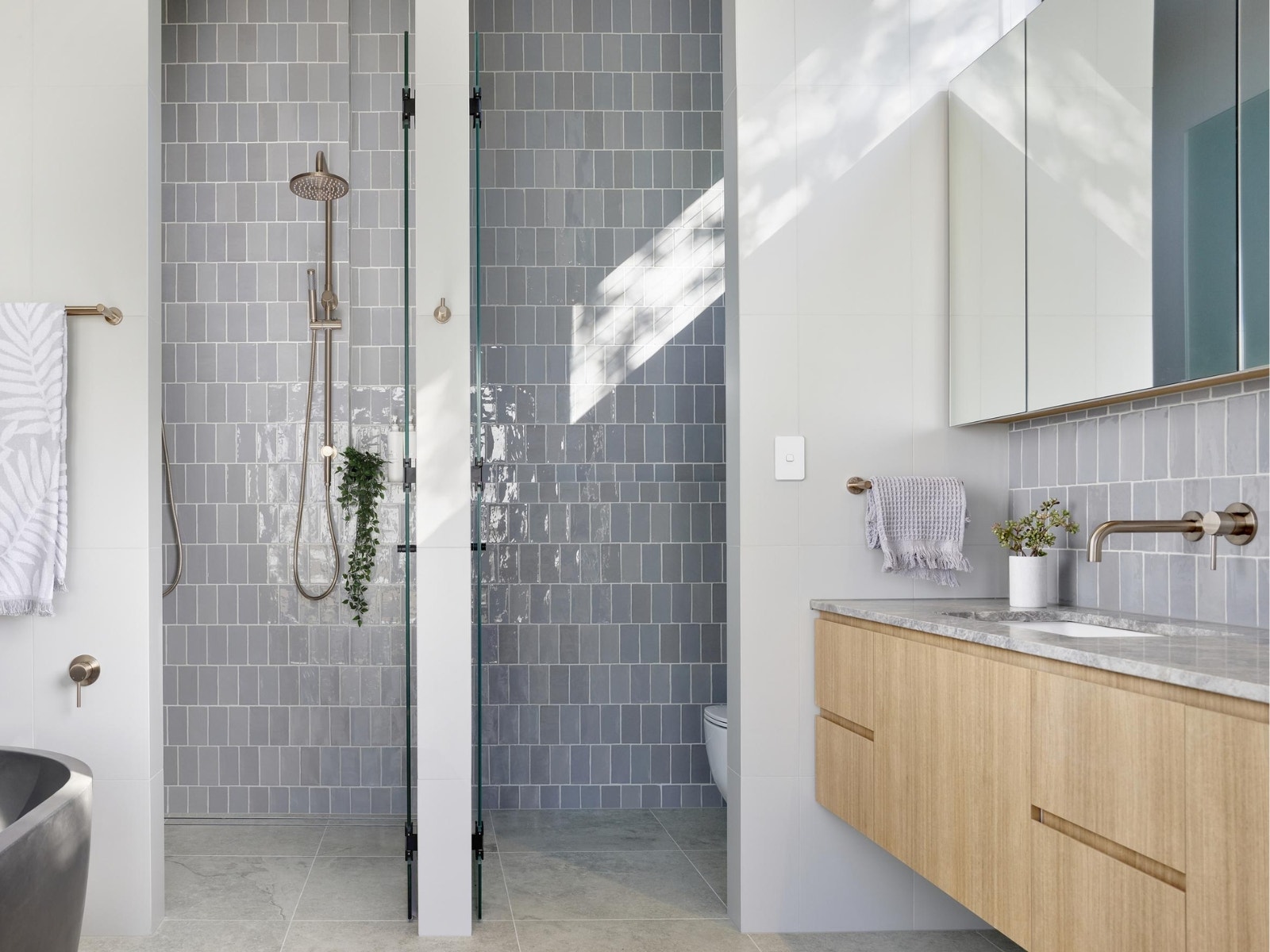 ---
Tile Colour FAQs
Can you match an old tile?

In most cases, yes! If you still have packaging from the old tiles, you can order a fresh box of tiles that are identical to the ones already installed. Many popular tiles such as coloured subway tiles, for example are generic. This means that they're manufactured by several companies and sold under a range of brands. It's often possible to take a tile to a good tile shop, like Amber, and a team member can locate a suitable match from existing stock.

Note that if your existing tiles are worn, the new tile will stand out, even if it's identical.

How do you colour-match a discontinued tile?

If you know the tile specification, you may be able to find a box of the same tiles in a clearance sale or as remaindered stock - remember to check online bidding sites and similar outlets. Alternatively, take an example of your discontinued tile to Amber. The Amber team will match the tile for shape, size, colour and finish. In many cases, they can find coloured terrazzo tiles or other coloured tiles that are an exact match.

When it's been difficult to establish an exact match, it's worth taking just one tile from the range that best matches your existing tilework and applying it to the wall or floor. Once it's next to your other tiles, it's easier to see if the match is close enough.

How do I identify tiles?

The easiest way to identify tiles is to look at the packaging they came in. This will provide the key pieces of information needed to identify the tile:

Type such as coloured mosaic tiles

Dimensions

Colour

Brand/manufacturer

Finish (matt/glossy/full polished)

Batch number (if applicable)

If you don't have the packaging, you can gain some of the information needed to identify the tile simply by looking at it and measuring it. If you still aren't able to identify the coloured tile you're dealing with, take it to your local Amber branch. The team there are tile specialists, with excellent knowledge of the various coloured tiles on the market. In most cases, they can successfully identify a tile.

Which colour is best for floor tiles?

The short answer is that it depends! In high-traffic areas or areas where mud or grime is likely to be an issue, darker-coloured tiles with a pattern or some variation in hue work best, as they don't show every speck of dirt. Conversely, white or light-coloured tiles work well on a bathroom floor, as they offer a hygienic look that's very appealing.

If you want further ideas for coloured tiles that work well on floors, it is best to take a look online at our range of exclusive options, or alternatively visit an Amber showroom.

Which colour of tile is good for kitchens?

The right colour for your kitchen depends on the look you're trying to achieve. Larger kitchens can take darker hues or patterned tile. If you want to create a spacious look in a compact kitchen, light-coloured tiles work best. Messy cooks or homes with pets may want a patterned floor to avoid excessive cleaning. Traditional kitchens look amazing with terracotta tiles, for example. Amber's kitchen inspiration could give you some great ideas.

Are tile colours the same as tile styles or themes?

No! The colour of the tile doesn't define the style or theme, although certain styles and themes may favour specific colours. Tile style refers to the type of tile - such as subway tiles, for example. Tile themes vary depending on circumstances. Tiles with a natural theme, for example, feature a natural palette and patterns reminiscent of the outdoors. It's possible for tiles to be the same colour at the same time as being suitable for a range of different themes.

What tile colours are used to achieve the Hamptons Look?

An on-trend take on traditional American decor, the Hamptons look favours a coastal theme, with an emphasis on light, airy spaces. Shades of blue, alongside white, is a typical colour combination. The Hamptons look is an elegant look at the same time as being understated. This can be quite a challenging look to get right - ask the Amber team for assistance and suitable product recommendations.

What tile colours best suit a modern look?

Almost any tile colour can shine in a contemporary setting. Although we've recently had nearly a decade of "shades of grey" and a preference for monochrome, minimalist looks, more recent trends include a focus on natural palettes and bright accents. Many people prefer to opt for a neutral tile for floors or walls, with an accent, such as some coloured mosaic tiles to add colour and visual interest. Check out these <a href="https://www.ambertiles.com.au/news/post/bathroom-trends">modern bathroom ideas</a> for inspiration.

What tile colours best suit a traditional or heritage style?

When considering recreating an older style, it helps if you use coloured tiles that are manufactured in a similar way, or give the appearance of, tiles that were made using traditional methods. Terracotta tiles, for example, are a heritage option that adds warmth and ambience to a traditional look. Natural colours work best (brown, cream, terracotta, heather, moss), as they align more closely with the colours available to bygone tilemakers.

Tiles were historically more expensive than they are today - brightly coloured, glossy tiles were costly, which means they were frequently used as wall accents, rather than to cover a larger area. For inspiration, take a look at some of Amber's <a href="https://www.ambertiles.com.au/news/post/tile-ideas-designs-for-bathrooms-kitchens-more">tile ideas</a>.

Questions About Coloured Tiles?

The expert, friendly team at Amber is here to help with all your queries on coloured tiles. Why not call your local Amber store to book a FREE consultation with our tile professionals? Alternatively, use our <a href="https://www.ambertiles.com.au/book-appointment">online form</a> to contact us.