Pool Pavers
You are viewing 12 of 233 products
Experts Advice
Bringing the experts to life
Featured Projects
08.11.23
How To Start Your Bathroom Renovation: What Should You Do First?
Starting a bathroom renovation is like finding the perfect shower temperature- challenging but not impossible...
Pool Pavers in Australia - Amber
Pool pavers are the ideal way to transform the space around your pools, creating a cohesive and attractive exterior design that matches your landscaping and personal style. As a versatile alternative to poured concrete and larger slabs, pavers add texture and interest to the pool. At the same time, these practical pool tiles can withstand the staining and build-up caused by pool use while remaining hard-wearing and suitable for year-round use.
If you're looking to make more of a statement with your pool or installing a pool for the first time, choosing the right pool tile in Australia is the best place to start. Shop our comprehensive selection online now to discover the ideal pavers for your pool. Or read on to learn more about the best pavers, plus how to lay and clean pool pavers effectively.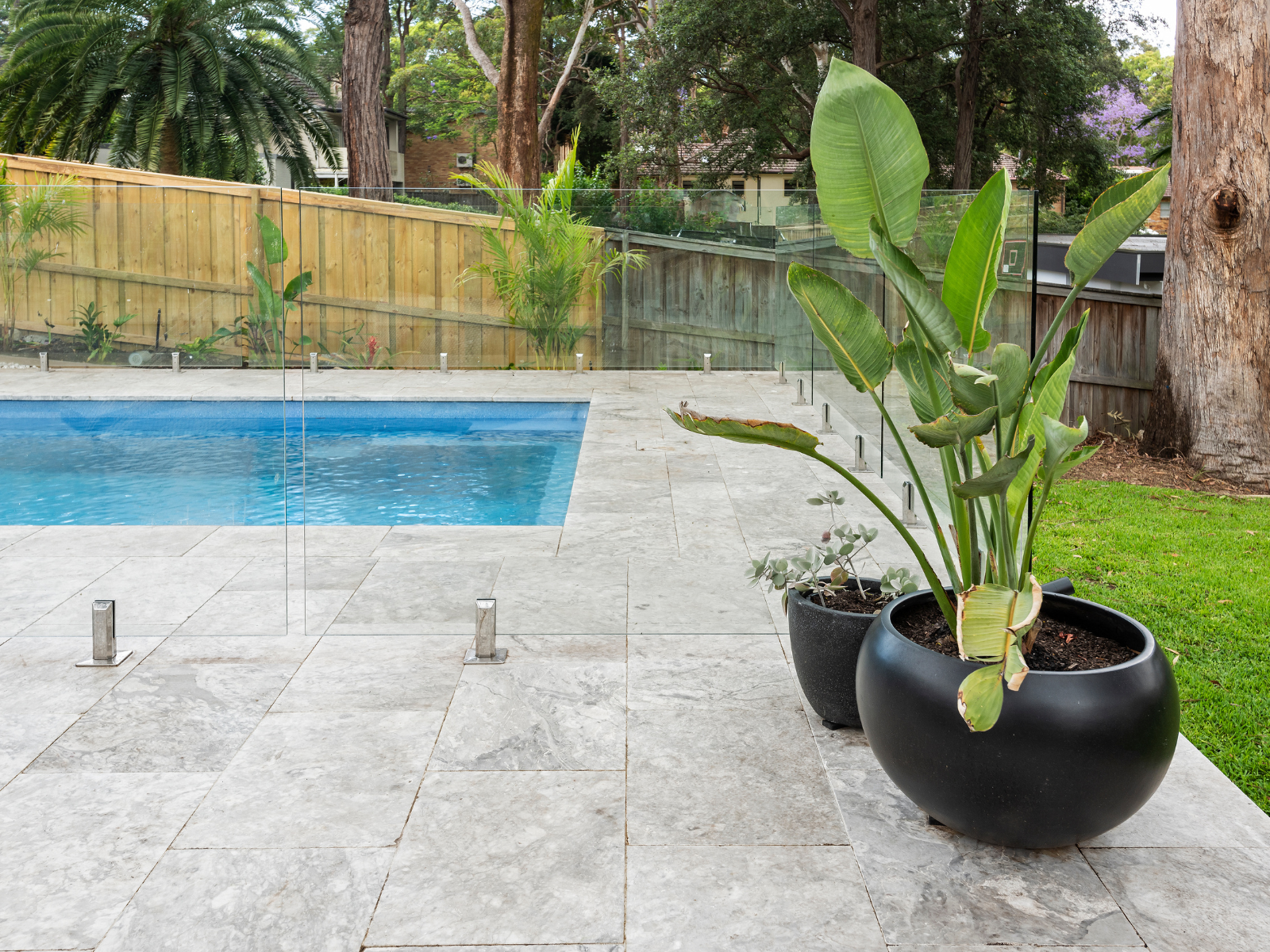 IMAGE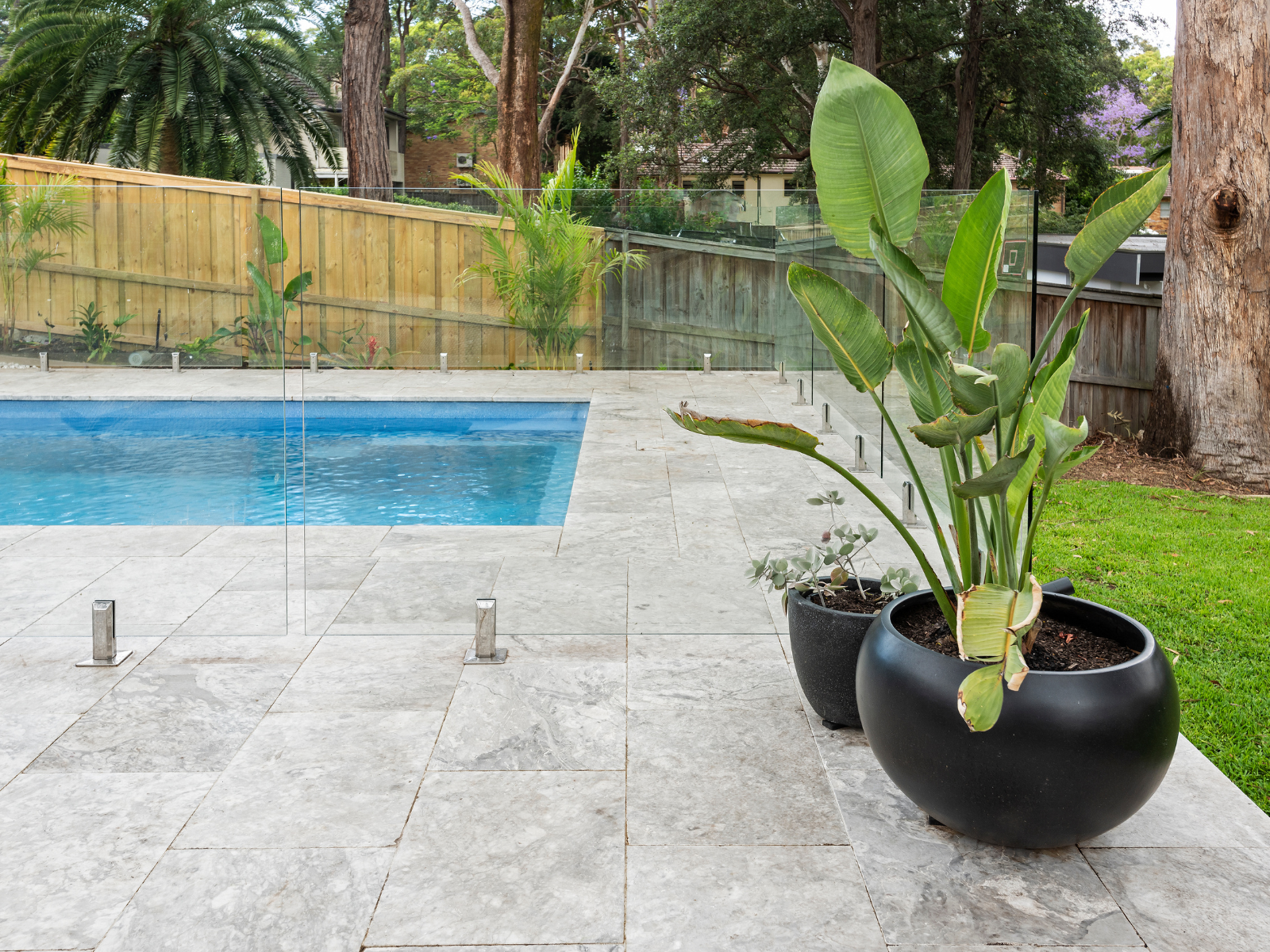 At Amber, we stock a wide range of pool paving options. From modern designs to rustic country styles, our selection includes everything you need to transition your pool and reflect your vision. Some of our top featured pool paving options include:
Sandstone

Special Price

$20.37

Regular Price

$26.39

Sandstone

Special Price

$18.86

Regular Price

$31.19
Pool Pavers FAQs
How do you lay pavers around a pool?

Laying pavers around a pool is similar to how you'd lay pavers anywhere else on your property. Firstly, you'll need to start excavating the pool area to make room for your new pavers. If you're installing flooring for the first time, this may involve digging up to 12 inches into the ground. For complete replacement, you'll need to excavate any concrete or stone in preparation for laying your pool pavers.

Once your surface is ready, the next step is to use a material such as gravel to level the area around the pool. A layer of sand is placed on top of the gravel, and the pavers can then be arranged above in any pattern or shape you prefer. At this point, you may need to cut pavers to fit flush around the edge of the pool, particularly with rounded or kidney-shaped pools. An adhesive is sometimes applied between the closest pavers and the pool wall to help create a waterproof seal.
What are the best pavers around a pool?

The versatility and flexibility of pool pavers mean there are dozens of options that are ideal for poolside spaces, from areas right beside the pool to seating and lounging areas. To ensure safety and prevent slipping, picking a paver with a textured finish rather than a smooth or high-shine finish is vital to prevent falls, particularly in areas where water may end up on the pavers. Considering which tiles best suit your environment is a good first step.

Pavers for pools come in many varieties, from ultra-modern concrete pavers for a minimalist finish to travertine pavers that are cooler underfoot in the summer months. The best pavers for your pool match the rest of your exterior design, particularly if other outdoor areas are visible from your pool, such as a patio or dining space. Choosing complementary or matching pavers throughout your external spaces is the perfect way to keep everything cohesive and in harmony for your exterior decorating and landscaping.

How do you clean pool pavers?

The pavers around your pool need more attention than other patios or outdoor spaces around your property. This extra cleaning is primarily because of the chemicals and moisture that can be transferred onto your pavers when you enter or leave the pool area. Plus the higher volume of pool usage in warmer months. Finally, a high-traffic area may be more likely to have spillage of food and drinks, requiring cleaning.

Regularly sweeping your pavers to keep them free of dirt, debris and leaves is a good starting point. Regular cleaning requires you to get the pool tiling wet, usually with a hose, before cleaning them with specific cleaning products. Pressure washing your pavers once or twice a year is valuable for removing any stuck-on dirt or grime. For food and drink spillages, ensuring you soak them up as quickly as possible is key for avoiding long-term stains, particularly on lighter pavers.

Questions About Pool Pavers?

Have a question about the best pavers for your pool? Whether you're in the early planning stages for a new pool or looking to renovate after moving house, our friendly team can help. Our knowledgeable experts are on hand to guide you through the options available. From rustic traditional-looking pavers to ultra-modern, sleek designs, we have the ideal choice for you. Contact Amber today for a free consultation and quote.