Light Grey Tiles
You are viewing 12 of 67 products
Experts Advice
Bringing the experts to life
Featured Projects
08.11.23
How To Start Your Bathroom Renovation: What Should You Do First?
Starting a bathroom renovation is like finding the perfect shower temperature- challenging but not impossible...
Light Grey Tiles
With a range of shades and textures available, light grey tiles will add depth and dimension to any space. Are you looking for a versatile base colour for your kitchen or bathroom on which to build your desired design? Light grey tiles pair well with various colours and materials, making them an excellent choice for contemporary and traditional styles.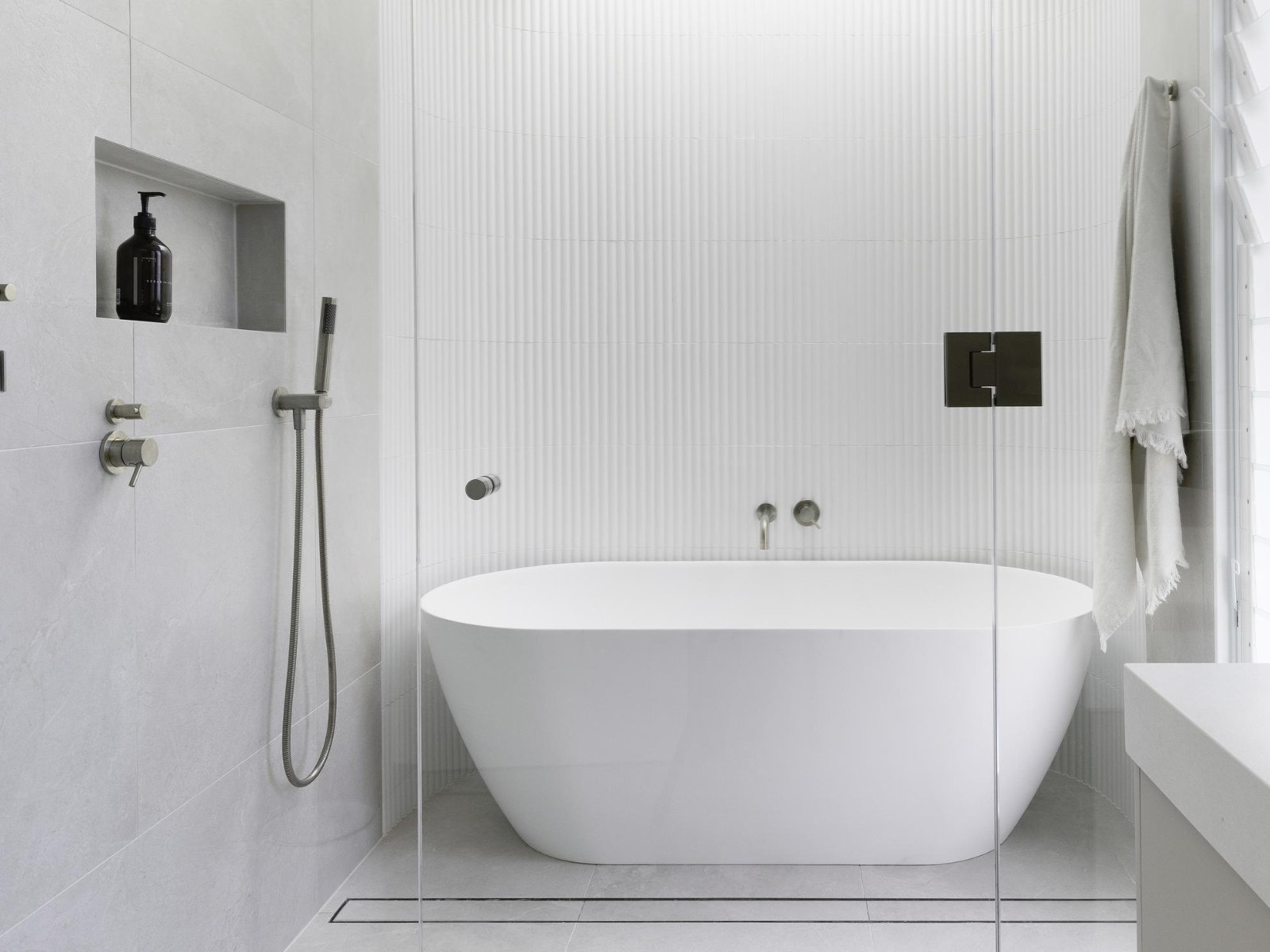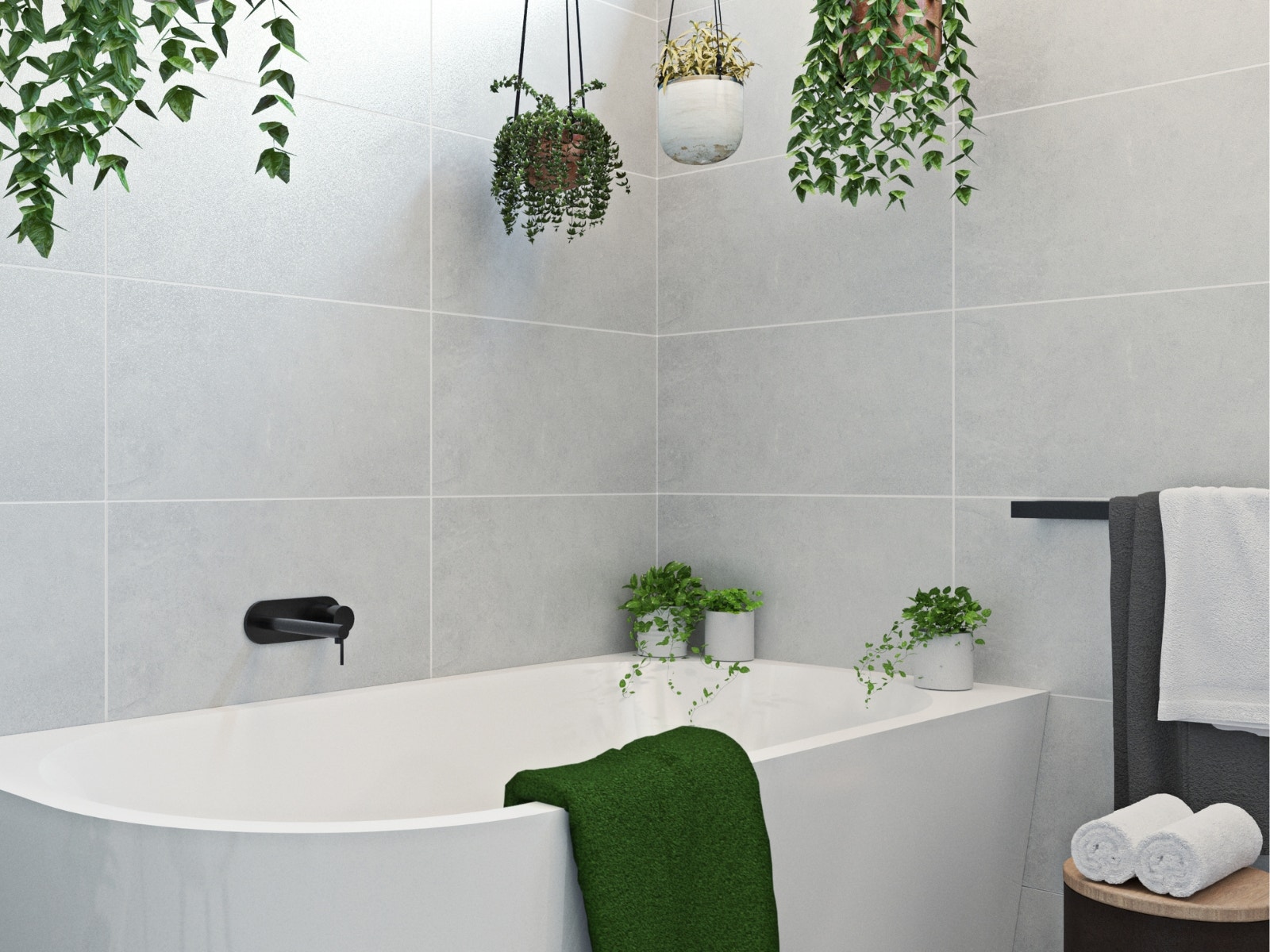 Featured Light Grey Tiles
Milano

Special Price

$43.50

Regular Price

$60.86

Travertine

Special Price

$35.64

Regular Price

$48.46
Light Grey Tiles FAQs
What Sizes of Light Grey Floor Tiles Are Available?

Light grey tiles are available in a variety of sizes. The most common sizes for square wall and floor tiles are

25mm x 25mm (mosaic)

100mm x 100mm

150mm x 150mm

200mm x 200mm

300mm x 300mm

450mm x 450mm

600mm x 600mm

800mm x 800mm

Standard rectangular wall and floor tile sizes include

70mm x 280mm

75mm x 200mm

75mm x 300mm

145mm x 750mm

300mm x 600mm

375mm x 750mm

400mm x 800mm

It's worth noting that the exact sizes of light grey tiles offered will vary by manufacturer and retailer.

What Patterns Can Light Grey Tiles Be Cut In?

Light grey tiles can be cut in various patterns to create unique and visually interesting designs. Some common patterns include straight or diagonal offset, herringbone, basketweave, and chevron. These tile patterns can highlight specific areas, such as an accent wall in your living space or a backsplash in your kitchen or bathroom.

What Shades of Light Grey Are Available?

Silver Grey

. A bright and shimmering shade with a metallic finish.

Pearl Grey

. A soft, almost iridescent shade that has a slight sheen.

Dove Grey

. A cool and muted grey with a slight blue undertone.

Platinum Grey

. A light grey with a warm, golden undertone.

Smoke Grey

. A slightly darker light grey shade with a subtle green hint.

Ash Grey

. A versatile and neutral shade that can range from cool to warm, depending on the undertones.

How Can You Enhance Light Grey Tiles in the Bathroom?

Incorporating various textures, such as natural stone or wood, will add dimension to your bathroom and enhance the subtle beauty of light grey tiles. Other raw materials, such as plants and woven baskets, contribute to a sense of relaxation that complements soothing light grey tones.

Consider gold or brass sink fixtures against light grey bathroom tiles for a sophisticated and luxurious look.

Accessories such as towels and wall art with interesting patterns will add a pop of colour and form a focal point of personality in your bathroom.

What Colour Grout Should Be Used With Light Grey Tiles?

A neutral grout colour, such as a light beige or off-white, offers a subtle contrast and softens the overall look of the tile pattern.

Using a grout that matches the colour of your light grey tile creates a seamless and cohesive look. The tile pattern is highlighted rather than the grout lines.

A darker grout colour, such as charcoal or black, produces a bold and graphic look that highlights the tiles and adds visual interest to the space.

Are you wondering, 'what colour grout with light grey tiles should I use?' Ultimately, the choice of grout colour will depend on your desired aesthetic effect and the size and spacing of your tiles.

What Colour Tiles Go With a Light Grey Kitchen?

White tiles create a clean, sophisticated look that complements light grey's cool, neutral tones.

The warm tones of natural stone tiles contrast with the cool tones of light grey, adding a touch of warmth and texture to your kitchen.

Adding blue tiles, especially those with cool undertones, creates a fresh and contemporary look.

Pastel colours alongside light grey produce unique aesthetics. Soft pink tiles offer a romantic and whimsical look, while mint green tiles create a soothing atmosphere.