Shop by Wall Mixers
You are viewing 12 of 20 products
Experts Advice
Bringing the experts to life
Featured Projects
08.11.23
How To Start Your Bathroom Renovation: What Should You Do First?
Starting a bathroom renovation is like finding the perfect shower temperature- challenging but not impossible...
Shower Mixers
Are you looking for that perfect shower mixer to elevate your bathroom experience? Energise your mornings and unwind after long days with our stunning shower mixers. Powerful, stylish, and efficient, our mixers provide an unparalleled showering experience while enhancing the look of your bathroom.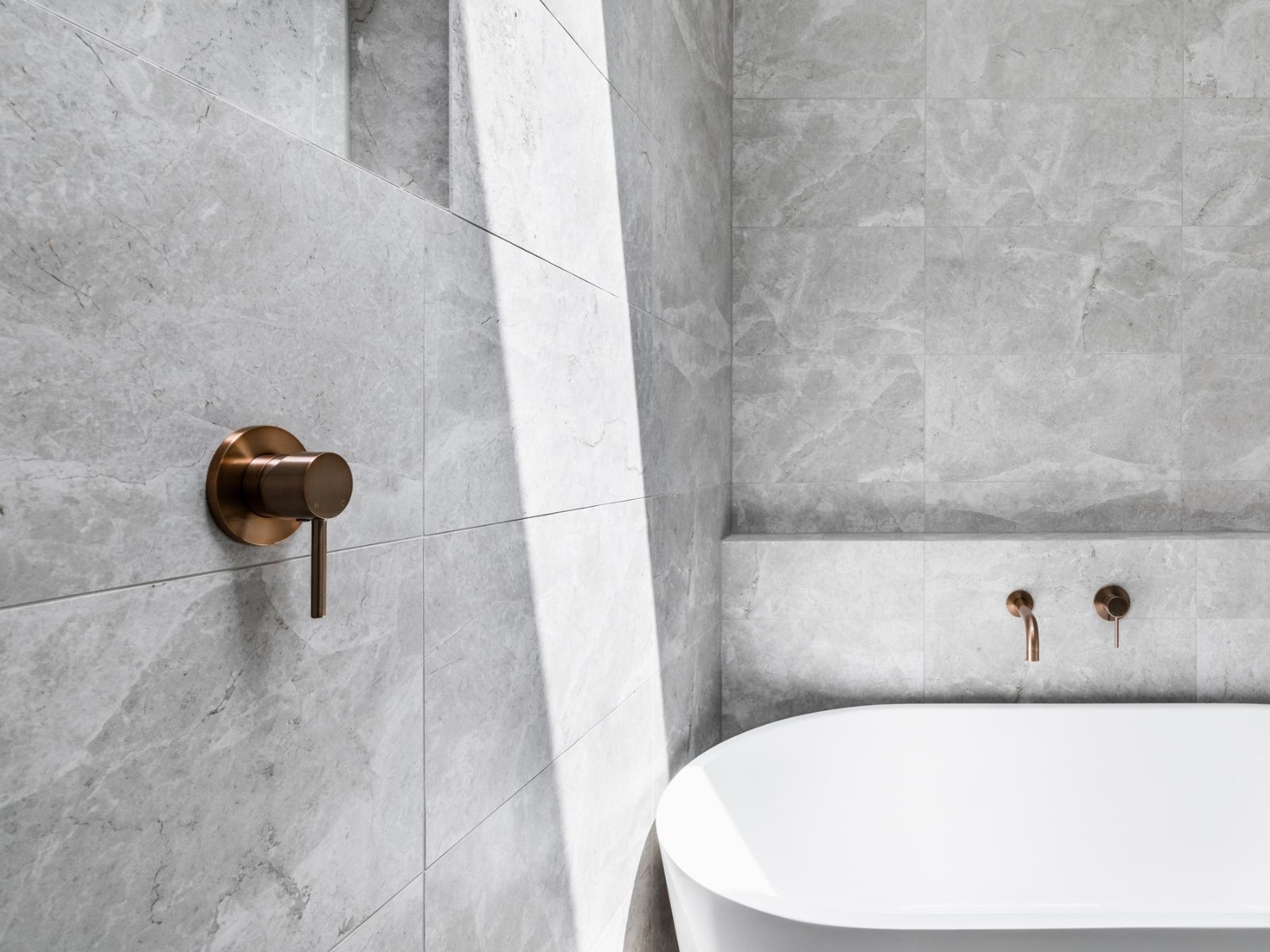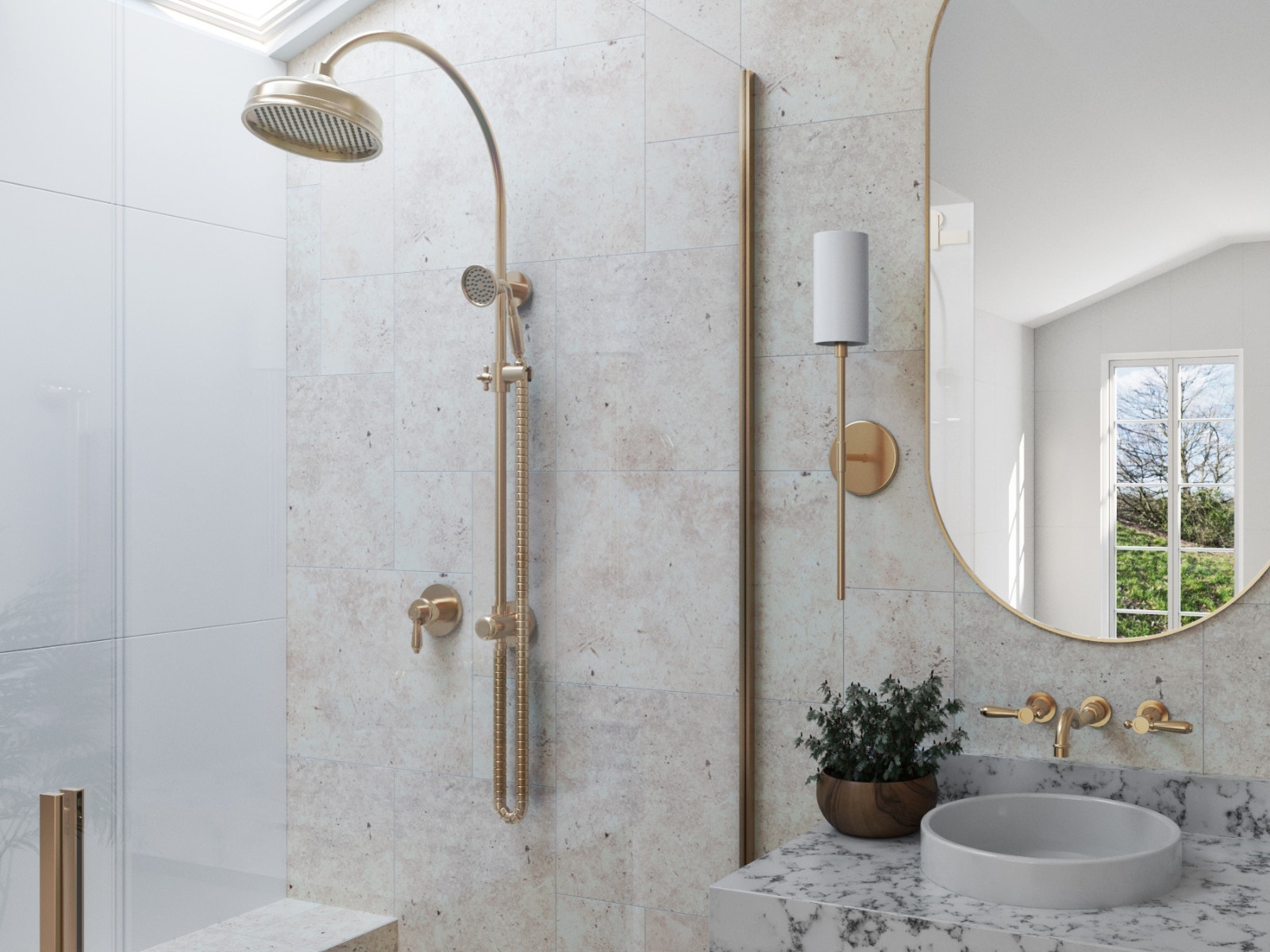 Shower mixers are plumbing fixtures that control the temperature and flow of water from the showerhead, allowing you to adjust the water temperature and pressure to your liking.

Aside from their practical function, shower mixers can have a powerful impact on your bathroom's overall look and feel. With various styles and finishes available, you can choose a mixer that complements your design style and bathroom décor.

For example, a sleek digital matte black shower mixer can give your bathroom an ultra-modern feel. In contrast, a traditional manual mixer in chrome or brass can add a touch of timeless elegance.

Many newer shower mixers offer advanced features such as precise temperature control, water-saving options, and customisable spray patterns.

Browse Amber's collection of shower mixers to find the perfect fit for your bathroom. Our mixers combine style with practicality, allowing you to create a personalised showering experience.
Shower Mixers FAQs
What Kind of Materials Are Available for Mixers?

Shower mixers are available in various materials, each with unique advantages and aesthetic appeal.

Brass is a classic material often used for traditional shower mixers. It has a lustrous, elegant appearance and is tough and corrosion-resistant.

Bronze is a luxurious material that can add warmth and sophistication to any bathroom. It has a unique, aged appearance that can develop a natural patina over time.

Brushed nickel is plated over metals such as brass, copper, or zinc. This plating withstands wear over time, making these mixers a long-lasting and low-maintenance option. The subtle, matte finish can complement a range of colours, from neutral shades to bold hues.

Chrome is a popular choice for shower mixers due to its durability, ease of cleaning, and sleek appearance.

Stainless steel is a strong, hardwearing material resistant to rust and tarnishing. It has a modern, industrial look that can complement contemporary bathroom designs.

When choosing a material for your shower mixer, consider factors such as durability, maintenance requirements, and bathroom style.

Can You Change Shower Mixers?

Absolutely! Changing your shower mixer can be a simple way to help upgrade your bathroom and enhance your showering experience. Choose a model compatible with your existing plumbing system that meets your temperature control and water flow needs.

Replacing a manual shower mixer can often be a relatively straightforward process that a competent DIYer can do. However, replacing a thermostatic shower mixer or a digital shower mixer may require professional installation, as these types of mixers may require specific expertise.

What Are the Different Types of Shower Mixers?

Here are some of the most common types of shower mixers:

Manual shower mixers

consist of two knobs or handles to control the flow and temperature of the water manually.

Thermostatic shower mixers

use a built-in thermostat to regulate the water temperature, ensuring a constant and comfortable temperature during showering.

Digital shower mixers

come with a digital control panel that allows you to set and save your preferred showering settings, and some can even be controlled via a smartphone app.

What Can Go Wrong With a Shower Mixer?

While shower mixers are designed for longevity, some issues arise over time, such as leaks or fluctuating water pressure. Regular maintenance and promptly addressing any issues will help prevent significant problems.

Do You Want Help With Your Shower Mixer?

Whether you're completing a bathroom renovation or building a bathroom from scratch, our bath and shower mixers will provide the perfect finishing touches.

From elegant bronze to modern matte black shower mixers, we have what you need to complete your dream bathroom.

At Amber, we have a team of experts ready to help you with your bathroom project.

Contact Amber today or find your local store here.