Black Tiles
Quartz

Dark Grey

600mm x 600mm x 10mm Rectified

Contrasti

Anthracite

200mm x 200mm x 8.5mm Rectified

A Mano

Vulcano

200mm x 200mm x 8.5mm Rectified

Melange

Nero

100mm x 100mm x 10mm Rectified

Opal

Black

75mm x 300mm x 8.7mm Non-Rectified
Experts Advice
Bringing the experts to life
Featured Projects
08.11.23
How To Start Your Bathroom Renovation: What Should You Do First?
Starting a bathroom renovation is like finding the perfect shower temperature- challenging but not impossible...
Black Tiles
Black tiles have become increasingly popular in recent years for their ability to add sophistication and style to any home design. They create a bold, modern look while serving as a neutral backdrop that complements various decor styles. Black tiles add depth and drama to a space, making them an excellent choice if you want to make a statement in your home.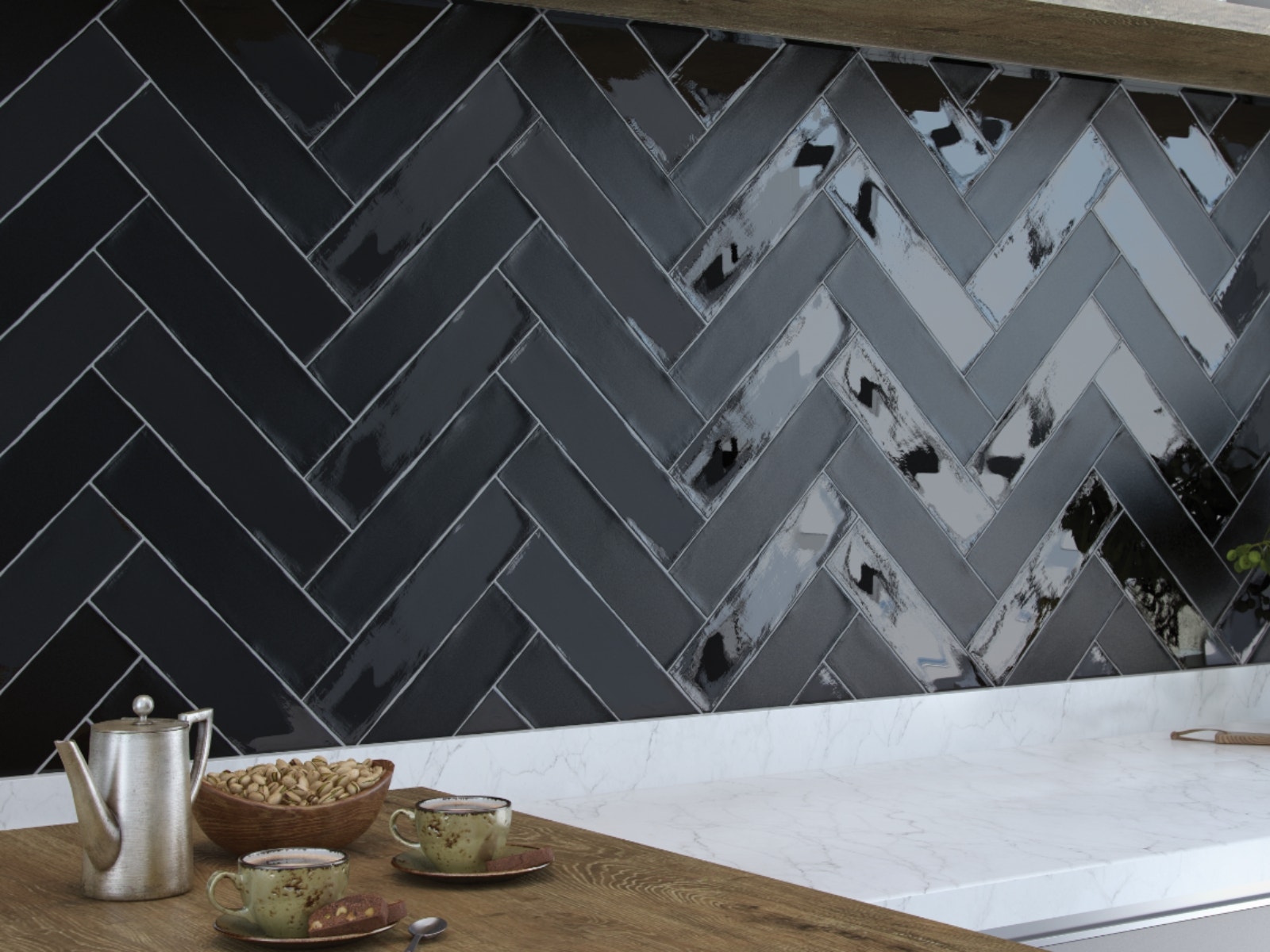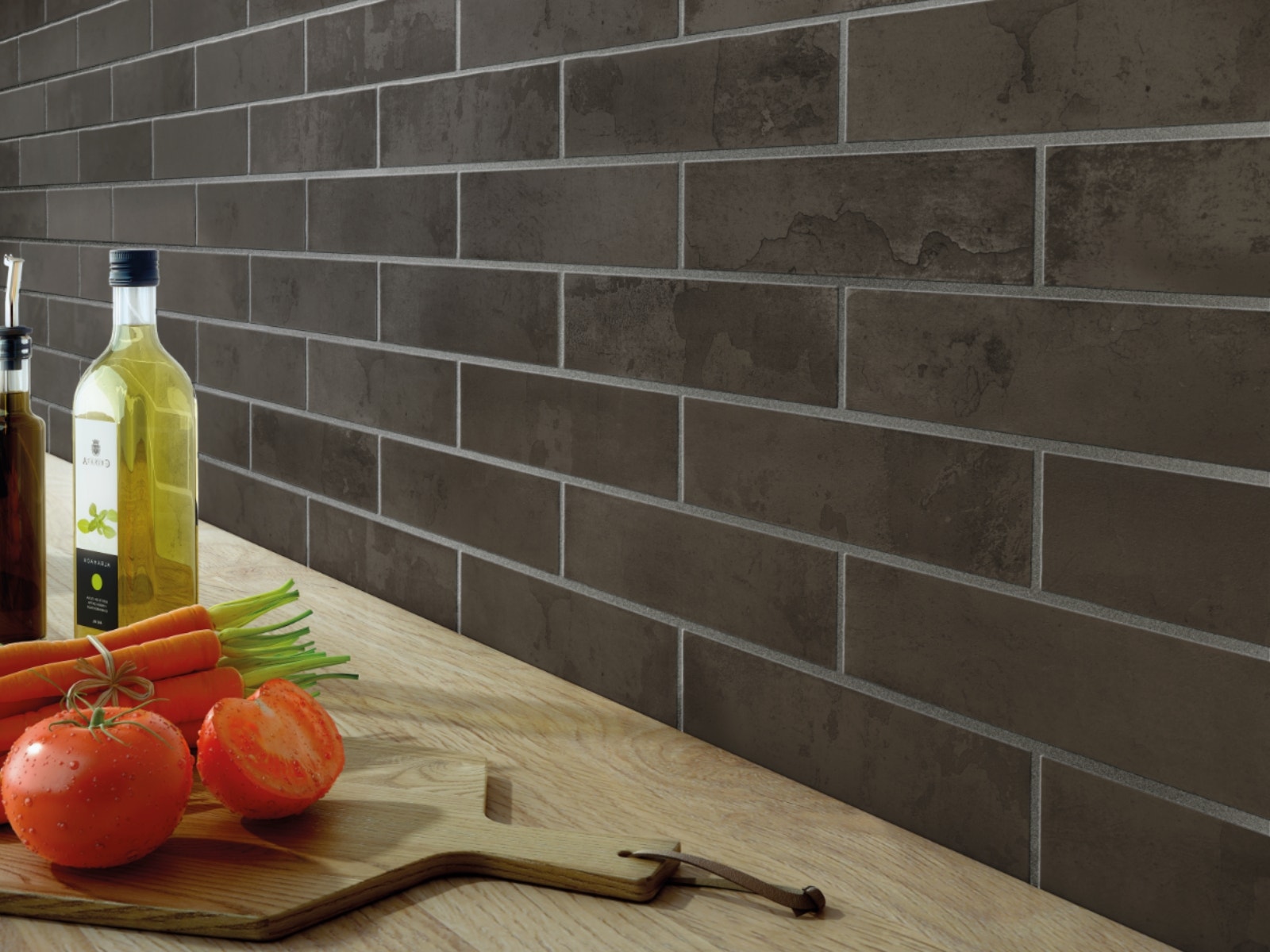 A Mano

Special Price

$38.40

Regular Price

$98.83
---
Black Tiles FAQ's
What Standard Sizes of Black Tiles Are Sold?

Black tiles are sold in a variety of sizes. The most common sizes for square wall and floor tiles are

25mm x 25mm (mosaic)

100mm x 100mm

150mm x 150mm

200mm x 200mm

300mm x 300mm

450mm x 450mm

600mm x 600mm

Standard rectangular wall and floor tile sizes include

70mm x 280mm

75mm x 200mm

75mm x 300mm

300mm x 600mm

375mm x 750mm

400mm x 800mm

It's worth noting that while these are typically standard sizes for black tiles, the exact sizes offered will vary by manufacturer and retailer.

At Amber, our black subway tiles are available in 70mm x 280mm porcelain with a matte finish and 75mm x 300mm ceramic with a matte or gloss finish.

Our square black tiles are available in 100mm x 100mm ceramic with a textured glaze.

What Shapes of Black Tiles Are Sold?

Black tiles are sold in various shapes:

Square

Rectangle

Circle

Hexagon

Triangle

Fan

The availability of different-shaped black tiles will vary by manufacturer and retailer, so it's always best to check with your local supplier to see what options are available.

What Colour Goes With Black Tiles in a Bathroom?

Black tiles go with various colours to create different moods and styles in your bathroom.

White with black tiles creates a timeless aesthetic. This monochromatic colour scheme is especially effective with high-gloss black subway tiles, as they highlight the striking contrast with white. Grey also pairs well with black tiles to provide an understated look of sophistication in your bathroom.

Gold, brass, or copper accents add a touch of luxury to a bathroom featuring black tiles. Other complementary accents include wood tones from wooden elements, such as a vanity or benchtop. These tones offer warmth and an inviting feel to a black-tiled bathroom.

Black tiles are popular for Art Deco-style bathrooms. Art Deco is an influential design style that originated in the 1920s and 1930s, characterised by bold geometric patterns, such as zigzags, chevrons, and sunbursts. Popular tile shapes for this style include mosaic, hexagonal, octagonal, and fan.

Dare to be different by creating a unique and exciting Art Deco-style bathroom! Colours that pair well with black tiles for an Art Deco-inspired design include green, blue, pink, and coral.

What Colour Grout Should Be Used for Black Tiles?

The colour of grout you use with black tiles will depend on the overall look you are trying to achieve.

White grout offers a clean and classic contrast against black tiles. It looks especially good with black and white mosaic tiles.

Grey or charcoal grout complements black tiles while providing a subtle contrast for a soft and understated visual. Black grout creates a seamless and monochromatic ultra-stylish look.

Need Help Completing a Project With Black Tiles?

Whether for a statement piece in your bathroom or a subtle accent in your kitchen, black tiles are a versatile and stylish choice.

At Amber, we have ateam of experts to help you complete your home tiling project. We look forward to helping you create the perfect look for your home with black tiles. Contact us or find your local store here.