Limestone Pavers
You are viewing 12 of 26 products
Experts Advice
Bringing the experts to life
Featured Projects
08.11.23
How To Start Your Bathroom Renovation: What Should You Do First?
Starting a bathroom renovation is like finding the perfect shower temperature- challenging but not impossible...
Amber has the answer for limestone pavers
Limestone Pavers in Australia
Limestone pavers create a beautifully rustic, old-world feel that many homeowners across Australia look for when renovating or landscaping their outdoor spaces. From warm-toned classic limestone to muted greys and ivories, limestone is a traditional material of choice for pool areas, patios and dining spaces thanks to its blendable style and excellent sustainability. Limestone is a solid top choice if you're considering renovating your outdoor areas.
At Amber, we stock a range of limestone flooring options both inside and outside your home, allowing you to pick your favourite tone of this versatile material to elevate courtyards, gardens and more. Browse our limestone pavers selection online or read on to learn more about installing and caring for this elegant stone.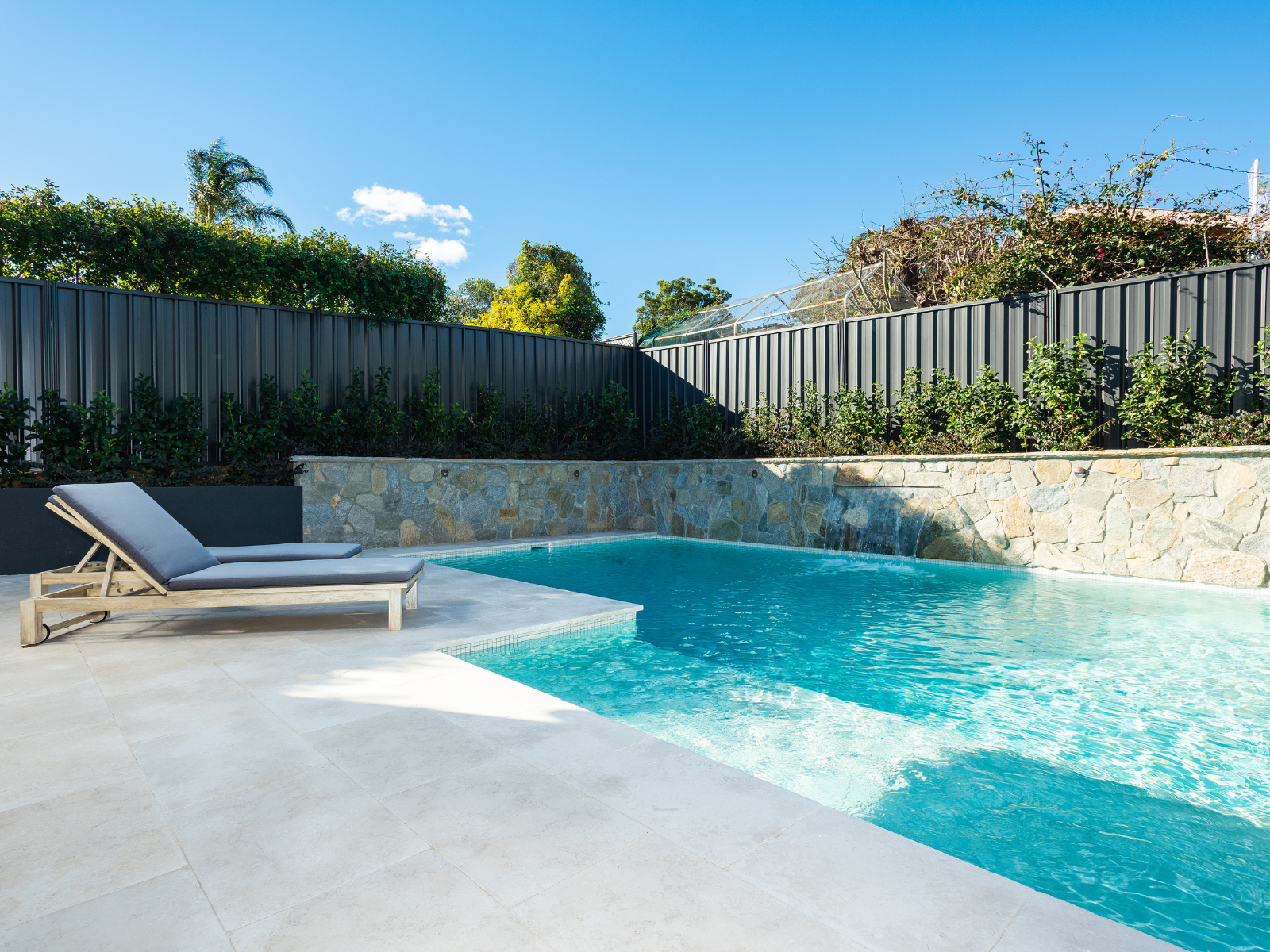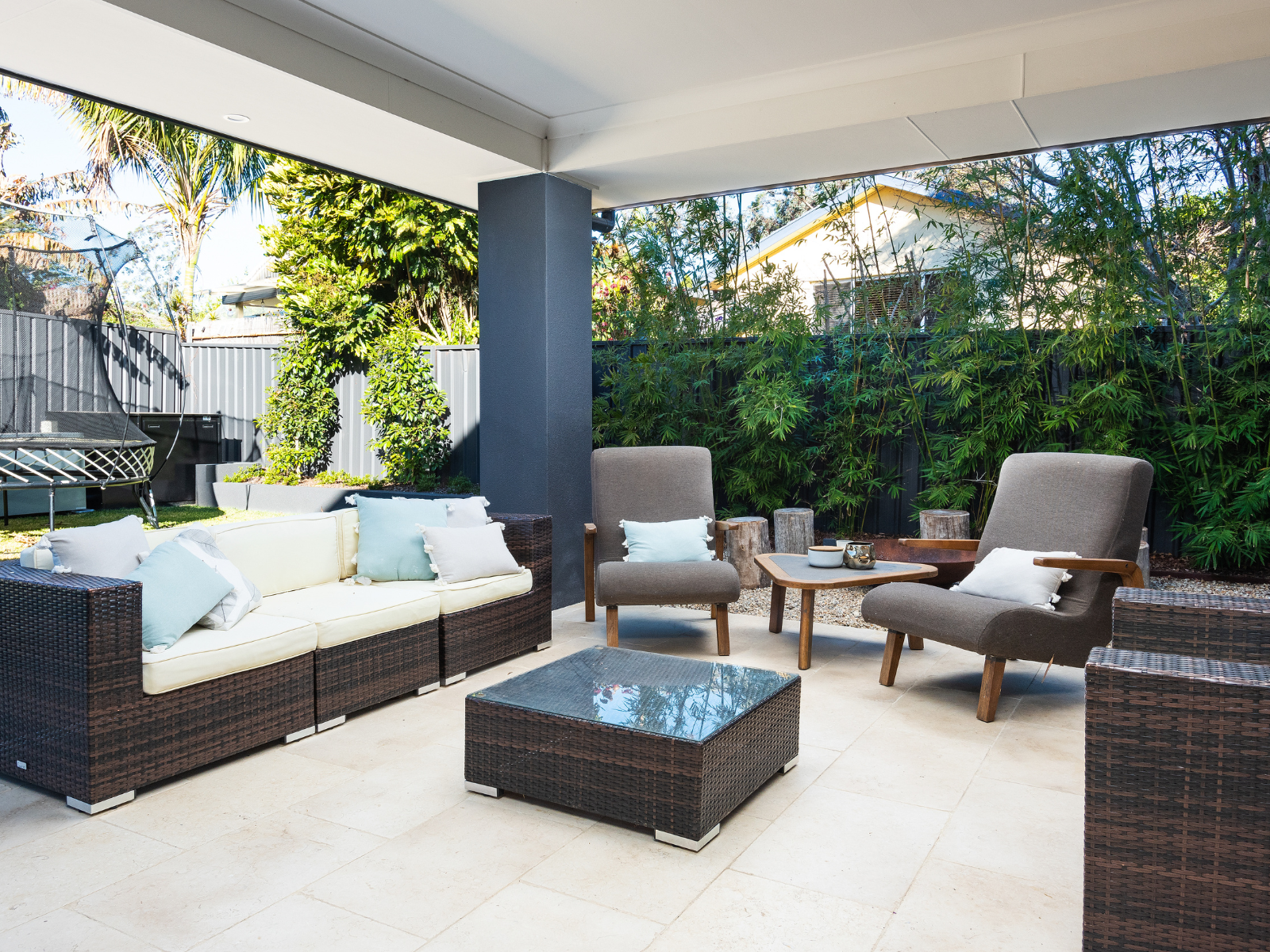 Featured Limestone Pavers
Natural limestone is an on-trend option for flooring thanks to its excellent durability, visual appeal and classic understated design. Our range of limestone pavers includes everything from warm, honey-toned tiles to naturally split and tumbled limestone to make your vision of organic exterior design a reality. Some of our top featured products include:
Limestone

Special Price

$26.88

Regular Price

$29.99

Limestone

Special Price

$34.32

Regular Price

$43.91

Limestone

Special Price

$39.00

Regular Price

$49.50

Limestone

Special Price

$38.00

Regular Price

$49.50

Limestone

Special Price

$16.25

Regular Price

$20.31

Limestone

Special Price

$35.00

Regular Price

$57.95
Limestone Pavers FAQs
Have questions about Limestone Pavers? Amber has the answer.
How do you clean limestone pavers?

The ideal way to keep your limestone paving looking its best is to maintain any outdoor spaces regularly. Dirt, debris and leaves can lead to mould and moss on the surface of your tiles. Ensuring you frequently brush off patios and poolside areas is an effective way to keep everything cleaner for longer. For more in-depth cleans, a simple soft-bristled broom or mop with hot, soapy water can help keep your limestone in top condition.

For stains or more stuck-on grime, investing in a steam cleaner can help to loosen any dirt and reveal the clean, clear limestone beneath. If you spill liquid on limestone, such as coffee or wine, the best thing to do is mop it up as swiftly as possible before it stains. Mineral and rainwater stains can benefit from specialist outdoor limestone cleaners, helping to strip away build-up on top of your tiles for a cleaner, fresher look

How do you lay limestone pavers?

Limestone pavers are laid similarly to many other types of pavers. To start with, you'll need to excavate a space where you'd like your pavers to go. Once you've created a good-sized hole between 3-12 inches, depending on the purpose of the paving, with driveways needing more and general usage paving needing less, you can place gravel or similar free-draining material. Sand or comparable substances are added on top and then compacted down for a smooth, even surface.

Depending on your pavers and who you hire, sand or mortar may be used to lay your pavers. If you're using sand, you can take this time to plan the layout of your pavers, whether you have a specific pattern or you'd prefer a freeform design. With mortar, you'll need to plan ahead of time and cut stone to size so it can be laid down permanently, ready for filling and completion.

How do you seal limestone pavers?

When limestone pavers are installed, they are usually sealed then and there, with a sealant that lasts three to five years, depending on usage. If you need to apply sealant yourself, the first stage is thoroughly cleaning and clearing any debris, dust or materials off the surface of your limestone. A penetrating sealer is ideal for limestone, as it is absorbed to provide a strong, invisible barrier against debris, rain, oil and general wear and tear.

Once you've cleaned the area, you can apply sealer using an applicator, paintbrush or sprayer. This layer is left to dry for at least 3-4 hours. If a second coat is necessary, it can be applied at this point. After all coats are complete, avoiding standing on your patio, poolside space or courtyard for at least 24 hours is vital so it can dry with no scuffs or imprints.

Questions About Limestone Pavers?

Do you have a question about limestone pavers? Whether you'd like to renovate your pool or have plans to replace existing patios with natural stone, our team is on hand to help. We can answer any of your questions and offer guidance on which pavers are best for you. Get in contact with us directly to discuss your requirements today. Or browse our product range online to discover many shades and styles of limestone pavers for your home.