Showers
You are viewing 12 of 17 products
Experts Advice
Bringing the experts to life
Featured Projects
08.11.23
How To Start Your Bathroom Renovation: What Should You Do First?
Starting a bathroom renovation is like finding the perfect shower temperature- challenging but not impossible...
Shower Heads in Australia
Buying a new shower head? It's not an easy choice to make, especially when you want something that can give you the invigorating boost you need to get to get your morning started right but also provides the perfect relaxing shower to wind down your evening at the end of the day.

We understand that due to the variety of options available, it can be overwhelming to choose a new showerhead, which is why we are here to help. You have trusted us here at Amber to help you with all of your indoor, outdoor, and pool tiling needs for years, so why not trust us to help you with this too?

Deciding to renovate or upgrade your bathroom is a big decision, and you're going to have many more to make throughout the process, but one of the first things to decide and focus on is the bathing area. Are you going to install a bath, a bath-shower combo or a stand-alone shower?

Regardless of what you decide upon, Amber has the answer.

When a new shower head is required it may seem impossible to choose the right one, think of a shower head as a wristwatch, not just a necessary product for practicality, but also a beautiful accessory to tie the whole room together.

Whether you're undergoing a fresh renovation, replacing a faulty shower head, or simply wanting to spruce up the look and feel of your bathroom without undergoing drastic construction, we have the solution for you.

Amongst our range of high-quality shower heads, you'll find rain, black, hand-held, copper, water-saving, and high-pressure shower heads and more, see our specially curated range of shower heads below!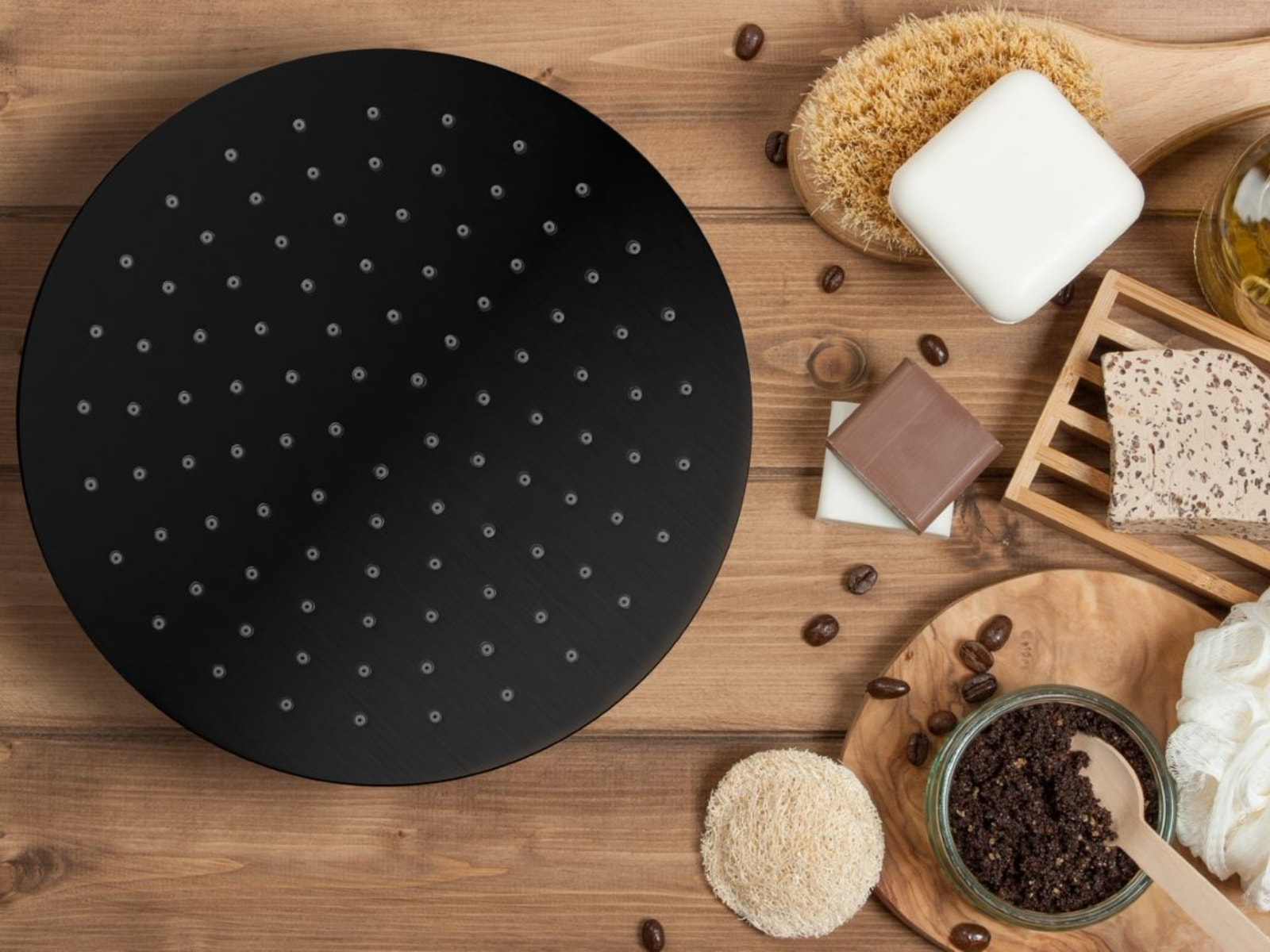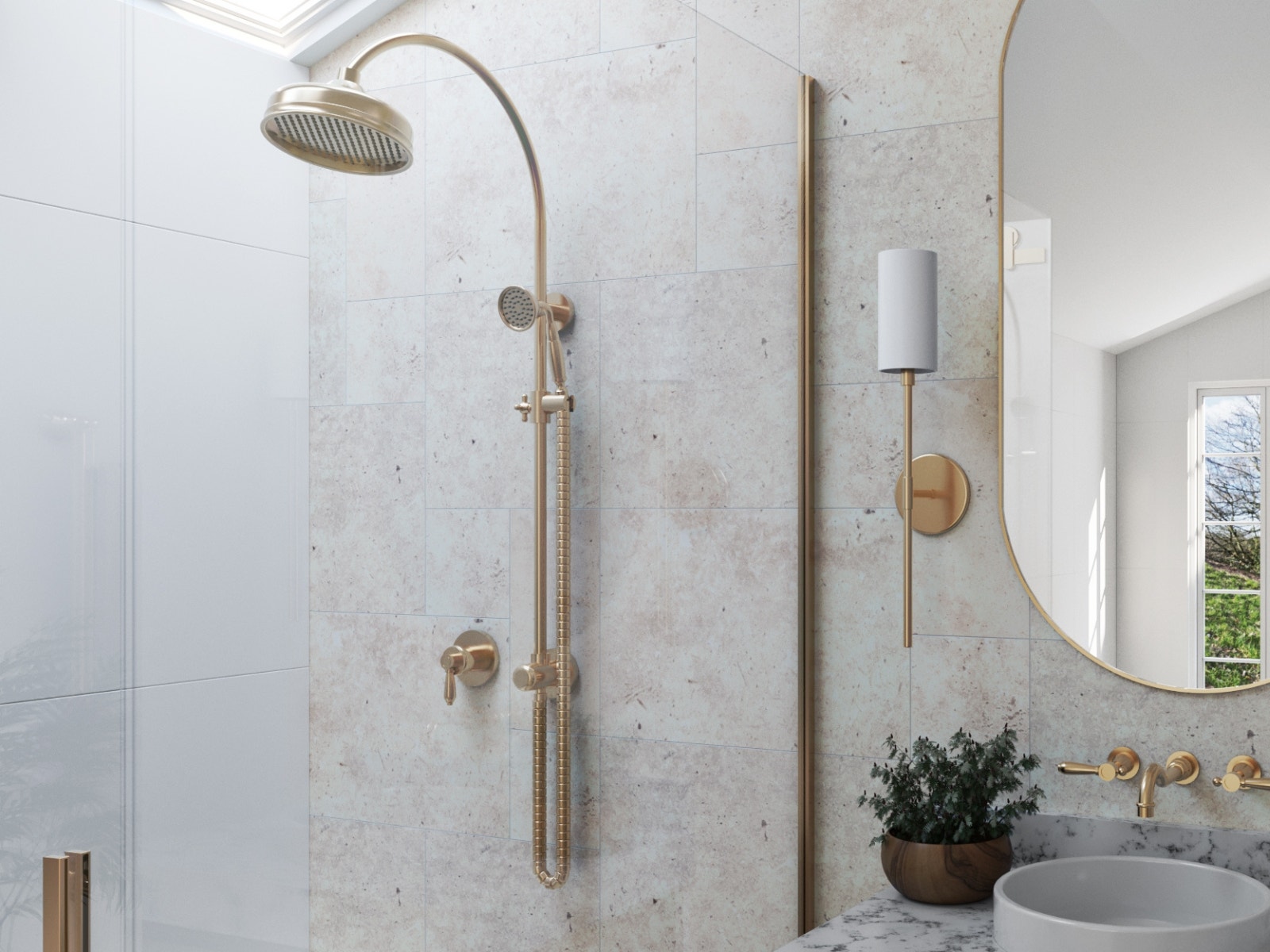 ---
Bathroom Shower Head FAQ's
How Often Should Shower Heads Be Replaced?

Are all shower heads compatible?

All shower heads in Australia are compatible, meaning the thread is universal ½" BSP; so when you are searching the market for a new shower head you shouldn't have to worry about finding the right thread size.

However, if you're unsure, you can always bring your old or current shower head into the store and our friendly staff will happily help you source your new one.

What shower head gives the most water pressure?

Here at Amber, we know how relaxing it can be to take a hot steamy shower at the end of a long day, but with water pressure that's too low, it can feel like more of a task than a luxury.

Luckily, there are some showerheads that we know provide the perfect amount of pressure. A high-pressure shower head achieves a powerful spray by maximising the flow of the water as it runs through the showerhead.

Smaller showerheads tend to produce the highest amount of pressure due to the lesser amount of holes for the water to flow through. Some larger shower heads and hand-held showerheads can also achieve higher pressure but to a lesser extent. With technology constantly improving, there are now specific high-pressure shower heads that are designed to produce high-pressure water flow whilst also being environmentally conscious by minimising water output.

What makes a higher quality shower head?

Quality varies in shower heads, so when you're thinking about buying a new one, be sure to consider what the internals are made from, how the product is finished, what the spray force is and how it feels to touch.

A showerhead with internals made from Brass or Ceramic is generally going to be of a much higher quality than one with internals made of plastic. A shower head is usually finished using PVD, Powdercoat or Electroplate. The best coatings are currently PVD (Physical Vapour Deposition), they are durable, scratch and corrosion resistant. PVD is a high-tech vacuum deposition process that transfers the coating material on a single atom level resulting in a high-quality coating.

Always ask to see the spray force of the shower head in action, spray pattern is a personal preference. Finally, pick up the product and see how it feels in your own hands, this is known as the touch test. Especially if you're looking for a hand-held shower head, you're going to want to make sure you like the feel of it.

Is it better to just replace a leaking shower head or fix it?

A leaking shower head can be a sign that it's reached the end of its life and it's time to find a replacement.

But, if you find that your current shower head has a recurring leak no matter how many times you fix it, then it might be easier and cheaper to replace the whole shower head.

How do you convert a fixed shower head to a handheld?

There are many benefits of the handheld shower head that make it an attractive choice. But did you know that you can convert a fixed shower head into a handheld one?

Follow these 5 steps to do it yourself!

Before you get started, be sure to place a large towel on the floor to soak up any leaks and also to aid in protecting the tiles or fibreglass underneath. Then, shut off the water to the shower.

Using an open wrench and turning it counterclockwise, remove the showerhead.

Check the threaded pipe for any dirt or grime and clean if necessary. Then cut about 4 inches of Teflon tape and starting from the tip of the pipe, wrap the tape around it in a clockwise direction.

Attach the showerhead to the pipe by twisting it in a clockwise direction by hand until it feels tight. Using the wrench to tighten it a bit further, be careful not to over-tighten and crack the new handheld shower head.

Adjust the angle of the holding bracket to your personal desired position and turn the water back on to the showerhead to test it.

You've successfully converted your fixed showerhead into a handheld showerhead!
Questions About Shower Heads?

Didn't find the answer you were looking for?

That's okay! Searching for the perfect showerhead for you can be difficult and we understand you may have many questions. Please contact us and we will endeavour to answer any and all questions you have about shower heads.

We love helping our customers achieve the bathroom of their dreams and can't wait to help you create yours.

Reach out by calling an Amber showroom, contacting us using the online enquiry form and we will get back to you as soon as possible.Alternatively pop in to your nearest showroom.