Driveway Pavers
You are viewing 12 of 187 products
Experts Advice
Bringing the experts to life
Featured Projects
08.11.23
How To Start Your Bathroom Renovation: What Should You Do First?
Starting a bathroom renovation is like finding the perfect shower temperature- challenging but not impossible...
Driveway Pavers in Australia
Driveway pavers provide the ideal solution to creating a level, high-quality driveway on your property without the risk of damage or cracking that can come with other materials. As an alternative to poured concrete or mixed materials, pavers offer a cohesive, natural look that helps to blend your driveway into the exterior spaces on your property without sacrificing style. If you'd like to replace your driveway or install one for the first time, stone driveway pavers are an ideal choice.
Our selection at Amber features a wide range of different pavers with different styles, shapes and finishes to suit your personal taste and style of home. Browse our selection online today, or read on to learn about which concrete driveway pavers to choose, and how to lay and maintain these practical outdoor paving slabs.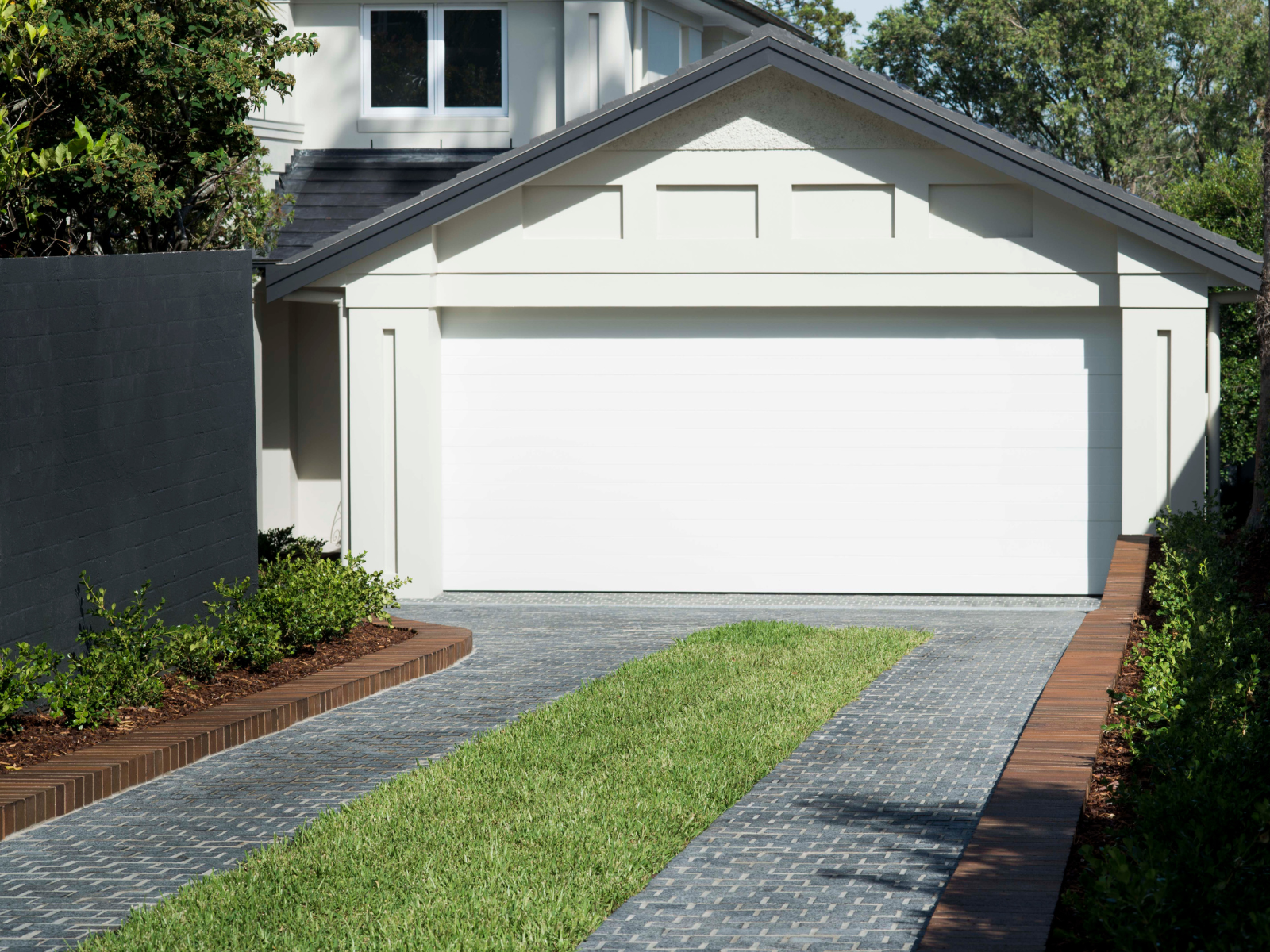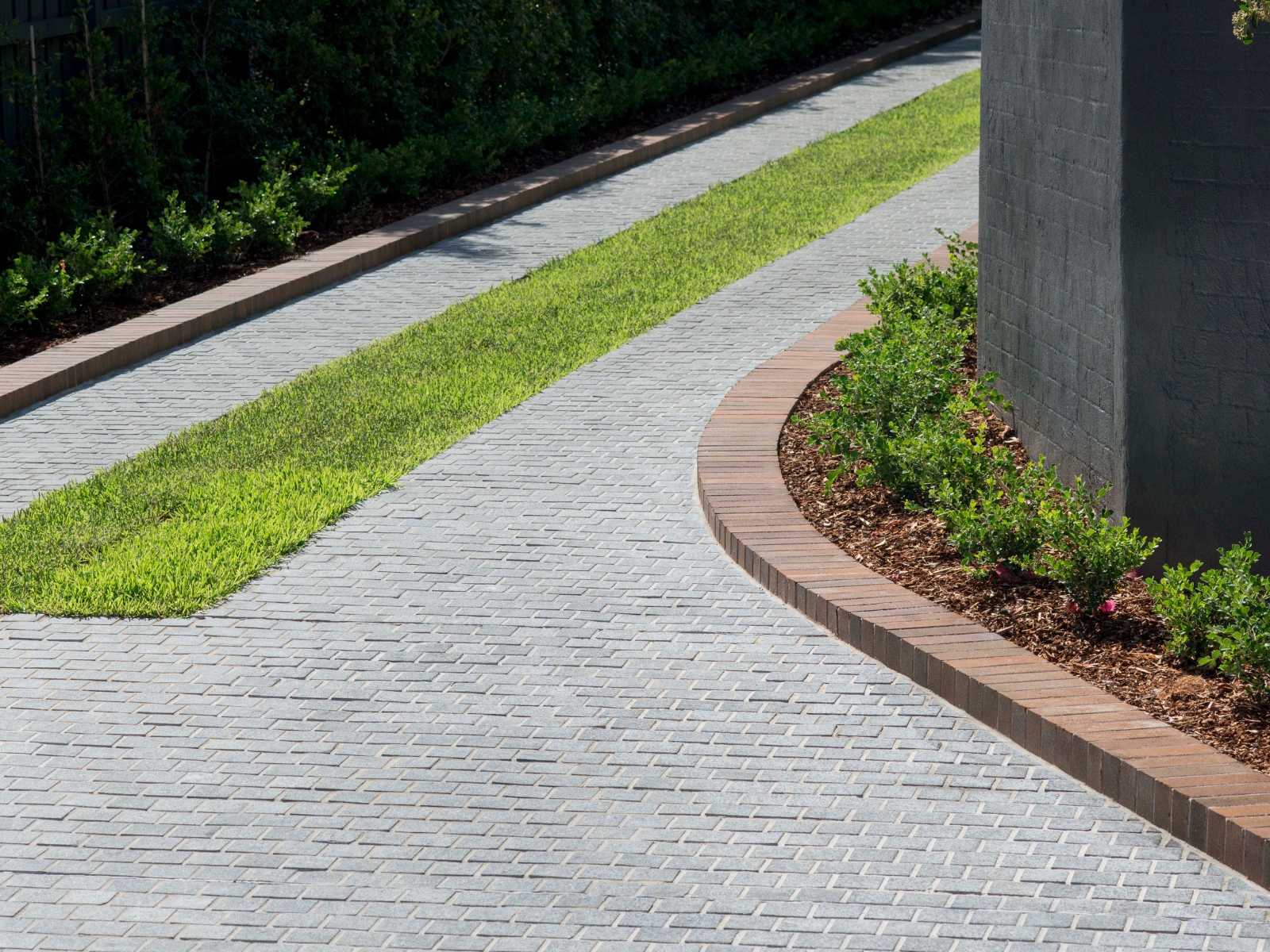 Driveway pavers are practical, functional and long lasting, making them ideal for a low-maintenance addition to your home. Our range of options suits homeowners of all tastes and preferences, with anything from rustic natural stone to ultra-modern simplicity. Take a look at our features selection to discover the pavers that suit you:
Driveway Pavers FAQs
Have questions about Driveway Pavers? Amber has the answer.
How do you lay pavers for a driveway?

If you plan to lay pavers for a driveway, the process you use will depend on whether there is already a driveway in place or if you're planning to start from scratch. If you already have a concrete or asphalt driveway, you'll need to start by excavating the existing material in preparation for laying your driveway pavers. If you're starting from scratch, you'll need to excavate around 12 inches into the ground before compressing it down firmly, providing a surface that can hold weight without shifting.

Once your soil has been compacted, the usual process involves laying gravel or similar material on top. This process helps to level out the surface, with sand placed on top to hold the pavers in place nicely. Once these steps are complete, you can create the pattern of your choice with your pavers. You can also cut pavers to size if you have a particular design in mind.

How do you clean driveway pavers?

Regular maintenance and care are the ideal way to keep your driveway pavers looking their best. Regularly sweeping and clearing your driveway to remove debris, leaves, and dirt can help prevent build-up and is a quick and easy job if completed on a regular schedule. For a deeper clean, you can wet the area, use diluted soap and scrub it into the pavers before rinsing off with water to remove any residue.

Pressure washing is an effective way to thoroughly clean pavers once every year. Still, it's important this isn't your primary method of cleaning, as pressurised water can cause damage over time with regular use. For oil spills and leakages, quickly absorbing any material can help to avoid stains. While specialised stain removal products are available to help reduce the visibility of these stains, which is particularly important for lighter-coloured pavers.

How much do driveway pavers cost?

The cost of driveway pavers depends on multiple different factors. For example, the size of the driveway you'd like to create can have a significant impact on the cost of materials. A driveway for a single car or a carport to the side of your home requires fewer pavers than an area that fits multiple cars or other vehicles. A courtyard, for example, is far more material-intensive than a single straight driveway.

The cost of paving also depends on the types of pavers you choose. Our range includes a host of different paving options, from cost-effective, hard-wearing concrete basics to more high-end natural stone pavers to suit the style and feel of your home. There are other costs to consider, too – for example, a light-coloured natural stone paver may be the perfect fit for your home but requires extra maintenance and cleaning to look beautiful.

What colours do driveway pavers come in?

Driveway pavers come in multiple different colourways, styles and finishes to suit your taste and the style of your exterior decoration. Popular colour choices for driveways are often darker shades, such as dark greys, browns and darker natural tones that show less dirt, stains or damage through use. However, there are plenty of other options to choose from if you don't want to pick the most popular option. It's important to consider which colours fit your home, lifestyle and vision when selecting pavers.

Rustic, bright tones, for example, are a popular choice for matching driveways, patios and pool pavers, which may be necessary if all of your paving is visible at once. Beiges, pale warm-toned whites and even red-toned pavers are all viable alternatives to help your driveway to stand out. Alternatively, blacks and deep greys offer a minimalist, modern feel that may work well with contemporary-styled properties.

Questions About Driveway Pavers?

If you plan to renovate your driveway or install a new drive for your cars with pavers, our wide selection of options is the ideal place to start. If you have any questions about our comprehensive selection or want to know more about which pavers are the best choice for your home, our knowledgeable team is on hand to help. Contact us now, or browse our collection online today to discover the ideal driveway paver solution to help make your drive stand out.