Brown Tiles
You are viewing 12 of 21 products
Experts Advice
Bringing the experts to life
Featured Projects
08.11.23
How To Start Your Bathroom Renovation: What Should You Do First?
Starting a bathroom renovation is like finding the perfect shower temperature- challenging but not impossible...
Brown Tiles
With an extensive range of textures and shades available, brown tiles create a warm and welcoming atmosphere or a bold and sophisticated look. Whether used on floors or walls, brown tiles offer a natural, earthy feel that complements a range of design styles and colour schemes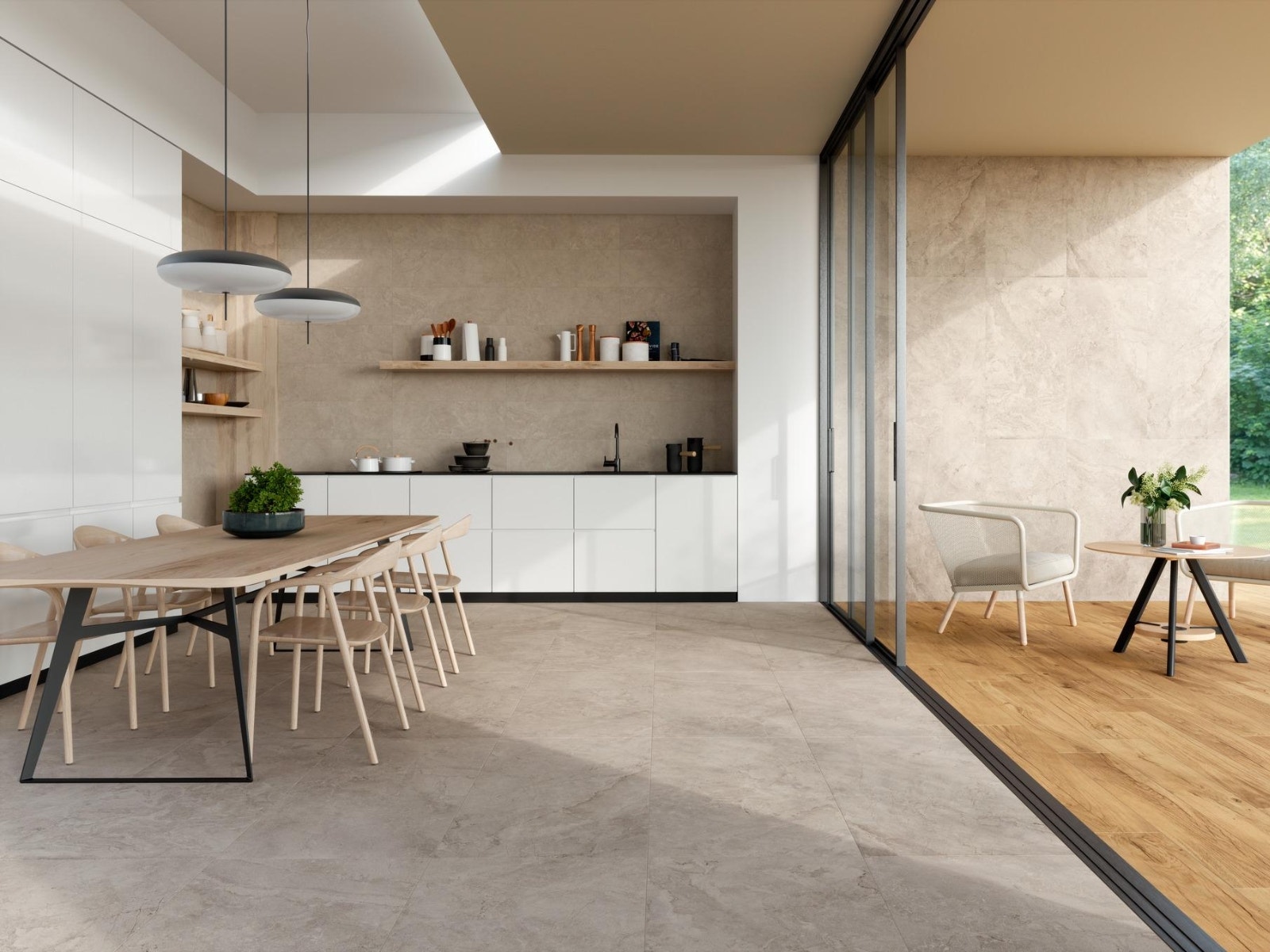 Storm

Special Price

$24.99

Regular Price

$83.26

Montana

Special Price

$8.64

Regular Price

$45.36
Brown Tiles FAQs
What Sizes of Brown Tiles Are Available?

Brown square wall and floor tiles are commonly available in these sizes:

25mm x 25mm (mosaic)

100mm x 100mm

150mm x 150mm

200mm x 200mm

300mm x 300mm

450mm x 450mm

600mm x 600mm

These are standard rectangular wall and floor tiles sizes:

70mm x 280mm

75mm x 200mm

75mm x 300mm

100mm x 200mm

200mm x 600mm

300mm x 600mm

375mm x 750mm

400mm x 800mm

600mm x 900mm

It's worth noting that the exact sizes of brown tiles offered will vary by manufacturer and retailer.

What Patterns Can I Get for Brown Tiles?

Some popular laying patterns for brown tiles include

Brickwork

. Tiles are laid in a staggered brick-like pattern for a rustic or industrial feel.

Herringbone

. This zigzag pattern adds visual interest and a sense of movement to a space.

Geometric

. Repeating geometric shapes create a modern and sophisticated look.

Mosaic

. Small square tiles arranged in a mosaic pattern provide a detailed look that adds texture and depth to a space.

Straight or diagonal offset

. Tiles are laid linearly or diagonally, with each tile offset from the one next to it by a set amount.

Basketweave

. Rectangular tiles are arranged in a woven pattern reminiscent of a woven basket.

What Shades and Styles Are Available for Brown Tiles?

Brown tiles are available in a variety of shades:

Taupe

Chestnut

Chocolate

Rust

Brown tiles are available in different styles like mosaic, subway, and natural look. Tile finishes include glossy, matte, and textured. They also come in several materials:

Glass

Ceramic

Porcelain

Marble

Travertine

What Colour Walls Go With Brown Living Room Tiles?

Neutral wall colours like white, beige, or grey create a timeless and sophisticated look when paired with brown living room tiles. These colours balance the warmth of brown for a calming atmosphere. If you have brown marble tiles in your living room, white walls provide a neutral background that enhances the natural beauty of these tiles.

Warm wall colours like cream, sand, or peach work well with the warmth of brown tiles to create an inviting feel in your living room. These colours work especially well in a room with plenty of natural light.

Cool wall colours like blue or green offer a contrasting yet complementary look. These colours bring a balanced and serene aesthetic to a living room with brown tiles.

What Colours Go Best With Brown Bathroom Tiles?

The bright, clean look of white walls or fixtures contrasts nicely with the warmth of brown tiles for a fresh and modern bathroom.

Soft, muted shades of blue or green with brown bathroom tiles create a calming and tranquil atmosphere. These colours evoke a spa-like feel alongside the natural, earthy tones of the tiles.

Grey is a versatile colour that works well with a range of brown shades. Use light grey for a soothing feel or a darker grey for a more dramatic look.

Metallic accents, such as gold, copper, or silver, add a touch of glamour and sophistication to a bathroom with brown tiles. Incorporate these accents through fixtures, lighting, or accessories.

Black is a bold and dramatic choice that works particularly well in a modern or industrial-style design. This colour combination will give your bathroom a moody and edgy feel.

Talk to Us About Projects With Brown Tiles

Do you need help using brown bathroom tiles? Or brown marble tiles for your living room floor?

At Amber, we have a team of experts to help you use brown tiles in your next home project. Contact us or find your local store here.