Matte Finish
You are viewing 12 of 195 products
Memorable

Blanco

600mm x 600mm x 9.5mm Rectified

Memorable

Blanco

300mm x 600mm x 9.5mm Rectified

Memorable

Gris

600mm x 600mm x 9.5mm Rectified

Memorable

Gris

300mm x 600mm x 9.5mm Rectified

Crosscut

Gris

600mm x 600mm x 9.5mm Rectified

Crosscut

Gris

600mm x 600mm x 9.5mm Rectified

Crosscut

Marfil

600mm x 600mm x 9.5mm Rectified

Crosscut

Moka

600mm x 600mm x 9.5mm Rectified

Opus

Silver

French Pattern x 10mm Rectified

Opus

Sunrise

French Pattern x 10mm Rectified
Experts Advice
Bringing the experts to life
Featured Projects
08.11.23
How To Start Your Bathroom Renovation: What Should You Do First?
Starting a bathroom renovation is like finding the perfect shower temperature- challenging but not impossible...
Matte Tile in Australia
If you want a chic yet subtle design for your bathroom, kitchen or outdoor space, matte tiles could be a perfect choice. Available in a range of colours, matte tiles are characterised by their non-shiny finishes, helping to add to the atmosphere of your room without taking away from the rest of your interior design. For a textured, water-resistant surface, browse our range of matte tiles today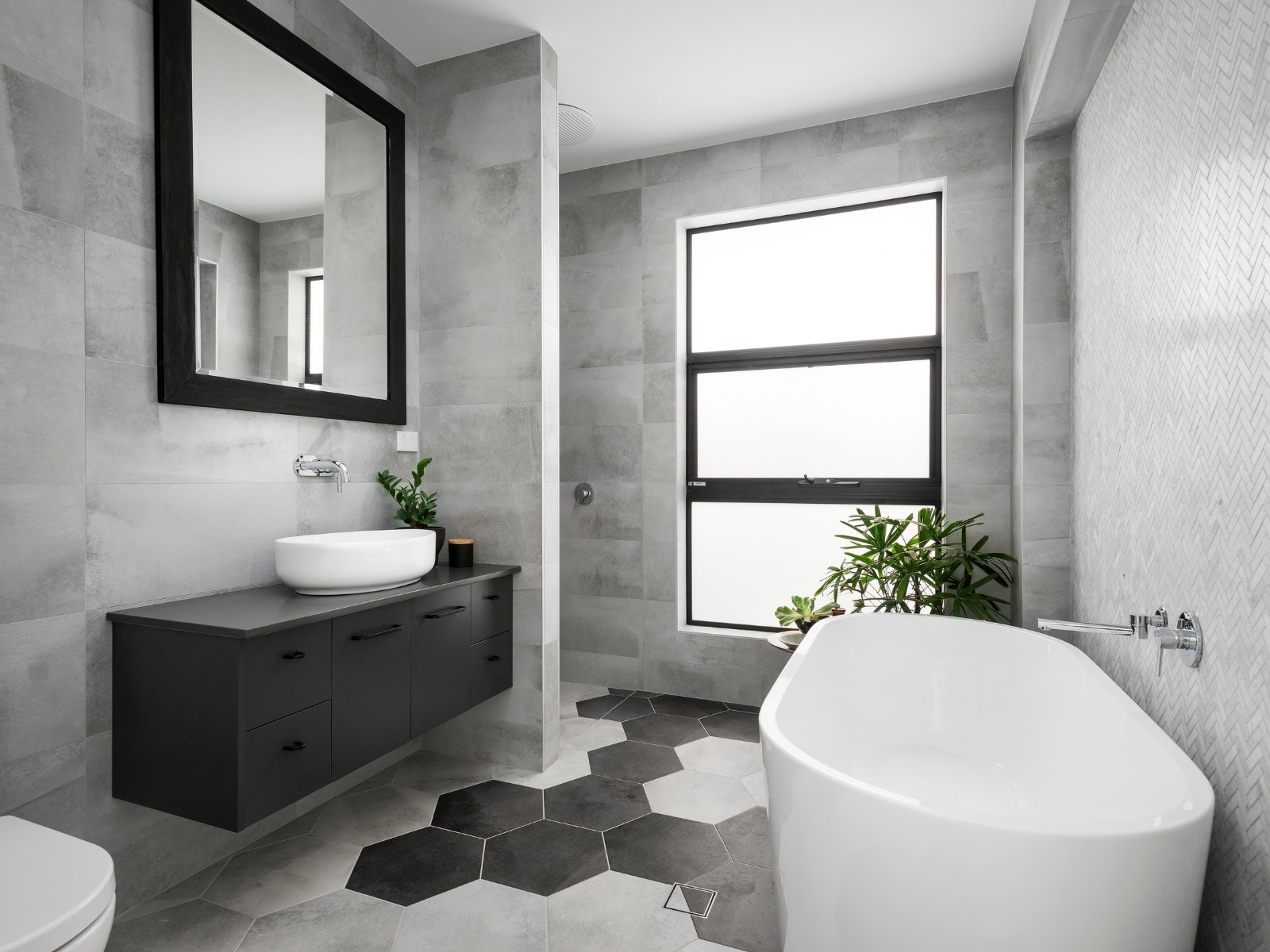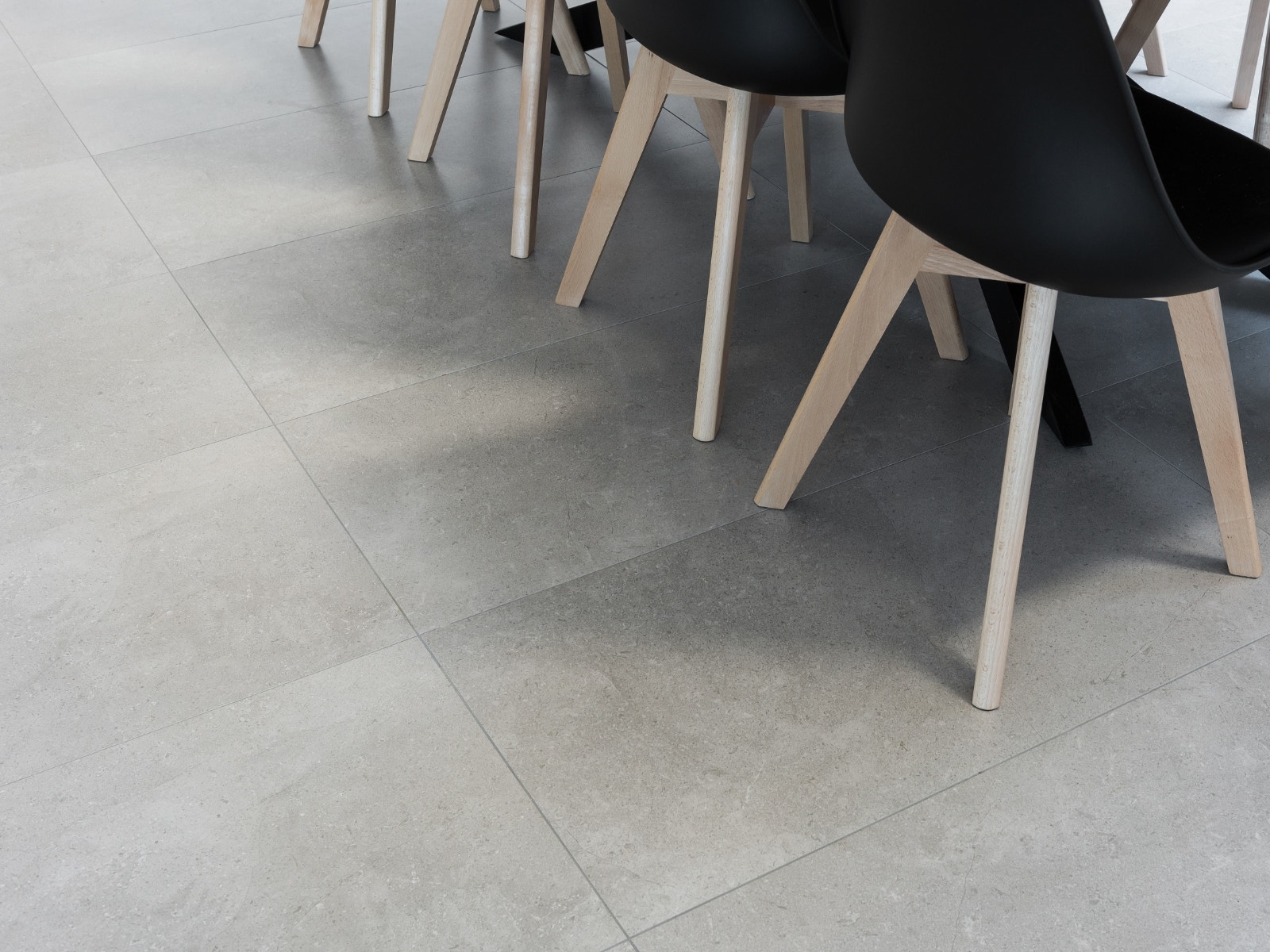 ---
Matte Tile FAQ's
What is a matte tile?

Matte tiles are characterised by their non-shiny top layer.

The surface, which is subtle and pleasant to touch, is also slip-resistant.

This means they are a great option for rooms like kitchens and bathrooms, as well as balconies or areas around sinks where there is likely to be a lot of water usage.

Their water-resistant nature also means that matte tiles are ideal for use outdoors, especially on patios and around pool areas.

As well as this, they have a rustic look which can enhance your decor style, whether it's traditional, coastal or cottage core.

Are matte tiles hard to clean?

Matte tiles can be slightly more difficult to clean than gloss due to their uneven surfaces, meaning they need to be scrubbed a little rather than just wiped down.

However, their design also helps to hide smudges and stains, so they don't require maintenance as often since dirt shows up much less easily on the surface.

In most cases, a mixture of warm water with one cup of white vinegar and one tablespoon of dish soap or detergent will be sufficient to remove any grime or dirt.

Just make sure to use this solution with a brush rather than a cloth so you can scrub the tiles thoroughly and get into any crevices.

After you've removed all dirt and marks, rinse the tiles with water and use a soft cloth to clear up any streaks.

Are matte tiles OK for showers?

Matte tiles can be used in showers and will add a nice touch to any style of bathroom.

When it comes to safety, matte is your best bet due to it being less slippery.

Gloss can be easier to clean and might make your bathroom seem fractionally bigger, but these benefits pale in comparison to the safety you get from matte tiles.

Aside from the safety aspect, they also have a wonderful texture, which not only increases traction but also looks fantastic, especially when compared to the common, basic choice of shiny white tiles.

You can choose bright patterns or colours or simply opt for matte-finish white tiles to keep your bathroom feeling light and airy, especially if it's on the smaller side.

Are matte tiles good for kitchens?

Matte tiles are a great choice for kitchens since they have a higher level of resistance to water.

Since the kitchen is a space where there are often splashes when washing up and running taps or spillages on the kitchen counter or floor, you know children and pets will be safe underfoot thanks to the increased grip of matte tiles, reducing the likelihood of slips and accidents.