Concrete Look Tile
You are viewing 12 of 55 products
Molten

Ash

300mm x 600mm x 8.5mm Rectified

Molten

Clay

300mm x 600mm x 8.5mm Rectified

Memorable

Blanco

300mm x 600mm x 9.5mm Rectified

Memorable

Gris

300mm x 600mm x 9.5mm Rectified

Opus

Silver

400mm x 600mm x10 mm Rectified

Opus

Silver

French Pattern x 10mm Rectified
Experts Advice
Bringing the experts to life
Featured Projects
08.11.23
How To Start Your Bathroom Renovation: What Should You Do First?
Starting a bathroom renovation is like finding the perfect shower temperature- challenging but not impossible...
Concrete Look Tiles in Australia
Concrete look tiles are a functional and aesthetic style choice. They are suitable for both indoor and outdoor duo use, for example, they can be used for flooring, bathroom tiling and as wall tiles, in addition to outdoor patios and pathways. There are many benefits to polished concrete look tile, including their low-maintenance and durable nature. To find out more about concrete look wall tile and flooring tile options, browse the FAQs below.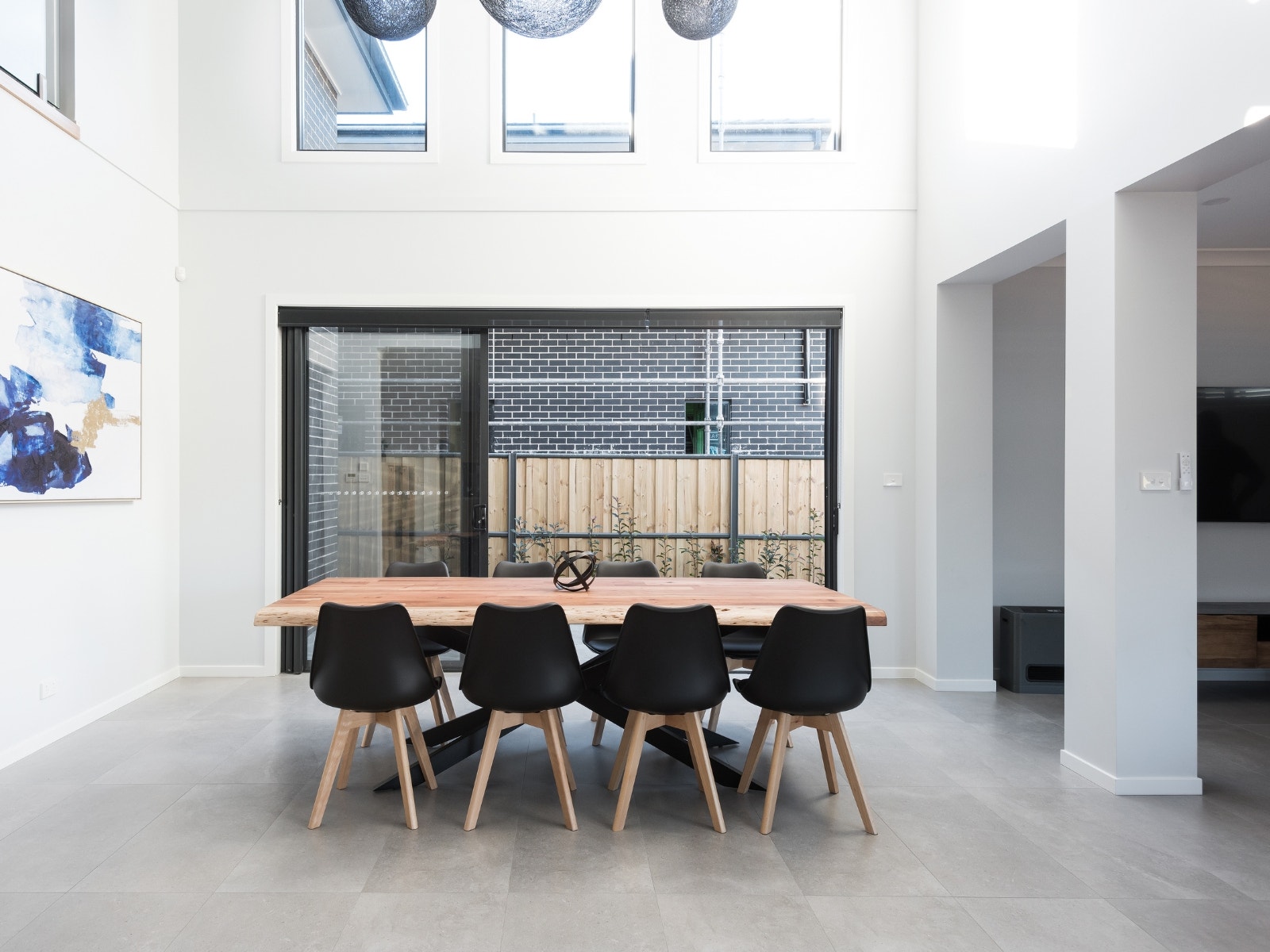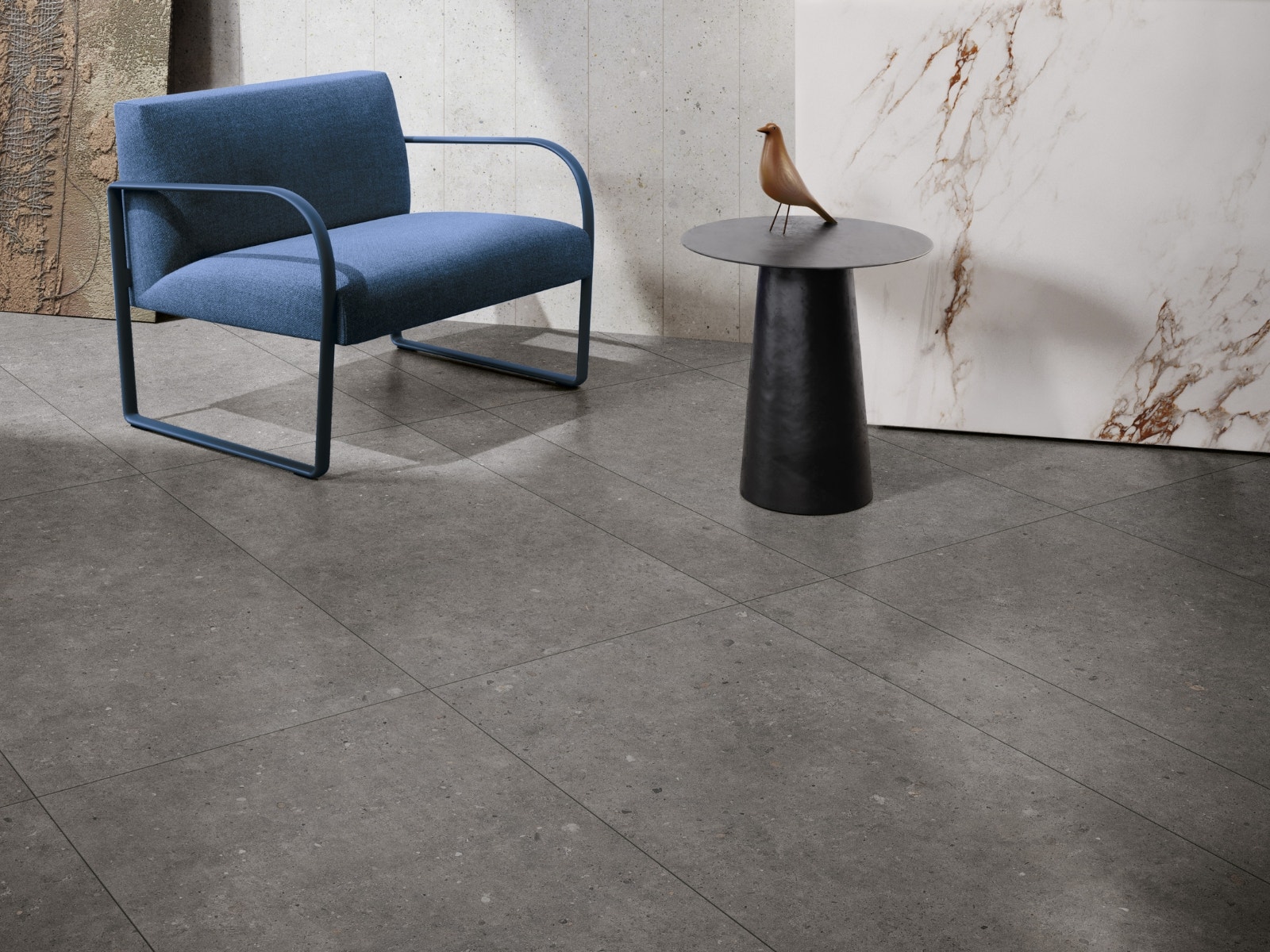 Featured Concrete Look Tiles
La Roche

Special Price

$99.84

Regular Price

$123.84
---
Concrete Look Tiles FAQ's
What is a concrete look tile called?

Contrary to its name, concrete look tile is not made of concrete – it is synthetic, which means that it only imitates the look of concrete and does not have an identical structure to concrete.

Coloured and white concrete look tiles are made from porcelain, which is a combination of many different substances such as clay, feldspar, quartz, water and kaolin.

Because of this, a more standard name for a concrete look tile is a porcelain or ceramic tile.

How do you lay a concrete look tiles?

To lay concrete look tiles, first ensure the floor or surface you are applying them to is thoroughly clean and dry.

Next, use a specialist adhesive, such as a cement-based adhesive to attach the tiles.

Spread the adhesive across the floor with a towel before placing each one down.

It is important to leave large enough spaces between each tile so you can apply grout between the gaps, which will keep the flooring level, secure and give it a finished look.

This process can be difficult for novices and so it is recommended to hire a professional installation company rather than attempting to install tiles yourself.

Is cement tile the same as concrete tile?

Cement and concrete tiles are made from similar, but different types of substances.

A typical cement tile is made from sand, cement mixture and additives such as marble powder, but concrete tiles replace these additives with high-quality materials such as gravel.

Whilst the tiles both utilise cement and sand, concrete tiles are more robust and durable. Concrete look tiles, however, are not made from either as it is made from porcelain.

These tiles are made from a special kind of clay and are then fired at a very high temperature which makes them set hard.

Are concrete look tiles good for bathrooms?

Concrete look tiles are perfect for bathrooms due to their waterproof nature.

Any spillages from a bath or shower will stay in a puddle rather than be absorbed into the tiles or lift them up. Any spills can be easily wiped with a cloth.

Cleaning concrete look bathroom tiles is easy, as they can simply be wiped down with cleaning fluids or warm water.

Wooden and vinyl floorings struggle to withstand moisture and can become damaged when water seeps through the seams of each.

Is terrazzo a concrete look tile?

Terrazzo is not usually considered a concrete look tile as it is, instead, a mixture of colourful marble, quartz, glass and granite chips poured into liquid cement, which is then solidified to create a tile.

It resembles the properties of a cement tile.

Terrazo does not aim to recreate the look of concrete, but rather a unique, customisable look of a collage of many different types of materials.

How durable are concrete look tiles?

Concrete look tiles are very durable, able to withstand typical household or industrial usage.

As they are made of porcelain, they are slightly more delicate than their concrete counterparts, so are more suited to lighter usage.

However, they are much sturdier than both wooden and vinyl planks and do not fade or scratch easily.

Is polished concrete more expensive than concrete look tiles?

If you want to lay tiles that have the appearance of polished concrete, polished concrete look tiles are an affordable option.

Polished concrete is significantly more expensive than concrete look tiles, with an average price in the mid-hundreds of Australian dollars.

Concrete tiles are expensive and time-consuming to create, whereas porcelain undergoes less time-consuming processes than this whilst still providing the same standard and overall professional appearance.

Questions About Concrete Look Tiles?

If you still have some unanswered questions about concrete look tiles that we have not addressed in our FAQs, then book an appointment with us today on our appointment page.

Our team specialises in being friendly and approachable, and are always happy to answer any questions you might have about our products.

We are tile experts and are happy to share our expert knowledge with our customers.