Tile Grout
This product page is currently under maintenance. Please check back later.
In the meantime, Please visit your local store today to view all products available in this category.
Find your local store here: https://www.ambertiles.com.au/store-locator
Experts Advice
Bringing the experts to life
Featured Projects
08.11.23
How To Start Your Bathroom Renovation: What Should You Do First?
Starting a bathroom renovation is like finding the perfect shower temperature- challenging but not impossible...
Tile Grout
Grout is more than just a functional tile joint filler- it's a crucial element that can enhance or detract from the overall appearance of your tiles. Choosing the right tile grout colour and properly maintaining it will make all the difference in achieving a clean, polished look.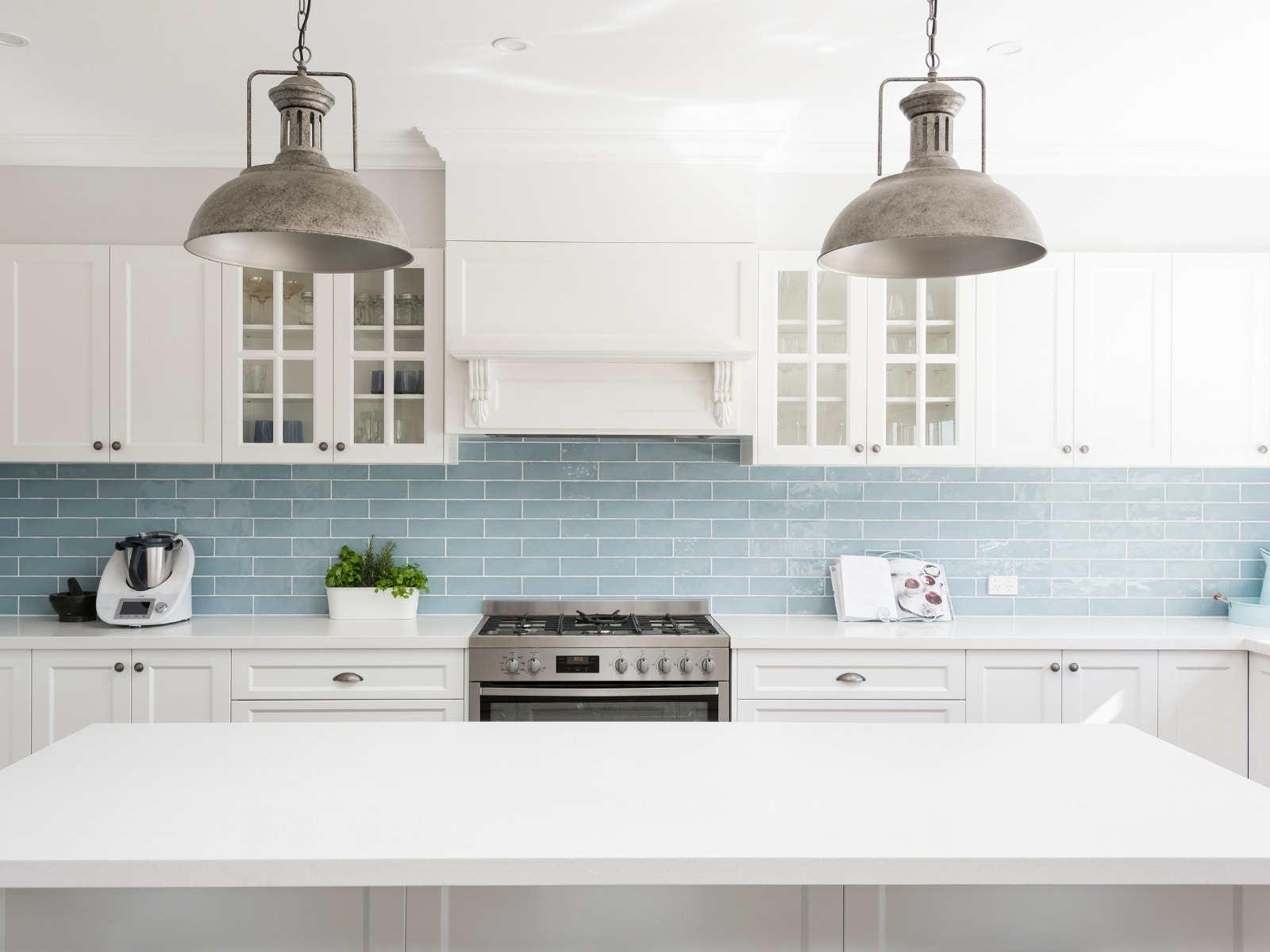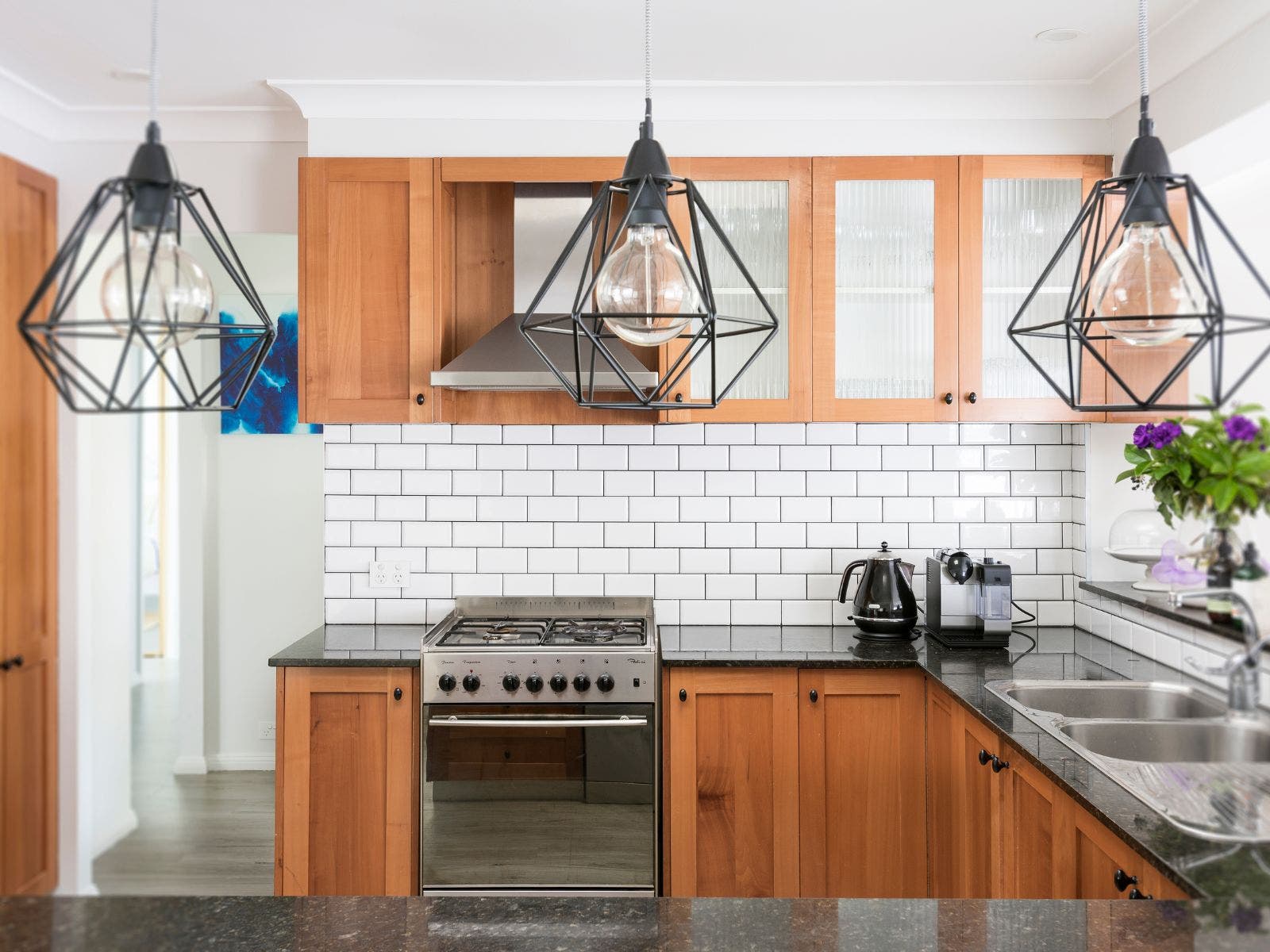 Tile grout is the material used to fill the gaps between tiles. Grout not only provides structural stability to a tiled surface, but it also enhances the overall aesthetic of your tiles.

Grout types include
Sanded. A popular option for wider tile gaps as it's more durable and resistant to cracking.
Unsanded. Ideal for smaller gaps as it's smoother and easier to apply.
Epoxy. A waterproof and stain-resistant option for high-moisture areas like bathrooms and kitchens.
Furan. The most durable and resistant to chemicals and acids, this grout is ideal for industrial and commercial settings.
For a successful grouting process, there are some products you'll want to have on hand. Before grouting, clean your tiles with a chemical cleaner to remove dirt or debris.

After the grout is dry and you've cleaned the excess away, seal the grout with a specialised grout sealer to protect it from stains and moisture.

Understanding the types of grout available and proper installation techniques can help you achieve a beautiful and long-lasting tiling project.
Tile Grout FAQs
How Do I Clean Tile Grout?

Follow these steps on how to clean tile grout:

Sweep or vacuum your tiled area to remove debris or dirt.

Mix a solution of equal parts of water and vinegar in a spray bottle. For more effective results, use

Amberclean

environmentally friendly pH neutral detergent. It's the perfect general maintenance cleaner, breaking down dirt and grease on tiles and grout.

Spray the water and vinegar solution generously onto the grout lines (or follow the directions on the cleaning product) and let it sit for 5-10 minutes.

Use a stiff-bristled brush to scrub the grout lines.

Rinse the area with water and dry with a clean cloth or mop.

You may need a specialised grout cleaner for more stubborn stains.

At Amber, we recommend Chemforce Oxitec-M Masonry Cleaner- a chlorine-free concrete, tile, and grout cleaner. Or, try Spirit HDC- a heavy-duty super alkaline cleaner for grout joints with built-in grease and grime.

What Brands of Grout Does Amber Stock?

We carry a selection of high-quality grouts from reputable building and tiling companies. All offer a range of grout colours and formulations to suit different design schemes and tiling applications.

Ardex grouts are easy to use, with good workability and smooth application. Ardex produces specialty grouts for specific applications, such as swimming pools and exterior facades.

Kerakoll is a brand known for its eco-friendly and sustainable building products, including tile grouts. They formulate their grouts with natural raw materials and are free from harmful chemicals.

Laticrete provides a range of tile grouts known for their durability and stain resistance. They also provide comprehensive technical support to ensure proper installation and long-term performance of their products.

Should Grout Be Sealed?

Yes, tile grout should be sealed to prevent dirt, debris, and liquids from penetrating the surface and discolouring or damaging it. Sealed grout is also easier to clean and maintain.

Different types of grout require different sealers, so it's important to choose the right sealer for your grout.

Amberseal Grout Sealer is a solvent-based sealer designed specifically for sealing grout joints. It provides long-lasting stain resistance, keeps grout looking like new, and improves cleanability.

STAIN-PROOF® 40SK Consolidator and Water Repellent is an invisible and breathable sealer that protects porous tile and grout from damage caused by water and salts.

How Do I Remove Grout From Tiles?

Use a damp, clean sponge to remove excess grout 10-15 minutes after you've finished grouting.

If you do not correctly remove the excess grout, a thin layer of grout, known as "grout haze", will be left on the surface of your tiles. If left unaddressed, grout haze will harden and become difficult to remove, affecting the appearance of your tiles.

To remove grout haze, mix a grout haze remover solution according to the manufacturer's instructions and apply it to the affected areas. Allow the solution to sit for a few minutes, then scrub your tiles with a stiff-bristled brush to remove the grout residue. Finally, rinse your tiles with clean water and dry them with a clean cloth or mop.

Try STAIN-PROOF® Acidic Cleaner- a new technology acid cleaner for removing efflorescence, rust stains, and grout haze.

For heavy grout haze, we recommend Efflorescence Off- a commercial-grade acid cleaner.

What Colour Grout Do I Use With White Tiles?

A light grey or a neutral light beige grout is typically recommended for white tiles. These colours provide a subtle contrast and help to highlight your white tiles without being too stark or overpowering.

How Do I Grout Wall Tiles?

Wait at least 24 hours after installing your tiles to begin grouting.

Mix the grout according to the manufacturer's instructions using a bucket and a grout mixing paddle.

Apply the grout to the tiles using a rubber float, holding the float at a 45-degree angle and working the grout into the joints.

Once you've applied the grout, use the float to remove any excess grout from the surface of the tiles.

Wait approximately 10-15 minutes for the grout to set before using a damp sponge to wipe away any remaining residue.

Allow the grout to dry for at least 24 hours before sealing it to protect it from stains and moisture.

Work carefully to avoid damaging your tiles, and always wear gloves

to protect your hands from the chemicals in the grout.

What Colour Grout Do I Use With Grey Tiles?

When choosing a grout colour for grey tiles, pick a slightly lighter or darker grey than your tile colour. This pairing can provide a cohesive and seamless look without creating too much contrast or making the grout lines too prominent.

Do You Want Help With Tile Grout?

Do you still have questions about tile grout? Speak to the team here at Amber for personalised advice and guidance on all things grout and tiling.

Contact Amber today or find your local store here.