Beige Tiles
You are viewing 12 of 95 products
Nordic

Beige

600mm x 600mm x 10mm Rectified

Nordic

Beige

300mm x 600mm x 10mm Rectified

Nordic

Beige

300mm x 300mm x 10mm Rectified

Taurus

Ivory

300mm x 600mm x 10mm Rectified

Molten

Ash

300mm x 600mm x 8.5mm Rectified

Crosscut

Marfil

600mm x 600mm x 9.5mm Rectified

Crosscut

Marfil

600mm x 600mm x 9.5mm Rectified

Crosscut

Moka

600mm x 600mm x 9.5mm Rectified
Experts Advice
Bringing the experts to life
Featured Projects
08.11.23
How To Start Your Bathroom Renovation: What Should You Do First?
Starting a bathroom renovation is like finding the perfect shower temperature- challenging but not impossible...
Cream Tiles
Cream tiles are popular in modern home design due to their ability to complement a range of styles and colour schemes. With their subtle colour, ranging from ivory to almond, cream tiles create a minimalist look that helps balance darker elements in a room. Additionally, their reflective properties make a space feel larger and brighter.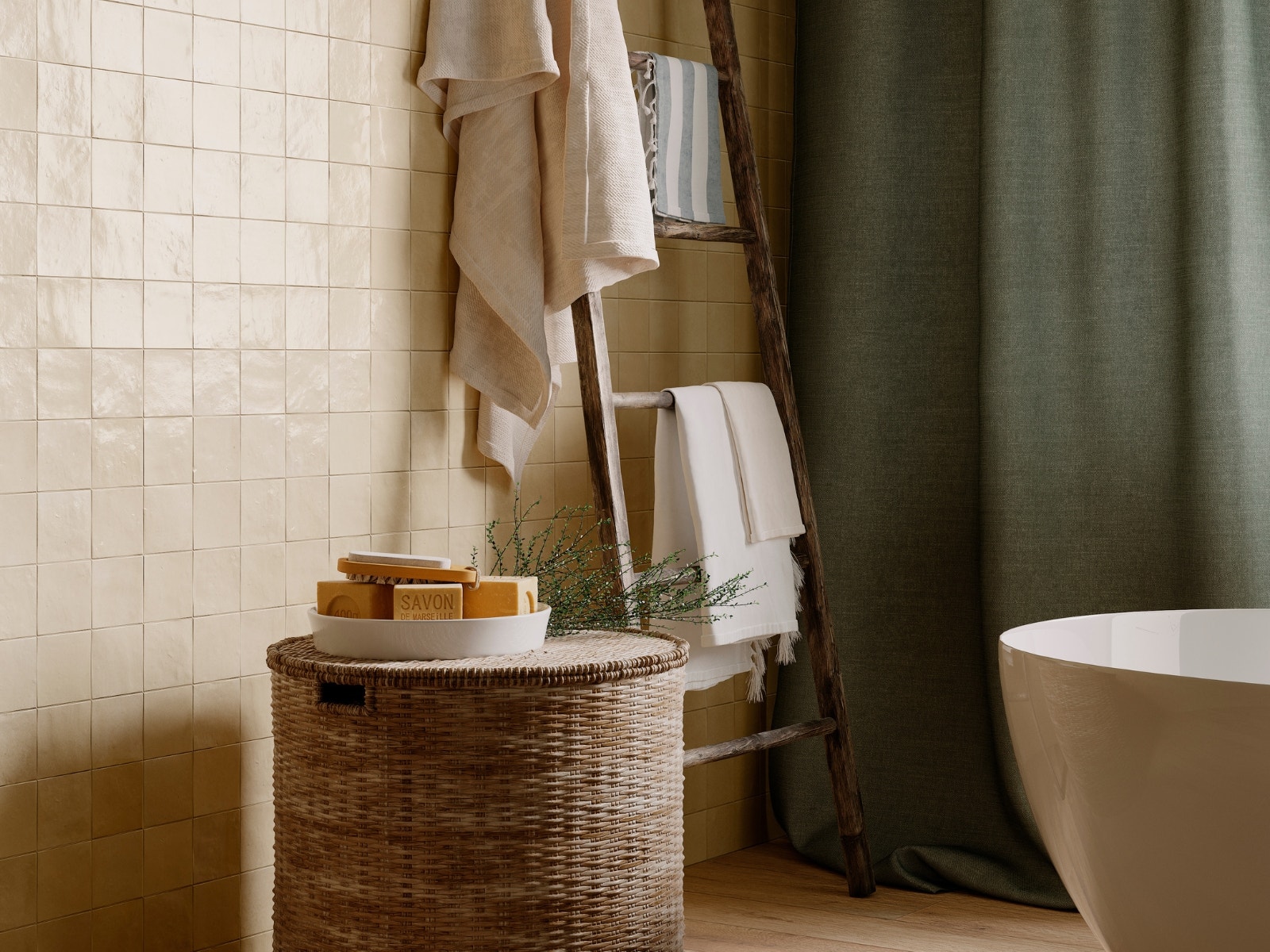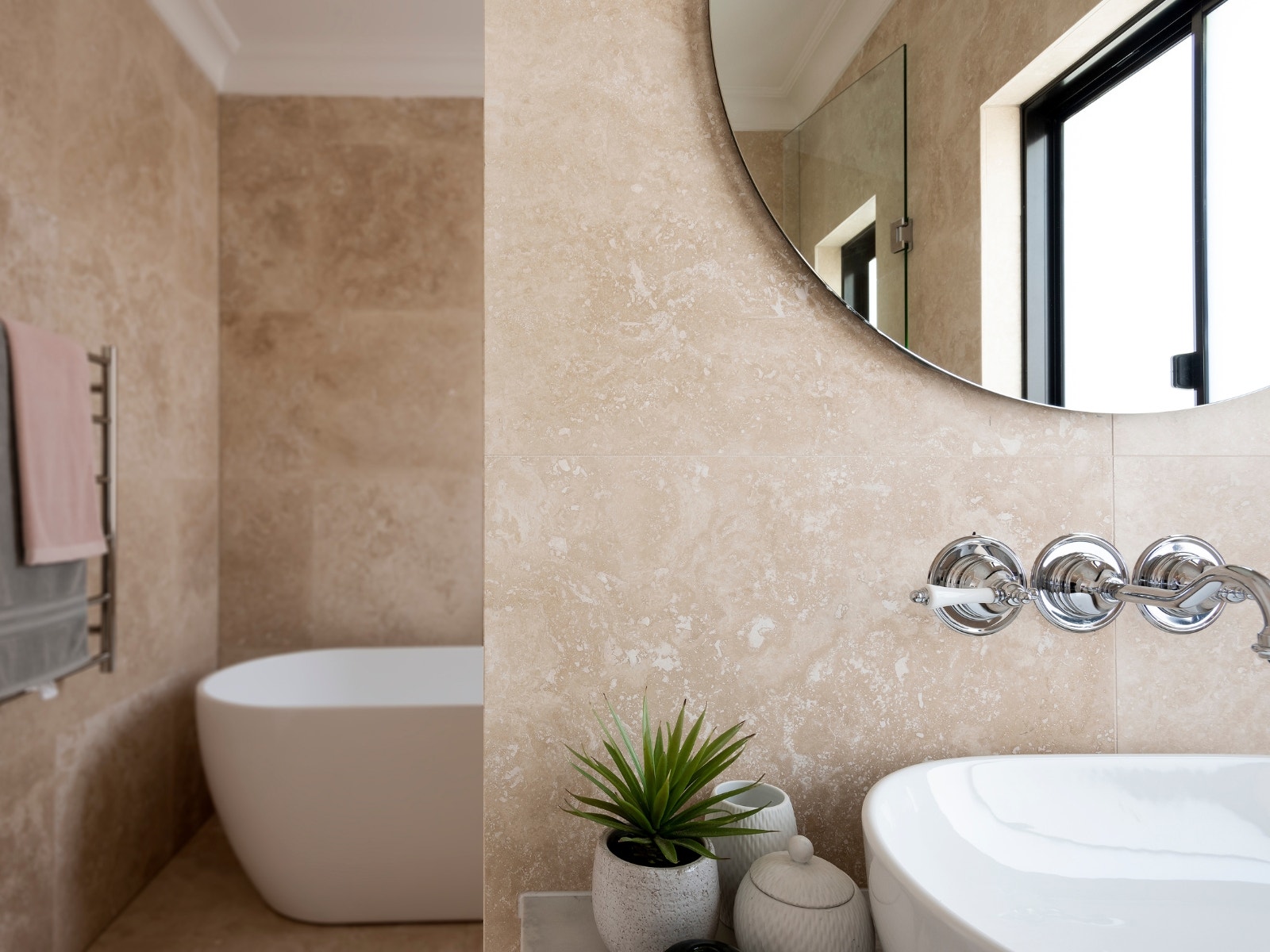 ---
Cream Tiles FAQ's
What Are Cream Tiles?

The colour cream is associated with elegance and sophistication, as it has been used to decorate some of the most iconic buildings throughout history. From ancient palaces to modern art galleries, cream tiles have been a staple in interior design for centuries- and they continue to be a popular choice today.

Cream tiles are available in different styles like mosaic, subway, and natural look. Tile finishes include glossy, matte, and textured. They also come in several materials:

Glass

Ceramic

Porcelain

Marble

Travertine

Where Do Cream Tiles Look Best in the Home?

Cream tiles look stunning anywhere in your home, especially in bathrooms and kitchens.

Bathroom

Cream bathroom tiles are a great way to create a serene spa-like atmosphere. Use cream subway tiles for a clean and minimalistic backsplash. Another option for cream wall tiles is on an accent wall for interest without overwhelming the space. For added visual effect, lay backsplash and accent tiles in straight or diagonal offset, herringbone, basketweave, or chevron pattern.

For your floor, large textured cream tiles are an excellent neutral backdrop against other colours you want to introduce.

Pair cream bathroom tiles with natural wood tones to add warmth and depth to your bathroom. Wood cabinetry and handles are an excellent way to incorporate wood tones.

For sink fixtures, matte black, gold, or brass against cream bathroom tiles offers a luxurious look that allows your tiles to shine.

Kitchen

Cream subway tiles or mosaics are excellent for an understated yet stylish kitchen backsplash.

Cream-tiled countertops paired with light-coloured cabinets will give your kitchen a fresh and natural feel. Tiles are made from durable materials like ceramic and porcelain, making them ideal for high-moisture areas like kitchen countertops.

Cream floor tiles are a perfect choice for a minimalistic and chic aesthetic. Consider experimenting with cream patterned or marble look tiles to create some visual interest.

Are you wondering, 'what colour grout for cream tiles should I use?' Using a grout that matches the colour of your cream tiles, such as an off-white or light beige, creates a seamless and cohesive look. The tile is highlighted rather than the grout lines.

Are Beige Tiles Coming Back in Style?

Yes, beige tiles are becoming increasingly popular. Home design has recently shifted towards incorporating neutral-toned tiles such as beige, cream, and ivory. Beige tiles offer a simultaneously timeless and modern look.

Is It Better To Have Light or Dark Tile Floors?

There is no definitive answer to whether light or dark tile floors are better, as it largely depends on personal preferences and the intended aesthetic of your space. Light tile floors tend to make rooms appear brighter and larger, while dark tile floors add drama and sophistication to a room.

Does Cream Colour Flooring Make a Room Look Bigger?

Yes, cream colour flooring doesmake a room look bigger. Light colours reflect more light and brighten a space, making it appear more open and airy. Cream tiles are an excellent option if you're looking to create the illusion of a larger area.

Do You Need Help Bringing Cream Tiles Into Your Home?

At Amber, our experienced and friendly team is here to answer any questions about cream tiles. From selecting the right shade of cream tile to installation, we're here tohelp.

Check out our selection of cream tiles today and find the perfect tile for your home project. Contact us, or find your local store here. Also, follow us on social media for the latest tile trends and updates.