Cladding
You are viewing 12 of 74 products
Experts Advice
Bringing the experts to life
Featured Projects
08.11.23
How To Start Your Bathroom Renovation: What Should You Do First?
Starting a bathroom renovation is like finding the perfect shower temperature- challenging but not impossible...
Cladding
The Australian climate can be harsh. Sweltering summers and cold winters can easily transform a poorly-insulated home or business into an unpleasant environment that can leave you, your family, your staff or your customers feeling uncomfortable.

That's where cladding comes in. An increasingly popular addition to residential and commercial properties, cladding acts as a protective layer for your home or business. It proactively shields a building from the effects of the weather and the impact of the harsh Australian environment, improving structural integrity and providing outstanding insulation in extreme heat and cold. And that's not all - in addition to its durability and protective strength, cladding boosts the aesthetic and visual appeal of a building's façade, transforming unappealing or drab exteriors into engaging, eye-catching and attractive features, and potentially even raising the overall value of a property.

Explore the great benefits external cladding can offer your home or property with Amber's exceptional products. We stock only the finest external cladding options on the market, and all our cladding products have been expertly crafted with style, aesthetics and longevity in mind. Valuing the individual preferences of our many valued clients, we ensure we have a varied range of stylistic, colour and textual possibilities on offer just waiting to be explored. When you choose Amber for your external cladding installation, you'll transform your property into a comfortable and welcoming space you'll never want to leave.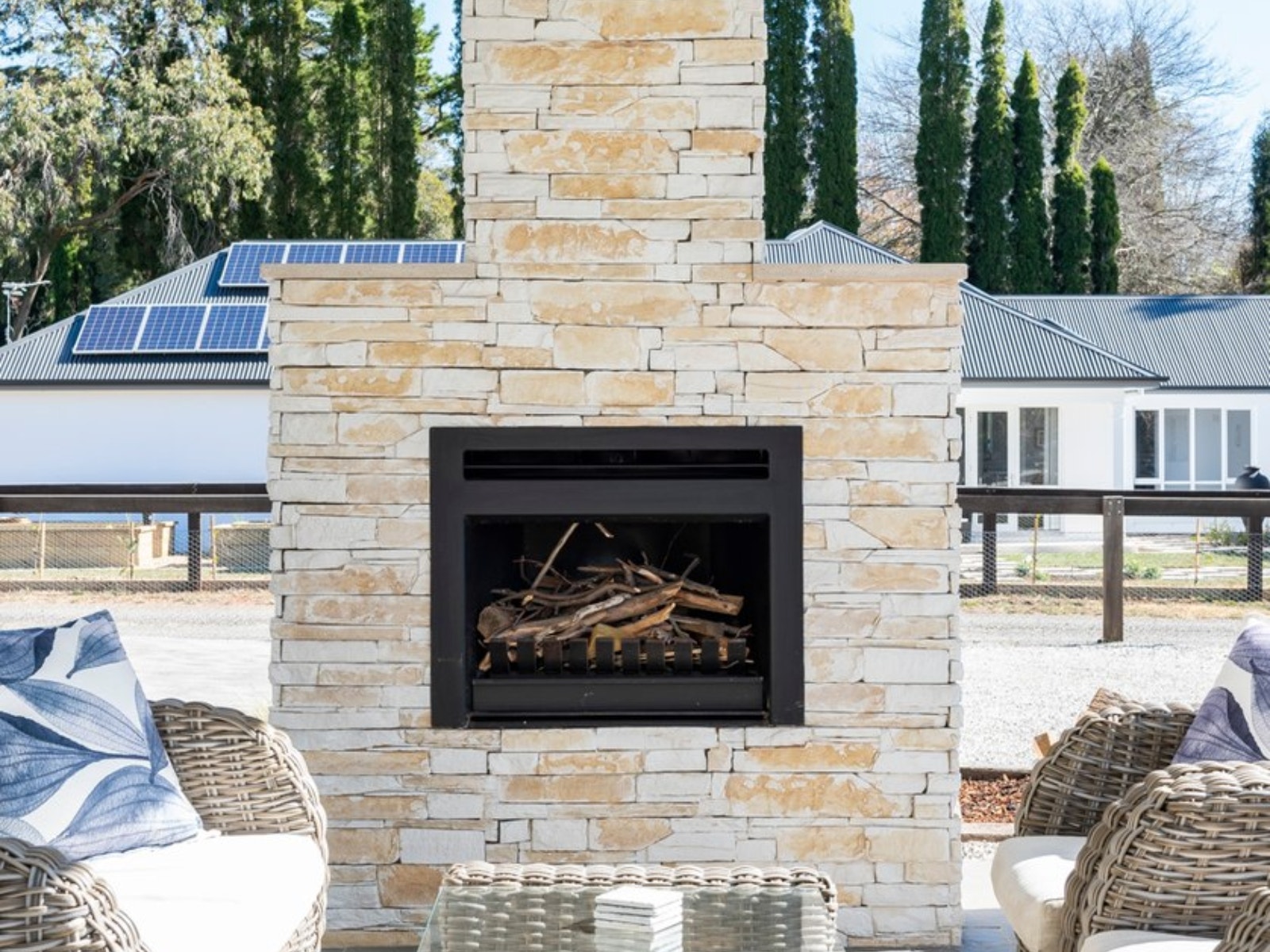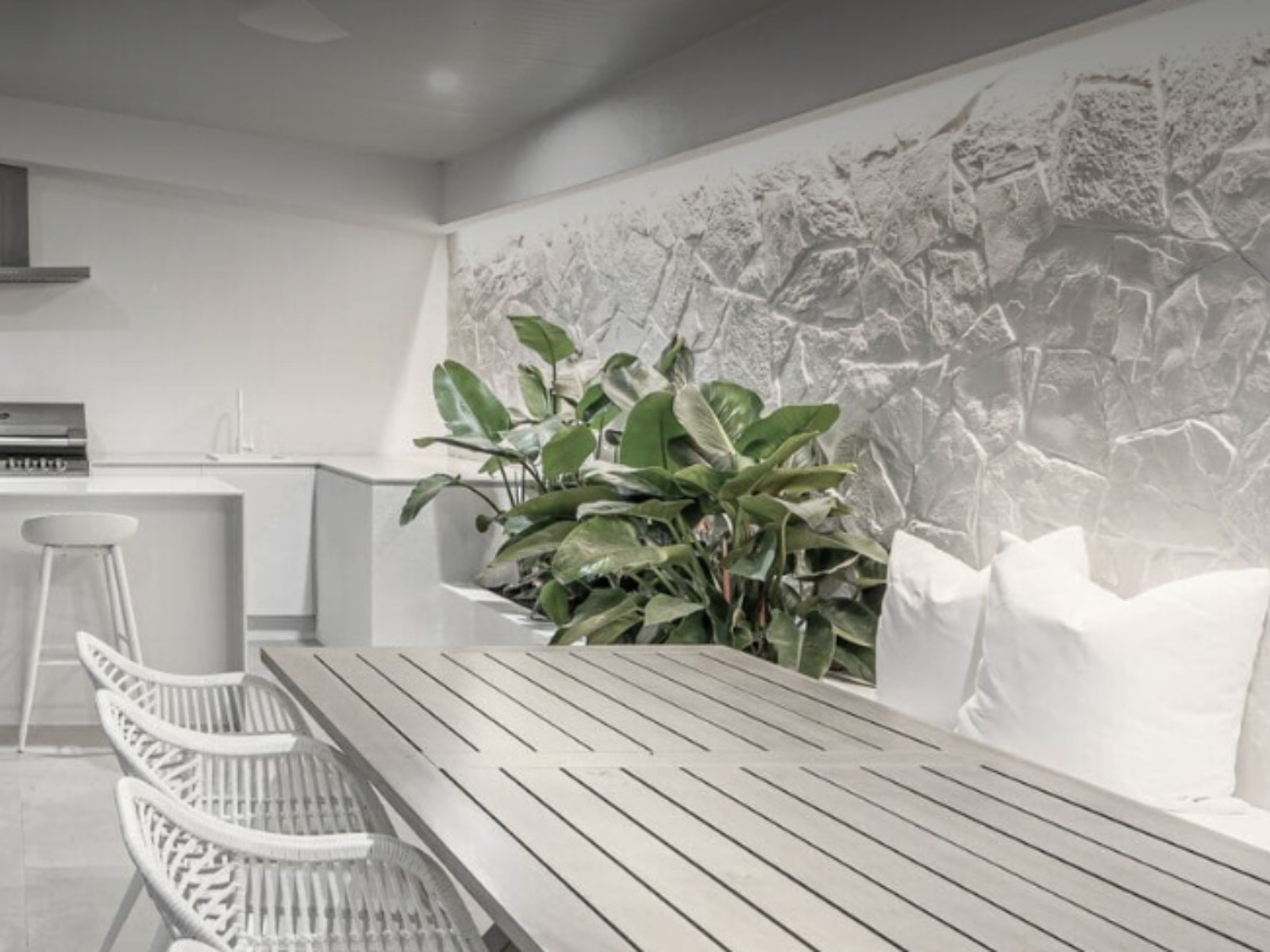 Featured cladding
At Amber, we stock a range of tried and tested cladding products loved by our valued clients.
These include:
Amber Cladding
Ledgestone
Marseille Split Cladding
Stackstone
Veneer Stone Arctic
Veneer Stone Dressed Edge
Veneer Stone Dry Stack
Veneer Stone Ledgestone
With all these fantastic options to choose from, you'll surely find something that suits your home, business and budget. Browse our great range of stock, or get in contact with our friendly team of cladding experts to learn more about what we can offer.
Amber has the answer - Cladding
---
Cladding FAQ's
What Material Is Used for Cladding?

Cladding is made from various materials, including stone and brick veneer variations.

At Amber, we offer an extensive range of stone, stone-look, and brick veneer cladding.

Natural stone cladding made from limestone, marble, slate, and travertine is known for its strength and resistance to weathering.

Stone-look cladding is made from materials that mimic the appearance of natural stone, so you get the look of stone at a lower cost.

Amber's stone-look or "veneer stone" cladding is made from reconstituted sandstone. Crushed natural stone and a cementitious binder is moulded into different shapes, sizes, and textures to mimic the look of natural stone.

Our veneer stone cladding options include reproductions of

Bluestone

Sandstone

Slate

Travertine

Limestone

Another cladding option is brick veneer, where thin slices of brick are used to give the appearance of a solid brick wall. Veneers are more affordable and easier to install than a solid brick wall.

At Amber, we offer limestone, sandstone, and slate reproduction brick veneers made from reconstituted sandstone.

Which Cladding Is Best?

The best cladding material depends on factors such as budget, maintenance requirements, aesthetic preferences, your home's location, and climate.

Here are some things to consider about different internal and external cladding options.

| | | |
| --- | --- | --- |
| Cladding Material | Pros | Cons |
| Metal | Hardy, low maintenance, and fire-resistant. | Expensive and doesn't have the best insulation properties. |
| Stone | Durable and weather-resistant. Adds significant value and curb appeal to your home. | Can be expensive, heavy, and difficult to install. |
| Veneer | Cost-effective, lightweight, easy to install, and low maintenance. | May not be as durable as natural materials and often limited design options. |
| Wood | Natural with an inviting appeal and good insulation properties. | Susceptible to rot and insect damage and requires regular maintenance. |

What Are Cladding Types?

There are many cladding types available:

Aluminium

Brick

Glass

Metal

Stone

Vinyl

Wood

Amber provides a range of cladding options, including natural stone, stone-look, and brick veneer cladding. Our stone-look and brick veneer cladding features veneer stone made from reconstituted sandstone.

Our cladding options offer a variety of textures and colours to create a beautiful and long-lasting finish for your indoor and outdoor spaces.

Which Type of Cladding Is Most Popular?

Australia's most popular cladding used around the exterior and interior of the home is stone cladding.

Stone cladding adds a natural and long lasting aesthetic to any decor, be it traditional or contemporary, suiting most Australian homes.

Which Stone Is Used for Stone Cladding?

Various natural stones are used for stone cladding, including granite, limestone, sandstone, slate, and travertine. The specific type of stone used depends on availability, cost, and aesthetic preferences.

At Amber, we offer natural stone cladding options in a range of textures and colours, including

White

Ivory

Cream

Sand

Terracotta

Brown

Light Grey

Grey

Charcoal

We also offer veneer stone options that mimic the look of natural stone, including limestone, sandstone, and slate. The result is lightweight and durable cladding with the appearance of natural stone at an affordable price.

Our veneer stone ismade from reconstituted sandstone and has been designed to improve with age. When unsealed, it takes on an authentically aged patina after years of weathering. On the other hand, simply seal the stone with a sealer to retain the fresh quarried look and enhance its natural colours.

Cladding at Your Local Amber Showroom

If you're looking for a high-quality cladding solution for your home or construction project, Amber has the answer.

With a range of natural stone, stone-look, and brick veneer options, you'll find the perfect cladding to complete your design vision.

Our team of experts is ready to help you start your cladding project. Contact Amber today or find your local store here.