Black and White Tiles
You are viewing 12 of 14 products
Contrasti

Anthracite

200mm x 200mm x 8.5mm Rectified

Contrasti

Antracite

200mm x 200mm x 8.5mm Rectified

Contrasti

Celadon

200mm x 200mm x 8.5mm Rectified

Abitare

Rome

200mm x 200mm x 8.5mm Rectified

A Mano

Ardesia

200mm x 200mm x 8.5mm Rectified
Experts Advice
Bringing the experts to life
Featured Projects
08.11.23
How To Start Your Bathroom Renovation: What Should You Do First?
Starting a bathroom renovation is like finding the perfect shower temperature- challenging but not impossible...
Black and White Tiles
Black and white tiles feature contrasting patterns, often of geometric or abstract shapes. The bold contrast of the two colours creates a visually striking and dynamic floor or wall covering that can add interest to any space. Whether indoors or outdoors, black and white tiles will bring elegance and sophistication to your home.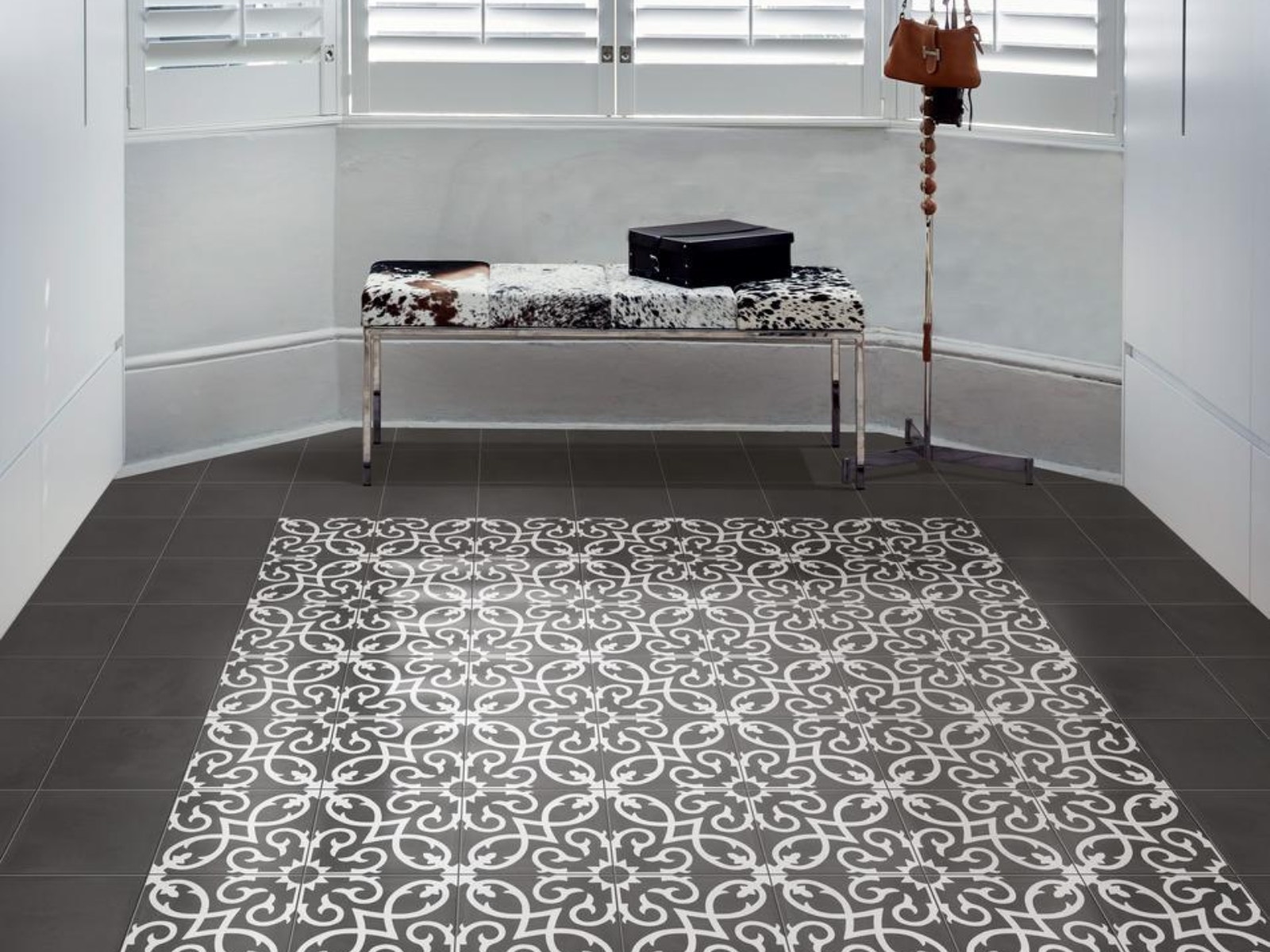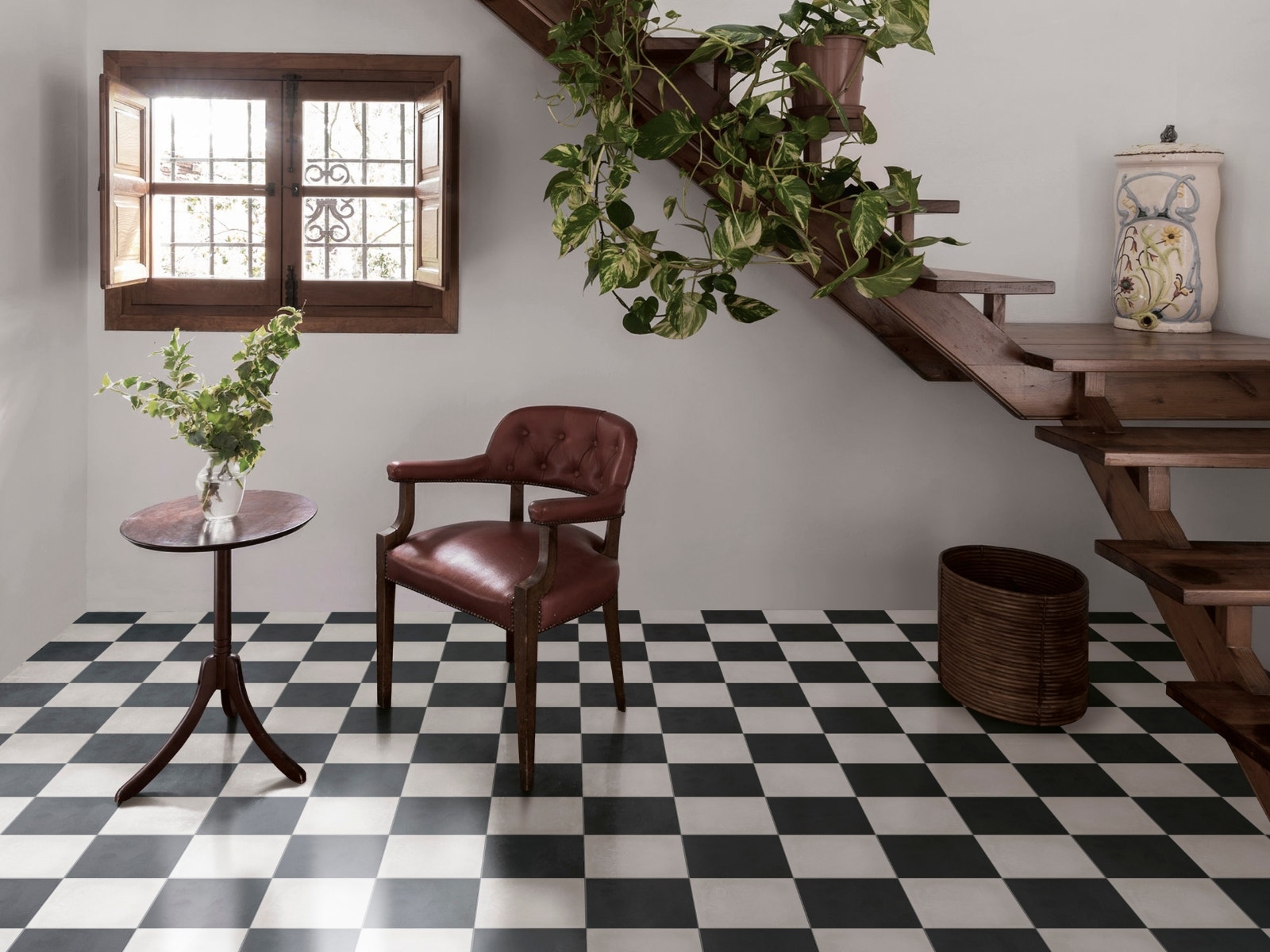 Featured Black and White Tiles
Abitare

Special Price

$38.40

Regular Price

$105.55

A Mano

Special Price

$38.40

Regular Price

$99.79

A Mano

Special Price

$38.40

Regular Price

$100.75
---
Black and White Tiles FAQs
What Sizes of Black and White Tiles Are Available?

Black and white tiles are commonly available in

100mm x 100mm

200mm x 200mm

300mm x 300mm

400mm x 400mm

Keep in mind that the availability of sizes will vary depending on the manufacturer and the specific tile design. It's always best to check with your local tile supplier to see what sizes are available.

What Styles of Black and White Tiles Are Sold?

Black and white tiles feature an extensive variety of designs, ranging from simple geometric shapes to more intricate and decorative patterns.

Some common designs on black and white tiles include

Geometric Shapes

. Examples include squares, triangles, diamonds, and hexagons.

Floral Designs

. Featuring intricate and delicate leaves and blooming flowers. The damask floral pattern is particularly sought-after and eye-catching.

Art Deco

. Bold graphic designs inspired by this era include zigzags, chevrons, and sunbursts.

Victorian

. Detailed and decorative designs inspired by this

era include scrolls, filigree, and fretwork.

Houndstooth

.

This pattern consists of broken checks or jagged tooth-like shapes.

Are Black and White Tiles Outdated?

Black and white tiles are timeless design elements that have been popular for centuries and are not considered outdated.

Some of the earliest examples of black and white floor tiles can be found in the Middle East, where they've been used in Islamic architecture for centuries. In Europe, black and white tiles have been used to decorate churches, palaces, and other grand buildings since the Renaissance period. During the Art Deco period of the 1920s and 1930s, black and white tiles became fashionable to create dramatic floor patterns.

Today, black and white tiles remain an in-demand decor choice. From traditional to contemporary design, these tiles will add a bold and graphic touch to any space.

What you choose to pair with your black and white tiles will help keep them looking on-trend. Natural wood tones add warmth and texture, while metallics like gold, silver, or copper lend shine and glamour to a black and white tiled area. For a really fun look, try adding soft pastel shades like pink, lavender, or mint green to your black and white tile scheme.

What Colour Grout for Black and White Tiles?

When selecting a grout colour for black and white tiles, choose one that blends seamlessly into the edges of the tiles to avoid disrupting the pattern. We recommend using white grout, as it's the most neutral colour in the tile.

Another option is a mid-toned neutral grout colour, such as grey. Using grey grout can create a harmonious look that isn't too bold or understated.

Questions About Installing Black and White Tiles?

Do you need help installing black and white tiles at your place? At Amber, we have the expertise to help answer your questions about installing tiles. We look forward to assisting you! Contact us or find your local store here.