Concrete Pavers
You are viewing 12 of 116 products
Experts Advice
Bringing the experts to life
Featured Projects
08.11.23
How To Start Your Bathroom Renovation: What Should You Do First?
Starting a bathroom renovation is like finding the perfect shower temperature- challenging but not impossible...
Concrete Pavers in Australia
Whether you're a do-it-yourself weekend warrior or a professional landscaper, concrete pavers are a great option for a range of outdoor settings. Whether it's a patio, pathway or driveway, pavers are the way to go. They're easy to install, durable, and relatively inexpensive compared to other materials, like concrete or bricks.

Here at Amber, we offer a variety of concrete pavers to suit any project, from small pavers for residential patios to large concrete pavers for commercial car parks. With so many shapes, sizes, and colours available, it's easy to find the perfect pavers for your next project.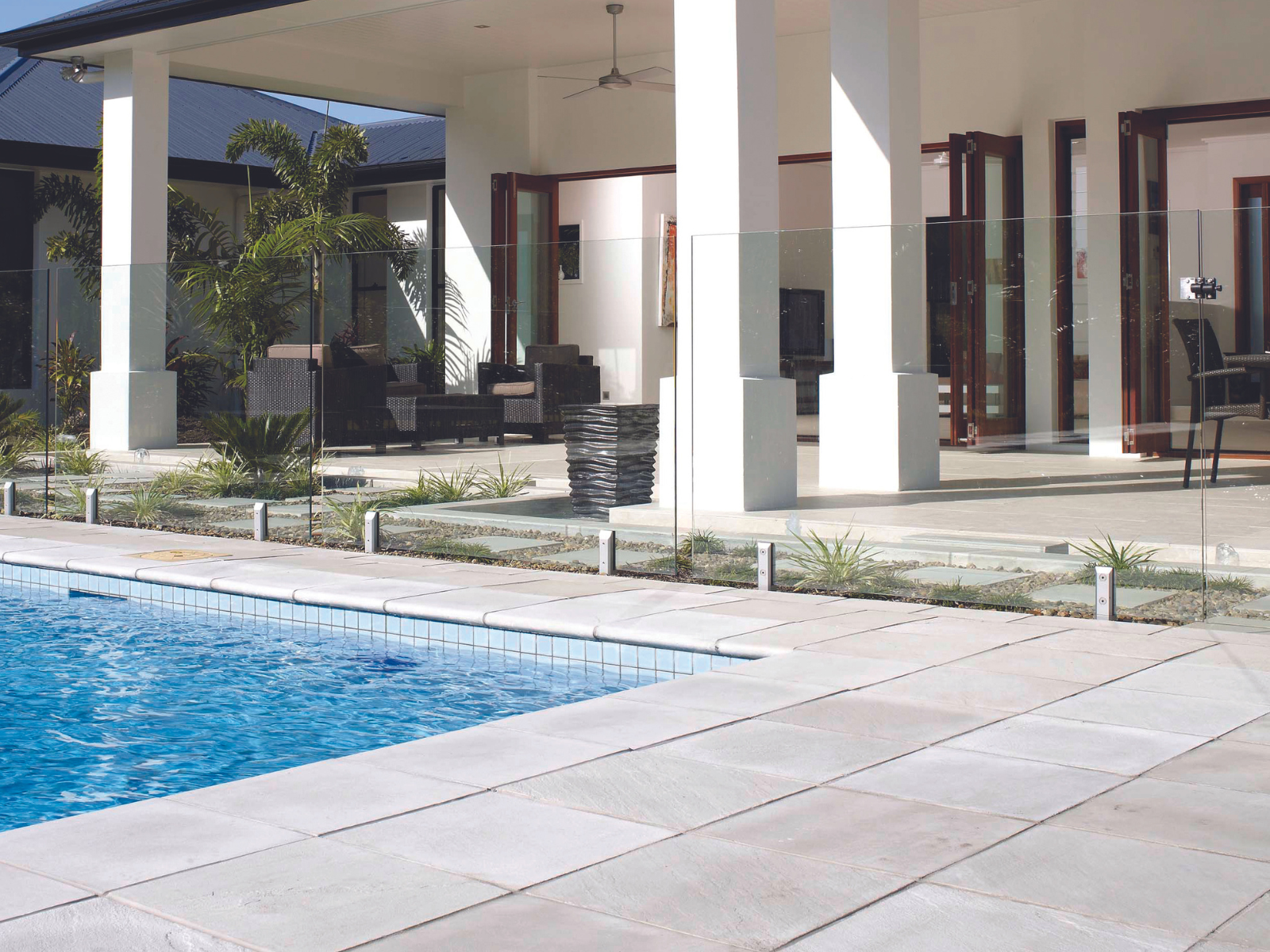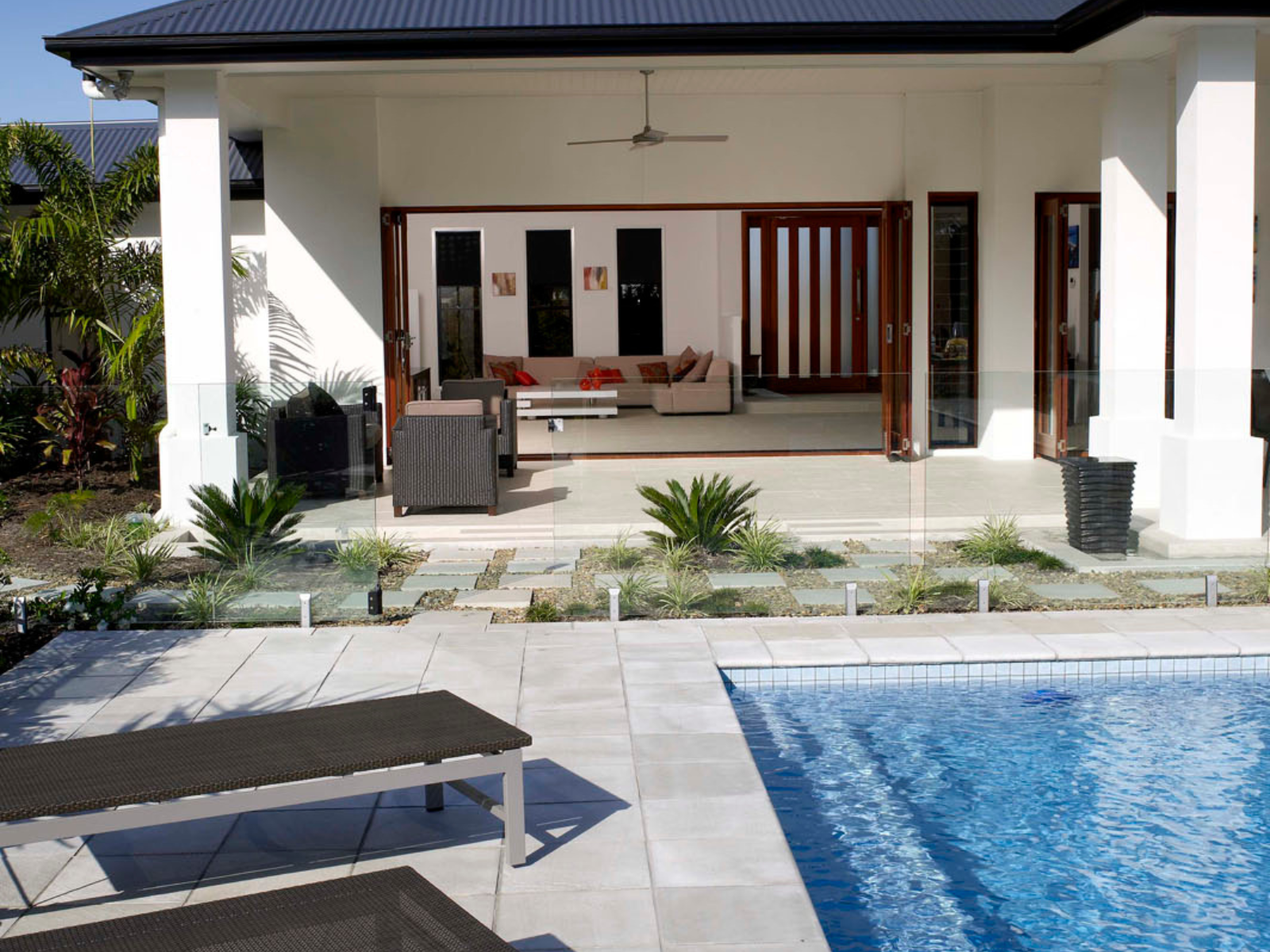 ---
Concrete Pavers FAQ's
Is It Cheaper To Use Pavers or Concrete?

Compared to concreting, paving is a more cost-effective solution, particularly for larger spaces. The preparation for pouring concrete is more involved, usually requiring excavation before laying formwork and then steel work. This level of preparation means higher labour, equipment, and material costs, making pavers a cheaper option overall.

Amber pavers range in affordability, so you'll be able to find a paver that's right for your project and your back pocket.

How Much Does a 20 ft x 20 ft Concrete Paver Patio Cost?

It depends on a few factors, such as the type of concrete pavers you use and whether you will lay them yourself or hire a qualified tradesperson.

The cost of pavers varies depending on the style you choose. You can expect to pay anywhere between $1,400 and $3,900 for a 20 ft x 20 ft patio.

If you're on a tighter budget, you may decide to lay the pavers yourself. However, we recommend hiring a professional for the best results. Most tradespeople offer free quotes, so it's worth getting a few to compare.

What's Better, Pavers or Concrete?

Pavers! Why? Because they offer more design options than concrete. Pavers are also:

Cheaper to lay

Easier to install for DIY projects

Cheaper to update compared to replacing an entire concrete slab

More durable than concrete and less likely to crack

Easier to replace than concrete if any pavers do get damaged

Can I Just Lay Pavers on Dirt?

You can, but laying bricks, pavers and concrete blocks on unprepared dirt is not recommended. Here at Amber, we often get asked how to lay concrete pavers. Here are our five steps:

Prepare the site.

Measure out the area accurately using a tape measure and a string line. Ensure the area where you will lay is visible and well-marked out.

Clear out any grass and rocks.

Make sure you remove the grass from the roots, to stop it from growing back. Use a weed killer to stop grass shoots from growing between your pavers once laid.

Lay down your base.

This step is the difference between a professional-looking job and an amateur one! We recommend using crusher dust first, compacting it, and then laying mortar.

Lay your pavers.

Laying patterns will vary depending on the area you're paving and the desired result. Whatever the case, systematically lay your pavers. Use a rubber mallet to tap the pavers into the mortar gently. You can fill the joints with sand or grout.

Seal your pavers.

This is a great way to get the most life from your pavers. We recommend using Amberseal every few years.

How Long Do Concrete Pavers Last?

If you properly maintain your pavers, you can expect them to last 20-30 years. The lifespan of your pavers will depend on their quality, if you seal them every few years and how much foot traffic they get.

Another important factor for your pavers' longevity depends on how well they are laid, so it's always worth hiring a professional.

Do Pavers Increase Home Value?

Yes, pavers increase the value of your home. Because they are durable and long-lasting, potential home buyers will see a paved outdoor area as a valuable asset. Pavers appear more attractive to buyerscompared to concrete slabs that often crack or show weather stains.

Questions About Concrete Pavers?

Do you have any questions or queries about our concrete pavers? Then get in touch with us or book an appointment to discuss your requirements and find the right pavers for your home.