Accesories
You are viewing 12 of 51 products
Experts Advice
Bringing the experts to life
Featured Projects
08.11.23
How To Start Your Bathroom Renovation: What Should You Do First?
Starting a bathroom renovation is like finding the perfect shower temperature- challenging but not impossible...
Bathroom Accessories
Bathroom accessories provide the ideal finishing touch to your space. From simple towel rails to fashionable soap dispensers, the correct items can transform your bathroom from a showroom to being perfectly at home. Our bathroom accessories are hand-picked to work perfectly with our range of tiles, fixtures and fittings to help you transform your space completely to suit your personal preferences.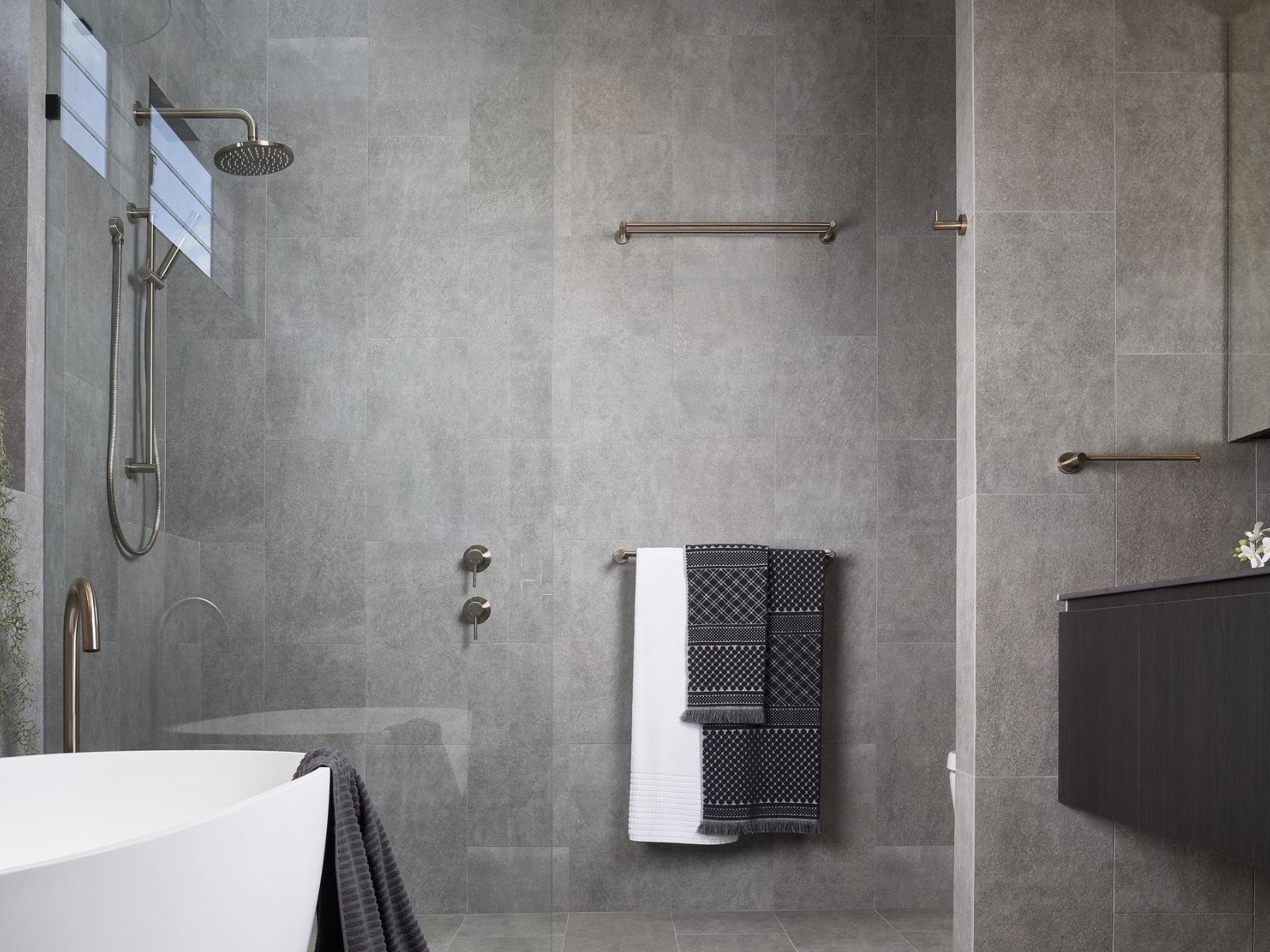 Featured Bathroom Accessories
Our range of bathroom accessories is the perfect complement to your home. Whether you're searching for the perfect finishing touch or you need a complete set to transform your bathroom quickly, we've got the ideal solution. Shop our wide range of bathroom accessories below, from storage and organisers to towel rails and complete sets:

Towel rails and hooks
Towel rails and other wall storage solutions provide an easy way to store and dry towels and other bathing-related objects. Our selection of hooks, loops and rails is the perfect addition to a modern bathroom, available in various colours and finishes to suit your personal tastes and interior design choice.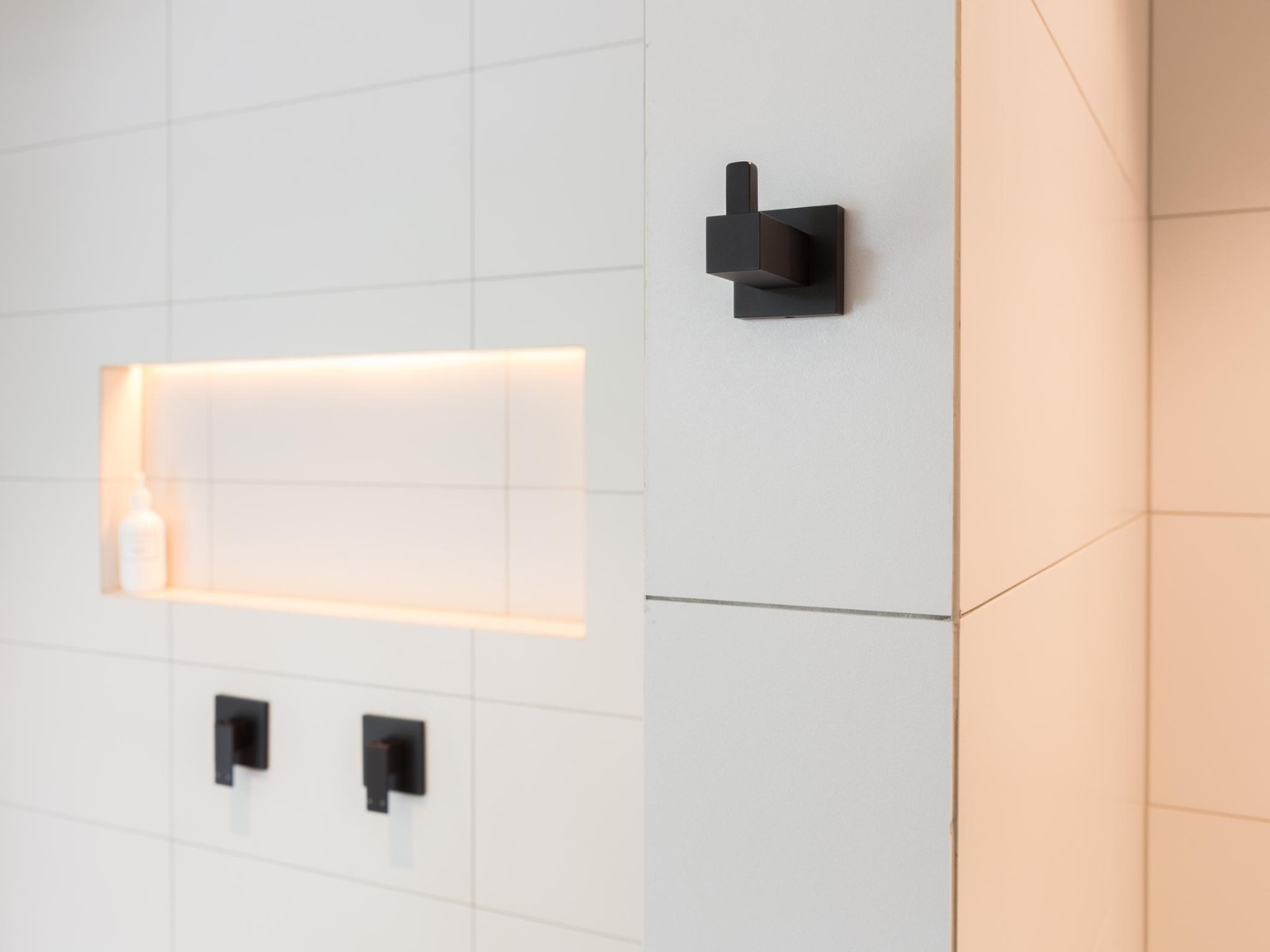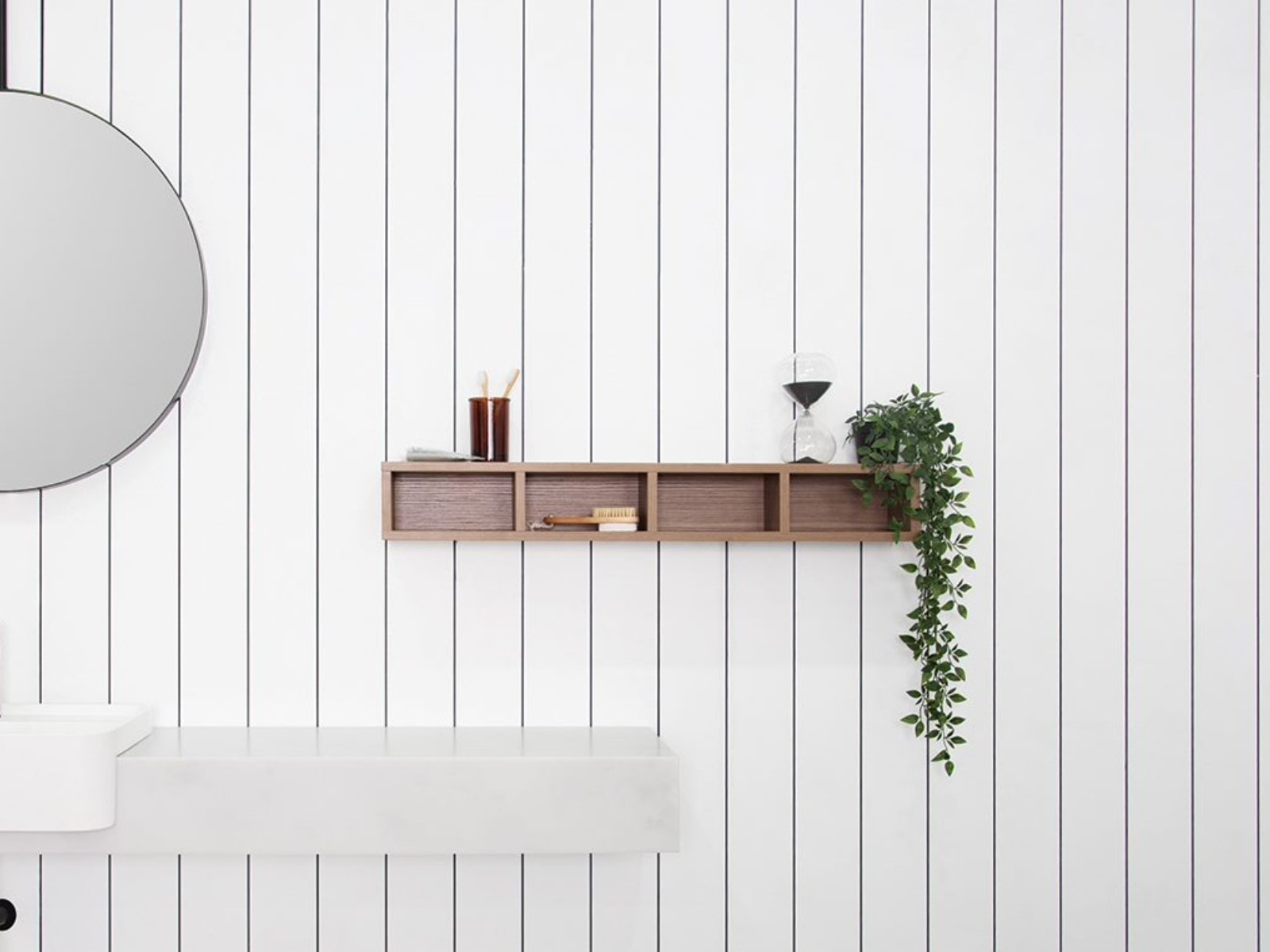 Bathroom storage
Storage provides you with the ideal way to organise your bathroom. From additional bath products to lotions and hair masks, good storage can help to keep your bathroom space clean, clear and uncluttered. Our bathroom storage options enable you to maximise your space without losing your sense of style.
From built-in toilet roll holders to standalone options, we have multiple solutions to streamline your bathroom. Each of our holders is hand-picked for its style and finish, providing luxury and storage in one to prevent unsightly toilet rolls on and around the toilet.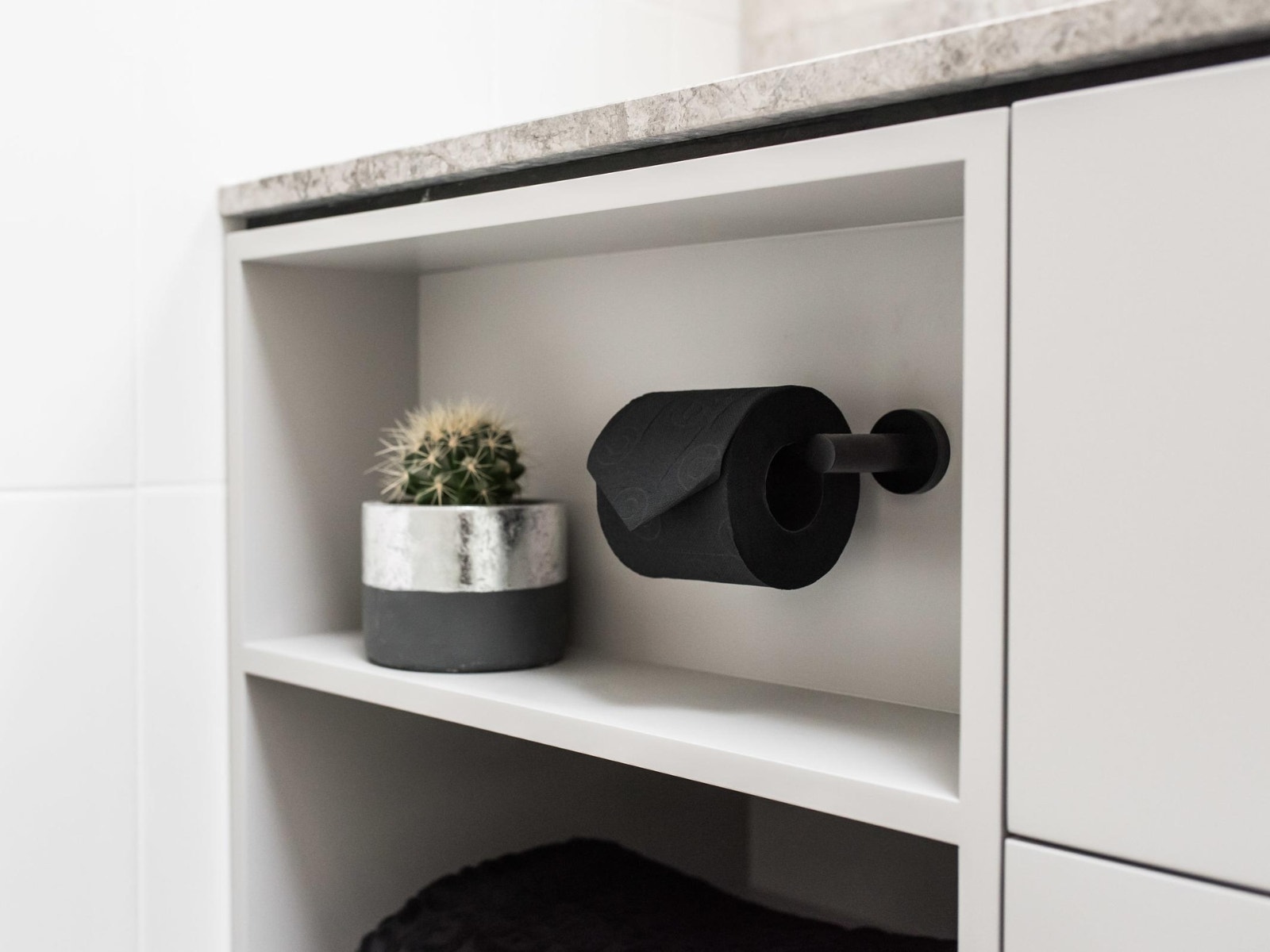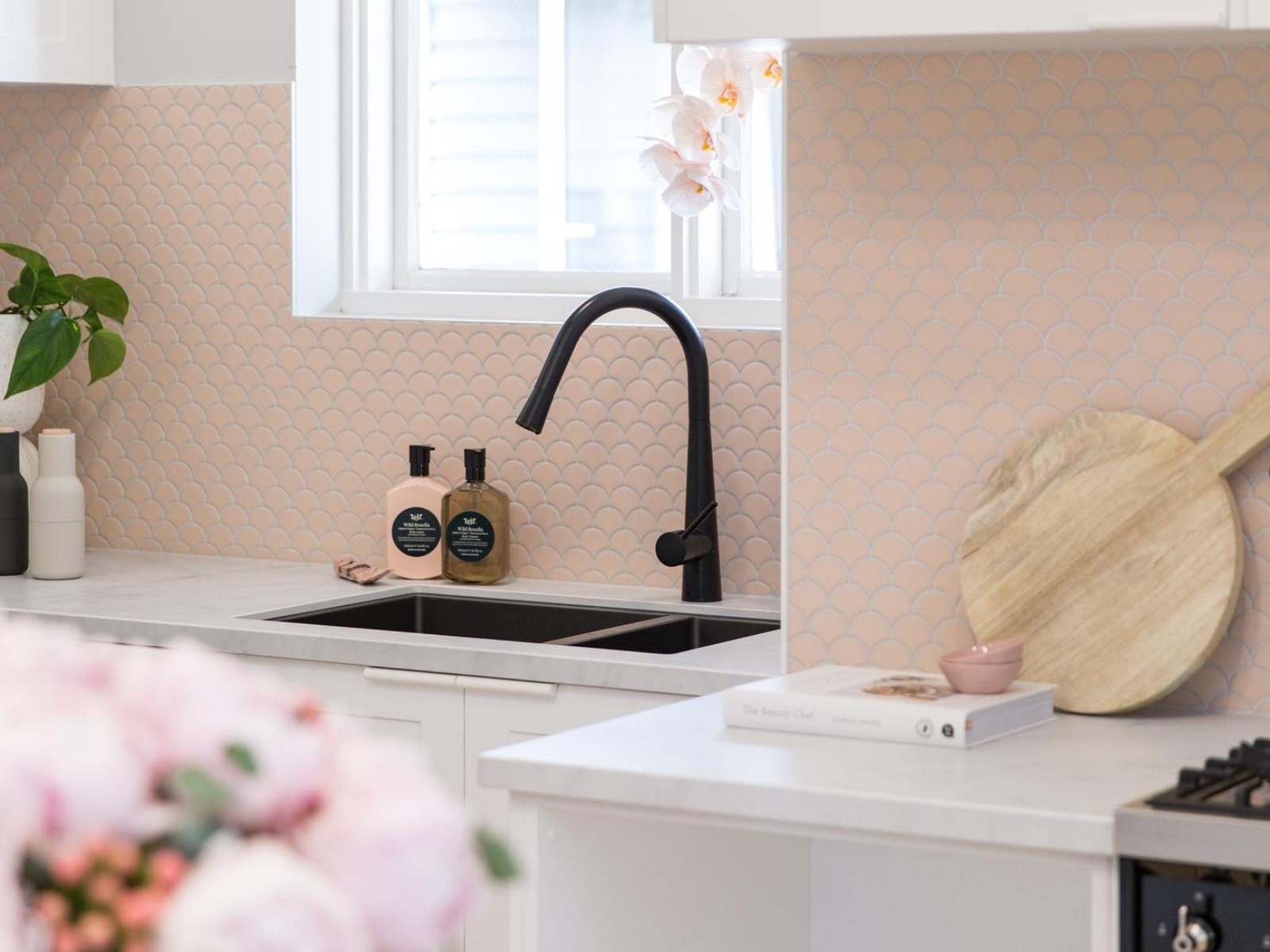 Dispensers and sink items
Dispensers, soap dishes, toothbrush holders and cups are the ideal way to make the most of your sink area while maintaining the style and aesthetic you want for your space. We have many options available to suit many tastes, from simple and classic to ultra-modern and minimalist. Browse today to find the right choice for you.
Shower and bath organisers
From simple shelving to luxurious bath caddies, our shower and bath organisers allow you to keep your bathing space calm, clear and free of distractions. Each item in our collection is chosen to blend seamlessly into your bathroom, providing the additional storage necessary for candles, bath bombs, shampoo, conditioner and more.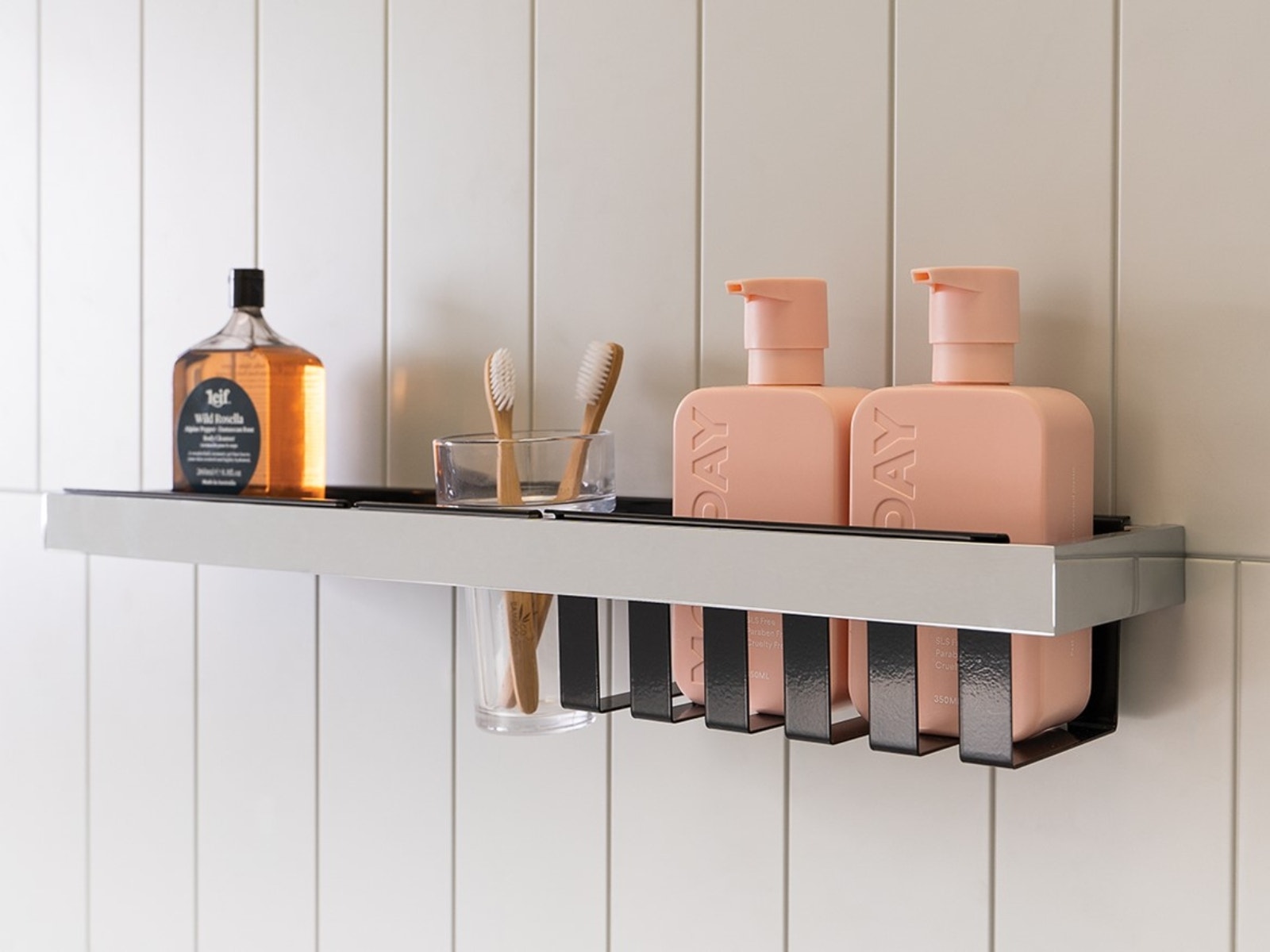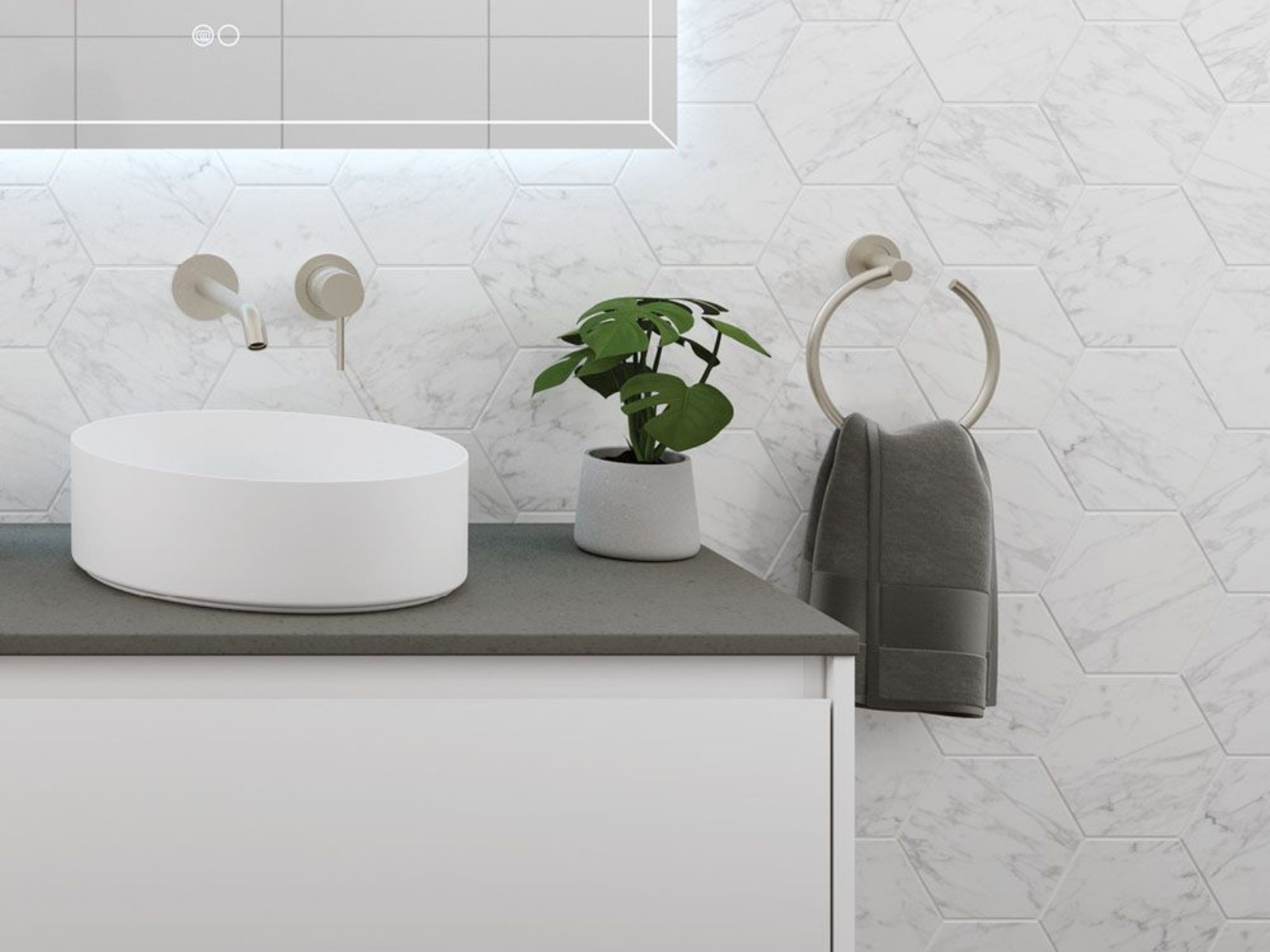 If you'd prefer our team to hand-pick the perfect set for your bathroom, our pre-made bathroom accessories sets are the ideal choice. Chosen to blend in perfectly with a range of styles and finishes, our selections ensure your bathroom looks as cohesive and on-point as possible with matching items that ideally fit your tastes.
---
Bathroom Accessories FAQ's
How do you choose bathroom accessories?

To choose the best bathroom accessories, there are two factors to consider: functionality and style. Functionality covers all of the practical elements you need to get the most use out of your bathroom. For example, a well-placed towel rail makes it easier to dry off after a shower, while attractive storage keeps items stored safely away instead of cluttering up the surfaces in your bathroom. Consider what items would be practical for your bathroom, from toilet roll holders to soap dishes, and make a list of the essentials.

Style is your second consideration. Once you've decided which accessories are essential, you can explore which options suit your tastes. Perhaps you want to continue a minimalist white and black bathroom accessories theme, or maybe you like the idea of warmer, natural tones. Your personal preferences can help you choose bathroom accessories that both fit your purposes and accentuate your bathroom style for cohesive interior design.

How do you decorate your bathroom with accessories?

The right way to decorate your bathroom with accessories depends on your personal preferences and lifestyle. A busy family bathroom, for example, may need more towel rails, hooks and storage space than a high-end bathroom. Choosing a bathroom accessories set can provide you with everything you need to decorate your room in a single box, which is helpful for making the most use of your space. Once you have all your items, all you need to do is experiment with placement.

Exploring online mood boards is a good starting point for deciding where to place accessories in your bathroom. In some cases, familiarity may be a good choice – for example, if you always kept your soap dispenser on your sink, you might want to continue that trend. In others, going for something completely different can help to make your bathroom feel high-end and unique. The choice is yours.

What accessories does a bathroom need?

If you're struggling to figure out which bathroom accessories in Australia you need, a good starting point is looking at what's included in bathroom sets or exploring what other homes have in their bathrooms. For example, most homes will have a soap dispenser or dish, a glass and a toothbrush holder on their bathroom counters. These are practical items for most bathrooms.

Beyond the basics, you may also choose to invest in more permanent accessories. Items like heated towel racks, toilet roll holders and built-in hooks are all popular accessories for bathrooms. Would you like to add finishing touches that perfectly match your current bathroom's aesthetic? Shopping from the exact location, like our online store, is the ideal way to match up your tiles and flooring to your accessories for a cohesive look.

How do you accessorise a bathroom on a budget?

If you'd like to transform your bathroom on a budget, you can best prioritise the essential items that will make the most significant impact. You get the perfect mixture of aesthetic and affordability by going big on a few pieces and opting for cheaper or simpler options on other pieces. For example, splurging on luxury bathroom accessories in Australia for the items you'll see the most is an excellent place to start.

Whether your towel rails are the first thing you'll see on entering the bathroom or a well-decorated sink is crucial to you, sticking to what brings you the most joy is the ideal way to get more for your budget. If you like the look of a large, heated towel rail, you could opt to invest there and go budget-friendly on all other accessories to make the most significant impact where it matters most.

What is bathroom hardware?

Bathroom hardware is anything that is constructed into the bathroom for a particular purpose. For example, the tap for your sink and bathtub are examples of bathroom hardware that you can choose, with a wide range of colour options and finishes to fit into your bathroom vision. Other examples of bathroom hardware include toilet roll holders, towel racks, and rings or bars.

In some bathrooms, items such as soap dispensers and toothbrush holders may be built into the sink or bathroom itself. As types of fixtures and fittings, these permanent additions blend into your bathroom's interior design to create an attractive final look. We stock a wide range of hardware options to help you make the most of your bathroom.

What colours and finish options do bathroom accessories come in?

Your bathroom is as unique as you are – and when it comes to bathroom accessories, there's a wide world of different colourways, patterns, styles and finishes to explore. Perhaps you like the idea of marble bathroom accessories, or maybe you prefer the luxury feel of matte solid colour hardware. Whatever your preference, we stock a selection of bathroom accessories to suit your personal tastes.

One of the best things about interior design is there's no one right answer for how to accessorise your bathroom. You can choose to go bold and bright with clashing patterns or bright colours, or you could take an understated approach with muted tones and matching shapes and lines. Whatever your particular style, our bathroom accessories selection includes something for everyone to enjoy.

Questions About Bathroom Accessories?

Need help selecting the perfect accessories for your bathroom? Speak to our team today to discuss our range. From stylish, minimalist bathrooms to loud, bright family spaces, we stock a selection of accessories that work perfectly for your personal tastes. As bathroom specialists, our expert team can point you in the right direction to make your bathroom perfectly fit your home.

Browse our range online now to discover unique bathroom accessory items or get in touch, and we'll answer any questions you have.