Stone Look Tiles
You are viewing 12 of 137 products
Experts Advice
Bringing the experts to life
Featured Projects
08.11.23
How To Start Your Bathroom Renovation: What Should You Do First?
Starting a bathroom renovation is like finding the perfect shower temperature- challenging but not impossible...
Stone Look Tiles in Australia
If you want to add a sleek, modern look to your room, our stone look tiles may be the perfect choice. Not only do they work well for bathroom floors or decorative wall pieces, but they also look great on patios and paths in your back garden due to their durability and weatherproof properties. Stone look wall tiles and floor tiles are able to replicate the appearance of natural stones, such as marble.

Natural stone tiles are porous and require regular maintenance. This is due to the fact that natural stone absorbs water and moisture and is not easy to dry. With glazed stone look tiles, however, you can simply wipe off any spillages without leaving any unwanted dampness.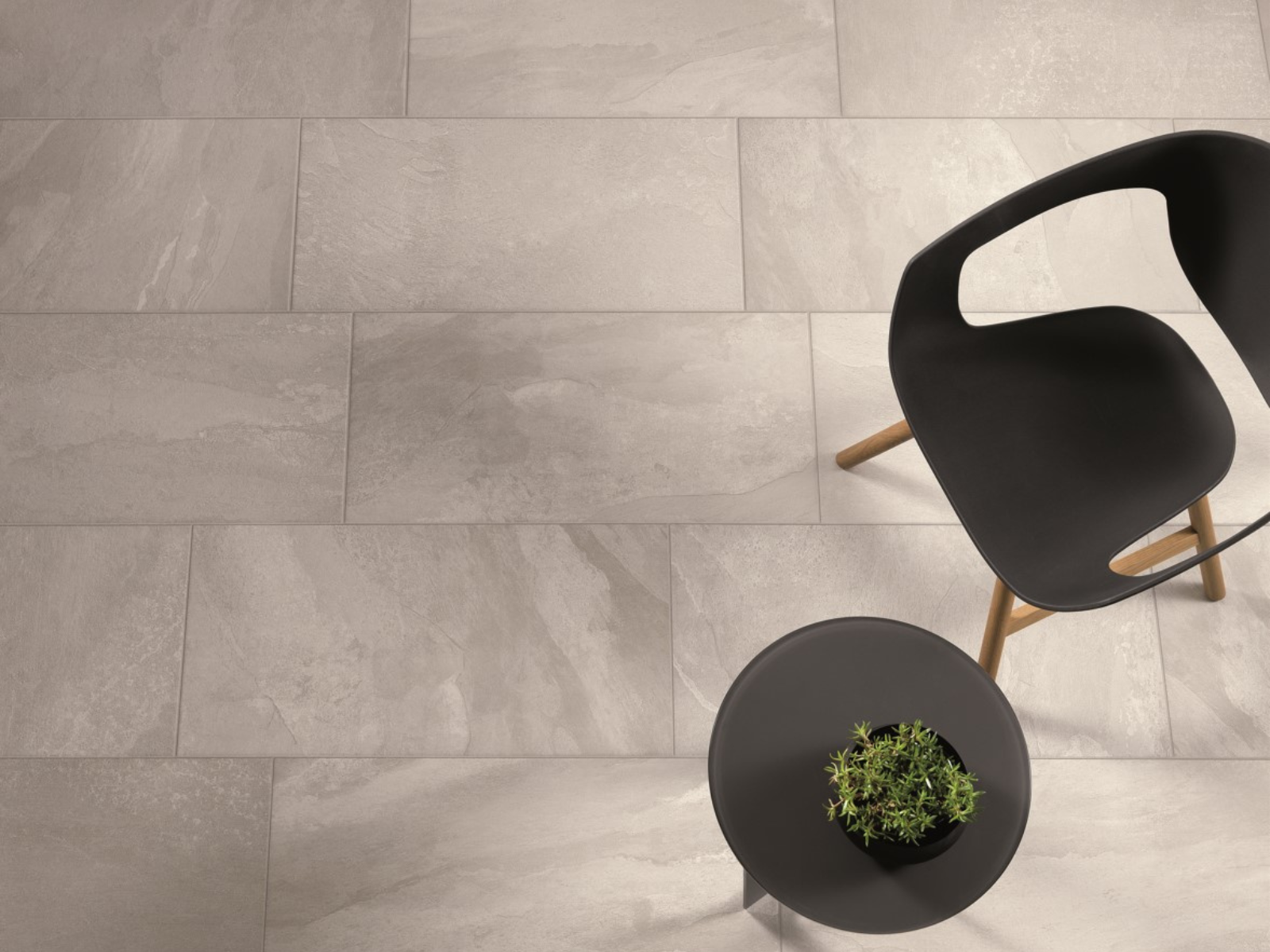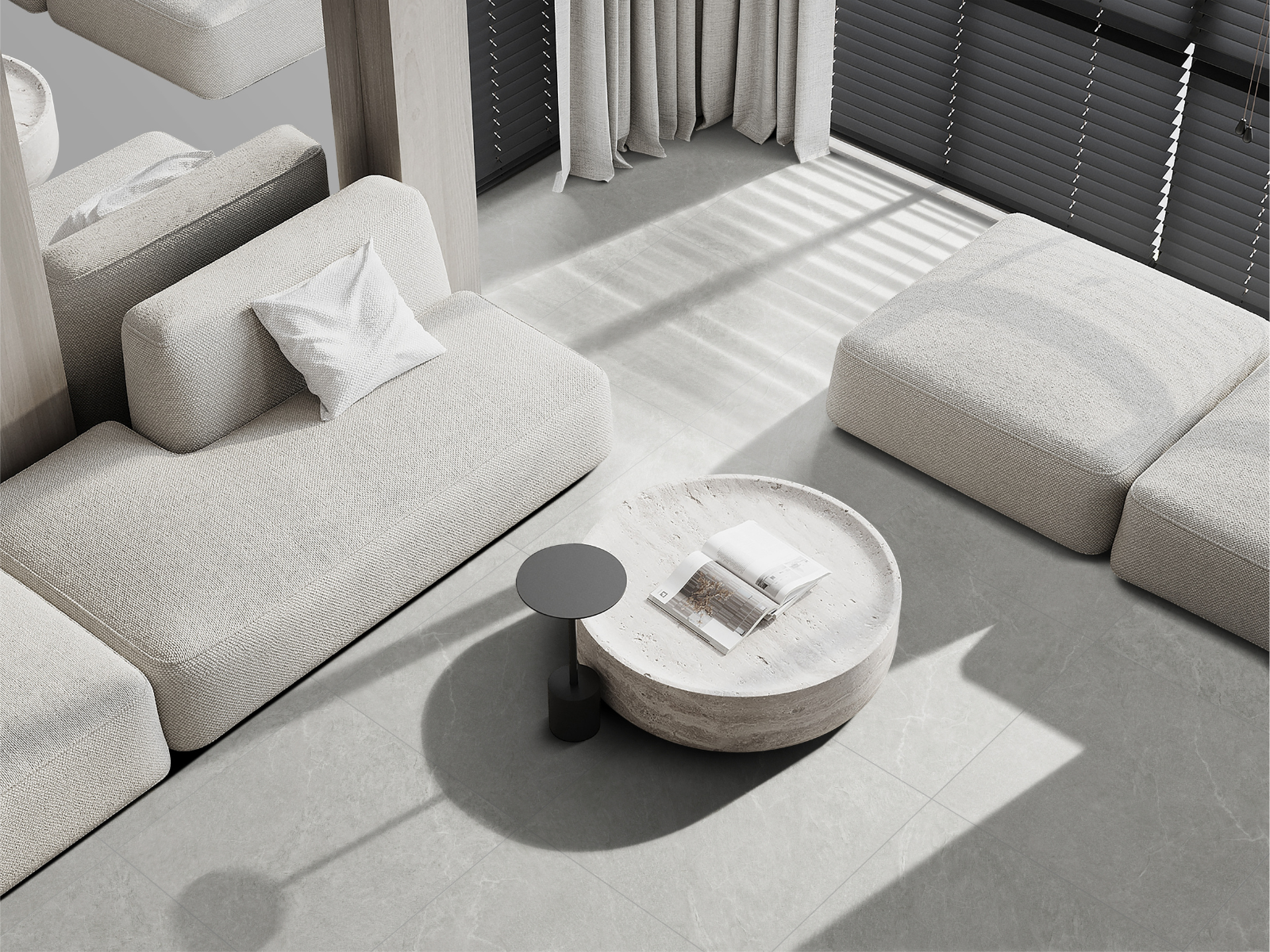 Featured Stone Look Tiles
---
Stone Look Tiles FAQ's
What is a tile that looks like stone called?

Stone look tiles for walls and floors, which are made from a material that looks like stone, but are not made of the same properties, are a form of imitation tile, often made from porcelain. In the case of our range, we call these kinds of tiles "stone look tiles".

Whilst having imitation stone in your home might seem like a cheaper alternative to the real thing, we can assure you that stone look tiles have many perks and benefits not associated with genuine stone.

Which is the best, stone or tiles for flooring?

The decision of stone look floor tiles vs. stone tiles vary and are dependent on what the homeowner wants from their new installation.

Stone flooring can have impressive aesthetic results for buyers wanting a rustic feel to their room and helps to keep the internal temperature cooler for those living in hot climates.

However, stone is a porous rock, meaning it is hard to clean and requires more maintenance than stone look tiles.

Stone look tiles are easy to clean and spillages can be immediately mopped up due to their glazed surfaces. They are also much cheaper and still provide a stunning finish as the flooring to any room.

Are stone look tiles in style?

Stone look tiles are most definitely in style.

More homeowners are now choosing to install them in kitchens and bathrooms, and this is pushing manufacturers to create more – and better – products.

Not only will you find the traditional marble style in many different shades, but also those which replicate the likeness of slate, travertine and limestone.

If you have a preferred rock, there will assuredly be a stone look tile for you.

Plus, with wooden tiles and carpets in these room types being more difficult to clean, the shift to stone is one that brings health benefits and hygiene into consideration too.

How can you tell if a tile is stone?

There are several different kinds of stone which all have their own properties, which makes them uniquely identifiable.

For example, you can identify granite by taking a knife to its surface and attempting to scratch it. If the blade leaves no mark, then it is stone. Similarly, it is also stain proof.

Alternatively, if a tile is porcelain, it will have a consistent colour throughout the surface area and absorb a very small amount of water when immersed in the liquid.

All rock tends to be somewhat porous, so if a tile retains the water that has been spilled on it, it is likely stone.

How should stone tiles be used outdoors?

Stone tiles can be used in many ways outdoors, it is up to you what your preference is.

For example, you could create a beautiful patio area that is laid with stone tiles, or even apply them to the edge of a pond or other water feature.

You can also create pathways in larger gardens using these tiles, which can be rounded and shaped to your liking.

Steps in your garden can also be tiled, but make sure to implement anti-slip measures if you live in a wet climate, as stone and porcelain tiles can be hazardous when wet, particularly to those who are not thoroughly able-footed.

What types of stone tiles are available?

There are multiple styles of stone tiles available.

Sandstone, for example, is a type of sedimentary rock that can give your patio a warm, positive feel, and is also a great anti-slip option if you have animals, children or elderly people living in your home.

Hard stone options, which are incredibly dense materials, include granite, marble and gemstone.

These are impossible to stain or scratch but are also the pricier options, whereas soft stone alternatives include slate and onyx, which might be a more affordable option.

Stone look tiles can imitate all of these natural types of stone at a cheaper price.

Questions About Stone Look Tiles?

If you still have any questions about stone look tiles that we have not been able to answer on this page, feel free to contact us or visit a showroom.

We look forward to hearing from you.