Simple, easy and inspiring
Shop by Application
You are viewing 12 of 392 products
Experts Advice
Bringing the experts to life
Featured Projects
08.11.23
How To Start Your Bathroom Renovation: What Should You Do First?
Starting a bathroom renovation is like finding the perfect shower temperature- challenging but not impossible...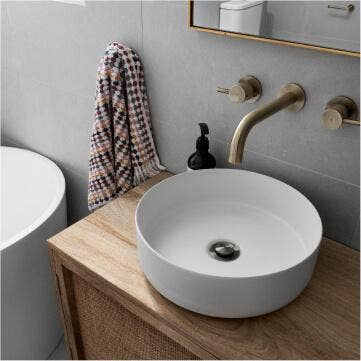 Make the best the best choices
They are all sustainable and age beautifully. Also, to me light is as much a construction material as a tile – the interplay is so important when I design because it is the quality of light that sculpts the emotions you feel within a space. We're living in a fast-paced, on-demand society and have lost the value and appreciation for craftsmanship. We need to be more aware of the quality and beauty of good design.