Amber Hornsby
Amber Hornsby is the longest established tile store in Sydney. We opened our doors back in 1973 with a commitment to supply the largest selection of wall and floor tiles in the Sydney area.
Some 50 years later we now have 27 stores operating across NSW and QLD. Our success is down to our staff who are always happy to share their wealth of knowledge and expertise.
So no matter what type of renovation project you are undertaking, call into our store in Hornsby, Sydney Upper North Shore today. We have an unrivalled collection of high-quality wall and floor tiles available for immediate delivery in the Sydney area.
108 Pacific Highway,

2077,

New South Wales,

HORNSBY

Get Directions

Phone:

(02) 9062 4014

| | | | |
| --- | --- | --- | --- |
| Monday - Friday | | 8:00am - 5:00pm | |
| Saturday | | 9:00am - 4:00pm | |
| Sunday | | CLOSED | |

Closed on Sunday in December

HOLIDAY TRADING HOURS:

Closed from : 23/12/2023 - 7/1/2024
Send Store Enquiry
Back to all stores
If you have a general enquiry, please enter your details below and one of our consultants will get back to you as soon as possible.
TILES AVAILABLE IN THE HORNSBY AREA
We always have an unrivalled collection of stone, porcelain and ceramic floor and wall tiles in stock at our Amber Tiles Hornsby store.

Your bathroom is a sanctuary where you go to relax away from the stresses and strains of everyday life. So it's important that your bathroom looks and feels the part. We stock bathroom tiles in a range of colours and finishes including matte black, polished stone, patterned porcelain and white ceramic. These can be supplied in a range of sizes suitable for bathrooms and wetrooms.

Your floor is one of the most important aspects of your home's interior. It needs to be beautiful, but practical, hardwearing and easy to maintain. Our collection includes a large selection of designer floor tiles available in a range of finishes. We stock one of the largest collections of interior and exterior floor tiles Hornsby homeowners could ever wish for. Check out our collection online or in-store today.

There is no better way to finish off your kitchen or bathroom renovation project than with one of our exquisite collections of wall tiles. We stock a large selection of premium quality ceramic and porcelain tiles. These are available in a range of sizes, patterns and finishes allowing you to cover the wall area of any size of bathroom or kitchen with ease.

Recreate the perfect spa retreat in your backyard with our range of quality swimming pool tiles. We stock both pool and pool surround tiles in a range of colours and finishes. Our Mosaic collection is designed to be both easy to install and easy to maintain. While our Travertine stone tiles make the perfect pool surround. Check out our pool tiles Hornsby collection online or in-store today.

Make your outdoor space an integrated part of your home with our high-quality collection of outdoor tiles and pavers. We stock a range of plain and patterned, mosaic, stone and slate tiles in a range of finishes. These are perfect for creating an intimate seating area, large patio or expansive driveway. We also stock a range of Travertine tiles which are perfect for creating indoor/outdoor living areas.

Indoor floor tiles allow you to create the perfect combined living and entertainment space. We stock a large collection of indoor tiles which are hard-wearing enough to withstand the intense heat of the Australian summer, but soft enough to walk barefoot inside your home. These tiles are available in a range of sizes and colours to suit your interior.

Make a statement in your spa or bathroom with our collection of stylish mosaic tiles. Our expansive range includes both square and hexagonal mosaics in a range of styles and colours. These low maintenance mosaics are mounted on an advanced Polyurethane Corded System which is much more durable than the traditional PVC dot mount system.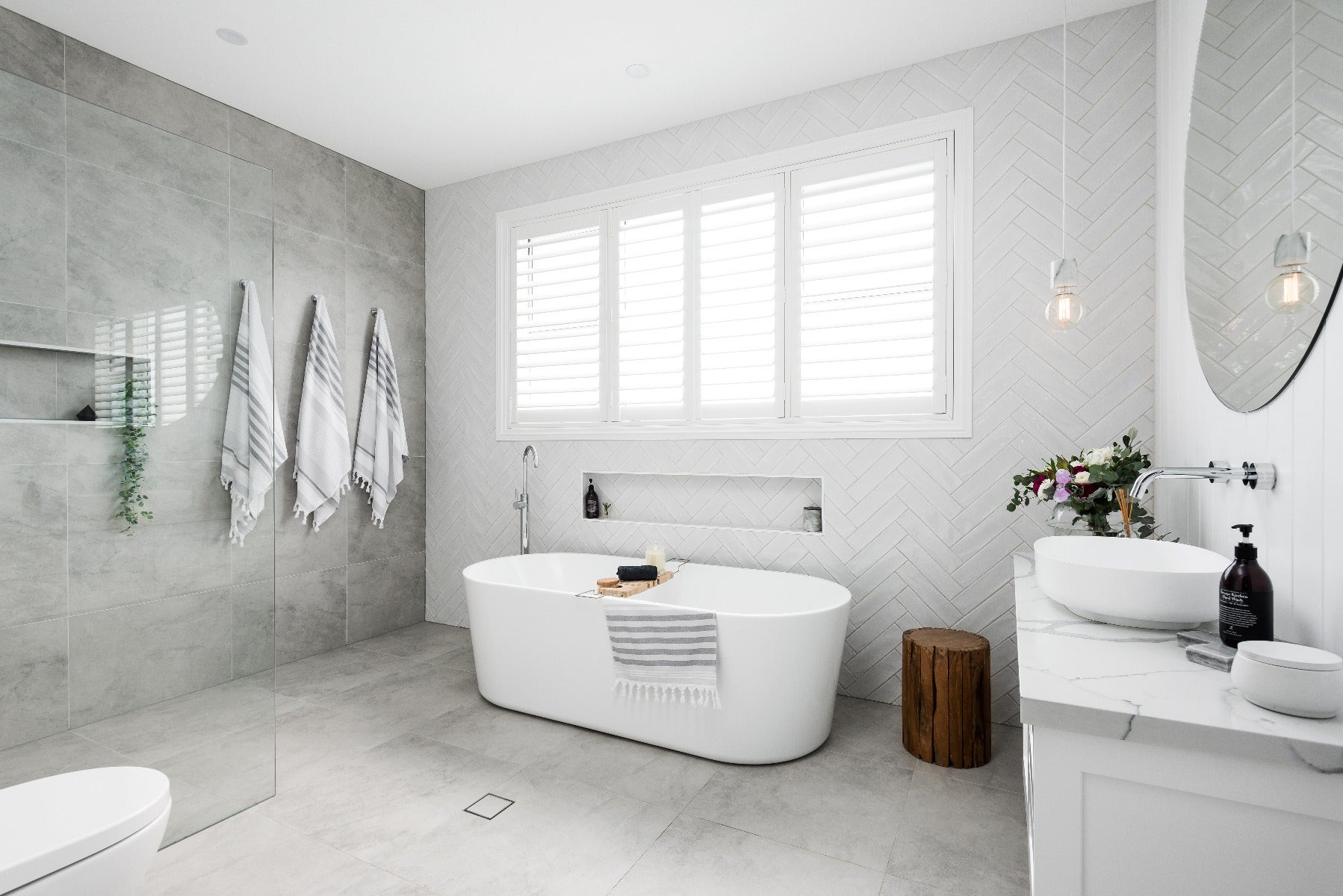 NOT JUST TILES…

Along with our floor and wall tiles we also stock a large collection of limestone, concrete and Travertine pavers, bathroom ware and landscaping products.
Limestone is one of the most durable building materials in the world. This beautiful stone is hard-wearing which makes it the perfect material for interior and exterior flooring. We stock a large range of limestone pavers available in a range of subtle natural colours and sizes. These are complemented by our range of limestone blocks which can be used to create beautiful retaining walls.

Travertine is one of the most popular dressing stones. Closely related to marble, Travertine has veins running through it. But unlike marble, Travertine has a soft warm texture which makes it ideal for floor and wall coverings. We stock a range of Travertine tiles suitable for covering the floor and walls of bathrooms, wetrooms, kitchens and living areas.
Pavers & Concrete Products
Concrete is one of the most adaptable building products. Low cost, durable and easy to install, our range of concrete pavers is the perfect low-cost solution for driveways, retaining walls and patio areas. We stock a comprehensive collection of concrete pavers, flags and patio blocks which can be combined with our limestone or Travertine pavers to create stunning but cost-effective landscaping.

Your bathroom may be the smallest room in the house, but it's also one of the most important. Our collection of high-quality bathroom ware products allows you to transform your bathroom into something special. Combine elements from our range including vanities, baths and tapware to create a cohesive and inspirational design. Your bathroom will look so good you'll never have to visit a spa again. Artificial grass There is no better way of finishing off a garden than with a beautifully manicured lawn. Unfortunately, the summer sun, children and pets play havoc with this ideal. That's where artificial grass comes to the rescue. Our collection of artificial grass is easy to lay and low maintenance. No cutting or trimming, no bare patches and no sun bleaching. Check out our collection of artificial grass in-store today.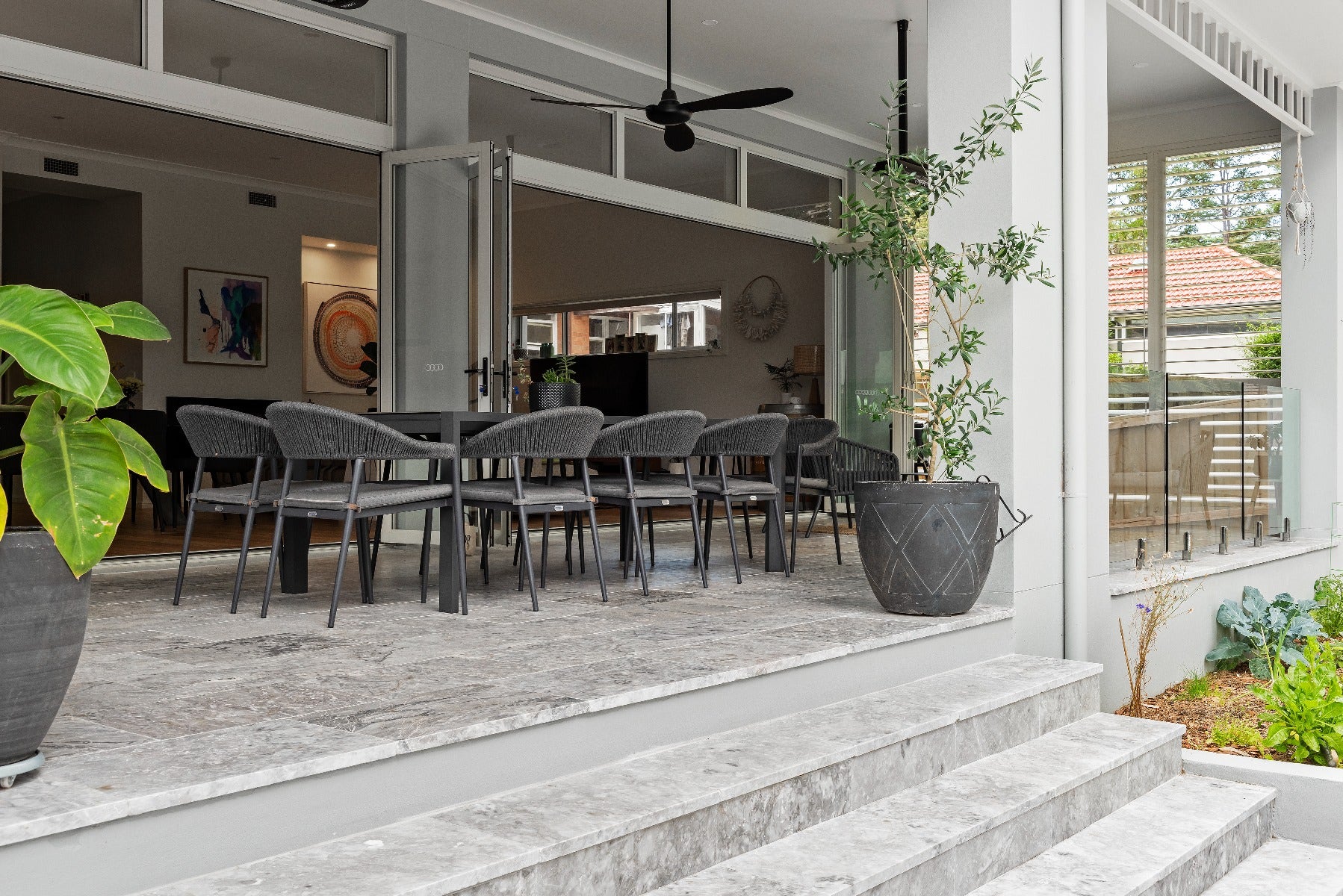 WHERE TO FIND US IN HORNSBY

Amber Tiles Hornsby is easy to find, we are located at the junction of Pattison Ave and the Pacific Highway, opposite the Blue Gum Hotel. Our store is just five minutes drive south of Hornsby Central. Address: Amber Tiles Hornsby NSW 108 Pacific Highway Waitara NSW 2077 Australia
GET IN TOUCH OR SEE YOU IN PERSON

We are of the tile stores Hornsby residents can rely on to provide the products and services they need for a successful renovation project. Our helpful staff are always happy to help you select the right floor and wall tile products from our extensive range. Check out our collection online or pop into our Amber tiles Upper North Shore store in Hornsby today to see our collections for yourself. Alternatively, if you require more information about any of our products, give our team a call.
Design Consultations
Come in and chat
with the experts
Our customised one-hour complimentary in-store landscape design consultation service will ensure you leave with clarity and direction for your project. It's our goal to find a look that highlights and accentuates your property's visual appeal and creates a strong aesthetic that will marry with the internal spaces of your home and your lifestyle.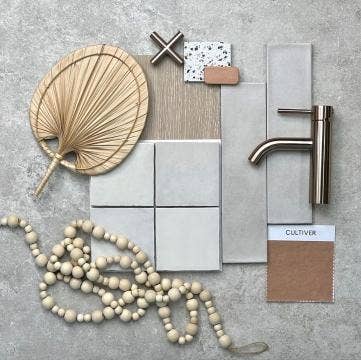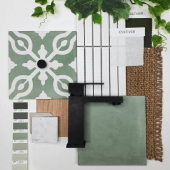 Expert Advise