Amber Albion
Amber in Albion, Brisbane is under new management and Andrew and Phil Marsh want to help inspire you with the best range of tiling solutions in south-east Queensland.
With over 20 years of experience providing quality service to our clients in Brisbane, Amber Tiles Albion has a comprehensive range of indoor and outdoor tiles (floor and wall), bathroom tiles. Kitchen tiles, natural stone, pavers, pool and spa tiles, mosaics, retaining walls, decorative features and cladding solutions in all styles and budgets.
Design and technical advice can be provided by our team of qualified designers and consultants to meet any project requirements. Make your decisions in a relaxed environment whether it's for a home renovation or a major project.
We are proud to be one of the largest tile stores in Albion and our mission is to provide the highest standards of customer service for everything from floor tiles to pool tiles in Albion.
Are you a local tradesperson?
Amber Tiles Albion is here to assist you with leading prices and service for large volumes of tiles and accessories like bathroomware so you can tackle all local projects with confidence.
If you are seeking inspiration and the best range of tiles in Albion, Queensland, then come and visit our local showroom today.
15 Crosby Road,

4010,

Queensland,

ALBION

Get Directions

Phone:

(07) 3358 9715

| | | | |
| --- | --- | --- | --- |
| Monday - Friday | | 7:30am - 4:30pm | |
| Saturday | | 9:00am - 3:00pm | |
| Sunday | | CLOSED | |

HOLIDAY TRADING HOURS:

Closed from : 23/12/2023 - 7/1/2024
Send Store Enquiry
Back to all stores
If you have a general enquiry, please enter your details below and one of our consultants will get back to you as soon as possible.
TILES AVAILABLE IN THE ALBION AREA
No matter what kind of project you are looking to complete, we have the latest styles and trends in tiles available along with all of the classic and traditional solutions. Our experienced team are style experts and are available to provide inspiration and support for your project we stock a complete range of tiles including:
In generations gone by, your choices for bathroom tiles were various shades of white and square. Today you are spoiled for choice and you can go for anything from basic pastels to artistic and creative murals for your bathroom space. This is one of the most important rooms in your home, for your serenity and the value of your property. Modern tiling solutions will make the world of difference at affordable prices tags and you can choose from a range of styles, colours, patterns and shapes. Traditional solutions like porcelain and ceramic have now been joined by stylish materials including travertine and terrazzo. Squares have been joined by stylish shapes including hexagonal and chevron. Your bathroom is your blank canvas. Let us help turn it into your work of art with bathroom tiles.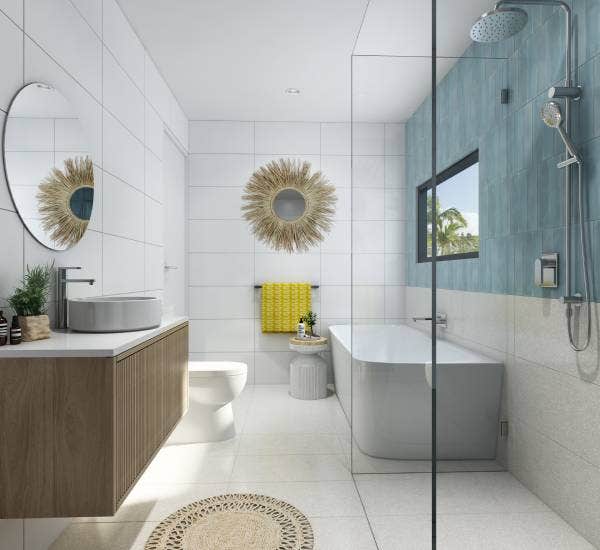 Tiles have always been a great solution for rooms with water like the bathroom and kitchen, but thanks to modern designs that have been exploding as a flooring material of choice in every room of the home. One of the best features of modern floor tiles is their ability to emulate materials like timber and marble, at a fraction of the price. These tiles are also much easier to clean and maintain and can raise the profile of any space. Whether you are looking for classic or contemporary, we stock a wide selection of floor tiles Albion residents will be able to find everything they need at our local showroom.
Choosing a reputable pool tile provider in Albion is critical for your pool and spa areas, not only for aesthetics but for safety reasons as well. All of the pool tiles we stock have been engineered to include anti-slip qualities and traction to reduce the chances of falls or accidents in your pool space. Of course, style is imperative as well - and we have you covered. Amber Tiles sources pool tiles from around the world in a range of colours, patterns and shapes for your pool, its steps and the surrounding entertainment and relaxation spaces.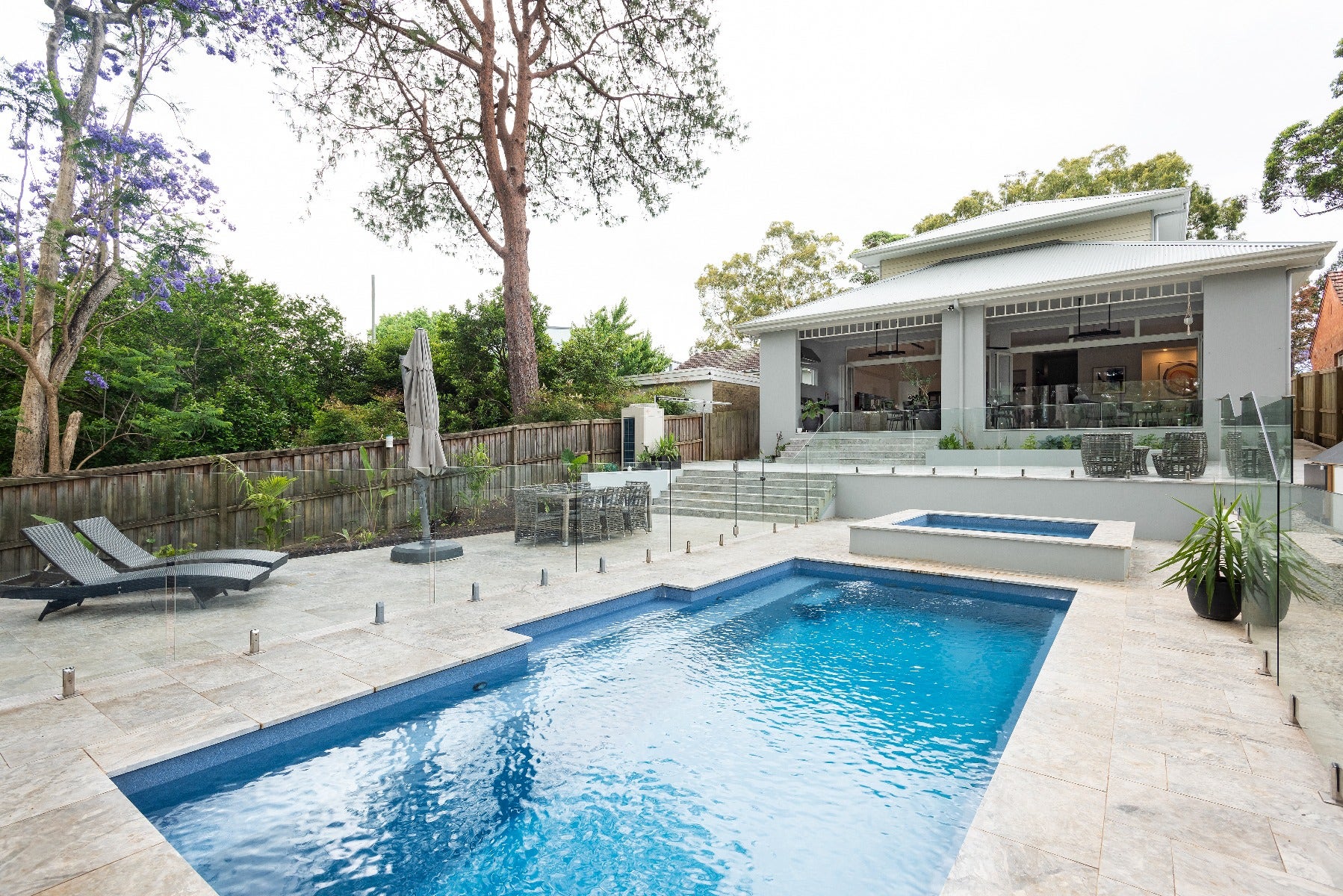 When it comes to outdoor entertainment spaces, it is hard to go past porcelain as the material of choice. Because porcelain is fired at a much higher temperature than other tiles, they are more resistant to the elements. Whether it is the searing summer heat or the chill of winter, porcelain outdoor tiles from the Amber collection will be extremely durable and resistant to cracking. Of course, we stock a range of other outdoor tiles and pavers as well, with terracotta options also proving popular - especially around the pool.
Want to know how some of the latest modern trends will look in your home? With the Amber Tiles Visualiser, our team can give you a preview before you purchase so you know you are making the right choice. Tiles are in vogue for indoor settings and the colours of nature like light blues and greens are very much on-trend. Large tiles are popular in bathroom spaces while the stone look is always a classic. You can go big and bold with modern and retro patterns or the reflective sheen of high-gloss tiles. Whether you are looking for tiling solutions for your floors, walls or splashback, our team can help inspire you and deliver the best options for your Albion home.
WHERE TO FIND US IN ALBION
Whether you are building, renovating or looking for trades supplies you will find everything you need at Amber Albion QLD located at 15 Crosby Rd, Albion. In addition to a wide variety of indoor and outdoor tiles, natural stone, pavers, retaining walls, mosaics and decorative components, Amber Albion also offers cladding and decorative features. With our experienced consultants, any project can be designed and technically advised to suit your needs.
GET IN TOUCH OR SEE YOU IN PERSON
Want to know more about our services? Give our professional tile consultants a call on 07 3358 9715 or visit us today. We are happy to help with quotes and advice plus we can offer design and style tips for your big project. When you visit our showroom at Albion you can expect personalised service and our consultants will always take the time to ensure you are completely satisfied with your tiling solutions. Come and see us today, you will be surprised by what is on offer.
Design Consultations
Come in and chat
with the experts
Our customised one-hour complimentary in-store landscape design consultation service will ensure you leave with clarity and direction for your project. It's our goal to find a look that highlights and accentuates your property's visual appeal and creates a strong aesthetic that will marry with the internal spaces of your home and your lifestyle.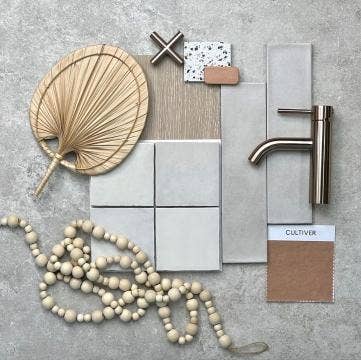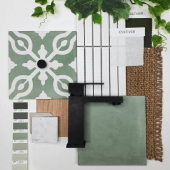 Expert Advise