Inspiration,
Articles,
Design tips
How To Start Your Bathroom Renovation | Amber
08.11.23
How To Start Your Bathroom Renovation: What Should You Do First?
Starting a bathroom renovation is like finding the perfect shower temperature- challenging but not impossible and worth it!

Beyond enhancing aesthetics and comfort, a well-executed bathroom renovation can boost your property's value, delivering a substantial return on investment.

But how do you start a bathroom renovation?

With help from Amber! We're here to kickstart your bathroom renovation journey with confidence. From gathering inspiration and choosing upgrades to compliance with safety standards and informed demolition decisions, we have all the information you need for a successful bathroom transformation.

So, what should you consider before embarking on a bathroom renovation? Let's find out!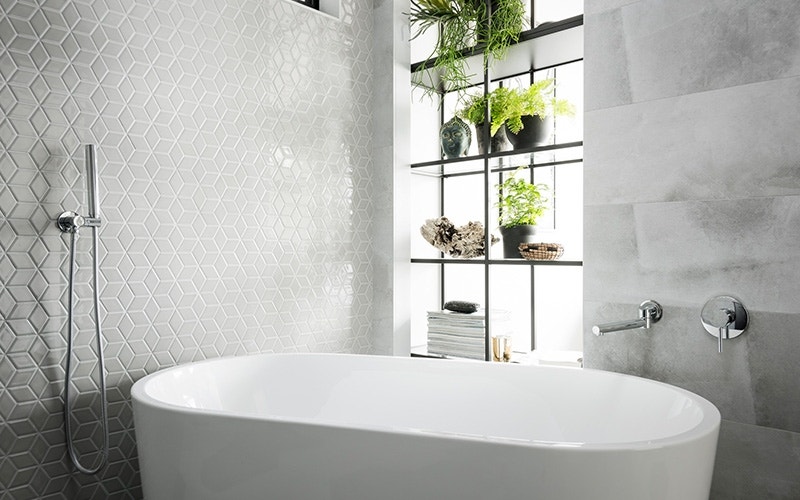 Select the Exact Updates You Want To Make
When renovating a bathroom, what should you do first?

Reflect on your current bathroom's strengths and weaknesses and pinpoint what you'd like to change, whether floor and wall tiles, tap and shower hardware, the bath or vanity.

If you'd like to reconfigure the layout of your bathroom, consult with a professional plumber and electrician, as relocation of the toilet, shower, bath, vanity, or light fixtures must take into account current plumbing lines and electrical outlets. And professionals will ensure all changes adhere to local building codes and safety standards.

Consider consulting an architect to sketch your new bathroom plans, as these will be necessary before you start discussions with builders, tilers, electricians, and plumbers.
Find Real-Life Examples of the Features You Want
When planning your renovation, real-life examples let you see bathroom features before committing to them.

For inspiration, explore real-life examples from various sources:
Visit showrooms. Check out bathroom showrooms to see different setups in person.
Social media. Browse platforms like Instagram and Pinterest.
Friends and family. Visit the homes of friends and family who've recently renovated their bathrooms.
Magazines. Home design magazines often feature examples of bathroom design ideas.
Contractor portfolios. Ask potential contractors for photos of their past work.
Online forums: Websites like Reddit or home improvement forums often share real-life renovation stories.
DIY blogs. Some bloggers document their renovation process in detail.
TV shows. Home improvement shows often go through renovations step-by-step, showcasing various features.
Virtual tours. Some websites, like those selling real estate, offer virtual tours of renovated spaces, including bathrooms.
Architect's websites. Some architects and designers share their completed projects online.
Also, check out Amber's renovation bathroom packages for real-life examples of trending bathroom designs. For more information about these package styles, read our helpful Bathroom Renovation Questions guide.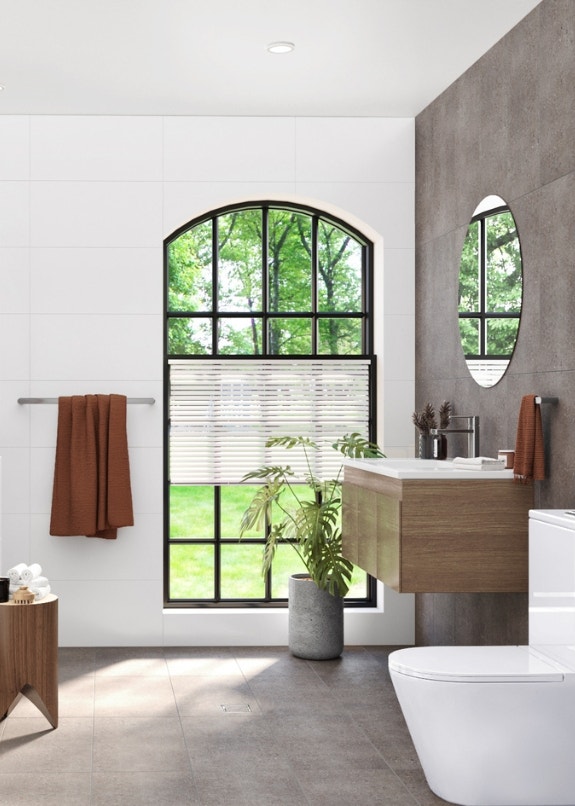 Verify Your Designs Are Compliant With the National Construction Code
What is the hardest part of renovating a bathroom? Most people would say this step, but it's crucial!

In Australia, adhering to the National Construction Code (NCC) is non-negotiable for a safe and structurally sound bathroom renovation.

Here's how to comply:
Know the NCC inside out by visiting the official NCC website and accessing the online version of the code.
Meet NCC standards for structural stability, fire safety, and accessibility.
Secure the relevant permits to avoid legal troubles.
Listen to experts like architects and contractors with experience navigating NCC complexities and compliance.
For reference, here are five common examples of illegal bathroom modifications to avoid:
Inadequate waterproofing
Inadequate ventilation
Incorrect drainage
Unlicensed electrical or plumbing work
Unauthorised structural changes
Visit the official National Construction Code website for more information.
Determine How Much of the Original Bathroom Will Have To Be Removed/Demolished
When planning to start a bathroom renovation, you must determine how much of your bathroom will need to be removed or demolished. This step sets the stage for your project's scope, budget, and timeline.

Thoroughly assess your bathroom's condition to identify problem areas, such as
Structural issues
Safety issues
Water damage
Plus, broken or outdated
Next, build a budget for demolition, labour, and replacing items.

Now, you have a clear understanding of the work ahead and can plan your bathroom renovation effectively so it aligns with your design vision, budget, and safety regulations.

Wondering, "How long does it take to gut and renovate a small bathroom?" It can range from two to four weeks, depending on the complexity of the renovation and how fast your contractors work (or you if you're doing it yourself!) Obviously, this timeline can be extended if any unexpected issues arise.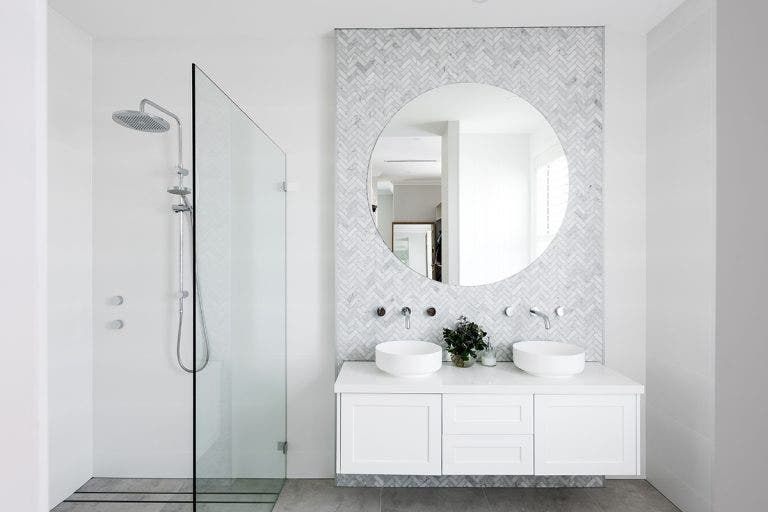 Collect Multiple Quotes From Trades
Collecting multiple quotes from tradies will give you an idea of how much you'll need to cover labour costs.

Here's how to do it right:

1. Research and seek recommendations for local tradies in your area, such as plumbers, electricians, tilers, and carpenters, to create a shortlist of reputable candidates.
2. Ask these tradies for detailed, written quotes outlining labour, materials, and potential extra costs like permits or unexpected repairs.
3. Ask for references and examine their past work to check their track record in bathroom renovations. Also, ask questions about their experience, qualifications, insurance, and any warranties they offer. This is also a chance to evaluate their professionalism and communication skills.
4. Compare the quotes of tradies in the same field to choose the best option for your project.
5. Agree on contract terms, including payment schedules, project timelines, and warranties or guarantees.
Ambers Renovation Packages – An Easy Choice
When designing a bathroom, what do you start with?

We recommend a conversation with our team about our bathroom renovation packages. We've incorporated the latest trending designs with top-quality fixtures and fittings in 16 packages to give you various style choices. Our bathroom experts will help you choose the package that suits your design and budget preferences for a convenient, stress-free bathroom renovation.

For example, our three Coastal packages are on-trend. They echo the tranquil Australian seaside through a palette of seafoam blues, eucalyptus greens, and creamy neutrals. Our coastal-style bathrooms effortlessly combine sophistication with a laid-back beachside feel.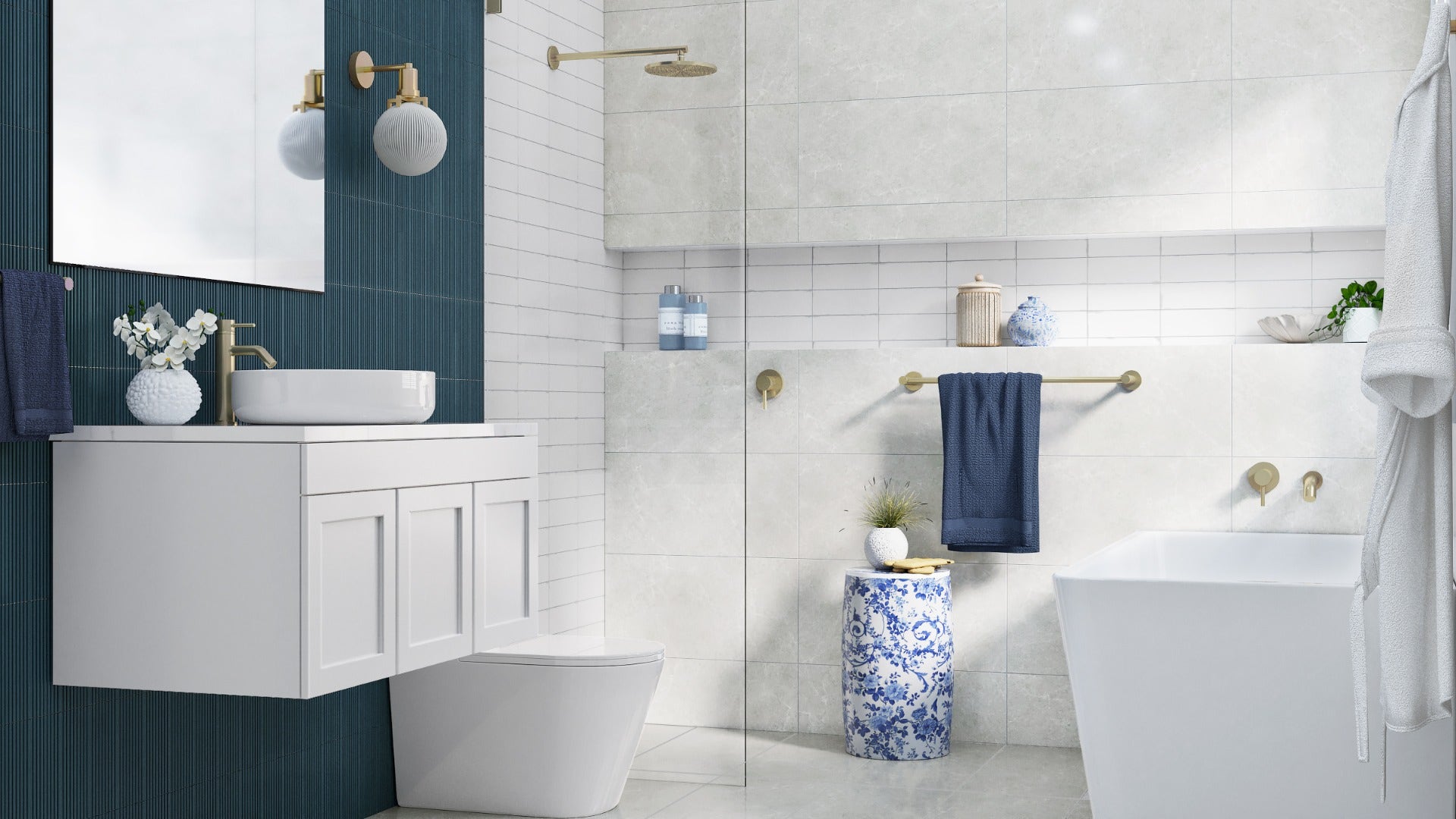 Our three Country packages evoke a deep sense of homely nostalgia. Honeyed creams blend harmoniously with duck-egg blues to create an enchanting atmosphere against the raw, organic textures of exposed timber and stone tiles.

Whatever style you're looking for, Amber has the answer. Your dream bathroom awaits, and we're here to make it a reality!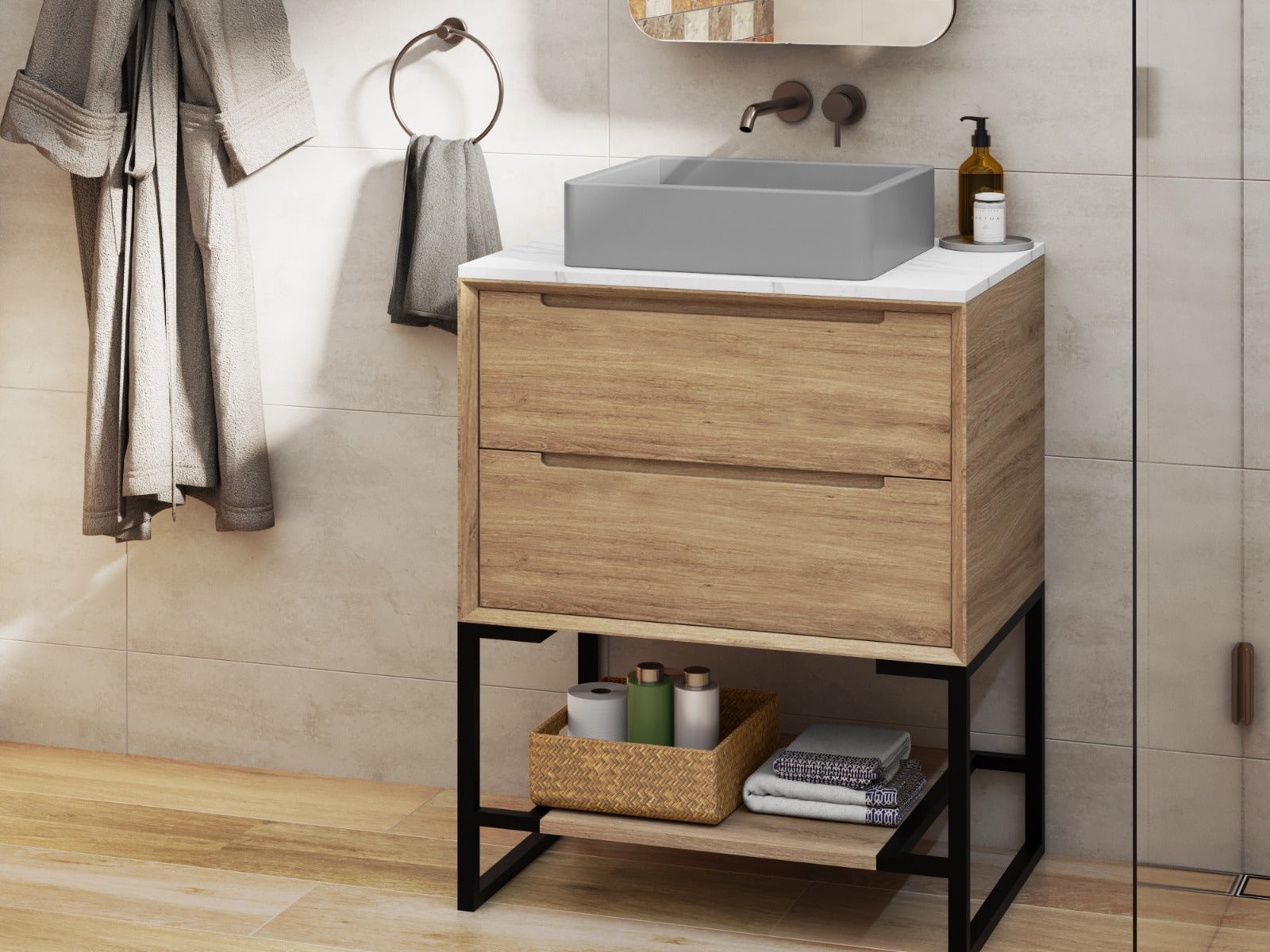 Ready To Start Now?
We hope this guide has helped you on your journey of how to start a bathroom renovation.

Remember the six key steps we've discussed:

1. Select the exact updates you want to make.
2. Find real-life examples of the features you want.
3. Verify that your designs are compliant with the national construction code.
4. Determine how much of the original bathroom must be removed/demolished.
5. Collect multiple quotes from trades.
6. Choose Amber's renovation packages for an easy choice!
Ready to get started? Contact us by filling in the online form, or find your nearest store's location and phone number here.

Your dream bathroom is just a conversation away with the expert bathroom renovation team here at Amber!